Guys... what we're covering in this week's post is simple:
7 incredibly-cool, ridiculously-innovative products.
And you might be asking: "How is this different from the monthly MNTL Must-Have 7 posts?
Simple: unlike the MNTL Must-Have 7 posts, where we show you a wide range of products, the focus of the products in this post is very specific:
Each is uniquely innovative.
What do I mean by innovative? They're products that solve a problem... and do it in a cool, new, interesting... or inventive way. For example:
Shirttail garters (that keep your dress shirts permanently tucked in) jump to product
Revolutionary undershirts (that use innovative materials like rayon and TENCEL) jump to product
Modernized dress shoes (that are

way

less than the industry-standard $600 price tag) jump to product
Check them out:
7 Innovative, Cool Products For Guys
[/tab]
[/tab]
From making you more sexually attractive to women, to helping you earn more money in your job... you've heard me talk about the benefits of dressing well.
And an incredibly easy way to dress well, and get all those great benefits:
Wear a well-tucked-in dress shirt.
...But the problem that most guys run in to: after you start moving (sitting down, standing up, turning, twisting, etc.)... part of your shirt comes untucked (making it look sloppy, baggy, and too big). And not only does this look bad... but it's also incredibly annoying to have to constantly tuck your shirt back in, right?
Gentlemen... let me introduce you to KK & Jay's Shirttail Garters:
The Shirttail Garter is an innovative way to keep your shirt stylishly tucked in (without hindering your movements). Here's how it works:
Similar to suspenders, the KK & Jay Shirttail Garter connects to your socks and to your shirt, and gently pulls the two together (keeping your shirt tightly tucked in place).
It's based on an old military design that uses a trademark, patent-pending leather stabilizer (to keep your shirt from turning and twisting) and that's completely adjustable (so it fits anyone).
They even come in a handful of stylish, yet classic designs (there are 20+).
Note from the Editor, Kyle: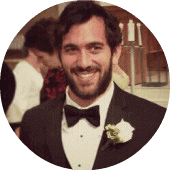 When I first heard about KK & Jay's Shirttail Garters about a year ago, I was immediately interested in the concept... but it wasn't until the guys who run KK & Jay (Mohamed Kakay (KK) & Jason Devereaux (Jay)) sent me a few pairs of their innovative product that I saw how powerful they really were.
When I tried one on, I thought that I had put it on incorrectly (because I could barely tell that I was wearing it)... and after wearing it for a full day, I found that it's similar to wearing something like a belt (you quickly (and completely) forget that it's on). I wore one to an engagement party last week, and the fact that I didn't need to constantly re-tuck-in my shirt was a simple, but surprisingly big confidence-booster.
And check this out: KK and Jay agreed to hook you guys up with a huge discount (for a limited time) on your first purchase with code MANT17. If you want instantly up your style game (or if you're just tired of having to re-tuck-in your shirt all day) I highly recommend KK & Jay's Shirttail Garter:
Undershirts. Some guys wear them every day... some only on specific days/occasions.
...But for all guys, they should be a fundamental part of your wardrobe. They're essential for:
Confidence - No overheating, no sweaty pits.
Protection - Your dress shirts are safe from pit/sweat stains.
But here's something important you need to know:
Undershirts are not all created equal. In fact: most suck. Most don't give you the benefits above... or they do, but they add a list of negative side effects (they look unflatteringly bulky, they add awkward/unstylish crease lines, or (worst of all) they're plain uncomfortable).
...And for some reason, as guys, we just accept uncomfortable/unflattering undershirts. And I don't get why... you wouldn't wear shoes that hurt your feet or underwear that rides up all day, would you?
Of course not, and that's why I love RibbedTee's innovative new undershirts:
They're one of the most ridiculously comfortable undershirts I've ever worn (that's designed to be almost unnoticeable (more in the note below))... and that's uniquely created to give you all the benefits of wearing an undershirt (keeping you confident and protected). RibbedTee does this by combining two fundamental components:
First, they use some of the best materials available (from basic stuff like cotton jersey... to more innovative ones like rayon, polyester, and TENCEL). And second, they've found the perfect mixture of these materials and use a uniquely comfortable/versatile undershirt design.
Note from the Editor, Kyle: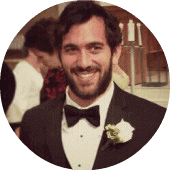 Mike Schwarz, the founder of RibbedTee, is a good friend of mine... and I was ecstatic when he reached out to partner with us.
Now: I don't personally wear undershirts every day... but I do every time I wear a dress shirt. And for years, I wore the low-quality undershirts (like the ones you'd find at Target)... but after Mike sent me a few of his RibbedTee undershirts, it was one of those moments when I asked myself "how have I ever worn anything else?"
To fully understand just how different his shirts are, you have to try one on (see here)... but the best way I can think to describe them is that they feel like a second skin. I didn't consciously realize that I was wearing an undershirt... but subconsciously, I was more confident knowing that I wouldn't have visible sweat marks, or destroy my favorite shirts to stains.
Mike even agreed to hook you guys up with big (but also limited-time) discount on his revolutionary undershirts with code 'MANTEL'. Plain and simple guys... you've gotta try RibbedTee, and now is the time to do it:
Click here to check out Ribbedtee's revolutionary undershirts
We all know: grooming is a must for bearded man.
Not only does your beard make you look more attractive to women… source but grooming it every morning can also help boost your confidence. But unfortunately, like anyone who's ever shaved/trimmed/groomed their beard or mustache knows: it can be incredibly messy.
The Beard King is a dead-simple, yet surprisingly innovative device that makes beard grooming almost completely not-messy. Here's how it works:
Attach the Beard King to the mirror (using its suction cups), then use the Velcro straps to attach the other end to your neck (think about it like a bib). This creates a sort of basket that catches the hair that you cut (rather than having it falling in your sink, on the ground, behind the toilet, etc.).
And after you're done, all you have to do is detach the suction cups, point the front end (that was attached to the mirror) towards a trash can... and let the hairs slide out. Pretty cool, right?
PS: this (obviously) works best with the right beard trimmer. PSS: hat tip to my friend Kyle at The Distilled Man for showing me the Beard King.
Having a pair of good-looking, well-made dress shoes is another absolute essential for every man's wardrobe.
Not only will there always be big occasions where you need dress shoes (think weddings, business meetings, etc.)... but they also are a quick, easy way improve your style (add dress shoes to a pair of jeans + a t-shirt... and your outfit goes from casual/lazy to classy/well-put-together).
...But like a lot of guys know: good dress shoes can be ridiculously expensive (anywhere from $400 to $600 to $1000+). And that's why I love this innovative new dress shoe company Ace Marks:
They started with a Kickstarter project (last year), and quickly became the most-funded shoe campaign in the website's history (and ps: they have a new Kickstarter campaign that's already crushed their previous record).
But what makes them so great... and what makes them innovative?
Sure, their shoes have innovative/unique designs and patterns (like these)... but what makes them truly innovative is their business model (and the ridiculously low prices they sell their shoes at). Ace Marks has a simple, but powerful pitch:
A $600 Italian dress shoe for less than $200."
Crazy, right? It gets better:
Ace Marks defines bold, high-quality dress shoes. Each pair is:
Handcrafted - Ace Mark's shoes are handmade, in Italy, by a family of 4th generation artisan shoemakers.
Comfortable - Their shoes are made using a Blake Flex construction and leather outsole (which makes them incredibly lightweight and flexible). They even have cushioned leather insole (which forms to your foot with wear, making them more comfortable over time).
Ridiculously Beautiful - Each one is stylish yet masculine... classic yet bold (a picture speaks a thousand words... see what I mean here).
Note from the Editor, Kyle: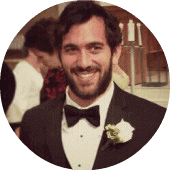 Ace Marks is another company that's been on my radar (and one that I've been wanting to partner with) for a while... and that's I was so excited when they reached out wanting to show you guys their shoes.
They recently sent me a few pairs... and man was I impressed. Honestly, at first, the low price point scared me. There's so much that goes into a nice dress shoe that I was worried they would have to sacrifice quality... but when I saw the shoes, my fears quickly evaporated:
The level of mastery, the attention to detail, and the quality of the materials is very clearly evident in them. They're lightweight, outrageously comfortable, and the perfect combination of bold and classic. I've barely taken these bad boys off of my feet.
Guys... if you're looking for an affordable, but ridiculously high-quality dress shoe, I highly recommend you check out Ace Marks. And if you want an even bigger discount on their already affordable dress shoes... grab a pair while they're still available on Kickstarter:
I've said it before: every man should wear a classic, non-smartwatch, watch.
It dramatically improves your style, makes you look more put together, and even gives you the James Bond Effect. And while I don't think men should wear smartwatches... sometimes having the functionality of a smartwatch can be really, really nice (it can do things like help keep you in shape or control your phone quickly/easily). And that's why I was so excited when I saw the Chronos:
This innovative little device gives you the best of both worlds: your classic, manly watch + the powerful functions of a smart watch. Here's how it works:
Attach the small Chronos smart disc to the back of your watch (any watch you want). Next, connect the disc to your phone via the Chronos app... et voilà, your classic-looking wristwatch now has smart functionality like:
Fitness Tracking – It monitors and tracks your steps, distance traveled, and calories burned.
Music Control – Control your music by tapping the face of your watch (double tap to play/pause... triple tap to skip the track).
Notification Alerts – You can choose from 7 LED colors and vibration patterns, and assign each one to any notification of your choice (notifications like an incoming call, a new text message, or alerts from apps including Facebook, Gmail, and Instagram).
Phone Finder – Continuously tap the face of your watch and your phone will sound a "distress" call to help you find it.
And ps: it's completely magnet free, and instead uses microsuction to attach to the back of your watch (since magnets can interfere and damage your watch's movement).
Do you use a comb on your hair and/or your beard?
The Go Comb is the last comb you'll ever need. It's so thin that it fits in your wallet (just like any credit card would)... but it's strong enough (made of a high-grade stainless steel) that it's perfect for both your hair and your beard.
It was even designed to give you a snag and static-free comb by combining extremely fine teeth and a clear, smooth-coated finish.
...But here's the best part: the Go Comb features a bottle opener (so you never again have to open a bottle with your teeth).
And really, just look at that thing... it instantly makes any wallet more badass.
You know that having good posture can positively affect the way people perceive you... but did you know that it also has a big impact on your overall health?
Bad posture can deepen depression, lead to constipation, and even create stress. 1, 2, 3...And I get it: for most of us, adjusting our posture to be 'good' (shoulders even, hips even, arms at your sides with elbows straight) just isn't something that we consciously remember to do. And worse... no one wants to wear one of those strange contraptions (that look like torture devices) that force you into having good posture.
And that's why I love the innovative new Lumo Lift:
When your posture becomes bad... it gently alerts you (reminding you to readjust to good posture). And really, it helps you improve your posture in a fairly simple way:
Just attach the Lumo Lift to the inside of your shirt (near your chest) and an embedded accelerometer measures the angle of your body. If your body falls below your proper posture (the angle of your body is too far from the set 'correct' angle) it will gently vibrate.
And it gets better: Lumo Lift even measures your steps, distance traveled, and calories burned (in real time)… and stores them, along with your posture data, into the Lumo Lift app (so that you can track your progress on improving your posture and activity levels).
Pretty cool, right?
In Conclusion
From shirttail garters to a classic-looking smartwatch, each of these 9 innovative products is not just incredibly cool...
...but each, in their own way, will make your life dramatically better and/or easier.