7 Gifts She Wants You to Get Yourself for Christmas
New?
Start here.
| This post contains affiliate links. That means that we receive a commission for purchases made on them (
more info
). | This is a sponsored post (
what is this?
)
You're a smart guy and a good boyfriend.
And since you want to find your girl the perfect Christmas gift… you've probably been keeping track of every hint she's dropped over the past few months.
…And because of that: you're going to get her the perfect gift (and she's going to be ecstatic).
But want to know the other thing your girlfriend really wants this Christmas?
She really wants you to get yourself the gift that you really want (one that either makes your life better or that helps make you a better version of yourself).
And the reason she wants this makes sense:
She wants you to get yourself something that makes your life better because she cares about you/wants you to be happy… and/or something that makes you a better version of yourself because that means she gets to be with a better version of you.
And here's why you want to buy them during Christmas:
Companies know that both spending and competition increase during the holidays… so they offer ridiculously good deals during Christmas-time to earn your business.
So… here are 7 gifts that you'll love, that she wants you to get yourself this Christmas:
Note: Big thanks to MeUndies for partnering with us to make this post possible. I've been wearing MeUndies (religiously) for the past few months… and use them in #2 below to give your girl a gift that she really wants.
1. Something to Help You Sleep: Kokoon's Sleep Sanctuary
You already know: a good night's sleep is vital for both your health and your happiness.
And you (hopefully) also know: quality sleep is known to improve overall mood, attentiveness, and decrease the likelihood of a heart attack.
Now… think of a person who has all of those things combined:
Someone who is positive, aware, and well… alive. Doesn't that sound like the type of person that your significant other wants to be with?
Of course it is. And so… to help you sleep better (every night) I highly suggest you check out Kokoon's Sleep Sanctuary Headphones.
These over-ear headphones block out noise, and use proprietary noise-cancelling technology to sense when you're falling asleep, and adjust their volume as you drift off. They then take things a step further and monitor how you respond to the white noise, and adjust it accordingly. These combine to maintain the perfect volume to mask outside noise (all without disturbing you).
2. Really Good-Looking Underwear: MeUndies Boxer Briefs
The reason why she wants you to get good looking underwear is simple… and to explain it, let me ask you a question:
Do you like when you girl wears sexy, good-looking underwear?
Of course you do… and it's the same for her. She wants you to wear underwear that makes you look great, that are sexy, and that accentuates you/your body (and let's be clear here: those stretched-out, faded, holey underwear that you have do not do it for her).
So… give her the underwear that you, your wallet, and she will love:
MeUndies' Premium Boxer Briefs.
Why does she love them? They're exactly the type of underwear she wants to see you in... designed to make you look great (they're cut to look good on your body), to look sexy to her (with the right type of designs/prints), and to naturally accentuate you (they lift you up where you want them to + are fitted where they should be).
Why will you love them? MeUndies combined the right materials (Lenzing Micromodal + elastane) to create a pair of underwear that not only do not itch, chafe, or make you sweaty… but that is also ridiculously comfortable (3x softer than cotton… tight where you want it… extra room where you need it).
And ps: as an added bonus, unlike other premium-underwear brands (which charge upwards of $50/pair) they're super affordable (under $20/pair… with big discounts for 3-packs, 6-packs and 10-packs… and an additional 33% off with their membership).
A Note from the Editor, Kyle: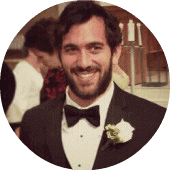 MeUndies sent me a few pairs of their ridiculously comfortable underwear a couple months back, and I've been religiously wearing them ever since.
We've all been here: when you have a pair of underwear that you like way more than the others… that you save for when you're going out… that you don't wear to exercise… that you look forward to wearing… for me over the past few months, that's been my MeUndies. The best way I can think of to summarize how comfortable they are is that I would rather wear these than "nothing at all" (they're way more comfortable).
And as a bonus… they look great (with the right color +cut). The right color… I mostly chose MeUndies 'classic' styles (these are usually a solid color), because, to me, these seem 'sexier' (rather than being fun and playful). And the right cut… I'm not going into detail here, but let's just say that they look really good.
Guys who have done it know: there are few better things, that a man can buy for himself, than upgraded underwear. And if you want to not only be hugely more comfortable… but also look significantly sexier to her, I highly recommend you get yourself a few pairs of MeUndies:
Click here to check out MeUndies Boxer Briefs.
PS: go with their customizable monthly membership, and you'll get both 33% off and brand-new underwear, delivered right to your doorstep each month.
3. Something to Help You Enjoy Your Hobbies: 2 Ideas (See Slider)
Did you know that having a hobby, that you're passionate about, is hugely sexy to women?
See… a man who is passionate about something is one of the most attractive things to women… because, think about it:
Do you like when a woman has interests she's passionate about/goals she's working towards? Of course you do! And it's the same for women.
So… invest in something that makes your own hobbies more enjoyable/easier for you to do. Here are two great ideas:
Idea #1: Bourbon Blending Kit.
For all you aspiring mixologists, Timber Creek Distillery has released the world's first Bourbon Blending Kit… allowing you to have even more control over your alcoholic experimentation.
This limited edition blending kit comes with 4 unique kinds Timber Creek's high-quality whiskey, and all the tools you'll need to create your perfect bourbon blend. You'll be able to blend a custom bourbon made specifically for yourself (or your girl).
Idea #2: Comfortable Day Pack.
Hiking is an opportunity to step away from the pressures of our busy lives, and is incredible exercise.
Hike better with Osprey's Talon 22 day pack ventilates body heat better than any pack on the market and has highly adjustable, meaning that no matter your height/body type, you'll be able to find a fit that will keep you comfortable on long treks (and avoid the soreness that comes with poorly fitted backpacks).
4. Stylish Shoes: Allen Edmunds Strand
A big turn-off for women is when guys wear unstylish shoes… and an even bigger one is when those shoes are old, ratty, and worn-down.
But… why do they care so much?
To quote our dating expert Robin Sutherns:
Well, the exact reasons vary from girl to girl, but there are generally two main reasons:

She knows almost any well-fitted shirt/pants will look good on a fit man, but that you actually have to have a sense of style to know what shoes look good (basically, you can't skate on good looks with shoes).
Your shoes are one of the final touches you put on your outfit. And if you care enough about the final touches like your shoes and your belt (#5 above), it means you're a man who cares enough to pay attention to detail.
Makes sense, right? So… get her what the shoes she wants you to have:
Allen Edmonds iconic Strand are handcrafted in Wisconsin and go through a 212-step process to ensure the highest in quality, comfort, and style. This Oxford-style shoe is extremely versatile, and can easily be your go to shoe to wear on the dance floor, at a fine restaurant, or as the plus one to her friend's wedding.
5. These 2 Types of Books: 6 Ideas (See Slider)
What do you think is your most attractive feature to women?
Your arms? Your abs? Your butt? Yeah, she likes those… but it's unlikely that those are what she's most attracted to. Because to most women, the most attractive part of a man is hands-down his brain.
And that makes sense, right?
A smart woman like yours wants a man who can keep up with her and challenge her. A man who is thoughtful and interesting. And a man who takes care of, and works to improve his brain.
Want to know one of the best activities for your brain? Reading.
…And whether you're new to reading (as a pastime) or have been a bookworm for years… here are a few great options:
Type #1: Books to read for fun.
I Suck at Girls, by Justin Halpern. This hilarious memoir is loaded with romantic misadventures and profanity-laced pearls of fatherly wisdom.
The Count of Monte Cristo, by Alexander Dumas. After living through betrayal and overcoming all odds, Edmond Dantes finds out just how far vengeance can take a man.
Everything is Illuminated, by Jonathan Safran Foer. Foer blends comedy, beauty, and tragedy together in an unforgettable story of friends, who wonder just how beautiful life can be.
Type #2: Books to improve your mind.
Things Fall Apart, by Chinua Achebe. Set during the colonization of Africa by the British, this historical fiction examines the conflicts that result when cultures clash without seeking understanding.
1984, by George Orwell. This novel examines the way that politics can encroach on our personal lives and the importance protecting freedom of thought and speech, even when Big Brother is always watching.
Slaughterhouse-Five, by Kurt Vonnegut. This American classic reveals the horrors of war through the eyes of Billy Pilgrim, a prisoner of war during the Allied firebombing of Dresden who has become unstuck in time.
6. Plants for Your Home: 3 Ideas (See Slider)
Keeping houseplants has countless proven benefits, including: boosting your mood, purifying your air, and improving your thinking.
…And maybe even better:
Not only does it improve your living space, but it also makes your house feel like a home (and really, a place that your girl will comfortable and happy in).
Here are three popular, low maintenance houseplants:
Aloe Plant
Rubber Tree
Peace Lilly
Where do you get them? I suggest checking Ikea, first (at the actual Ikea store (not online)). In my experience, the house plants they have there are high quality and hugely cheaper.
7. Something to Make Exercise Fun for You: 2 Ideas (See Slider)
Exercise has a ton of benefits that make you a better man and a better partner.
It releases stress and improves your mood (both of which are especially important the more time you spend with your girl), and it will help you look like your healthiest, best self (which she will of course appreciate).
…But we also all know: sometimes it can be hard to stay motivated to get out there and actually do it.
Now: in my experience, the key to exercising regularly, and over the long term, is having an activity that makes exercising fun (as opposed to it being another trip to the gym).
And because of that, one of the best gifts you can get yourself is something that will help make exercise fun for you. This gift will look different for everyone, but you probably just had something flash in your mind's eye… but here are a few examples:
If you like cycling, maybe a sleek new bike will get you to train for the next race.
If you like tennis, a new racket could get you back to sprinting across the court.
In Conclusion
Get her the two gifts she really wants:
The one that she's been (indirectly) asking for… and the one that she wants you to get yourself. Grab any of these 7 gifts, and you'll get yourself a gift that you'll love… and one that will either make your life better or you a better man.