Table of Contents
Who We Are
At Mantelligence, we exist with simple goal: to help you become a better, more intelligent man (or woman). And to do that, we follow an even simpler content-creation guideline: if we cannot make content on a specific subject better than everyone else... then we simply won't create anything for that subject.
From actionable dating tips, to conversation-hacking skills/questions, to knowledge-building trivia/quizzes, Mantelligence is designed to help you become a better you. And to guide you there, we have hand-selected an amazing team of writers and editors. Each of them have deep expertise and first-hand knowledge on their respective subjects. They work tirelessly to create content that is more in-depth, more actionable, easier-to-understand, and generally better than what was previously available. As a result, our site and work has won countless awards and accolades (see below).
We are grateful that each month, we're able to guide over 1 million readers become better, more intelligent versions of themselves.
We are also committed to gender equality, diversity, and inclusion.
Thanks for being here!
Awards / Accolades
Editorial Guidelines
Back to our simple content-creation guideline: produce the gold-standard of content for any subject / topic we cover. This has lead us to develop an extremely high standard of quality for our content.
We have a 4 step editorial procedure:
Topic Research and Outlining. Our research and outline team, internally called Green Team, researches subjects / topics and selects the ones they think will help our readers the most. After they have decided on a subject / topic, they outline a post that covers all aspects of the subject / topic and that is well interconnected to the content of Mantelligence and our other brands.
Content Research, Testing, and Writing. Our writing team, internally called Yellow Team, uses their expertise to create content designed to teach you how to be better (at whatever it is you want to be better at).
Beautification + Interactivity + User Design. Our beautification team, internally known as Purple Team, beautifies our post, adding high quality images, tables of content, and other items to help you get the most out of the post. They then coordinate with our other teams to add fun interactive features like quizzes, videos, infographics, and much more.
Fact/Safety Edit + Managing Editor Approval. Before the post hits our Managing Editor's desk, it is first checked by the manager of each of our internal teams (Purple, Green, Yellow). These managers check the post to ensure that it meets our high-quality standards (checking for proper grammar, correct spelling, amazing usability, easy readability, etc.). Finally, the post goes to the site's Managing Editor, Sam Whittaker, who thoroughly checks, edits and approves all of Mantelligence's published content.
But we don't stop there. We see our ever-expanding library of content as just that... an actual real-world library. We do not stop once we hit 'Publish'. We instead are constantly updating and improving everything we release.
Now: We take great pride and responsibility in our content and our editorial standards. They are the backbone of everything we publish. If you ever see a piece of content that you feel is not up to your or our standards, we want to make it better... so, please contact us here.
PS: Please note, any and all link-insertion requests are immediately deleted (most are auto-deleted via spam filters).
Fact Checkers
As Step #4 of our Editorial Procedure, all content is fact checked by our team of managers and by our Managing Editor, Sam Whittaker. They complete a wide range of fact checking, from personal expertise to deep research of facts, statements, and everything in between. They ensure that everything we publish is accurate, and up-to-date.
With that we are human and in rare cases, might make mistakes. If you think you see an error on our site, please get in touch here.
Our Team
Sam Whittaker - Managing Editor at Boureston Media; Managing Editor Mantelligence
Sam is dating coach, life coach, and style expert. He lives the ultimate bachelor life. Talking to women, and attracting them, always came naturally to Sam. But it wasn't until his buddies started to notice and ask him for help that he attempting to put his knowledge into actionable advice. Luckily for you, he has been at it for a few years, and has produce some of our most popular content. Sam is the main writer for our MantelligenceDating YouTube channel.
Recently, he has focused his efforts on "hacking" dating apps and sites. Through this, he has developed a list of highly effective techniques to helps guys get the girl through technology. He strongly believes that the easiest way to attract the opposite sex is to present yourself well. Out of this, he has a fascination with men's style and the benefits that it bring. This means dressing well. He has helped thousands of guys find their best style, haircut, shave, and grooming routine to be their most attractive to women.
As an editor at Boureston Media Inc, his insights on dating and life have been published across almost of our various sites. He lives with his Australian Shepard, Max, in beautiful Los Angeles. On weekends, he loves playing beach volleyball and listening to live music.
Robin Sutherns - Dating And Relationships Editor; Managing Editor Galtelligence
Robin is our female dating expert, style guru, and resident life coach. She is currently engaged, but has had her fair share of dating mishaps and adventures. From navigating the dating scene through apps, to bad high school/college relationships… she has seen it all.
After successfully playing matchmaker for a few friends, and helping a few others navigate their relationship woes… she realized she had a knack for dating advice. She has been writing dating and relationship advice for Boureston Media for over 5 years now. She is also the head writer for our GaltelligenceDating YouTube channel. She never steps out of her house without being dolled up, because she believes that a girl cannot be too ready. She loves any and all makeup and beauty products (she has tried most of them too!)
Robin believes in living life to the fullest. She focuses on being present and happy every day. On weekends, you'll find her with her fiancée cooking something new or trying a new restaurant.
Jasper Chase - Social Skills And Questions Editor
Jasper is our wordsmith, joke-master and expert conversationalist. Growing up, Jasper had a hard time with basic social interactions. It just didn't click with his logical brain. But, being intellectual and intelligent… he started to study and focus on positive social interactions. What he learned, was how to be likable and socialable, without it seemingly learned to other people.
Out of that, saying he has a way with words would be an understatement. From questions to ask, conversation starters to jokes and puns, he's the man. Oh and he always has an inspirational quote, or quippy word on deck. Unsurprisingly, he loves to read, so he's got plenty of knowledge when it comes to books and he's unrecognizable without his thick glasses. He has even gotten into journaling and writing over the past few years.
Jasper lives in Georgia with his new bride. They have a big garden and a very small (but growing) fruit orchard.
Archer Barlow - Games And Gaming Writer; Managing Editor Gamertelligence
Archer is our resident nerd, geek, and dork… and yes, he is DEFINITELY proud of it. He loves any type of game (virtual, board, and anything in between). He loves video games (he WILL beat you in Mario Kart), he loves Catan… but he also loves non-traditional games (like icebreakers). His love of games even extends to word games like riddles and brain teasers. When he is not gaming, he loves comedy, funny movies, and telling/collecting jokes.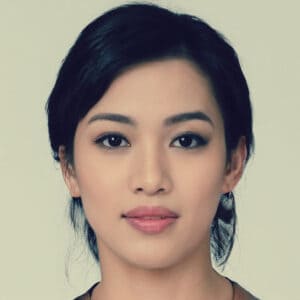 Aya Bradley - Design, DIY, and Indoor-Garden Writer; Managing Editor The Golden
Aya is a master interior designer, expert crafter / diy-er and, and a skilled indoor gardener. Give her trash, and she will turn it into something amazing and beautifully creative. Aya loves DIY and tackles project after project just based on the inspiration she sees on the internet, most especially anything she sees on Pinterest. Recognizing that she has the gift of creativity, she pursued a career in home décor and design. She loves putting her hands to work, and so besides the DIY projects, she loves spending time in her garden gardening. And while she loves her outdoor garden, she spends more time maintaining and planning her indoor garden.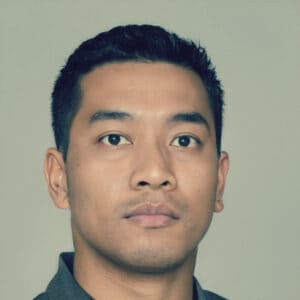 Brian Andrada - Food and Drink Writer
Brian is the ultimate foodie, expert chef, and barbecue master. He grew up watching his dad work in the kitchen of a restaurant that their family previously owned. Out of this, he has a deep love for the food, wine, beer, spirits… and all things that taste good and bring people together. Brian loves to have people over for backyard barbecues and loves his cast iron. He makes the best cocktails and his biggest dream is to open his own cocktail bar. With his extensive knowledge about alcohol, spirits and beer, this dream isn't far from reality. His passion though, is trying and experimenting with new and unique ethnic ingredients.
Where to Start
To help you get the most out of Mantelligence, we've created a jump start guide. You can check it out here.
Contact Us
We would love to hear from you! Feedback or suggestions? Looking to work together? We look forward to hearing from you. Please get in touch using our company contact page here.
Write for Us
Do you love our brands and want to share your expertise to help other become better, more intelligent versions of themselves? We're always looking to expand our online freelance writing team.
View our open freelance writing jobs here and here.
PS: we do not currently accept guest posts.
Work With Us
Join our team of video editors, designers, engineers, and many more as we continue to help people become their best selves.
View our freelance job openings here.
About Boureston Media Inc
Boureston Media's diverse brands help millions of readers each month grow to become better versions of themselves. Boureston Media operates some of the largest niche-specific brands, and is one of the fastest growing digital media brands online. Our brands include Mantelligence, Galtelligence, Gamertelligence, The Unbox, The Golden, Manteligencia, and Feminteligencia. You can check out our full brands page here.
Here is an overview of our brands:
Mantelligence: Mantelligence exists to help men become better, more intelligent men (or woman). We provide in-depth and easy-to-understand articles, resources, and how-to guides to help you become your best. Read more.
Galtelligence: Galtelligence helps gals become better, more intelligent gals (or guys). All of our content is thorough, actionable, and fun. It all designed to help ladies be their best. Read more.
Gamertelligence: Gamertelligence wants to help make you a better, more intelligent gamer. We're your source for the latest games, reviews, cheats, and hacks. Level up here. Read more.
The Unbox: The Unbox is your source for the best subscription boxes, reviews, and promo codes/discounts. If you love subscription boxes, this is the place for you. Read more.
The Golden: The Golden has expert guides that will show you the best home products, designs, and creative ideas to make your house into a beautiful home. Read more.
Manteligencia: Manteligencia is Mantelligence en Español. Our native-Spanish speaking team translates much of the content for mantelligence.com, but also creates and develops content specifically for our fast-growing male Spanish-speaking audience. Read more.
Feminteligencia: Feminteligencia is Galtelligence en Español. Our native-Spanish speaking team translates much of the content for galtelligence.com, but also creates and develops content specifically for our fast-growing female Spanish-speaking audience.
Boureston Media Press
Read more about Boureston Media here.