Table of Contents
Who We Are
At Mantelligence, we exist with simple goal: to help you become a conversation master, and to help your find your life's partner. And to do that, we follow an even simpler content-creation guideline: if we cannot make content on a specific subject better than everyone else... then we simply won't create anything for that subject.
From actionable dating tips, to conversation-hacking skills/questions, to knowledge-building trivia/quizzes, Mantelligence is designed to help you become a better you. And to guide you there, we have hand-selected an amazing team of writers and editors. Each of them have deep expertise and first-hand knowledge on their respective subjects. They work tirelessly to create content that is more in-depth, more actionable, easier-to-understand, and generally better than what was previously available. As a result, our site and work has won countless awards and accolades (see below).
We are grateful that each month, we're able to guide over 1 million readers become better, more intelligent versions of themselves.
We are also committed to gender equality, diversity, and inclusion.
Thanks for being here!
Awards / Accolades
Editorial Guidelines
Back to our simple content-creation guideline: produce the gold-standard of content for any subject / topic we cover. This has lead us to develop an extremely high standard of quality for our content.
We have a 4 step editorial procedure:
Topic Research and Outlining. Our research and outline team, internally called Green Team, researches subjects / topics and selects the ones they think will help our readers the most. After they have decided on a subject / topic, they outline a post that covers all aspects of the subject / topic and that is well interconnected to the content of Mantelligence and our other brands.
Content Research, Testing, and Writing. Kyle uses his vast knowledge expertise to create content designed to teach you how to be better (at whatever it is you want to be better at).
Beautification + Interactivity + User Design. Our beautification team, internally known as Purple Team, beautifies our post, adding high quality images, tables of content, and other items to help you get the most out of the post. They then coordinate with our other teams to add fun interactive features like quizzes, videos, infographics, and much more.
Fact/Safety Approval. Before being published, the post is checked by the manager of each of our internal teams (Purple, Green, Yellow). These managers check the post to ensure that it meets our high-quality standards (checking for proper grammar, correct spelling, amazing usability, easy readability, etc.).
But we don't stop there. We see our ever-expanding library of content as just that... an actual real-world library. We do not stop once we hit 'Publish'. We instead are constantly updating and improving everything we release.
Now: We take great pride and responsibility in our content and our editorial standards. They are the backbone of everything we publish. If you ever see a piece of content that you feel is not up to your or our standards, we want to make it better... so, please contact us here.
PS: Please note, any and all link-insertion requests are immediately deleted (most are auto-deleted via spam filters).
Fact Checkers
As Step #4 of our Editorial Procedure, all content is fact checked by our team of managers and by our Managing Editor, Kyle Boureston. They complete a wide range of fact checking, from personal expertise to deep research of facts, statements, and everything in between. They ensure that everything we publish is accurate, and up-to-date.
With that we are human and in rare cases, might make mistakes. If you think you see an error on our site, please get in touch here.
Our Team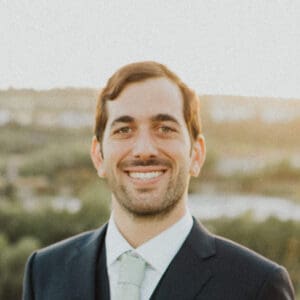 Kyle Boureston - Dating and Relationship Coach; Communication and Conversation Expert; Founder and Managing Editor at Mantelligence
Conversation and communication has always come naturally to Kyle. He never found difficulty talking with people... from strangers to colleagues to friends. Relationships on the other hand, were not as easy. He struggled for years to build the confidence to talk to girls, and make real connections with partners. Through this struggle, he developed his own tricks and hacks to make the process of dating substantially easier.
He has shared his tricks on mantelligence.com and the MantelligenceDating YouTube channel for the past 9 years and has been able to help tens of millions of people looking to connect and have better relationships. His work has been widely featured across the web, and his website and YouTube channel have received countless accolades.
He lives in Austin with his wife and border collie. On the weekends, you'll find him hiking, cooking, or trying a new restaurant.
Where to Start
To help you get the most out of Mantelligence, we've created a jump start guide. You can check it out here.
Contact Us
We would love to hear from you! Feedback or suggestions? Looking to work together? We look forward to hearing from you. Please get in touch using our company contact page here.
Write for Us
Do you love our brands and want to share your expertise to help other become better, more intelligent versions of themselves? We're always looking to expand our online freelance writing team.
View our open freelance writing jobs here and here.
PS: we do not currently accept guest posts.
Work With Us
Join our team of video editors, designers, engineers, and many more as we continue to help people become their best selves.