227 Viking Quotes and Phrases. Legendary words every man needs to know.
New?
Start here.
| This post contains affiliate links. That means that we receive a commission for purchases made on them (
more info
).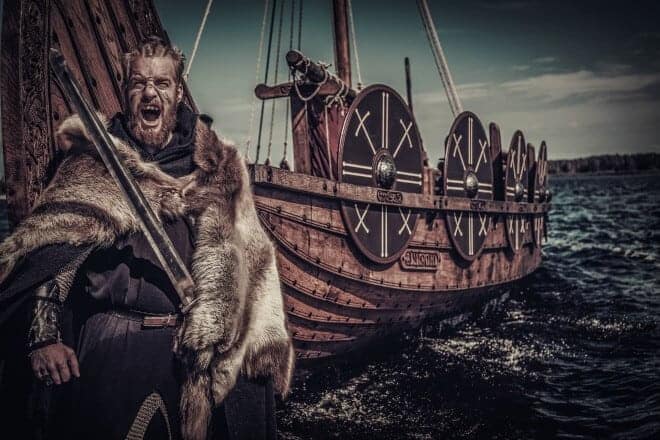 Viking quotes, sayings, and phrases are powerful to know… because they contain the wisdom of a legendary, knowledgeable people, that for most of us, conjure visions of war, adventure, and conquest.
And while they were relentless warriors, and certainly a force to be reckoned with, the Viking people's wisdom and wit often go overlooked. Experience breeds knowledge, and these brave souls had no shortage of exploits from which to draw important life lessons.
So below are the best 227 ancient Viking quotes, complete with explanations and insight to help you work Viking guidance into your own life. Dwell on these ancient Viking proverbs, quotes, sayings, and poems, and use the enduring lessons to better yourself and earn your throne in Valhalla!
Contents
190 Best Viking Quotes
The Vikings were a Germanic people who lived in Scandinavia from the 8th to the 11th century. They have been idolized, glorified, and immortalized, throughout history, bu tin recent years, by TV shows like Vikings and movies like How to Train Your Dragon.
…And these vikings quotes live up the to the images that the vikings conjure. They're profound, deep, and insightful. They cover a wide range of topics/interest, but all inspire you to be a better man (in one form or another).
Here are 190 of the best viking: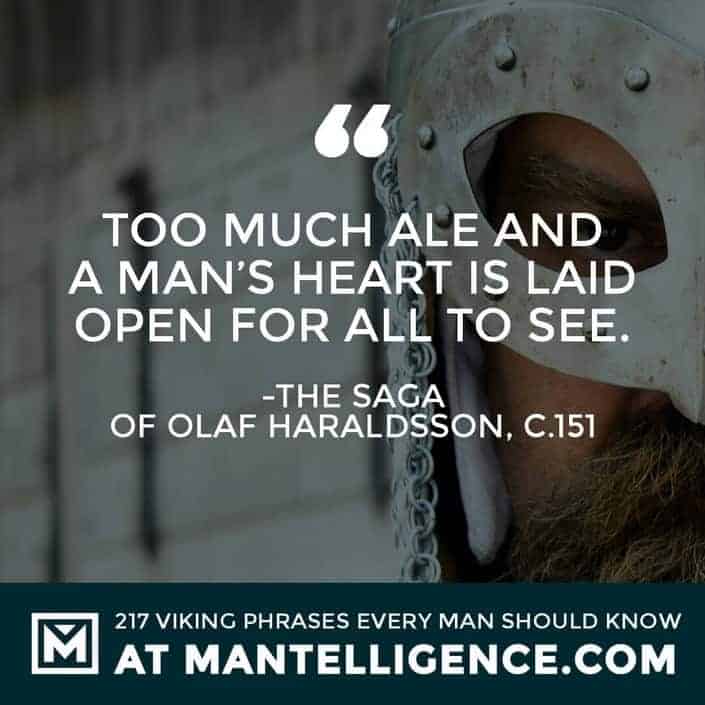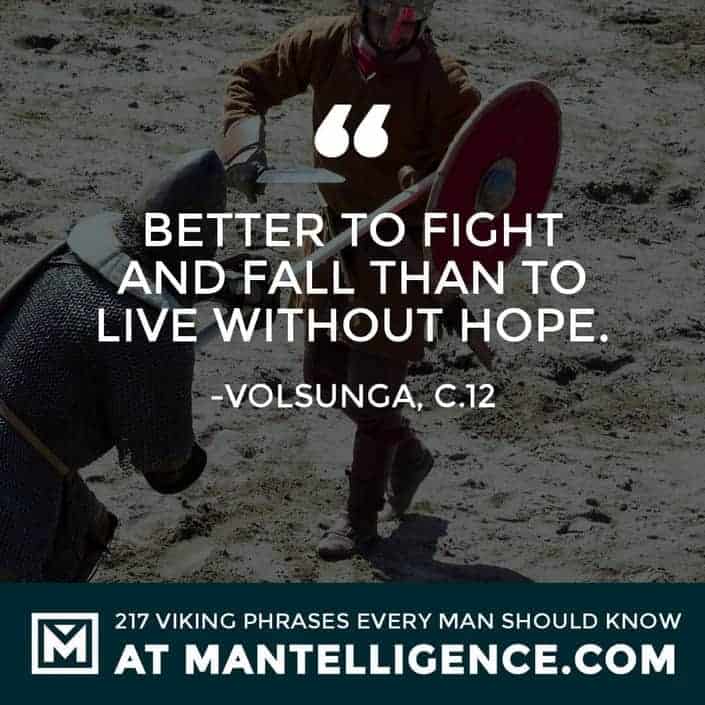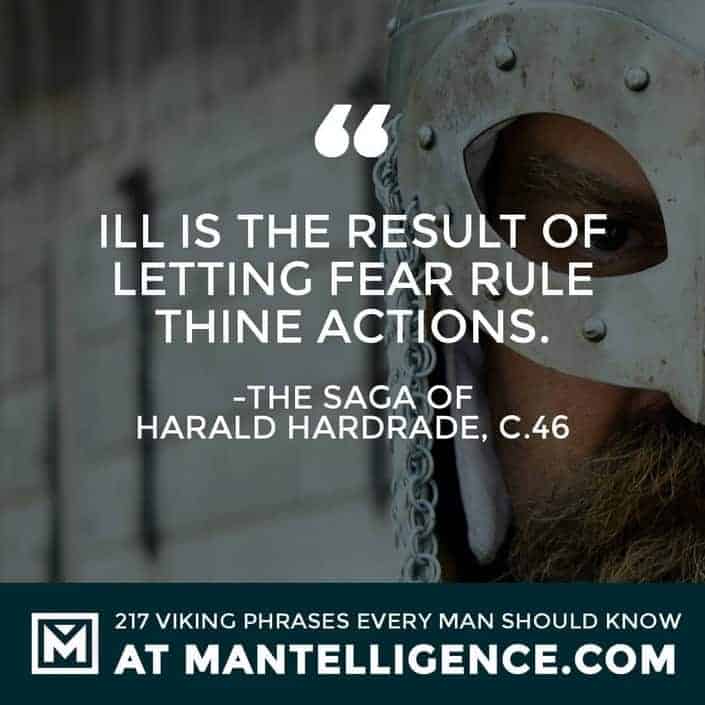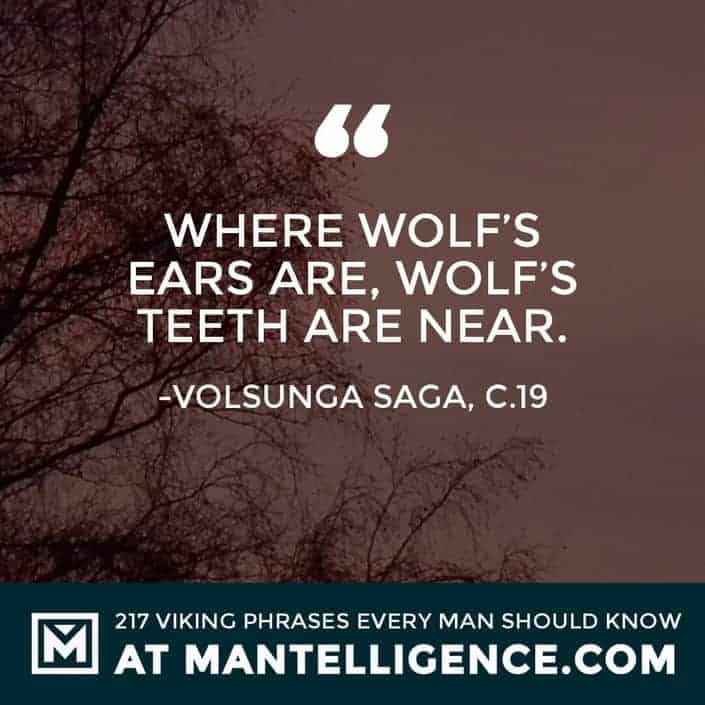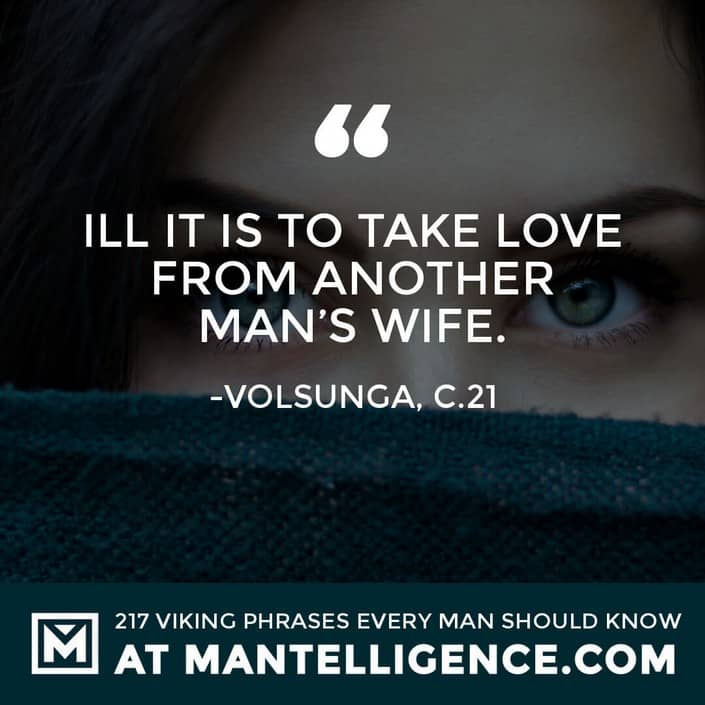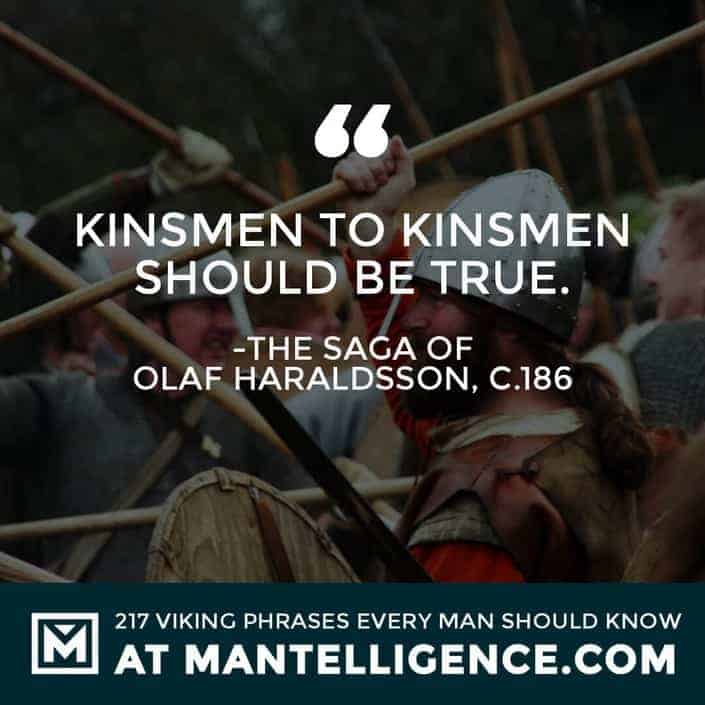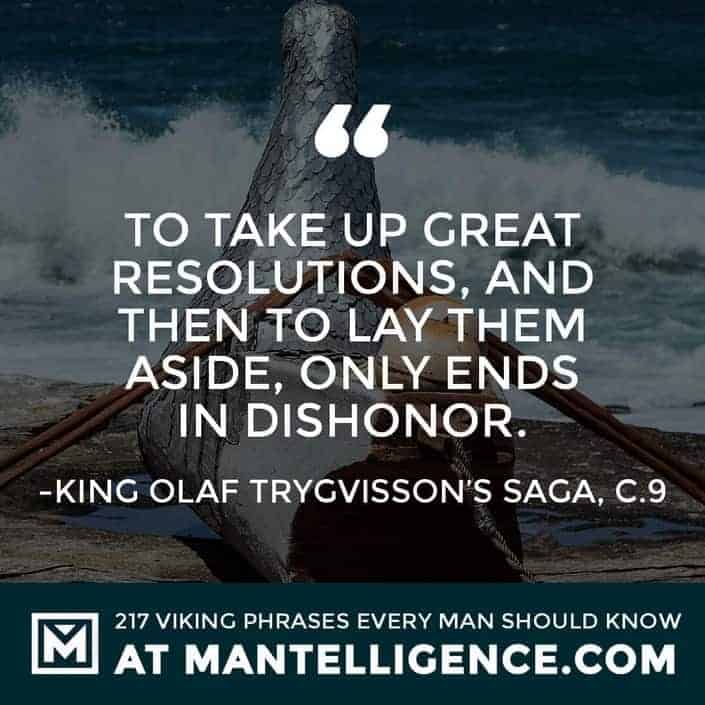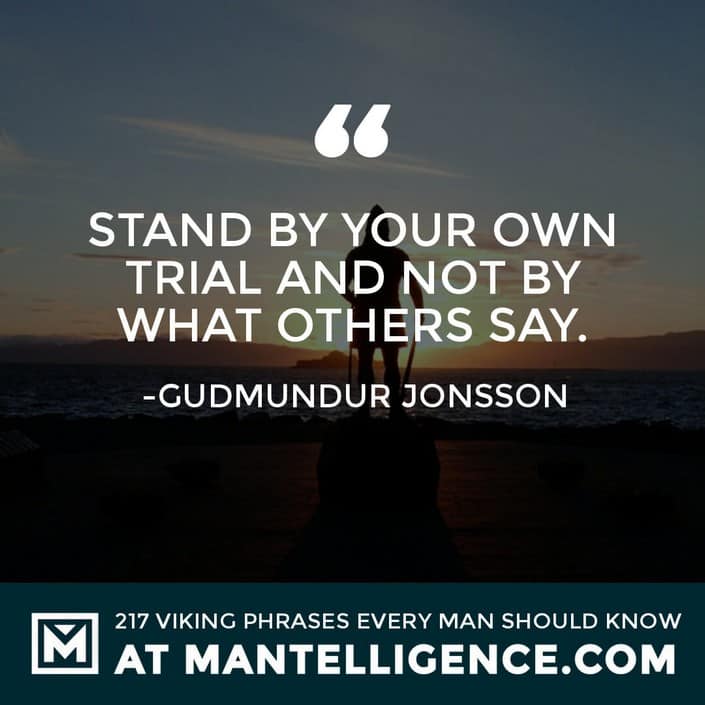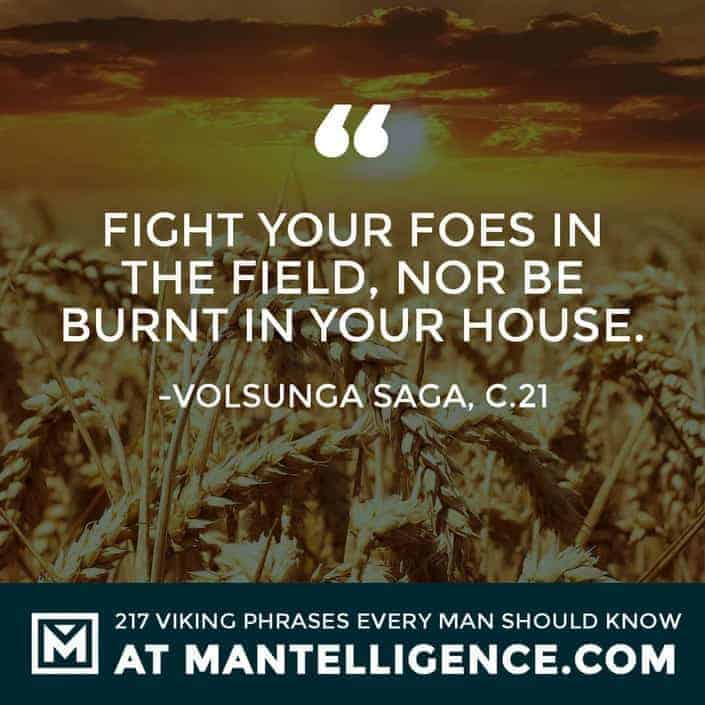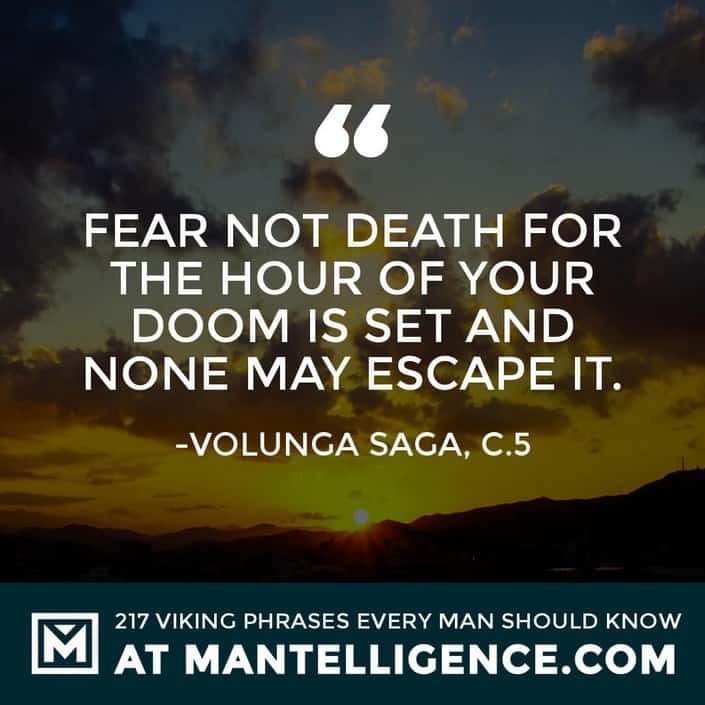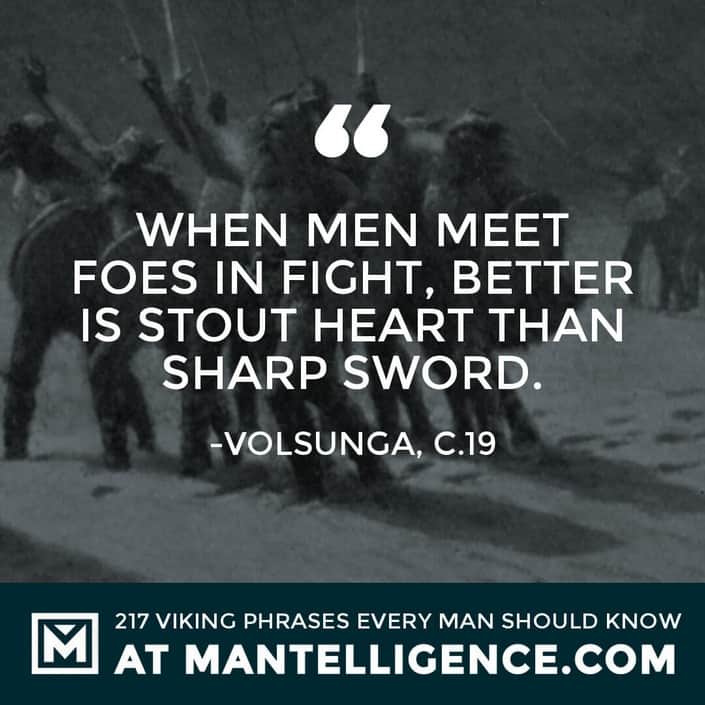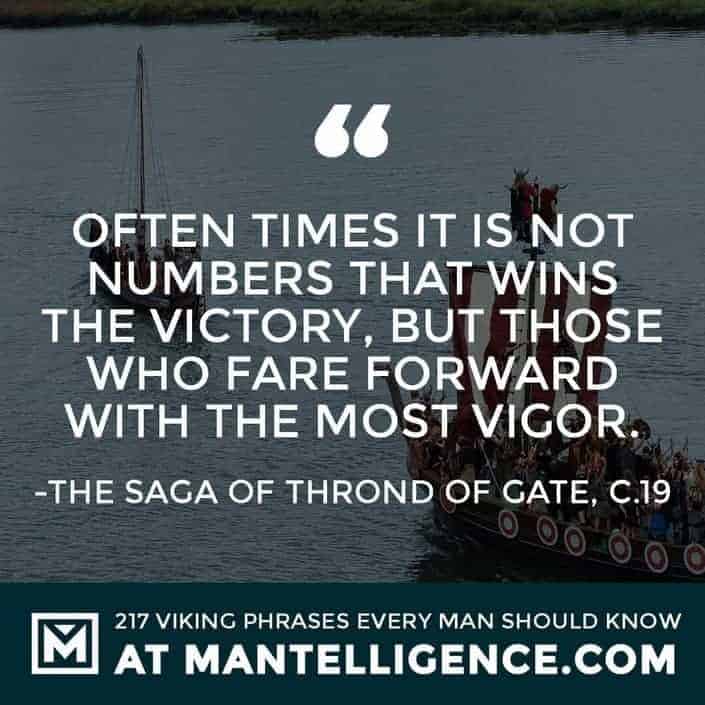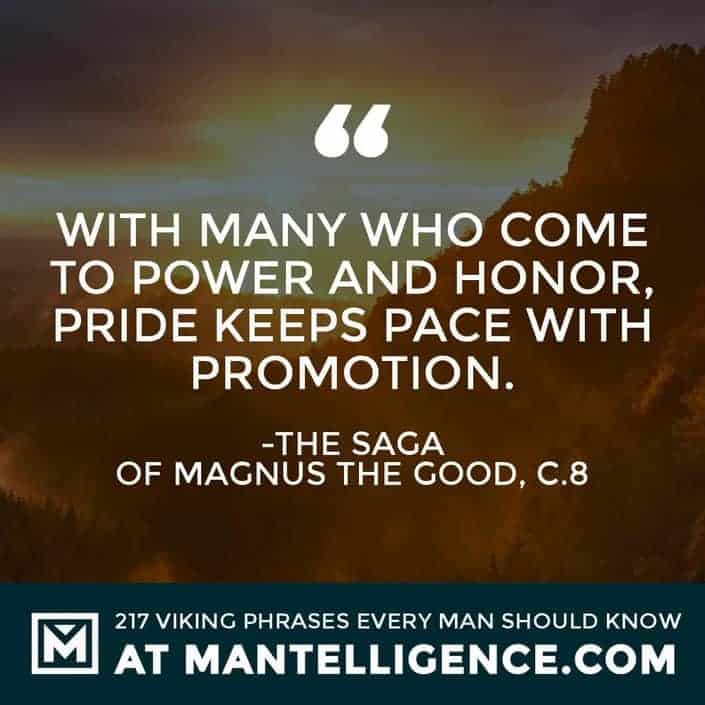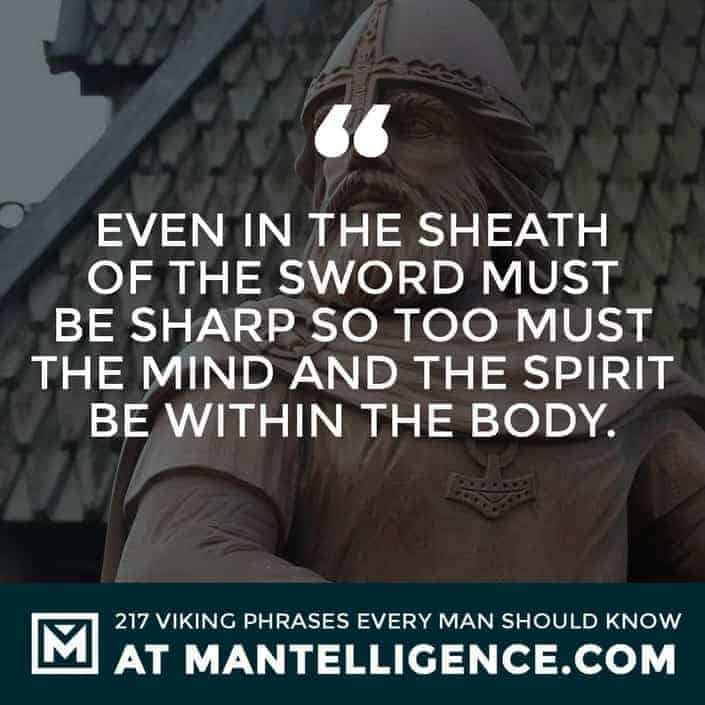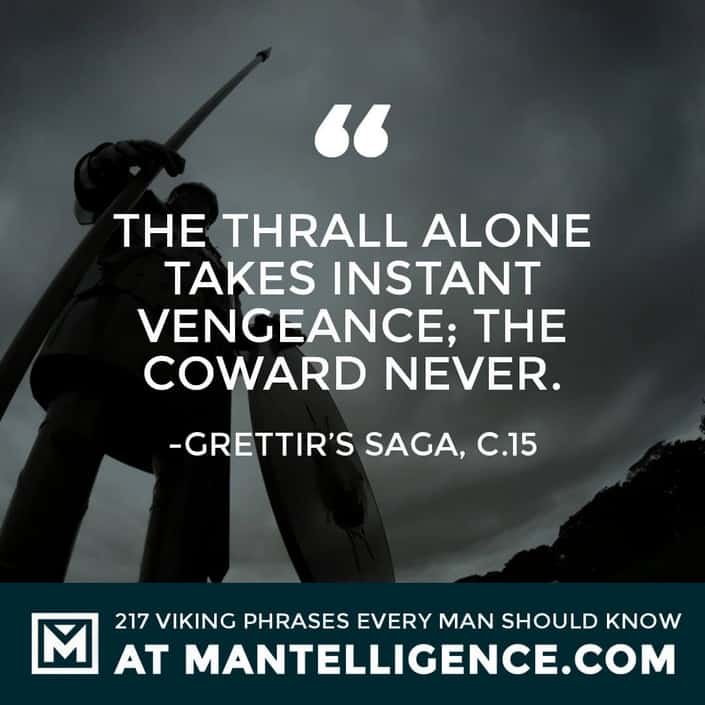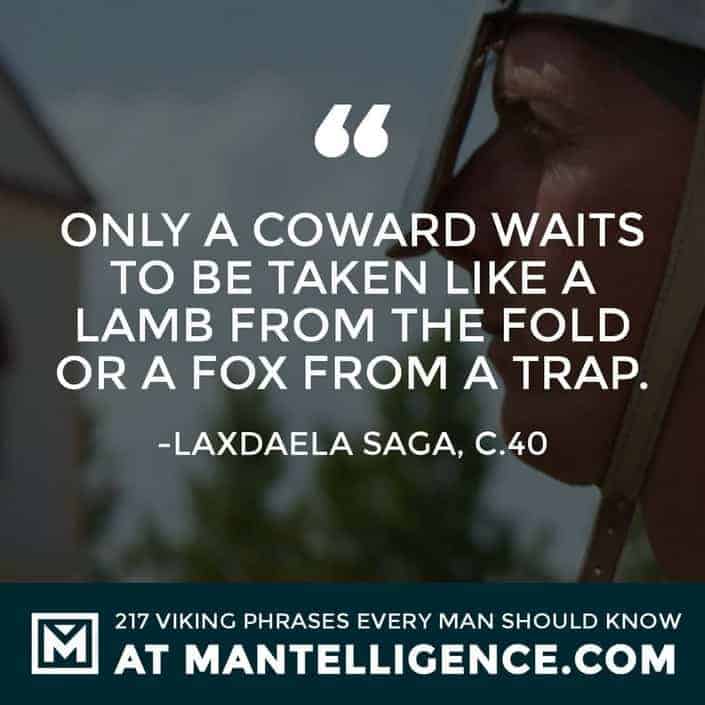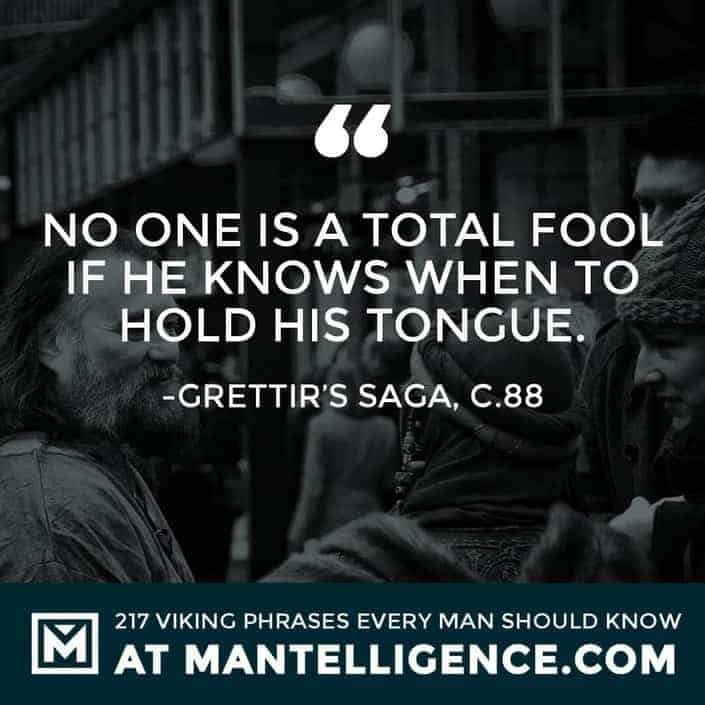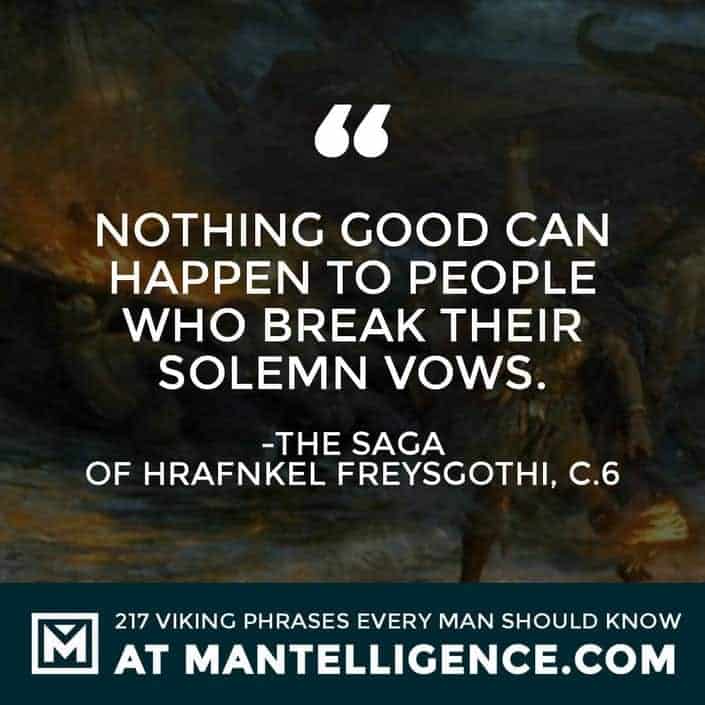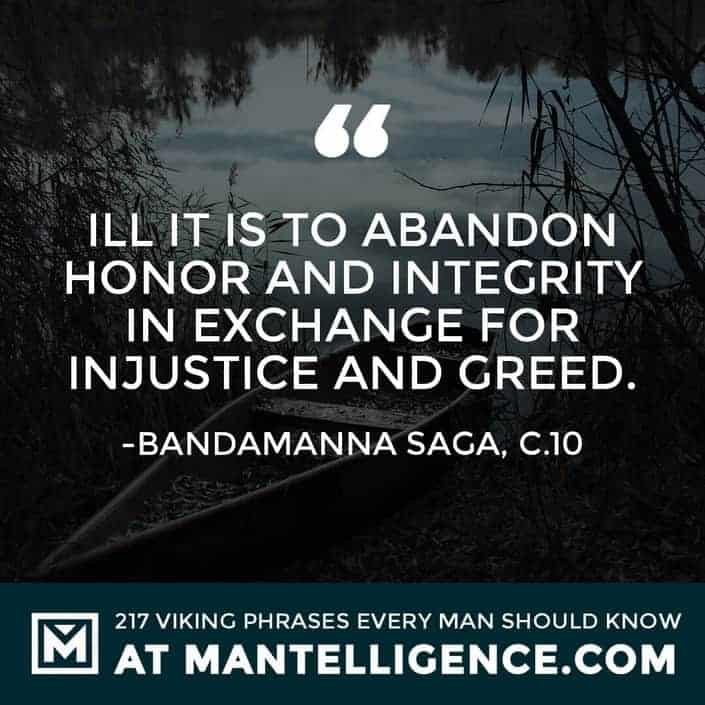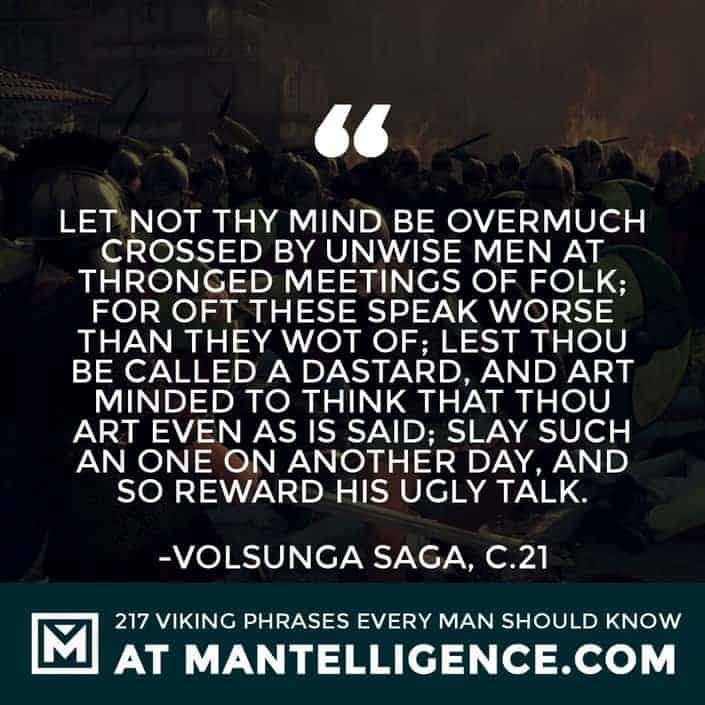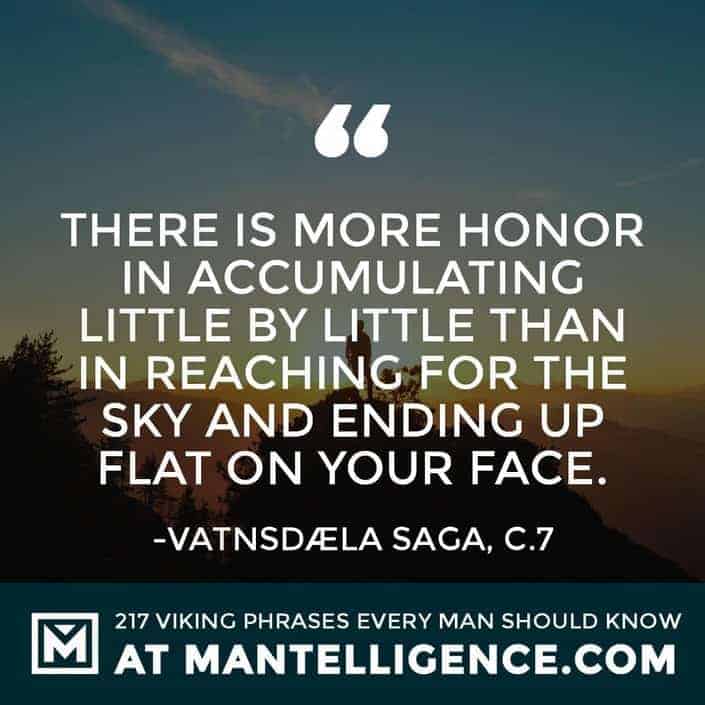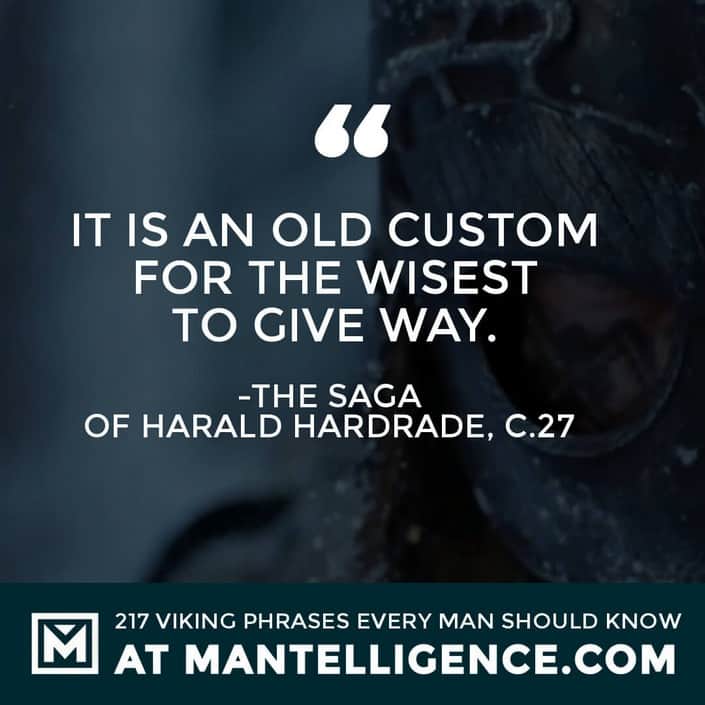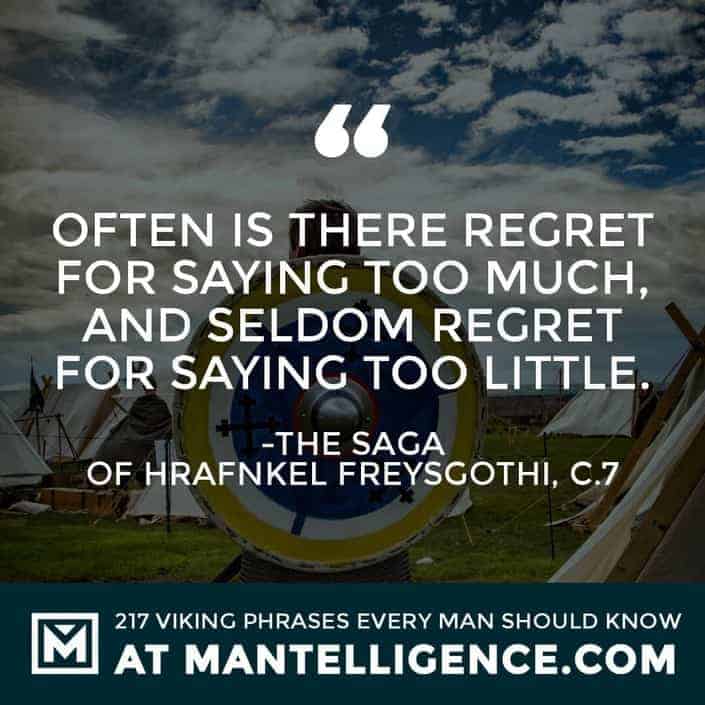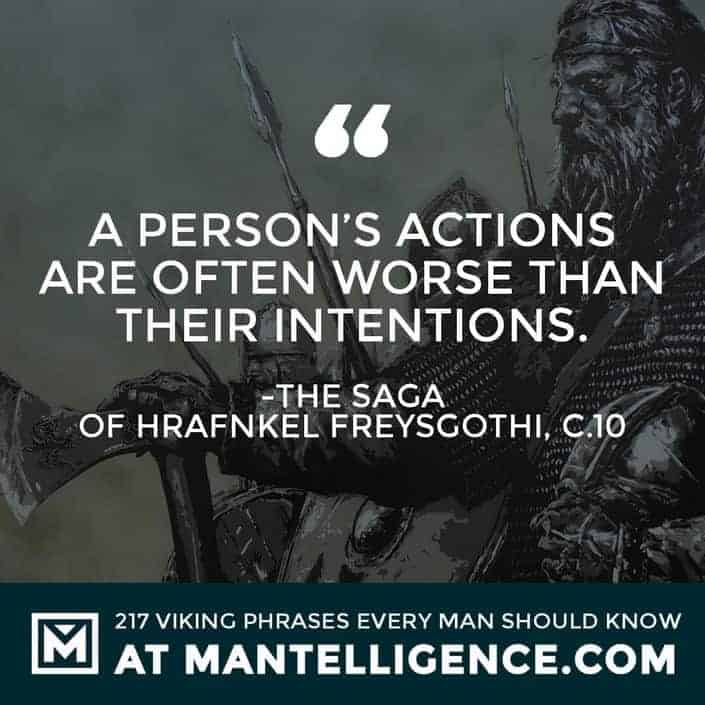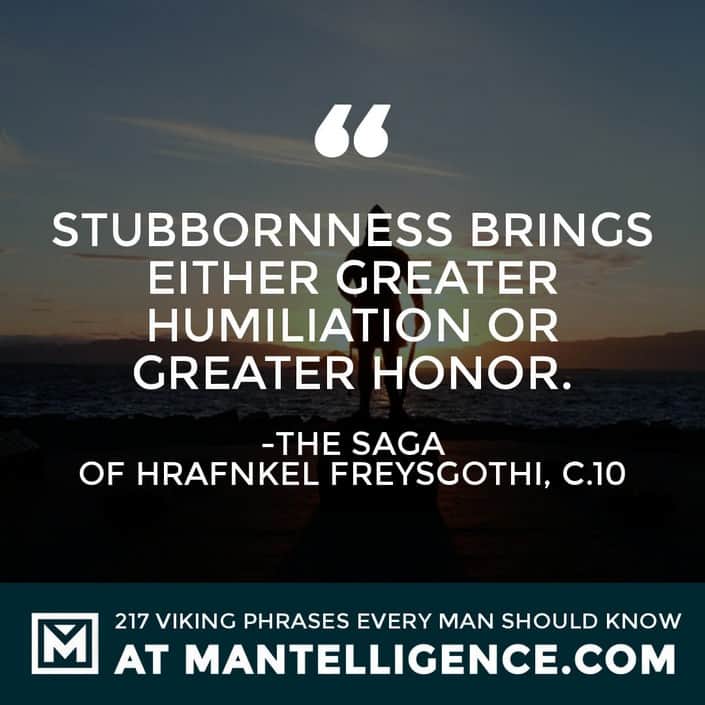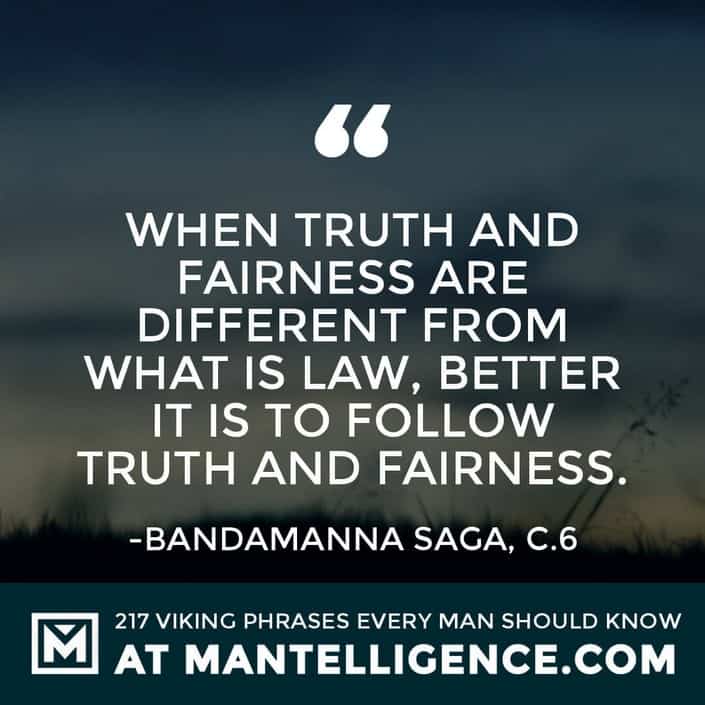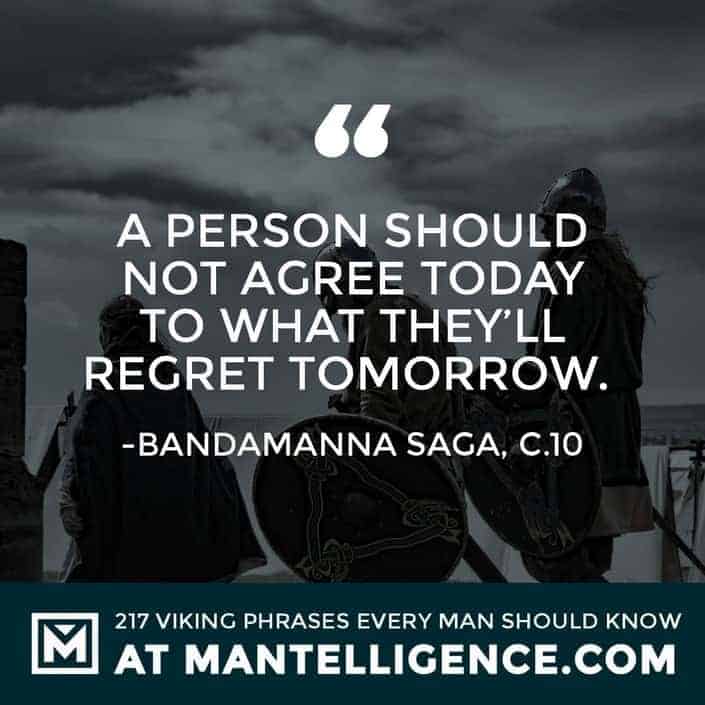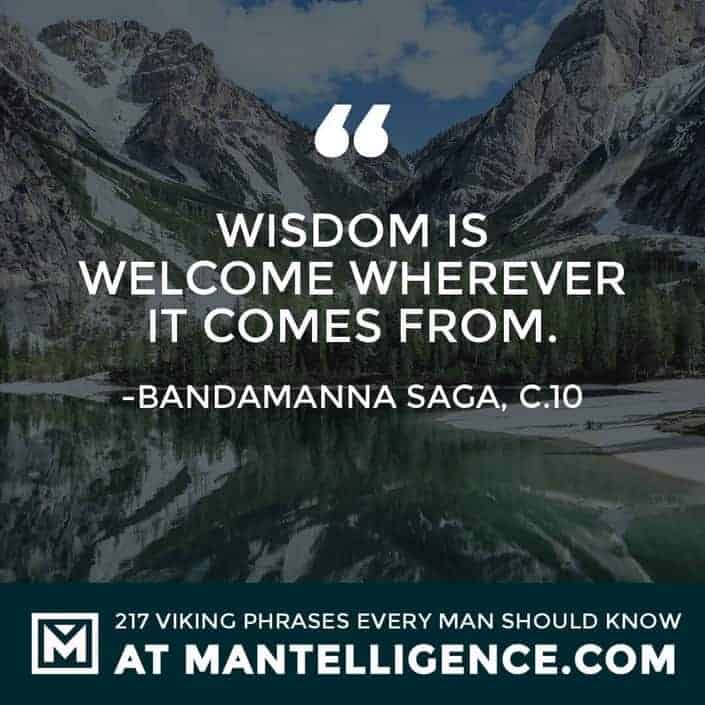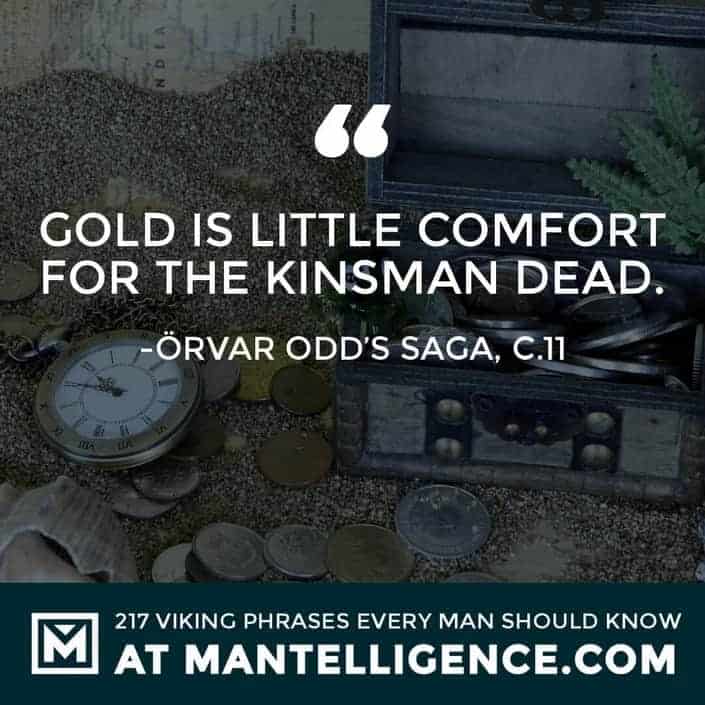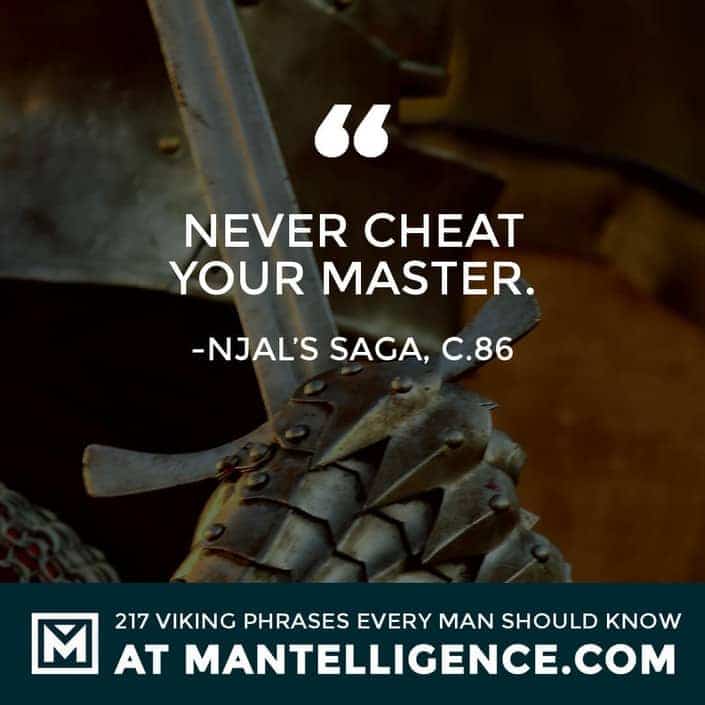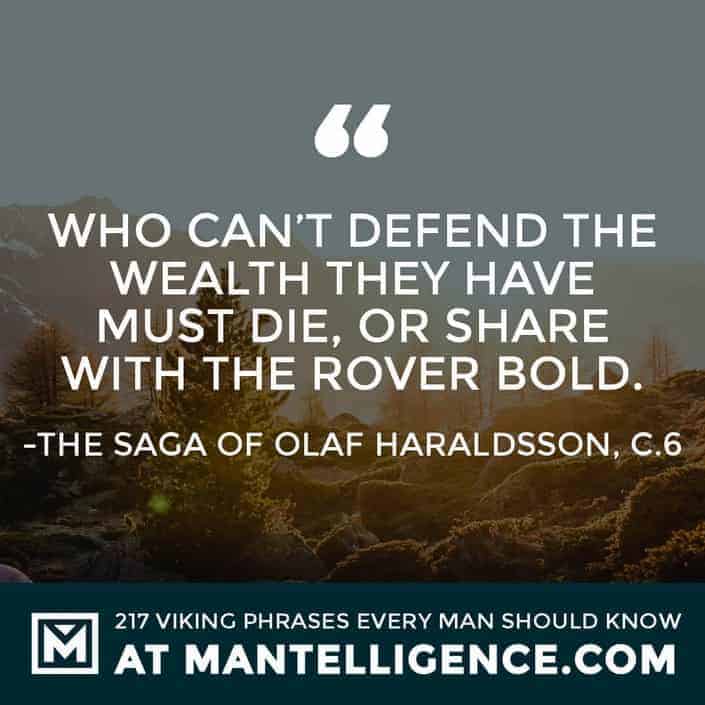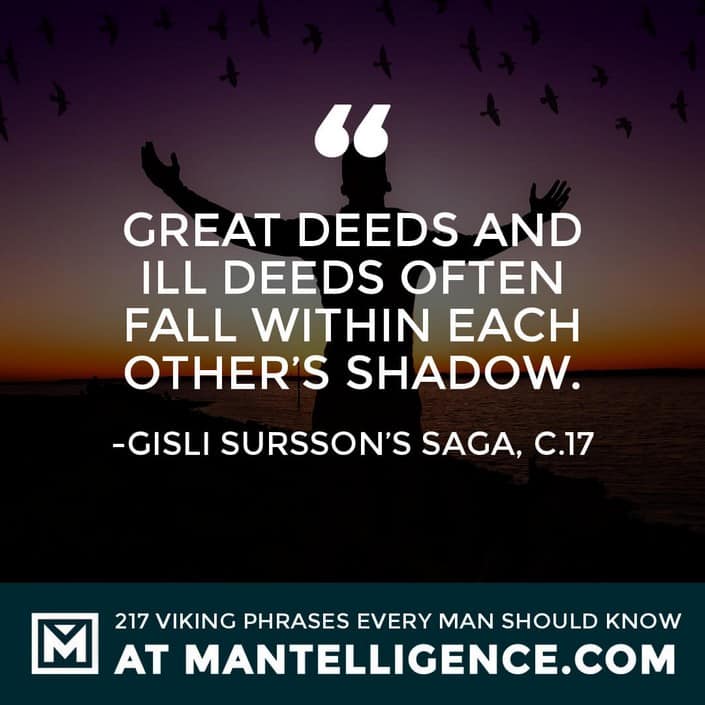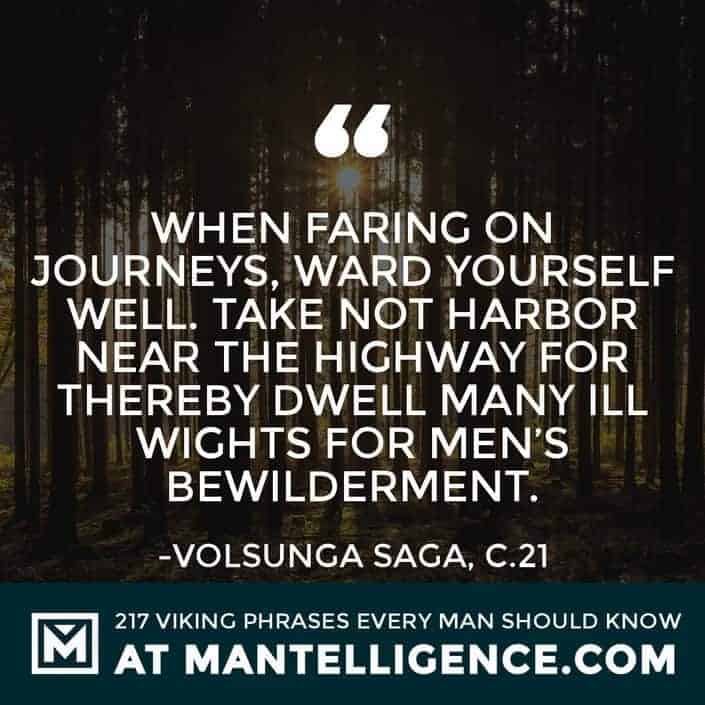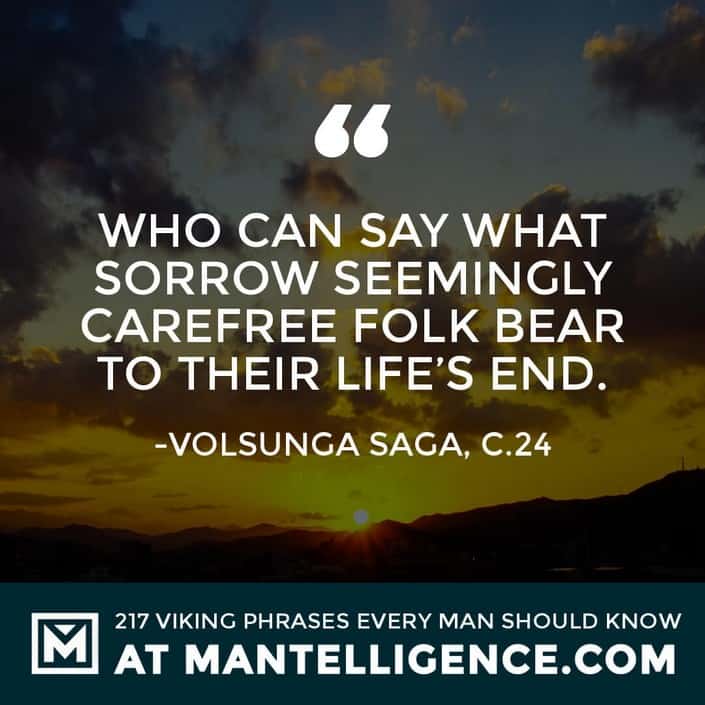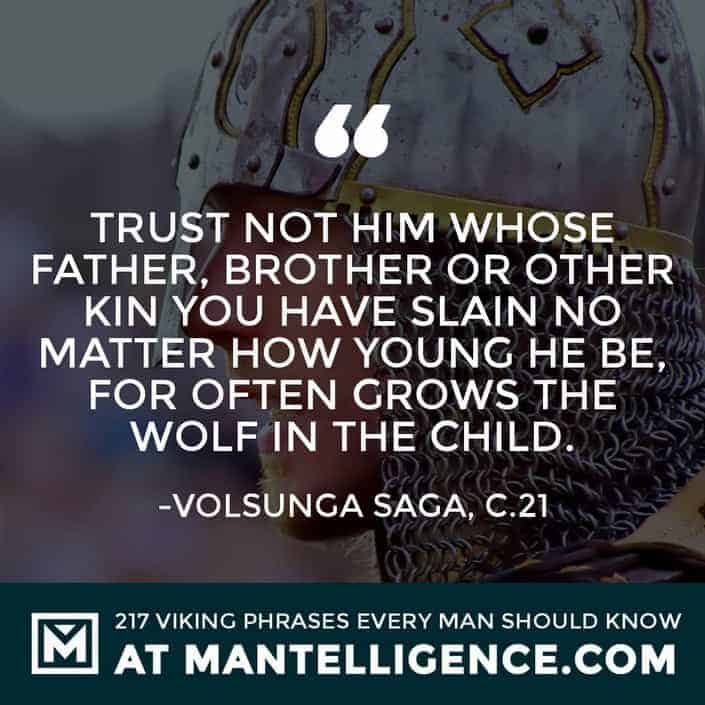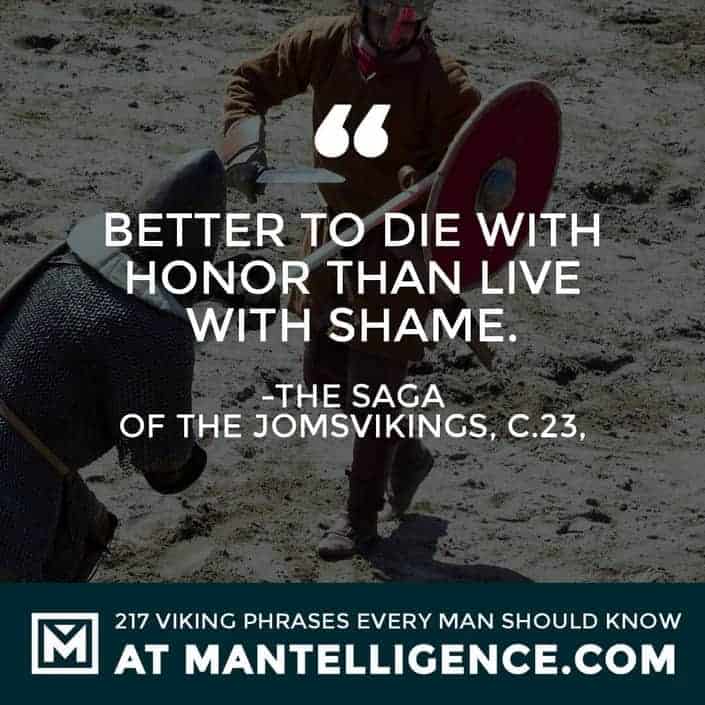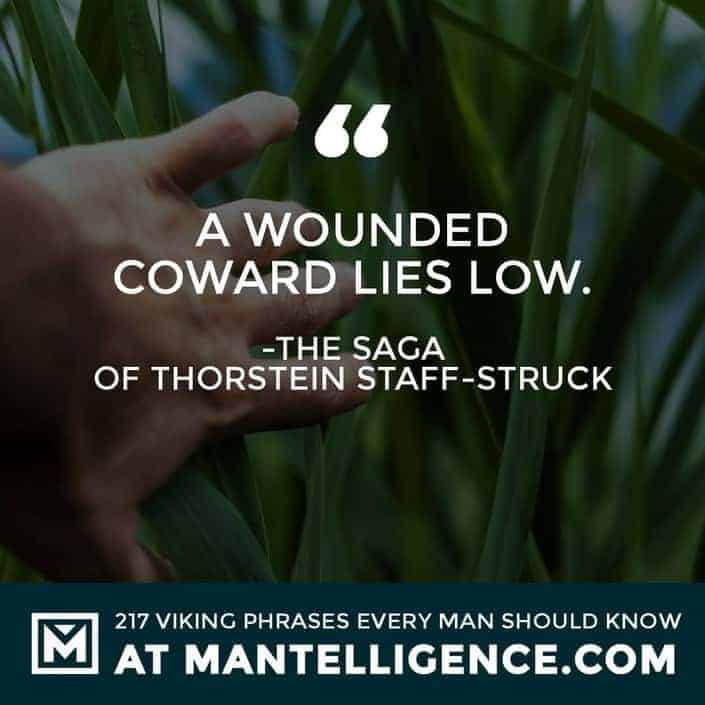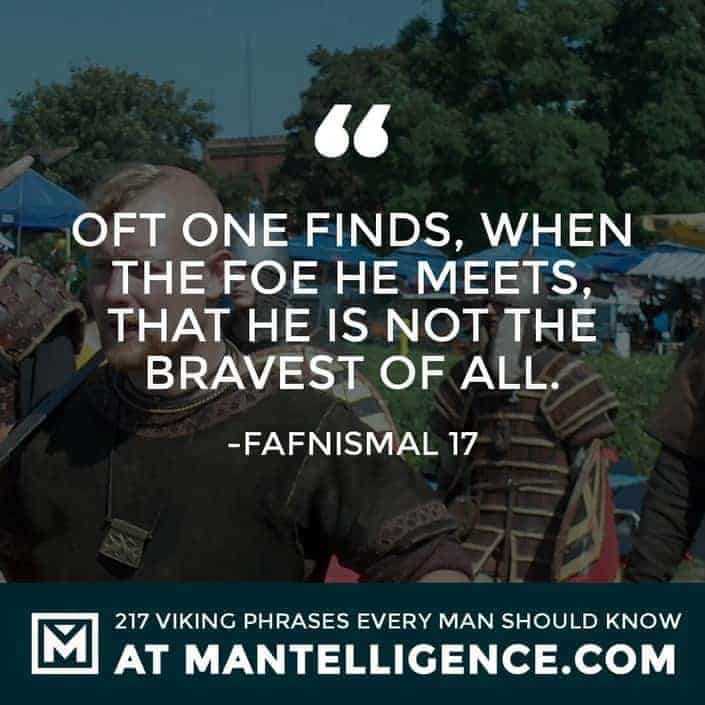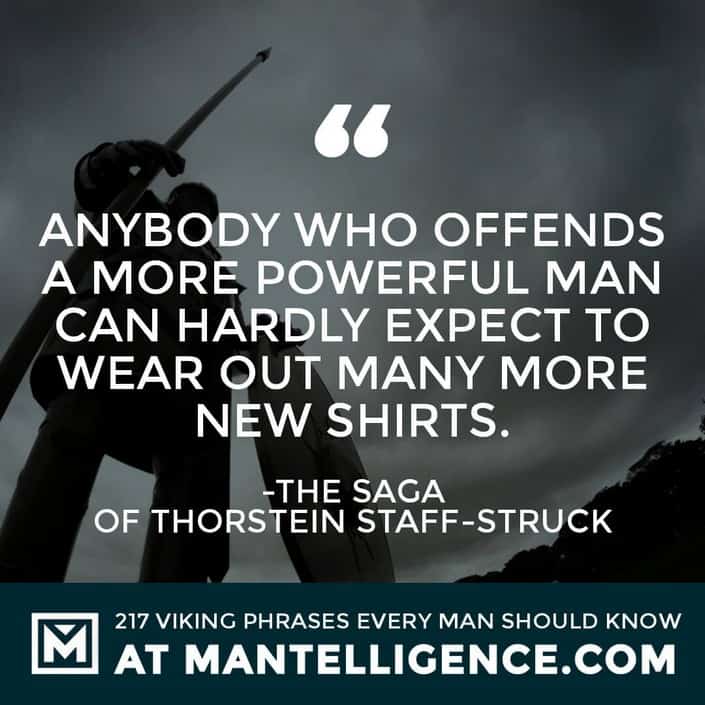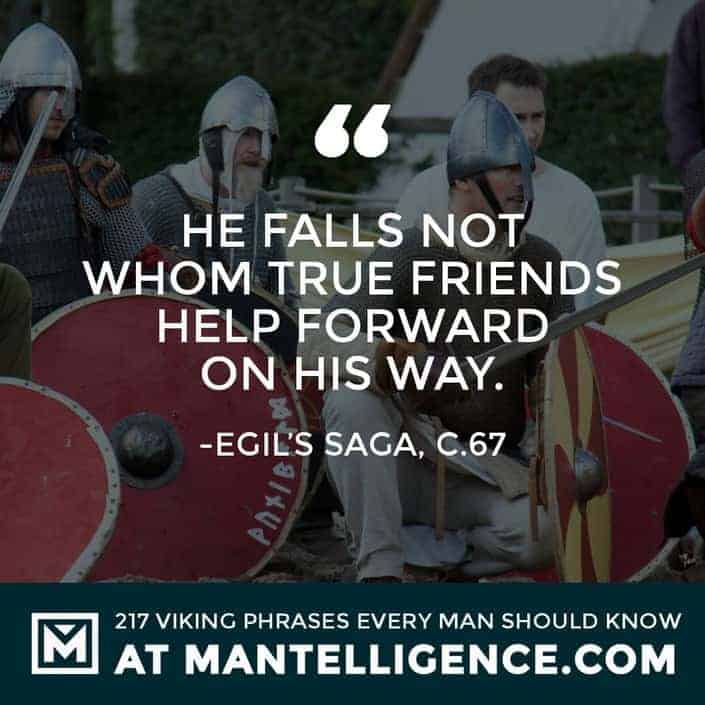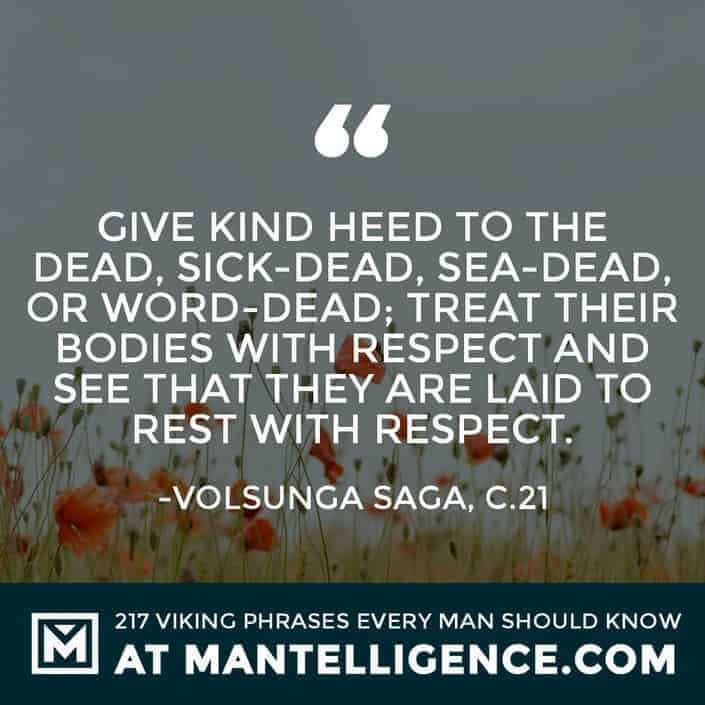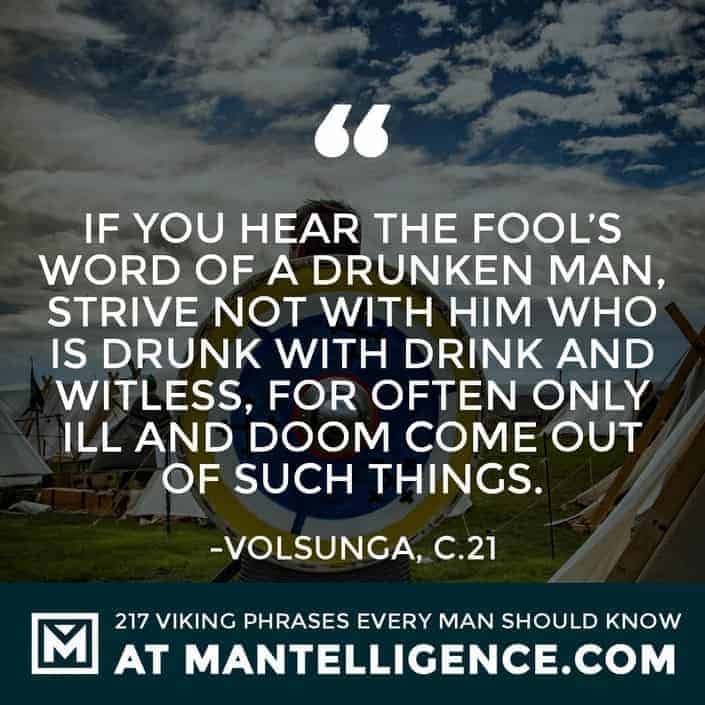 44. The brave man well shall fight and win, though dull his blade may be.
~Fafnismal 28
You can accomplish anything if you put your mind to it – even if you're not as well-equipped as others.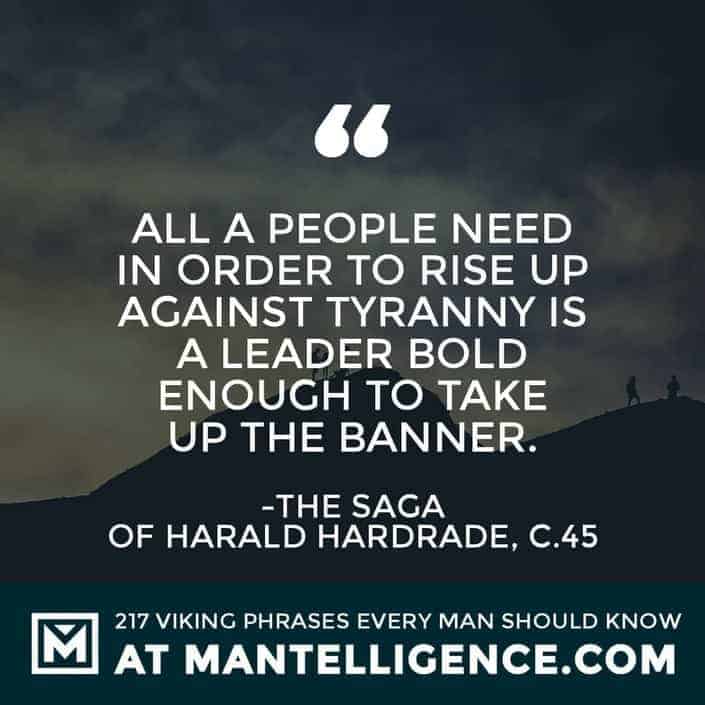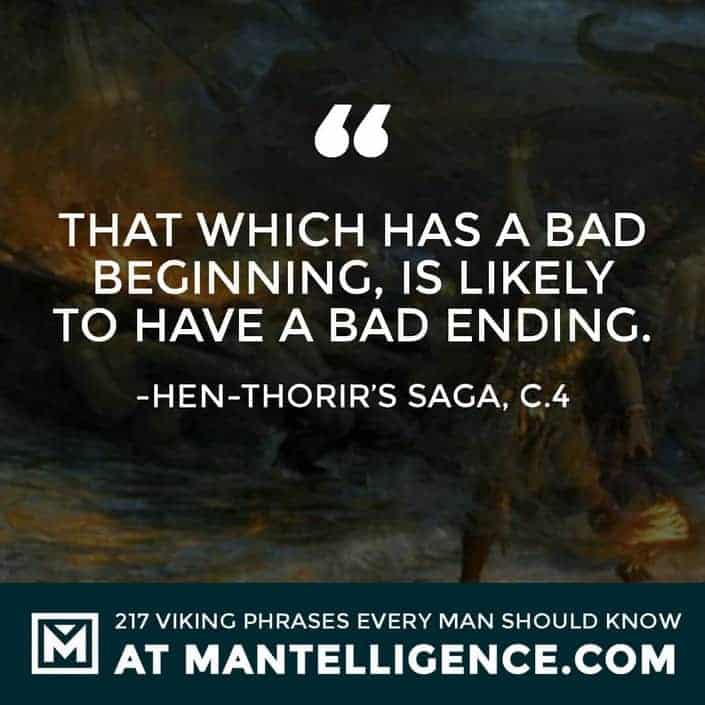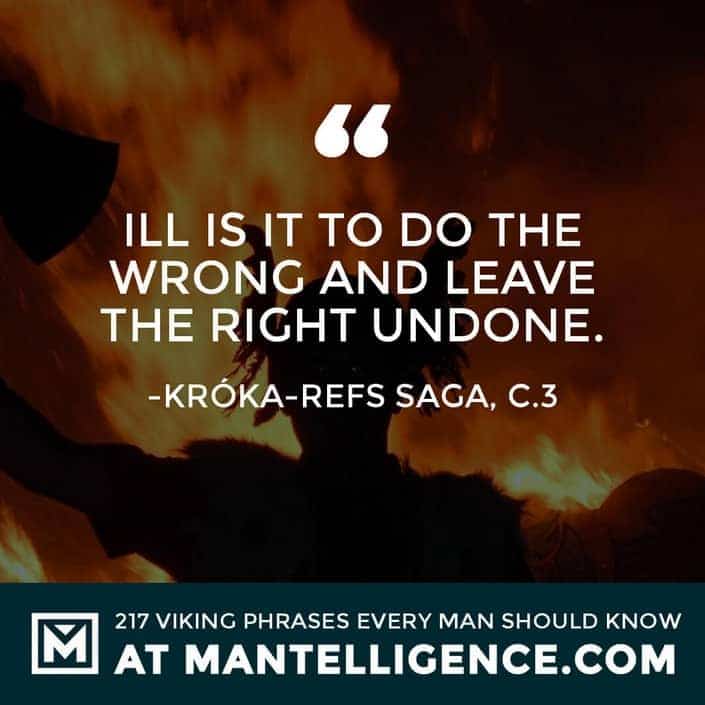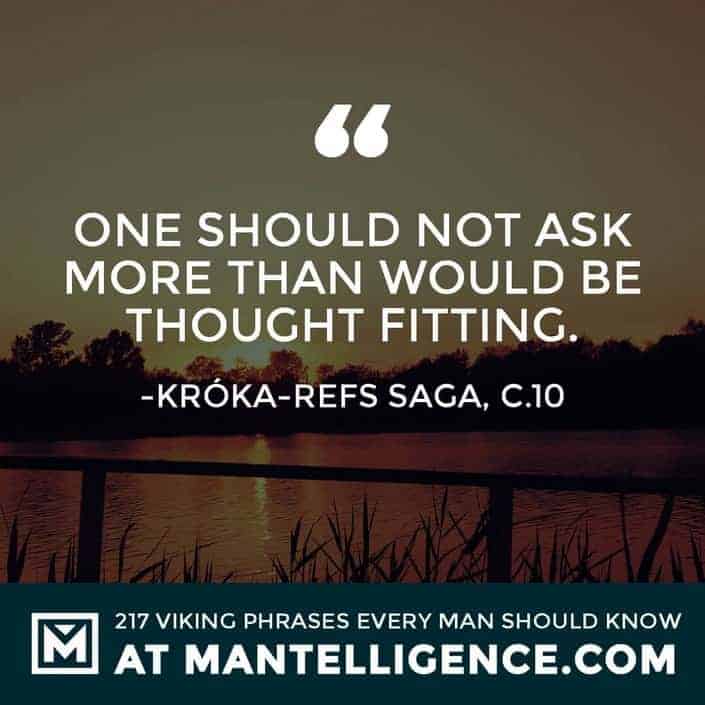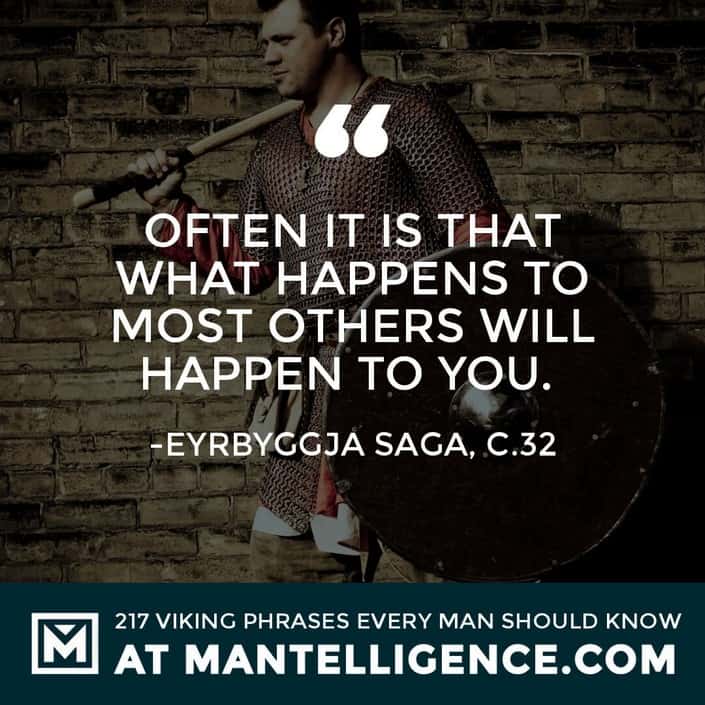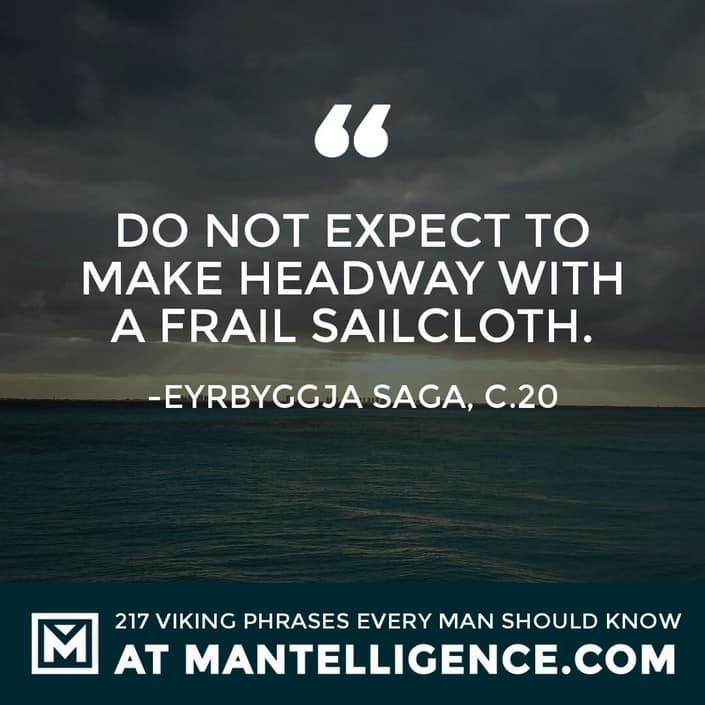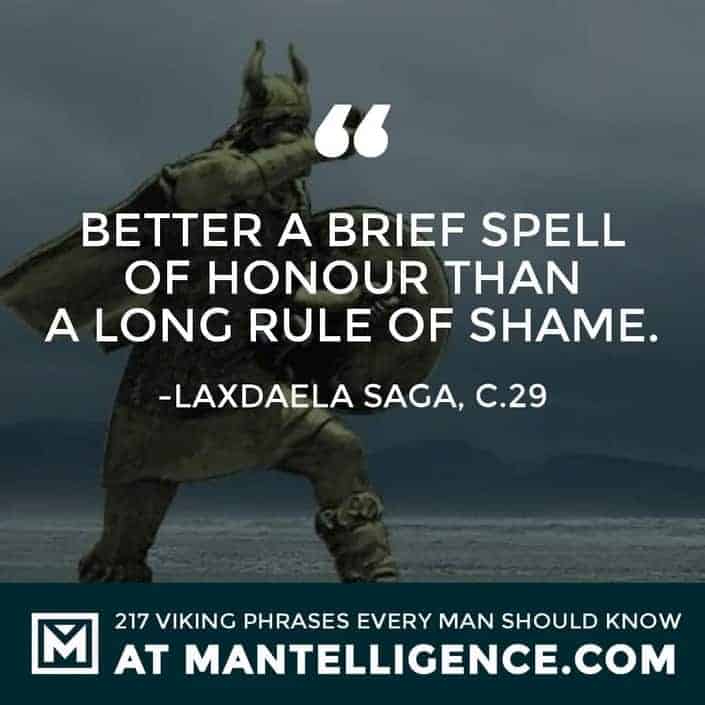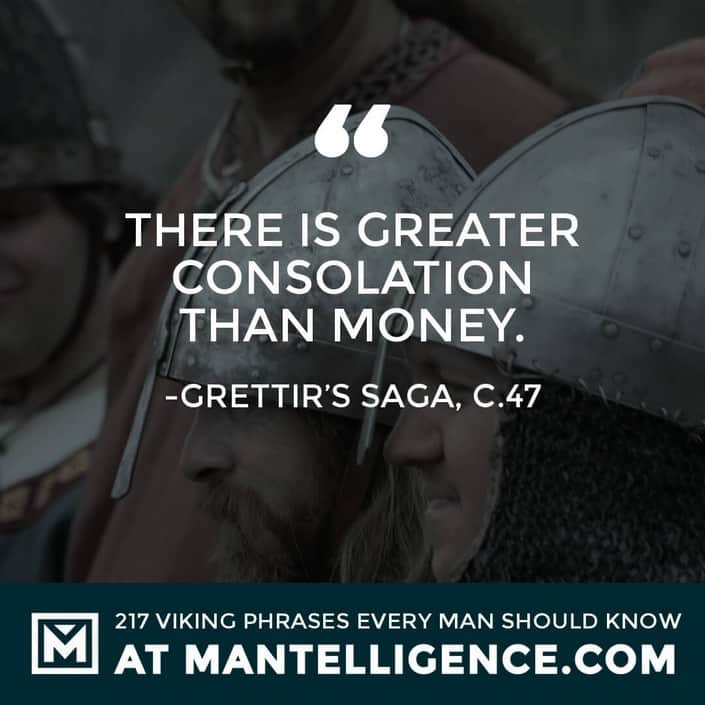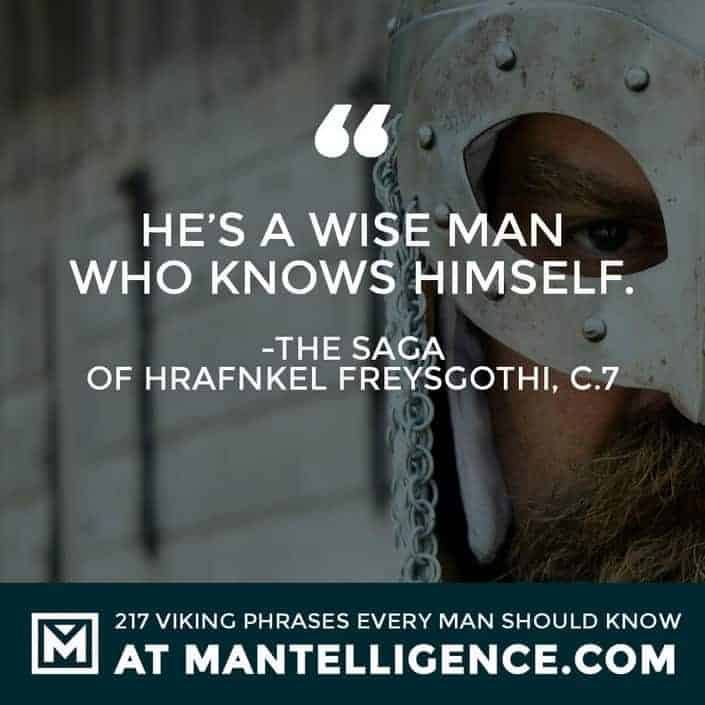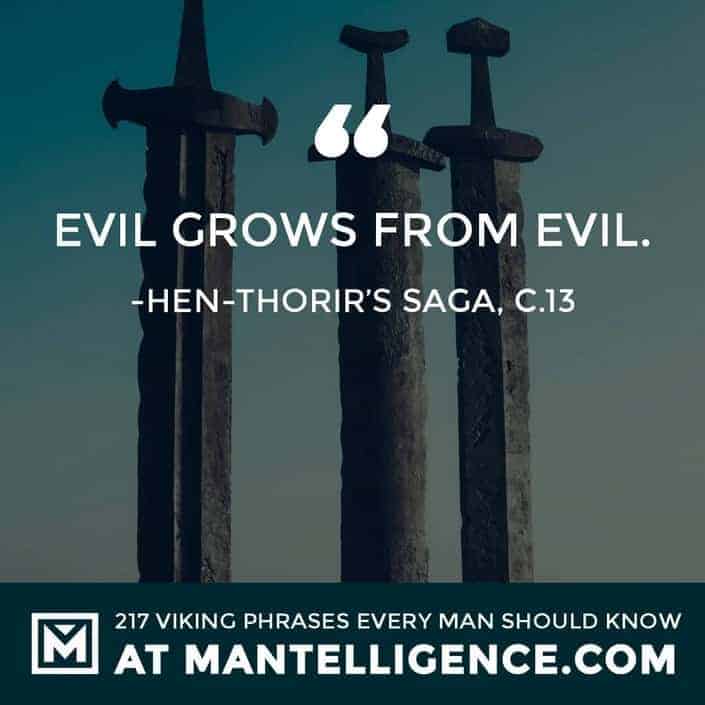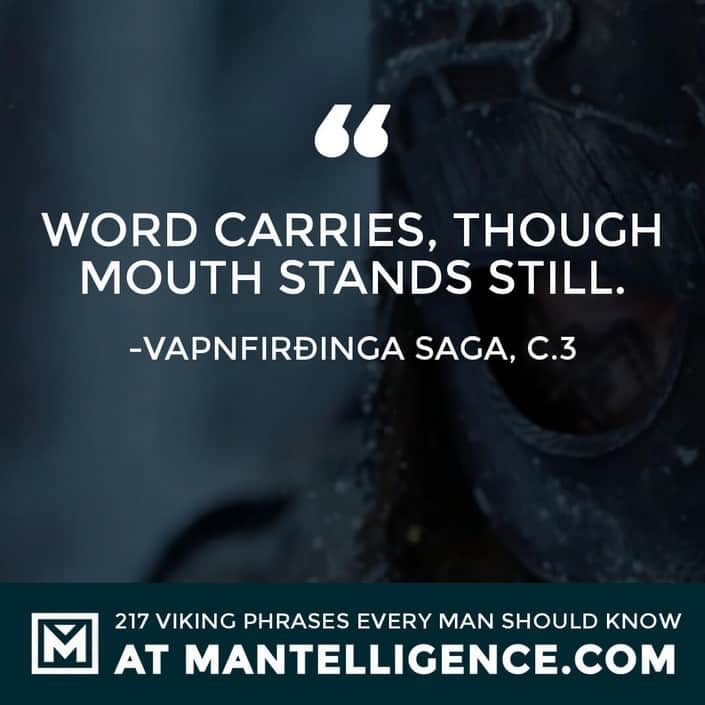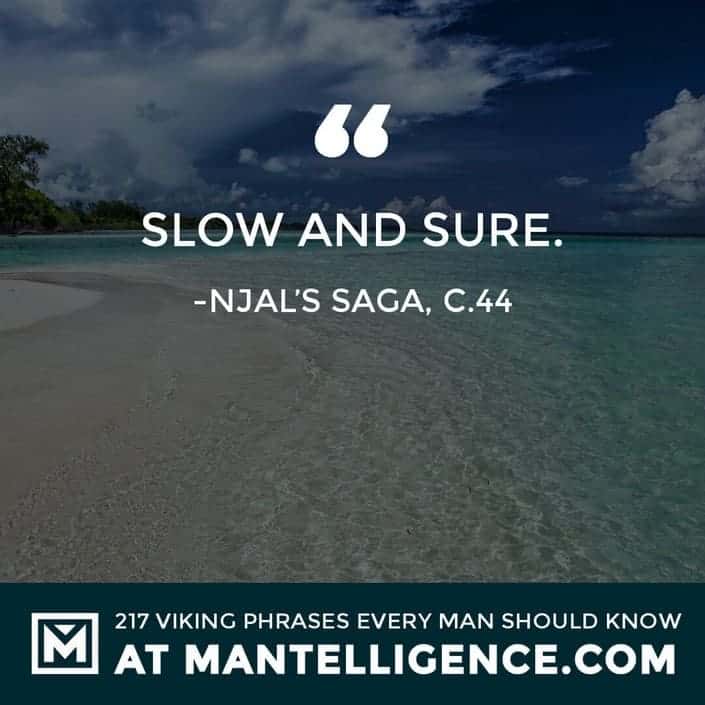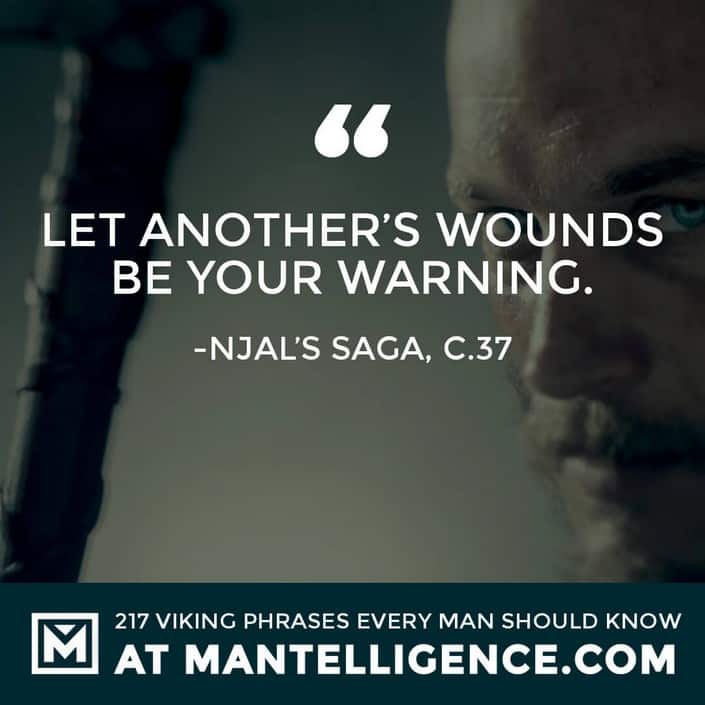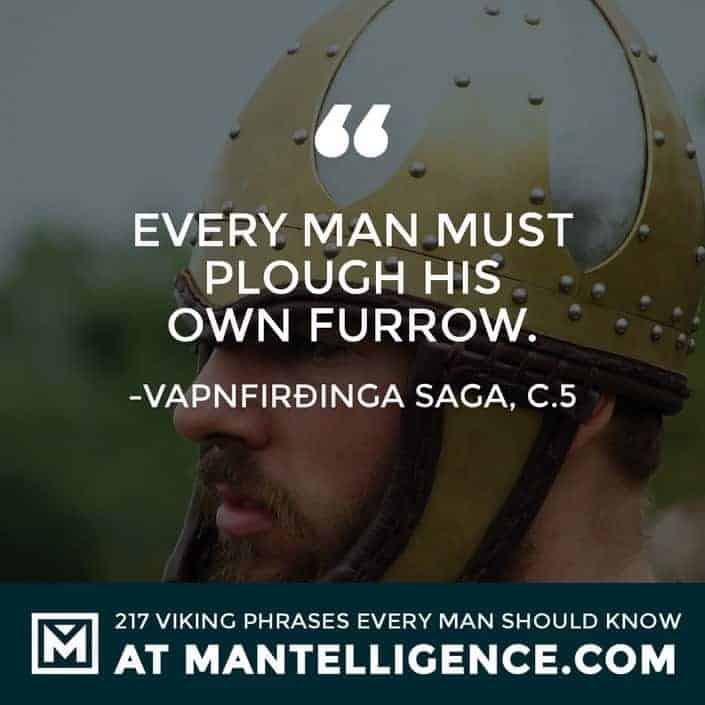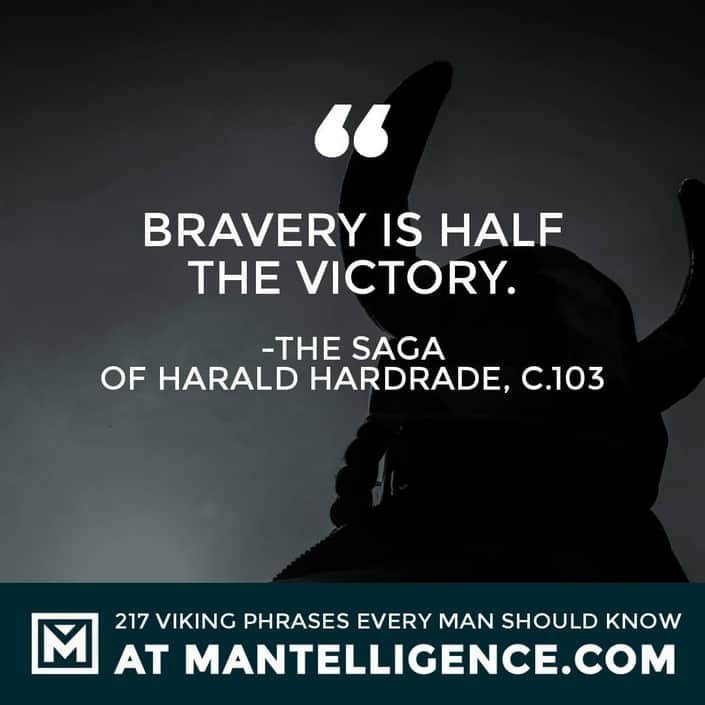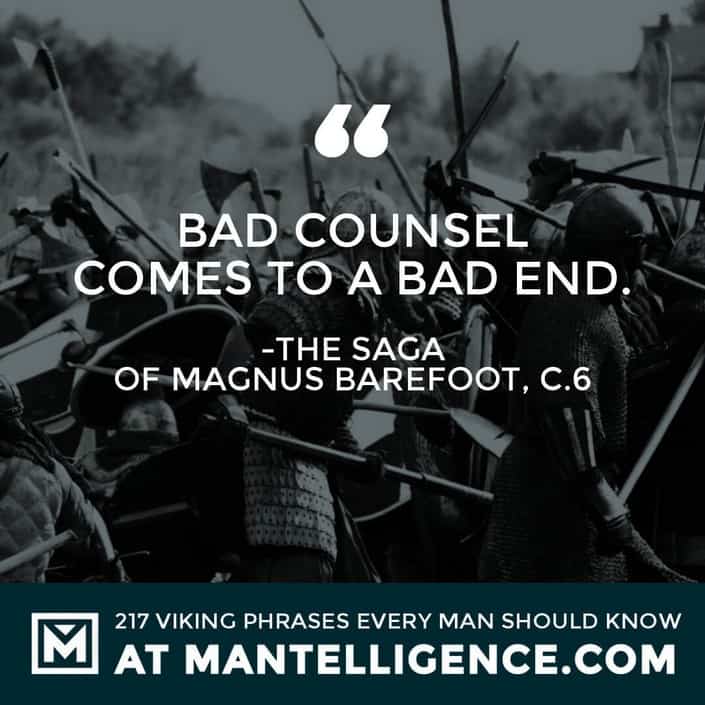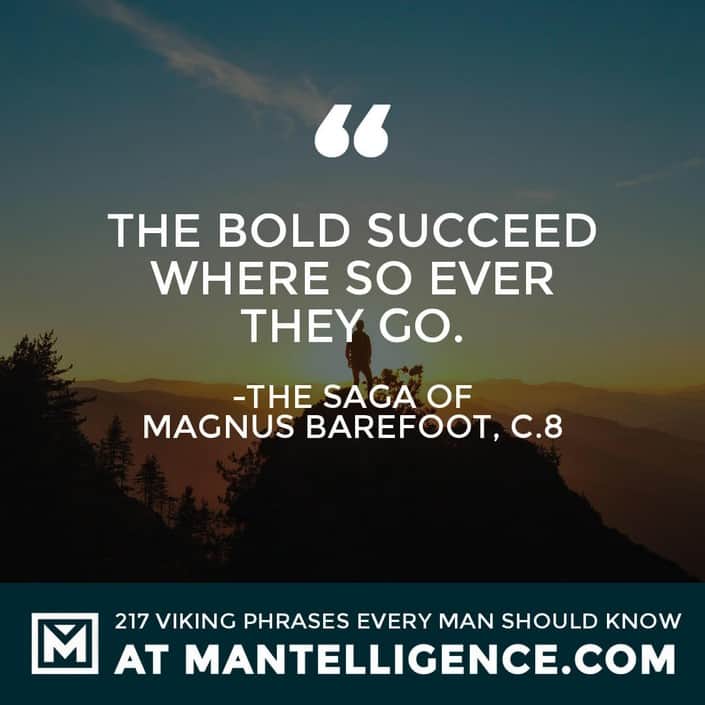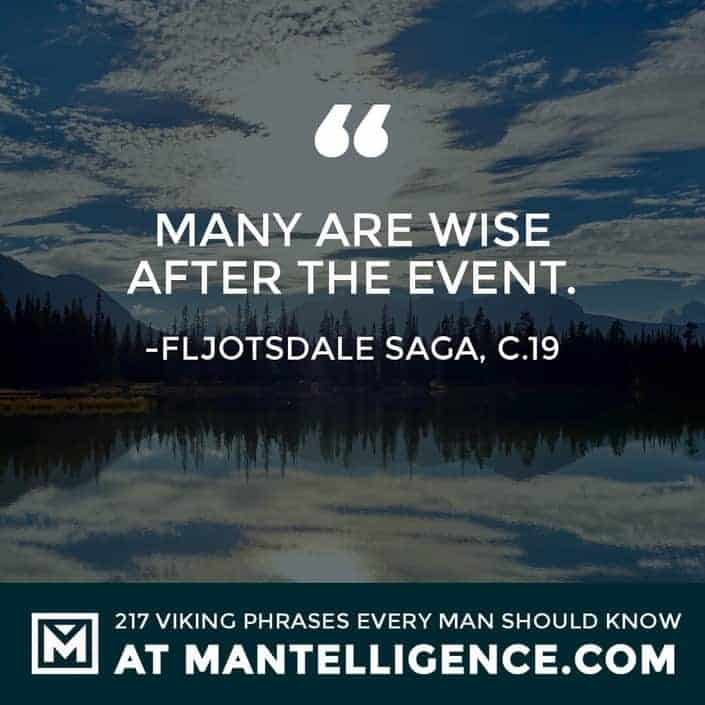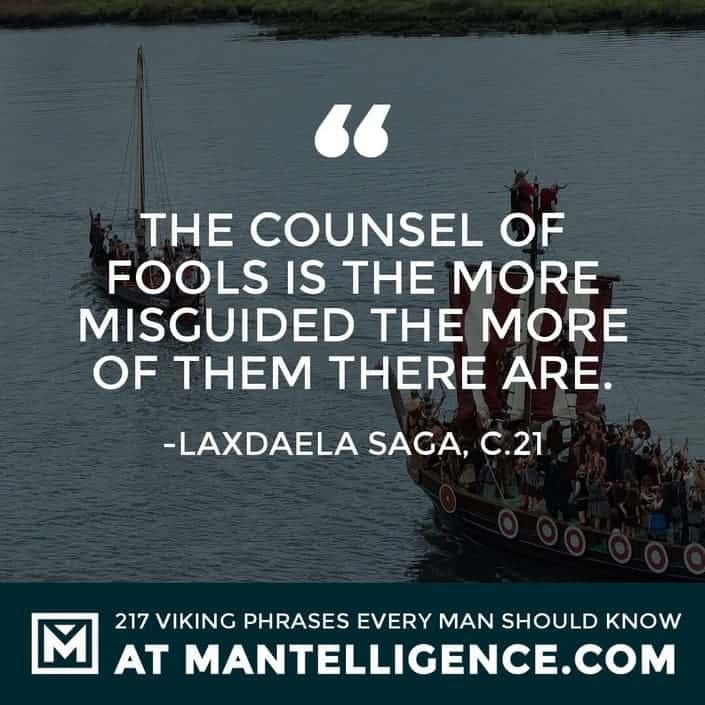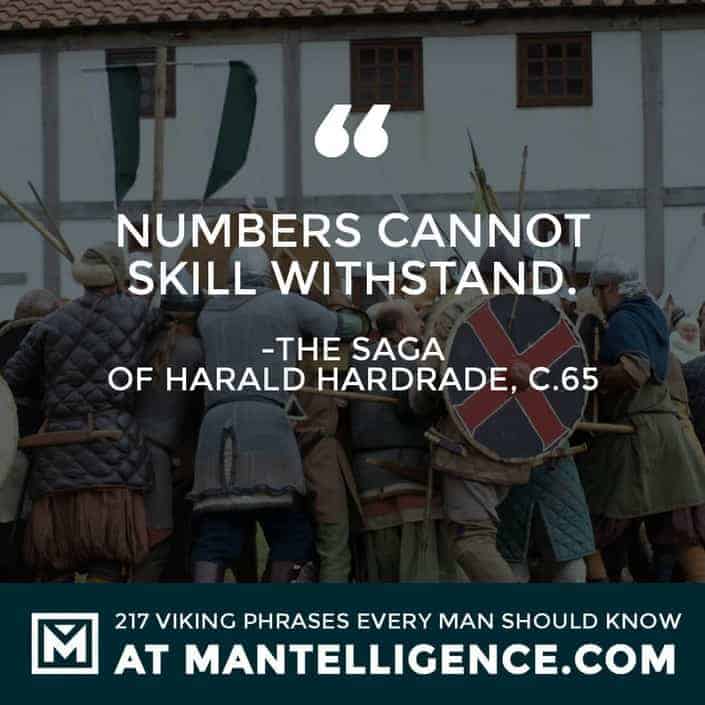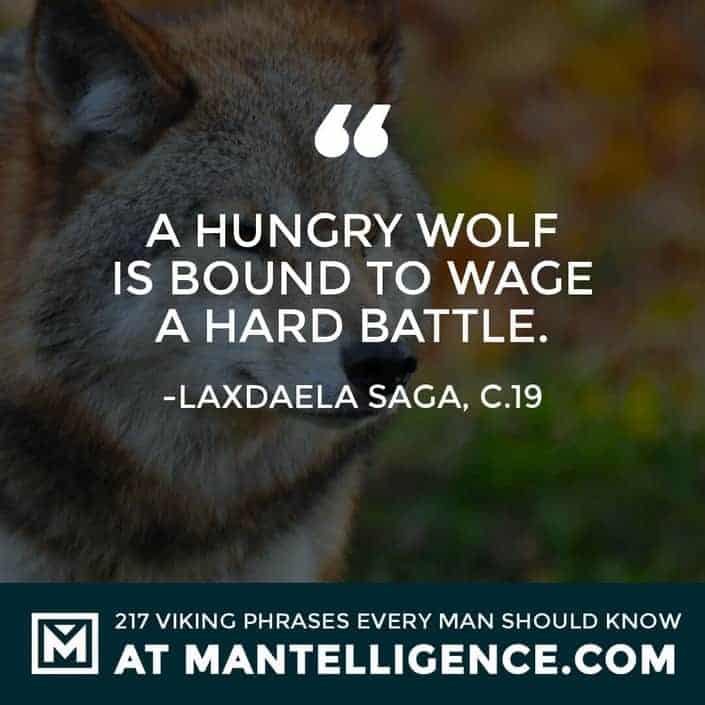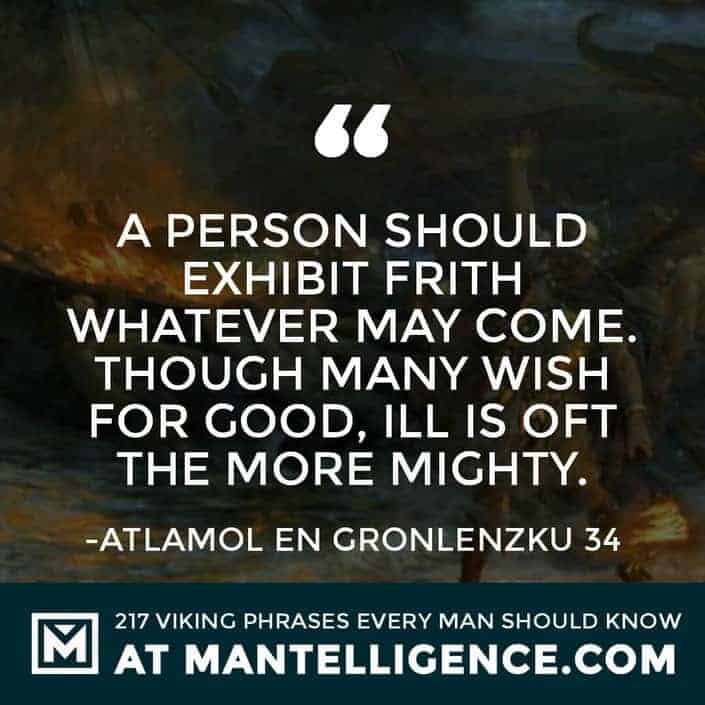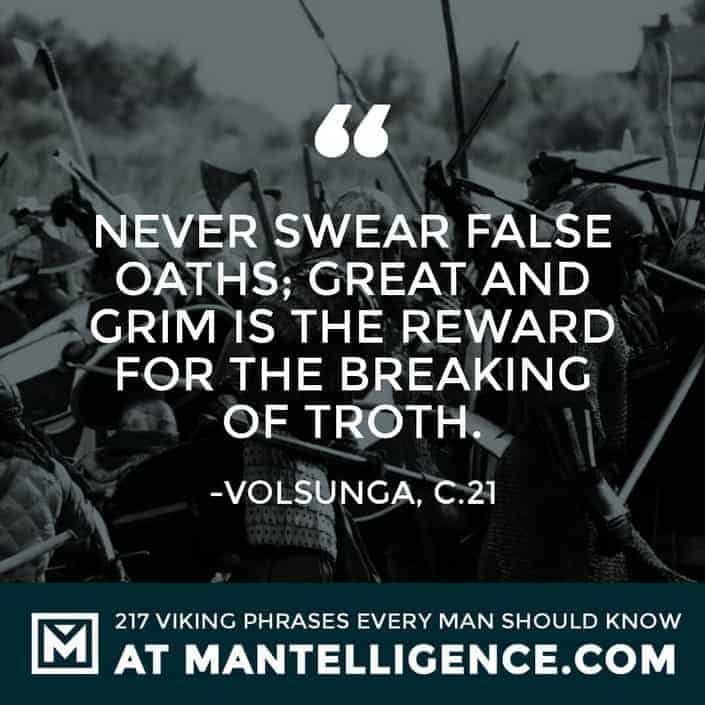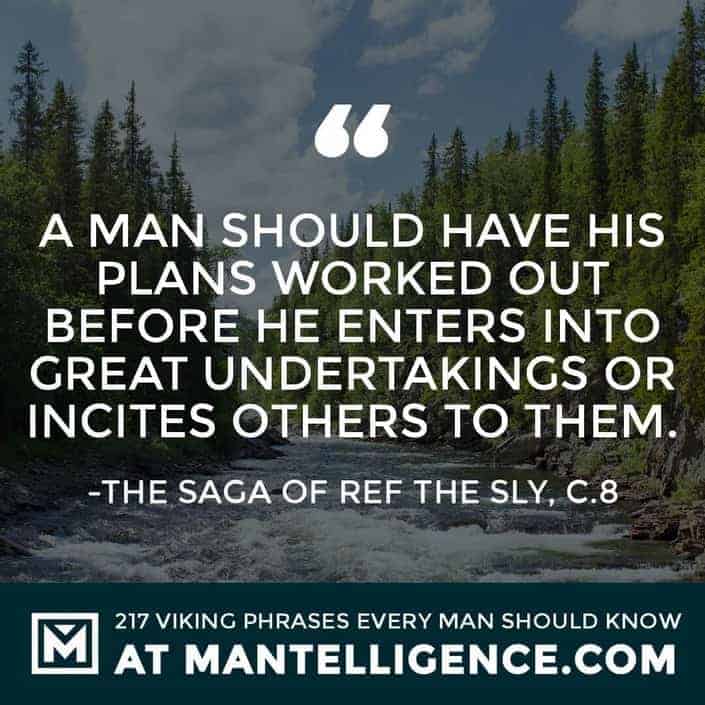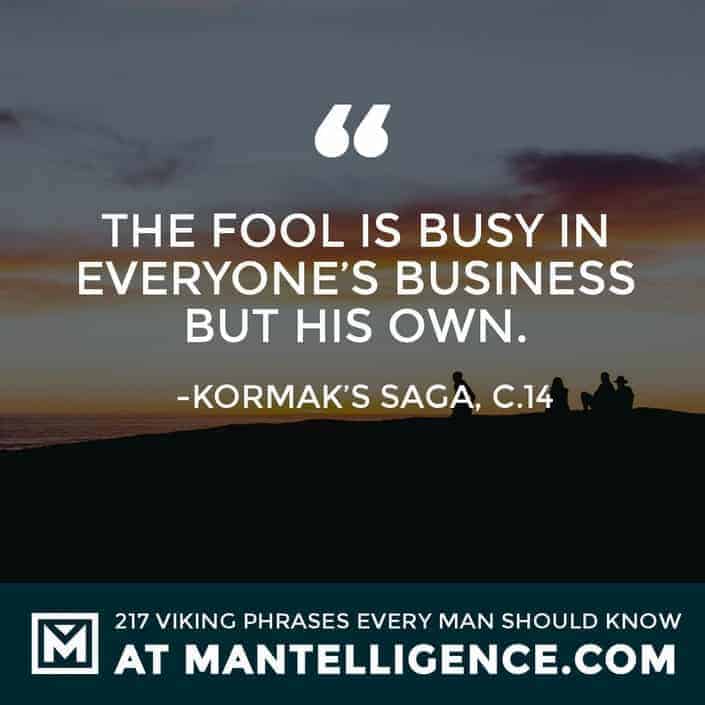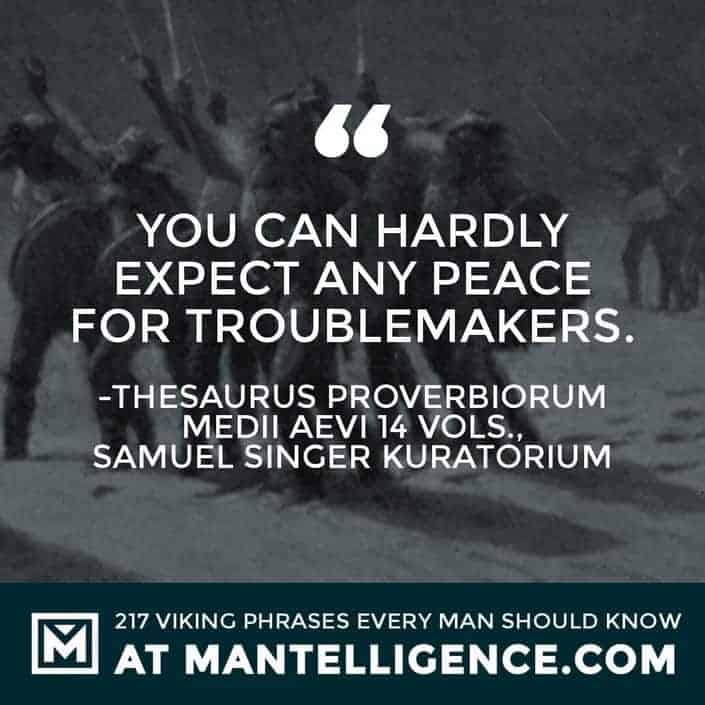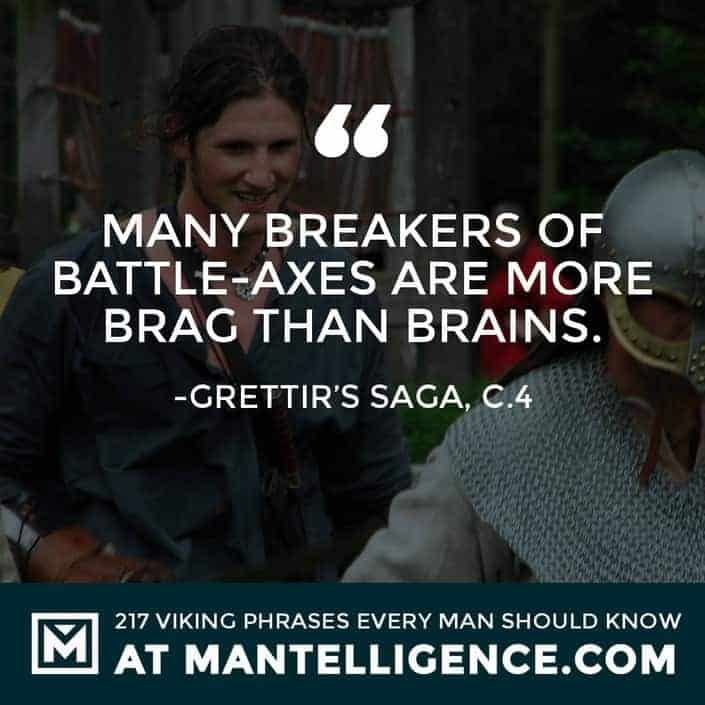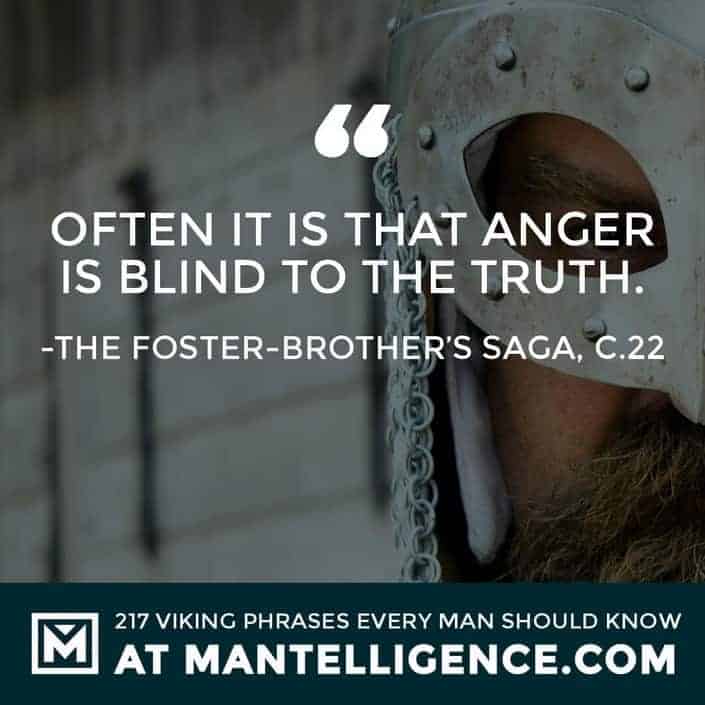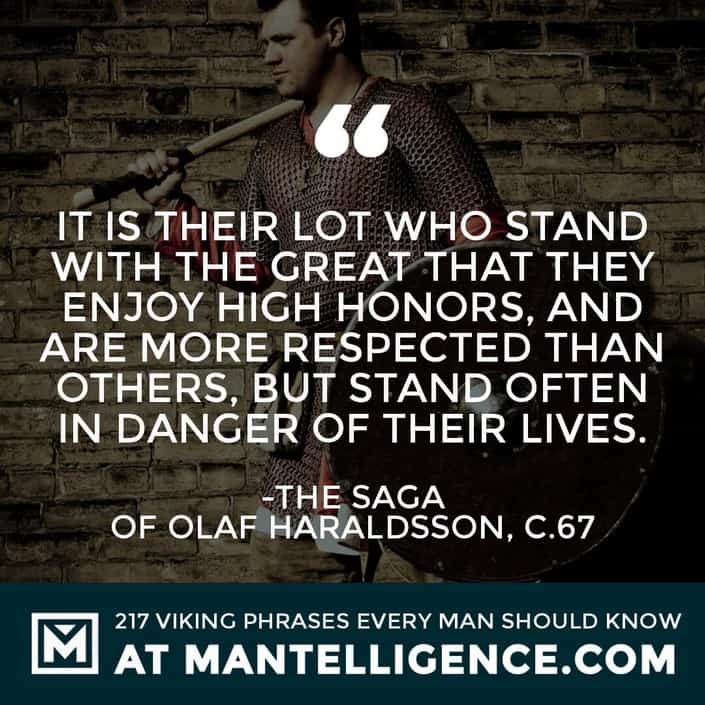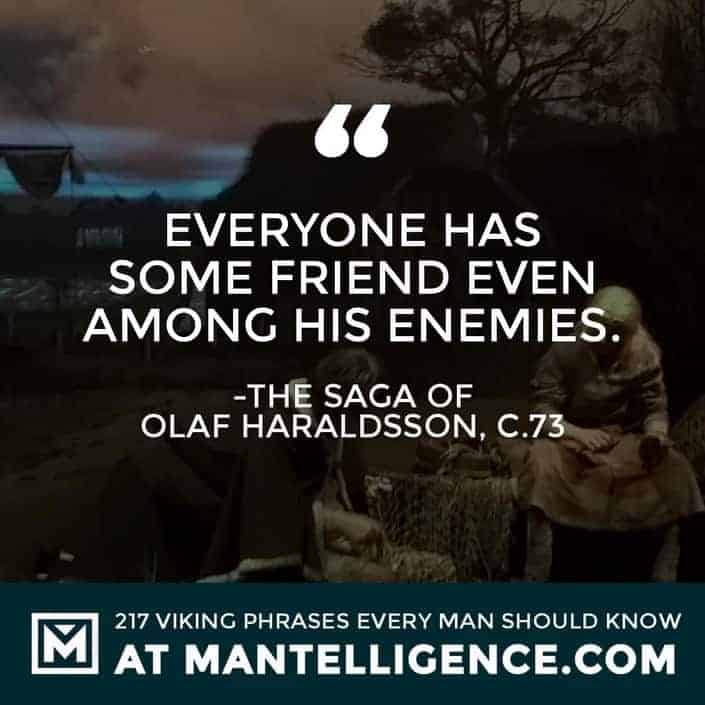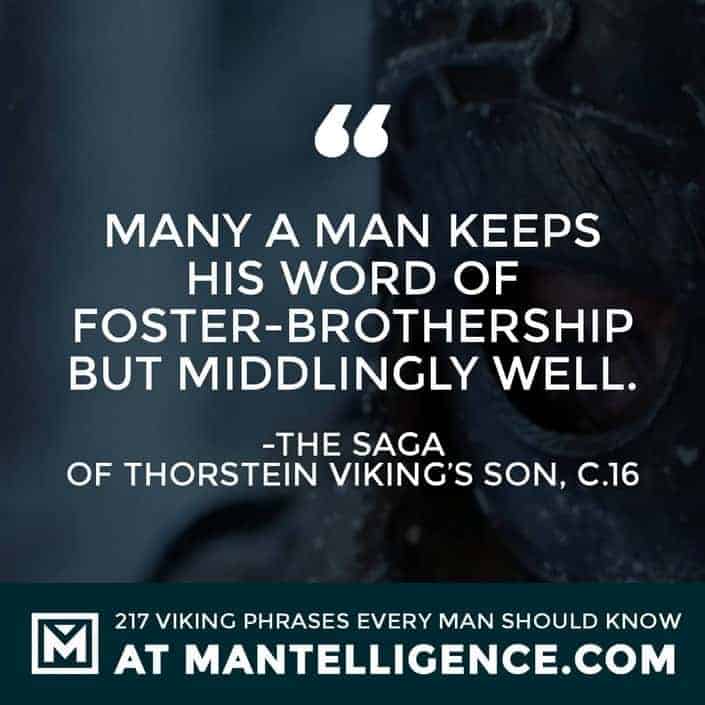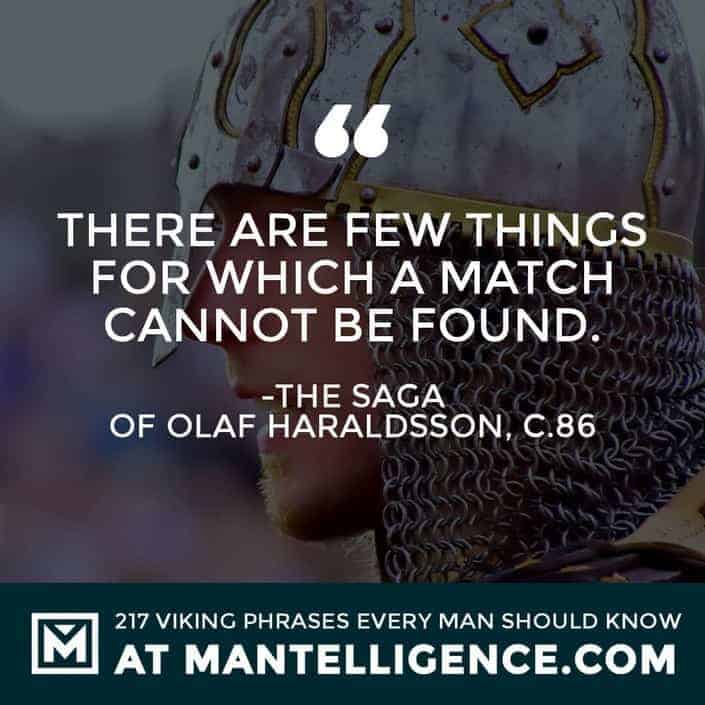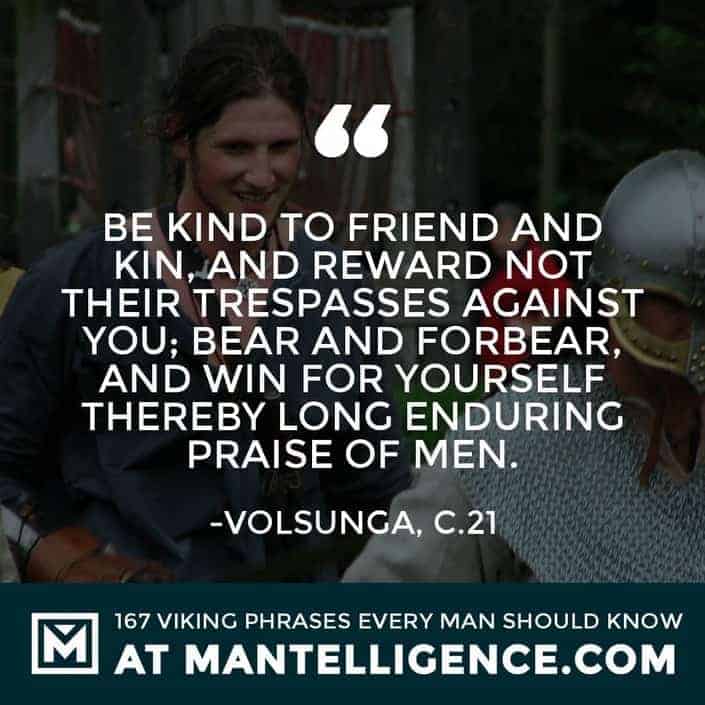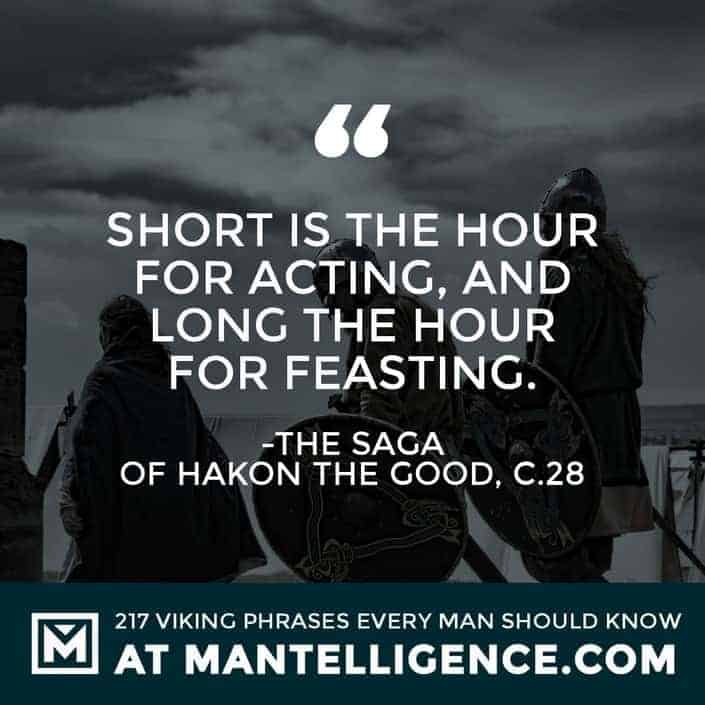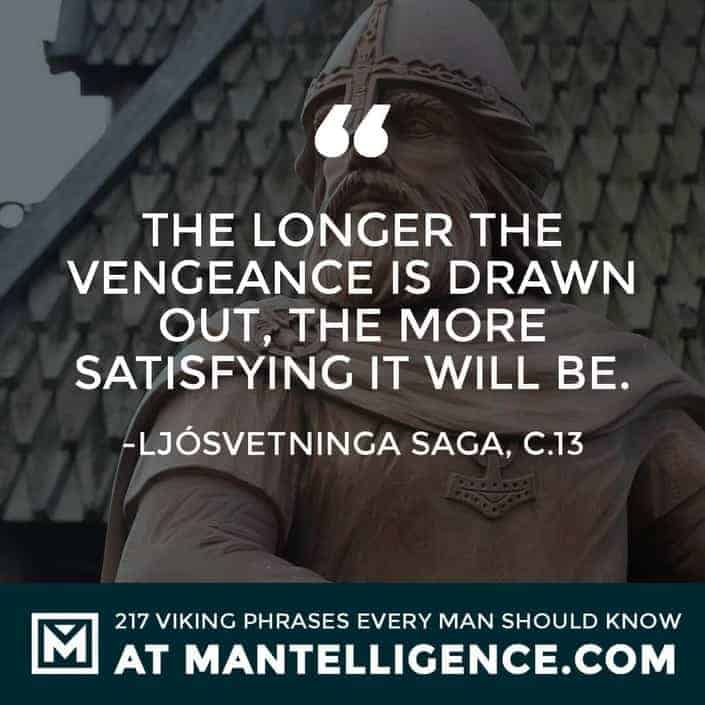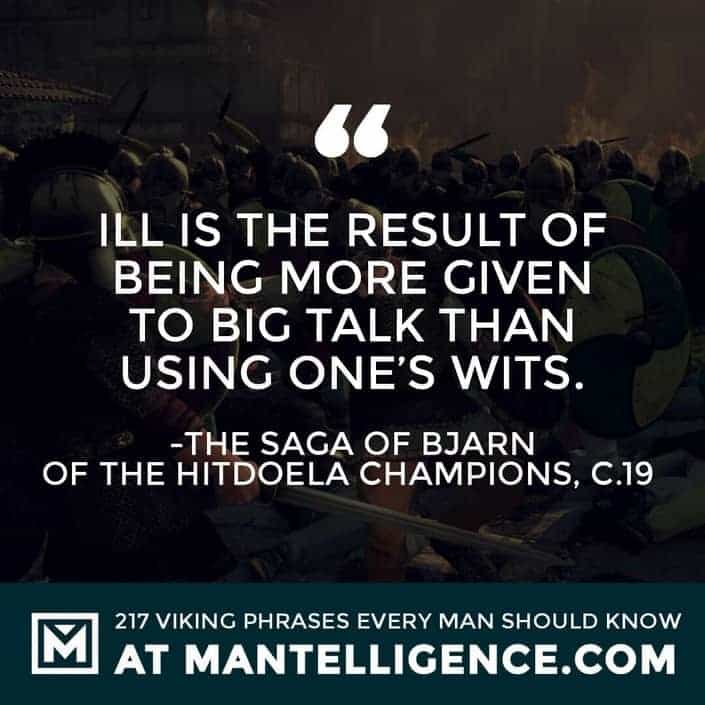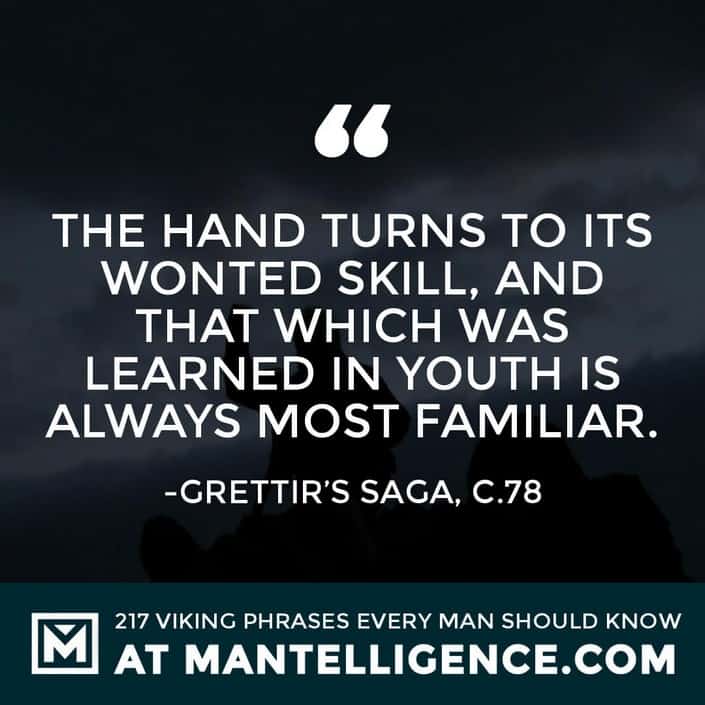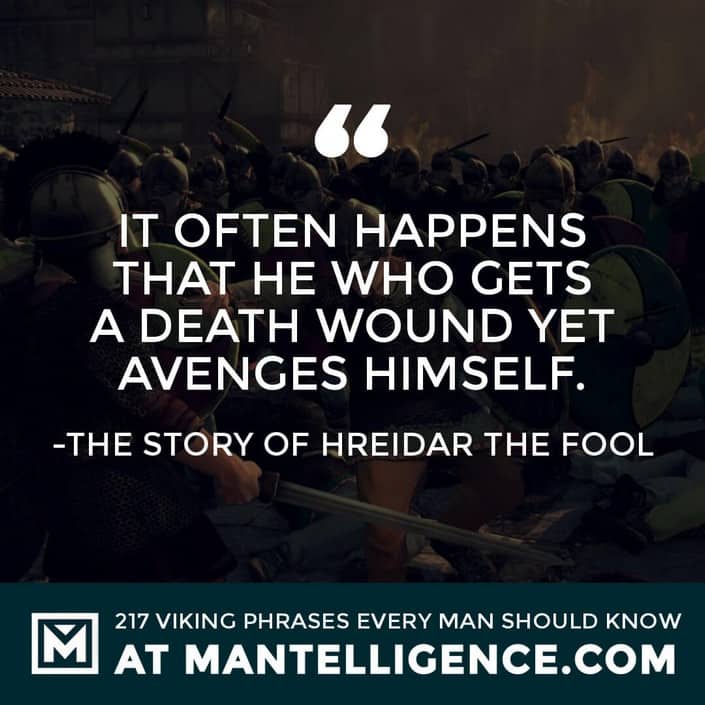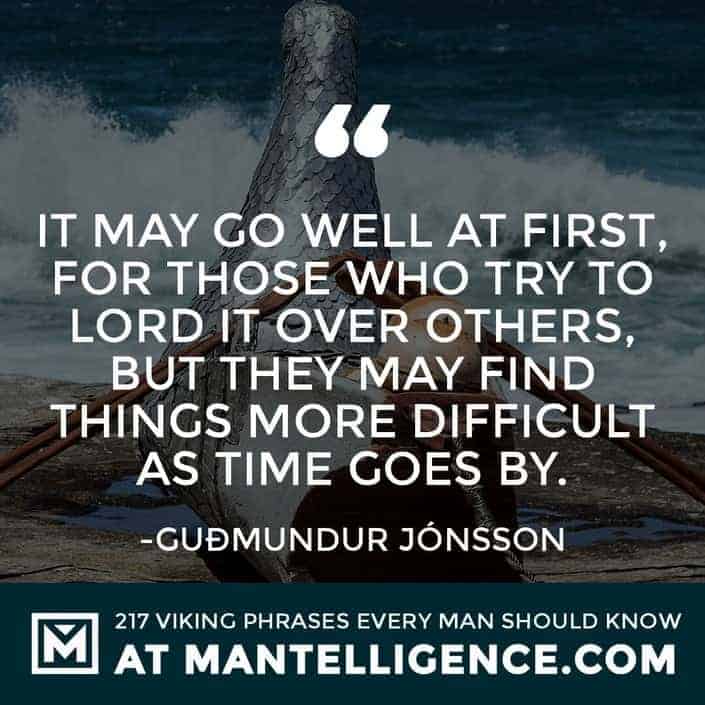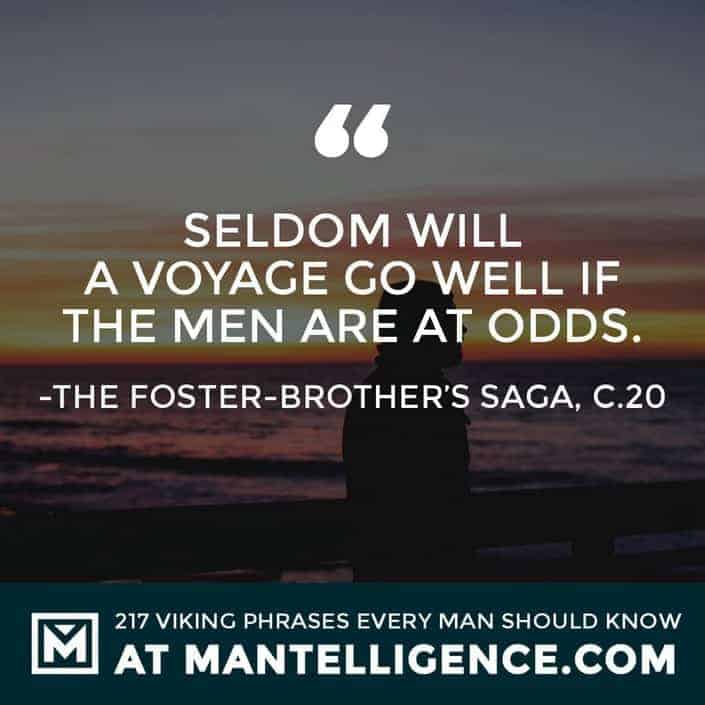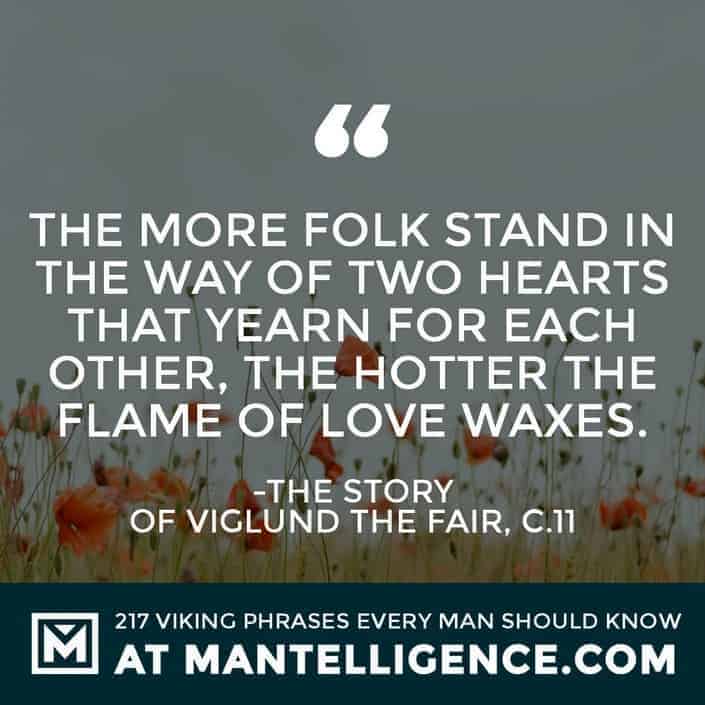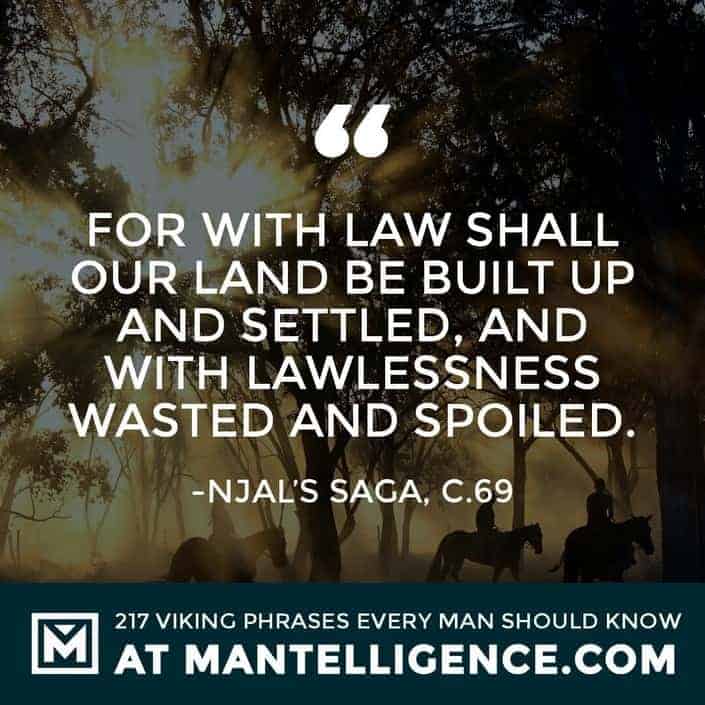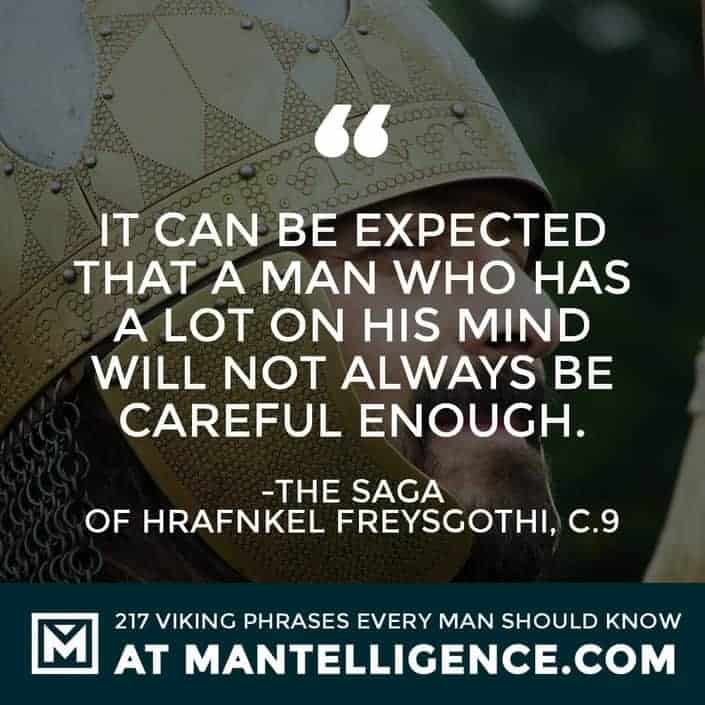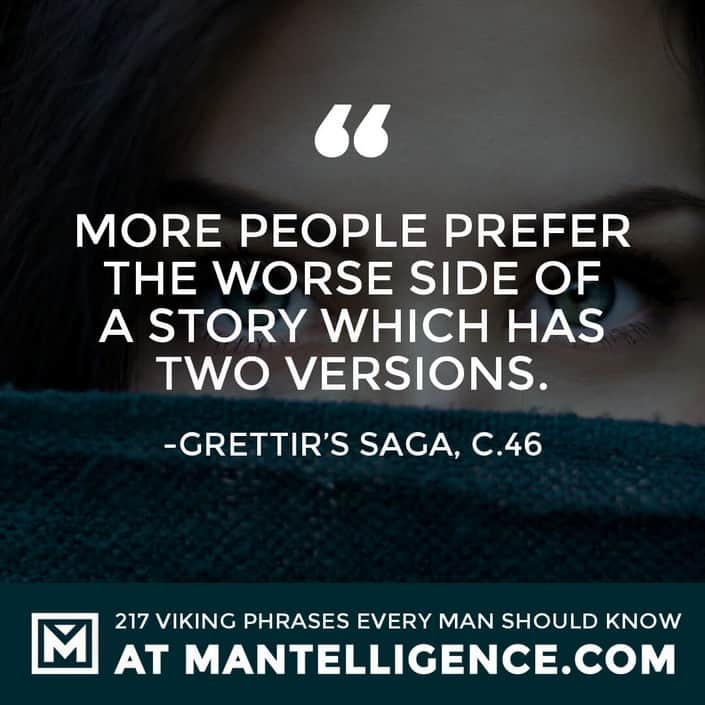 146 Best Viking Sayings and Proverbs
These Viking sayings and proverbs are just like the Viking quotes above… but are more short and sweet.
Here are the 146 best viking sayings and proverbs: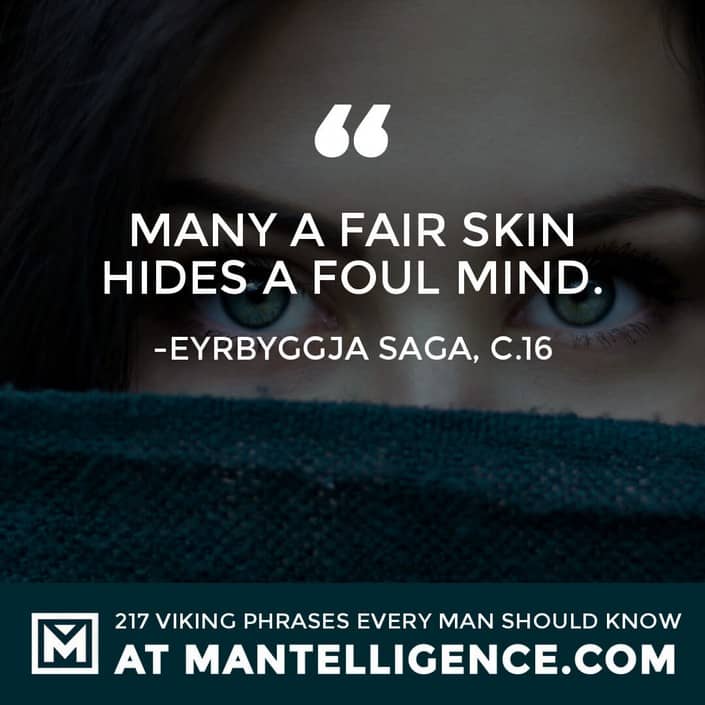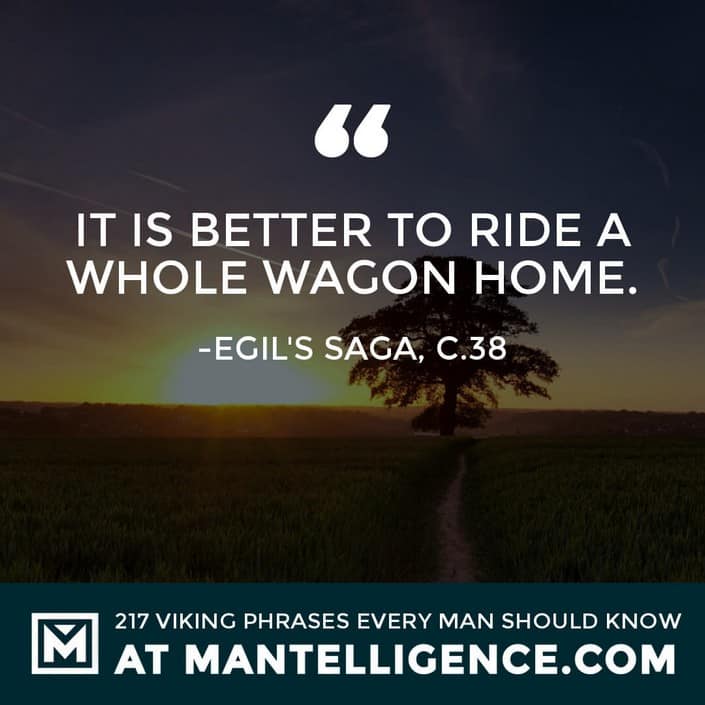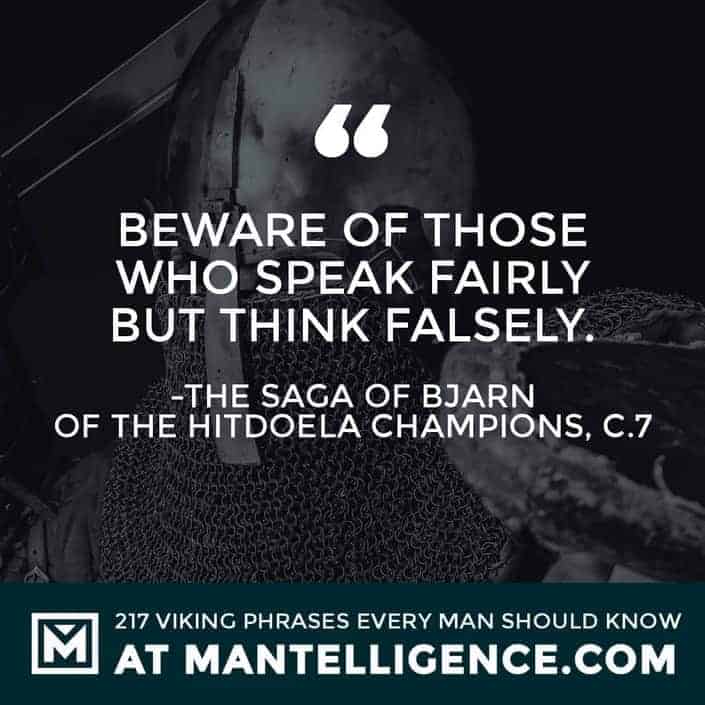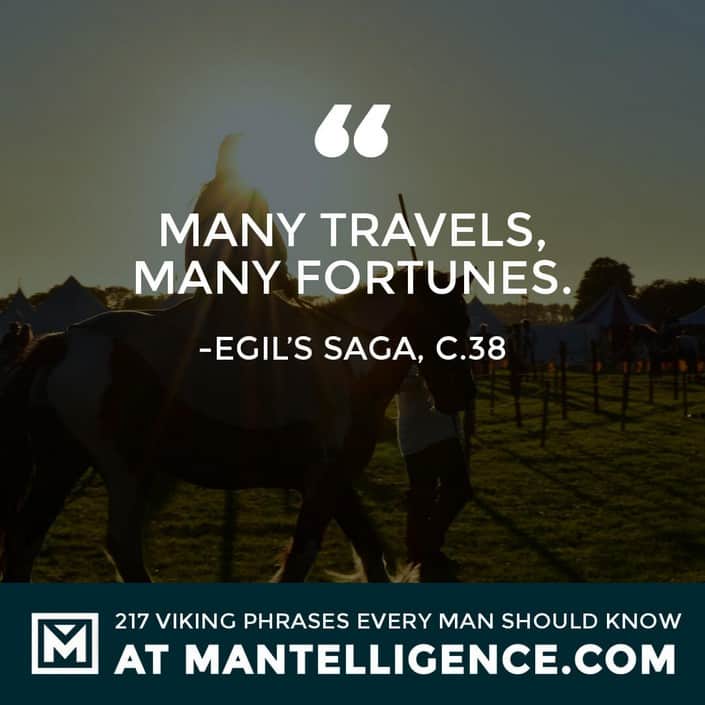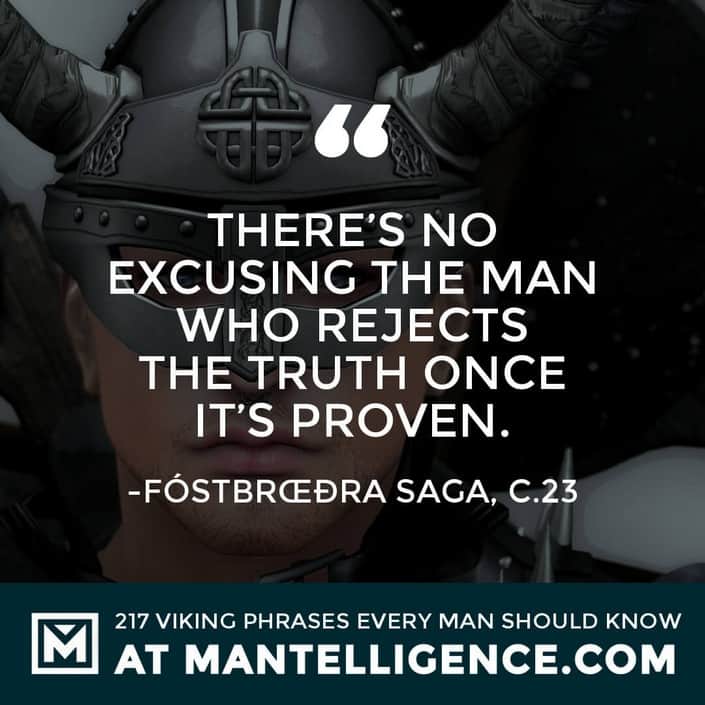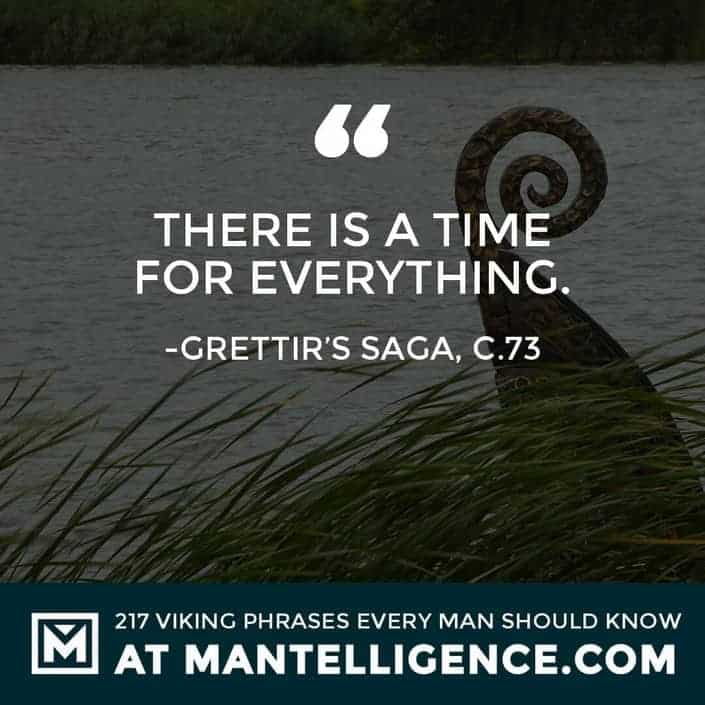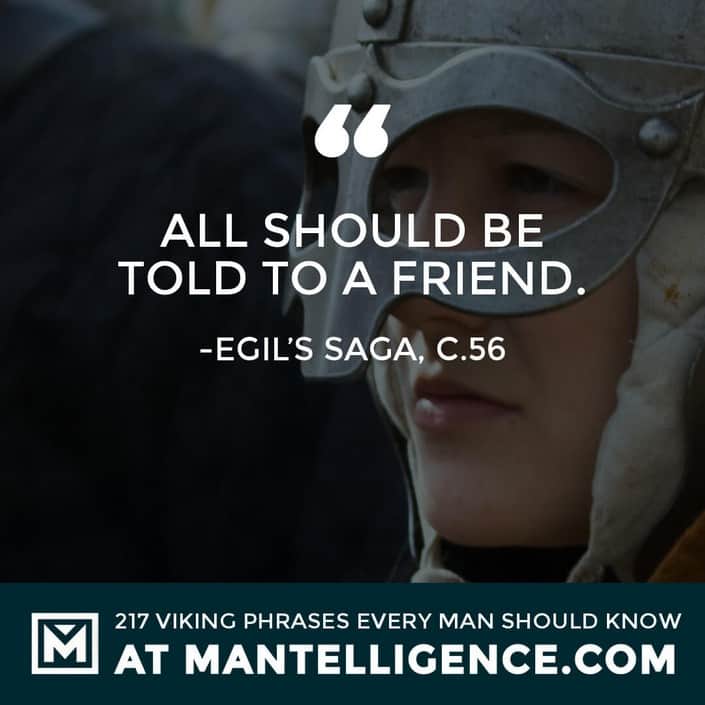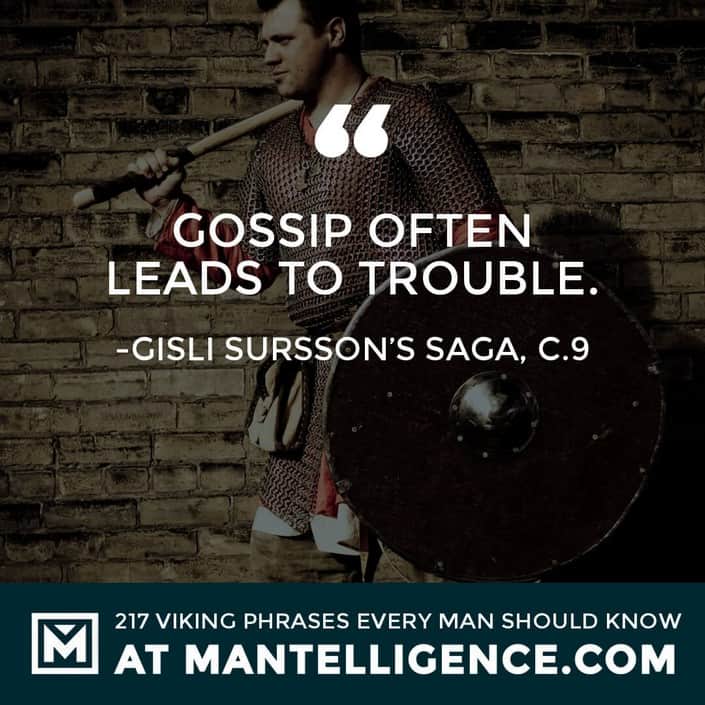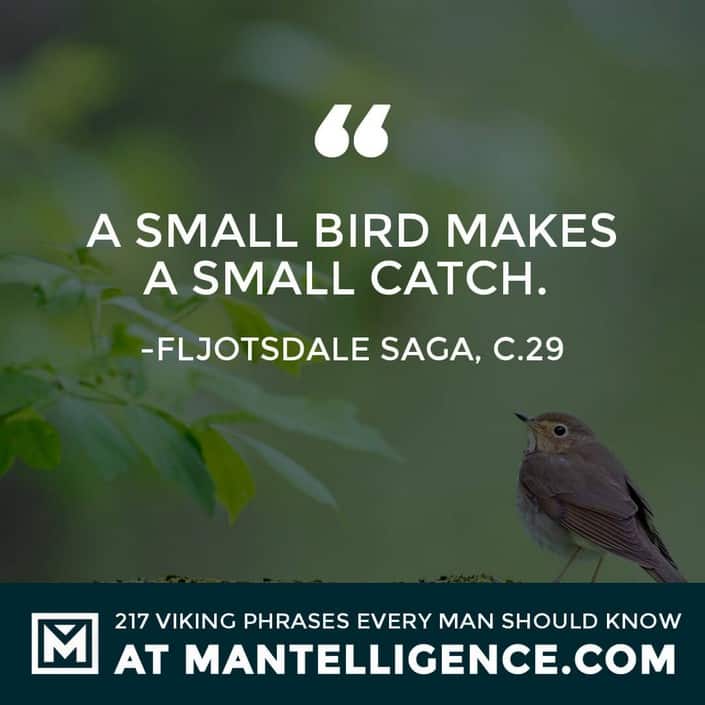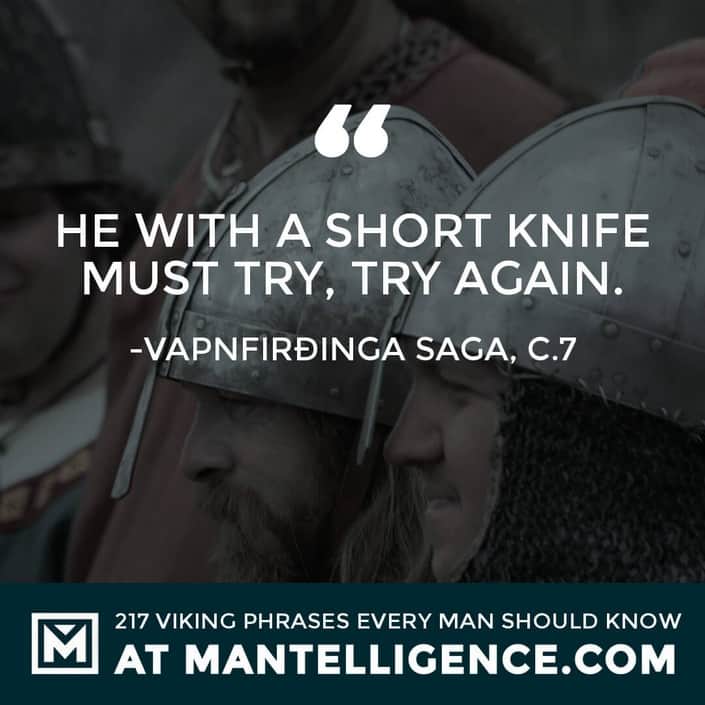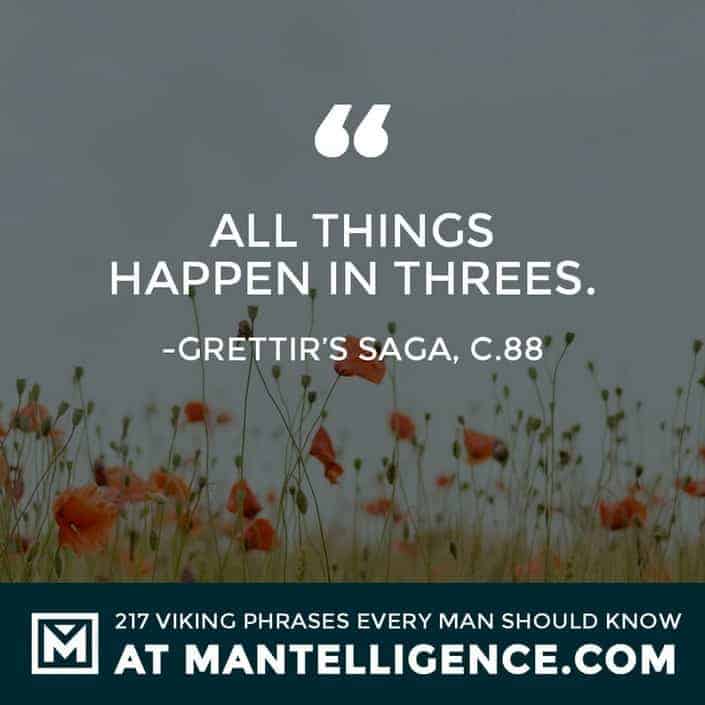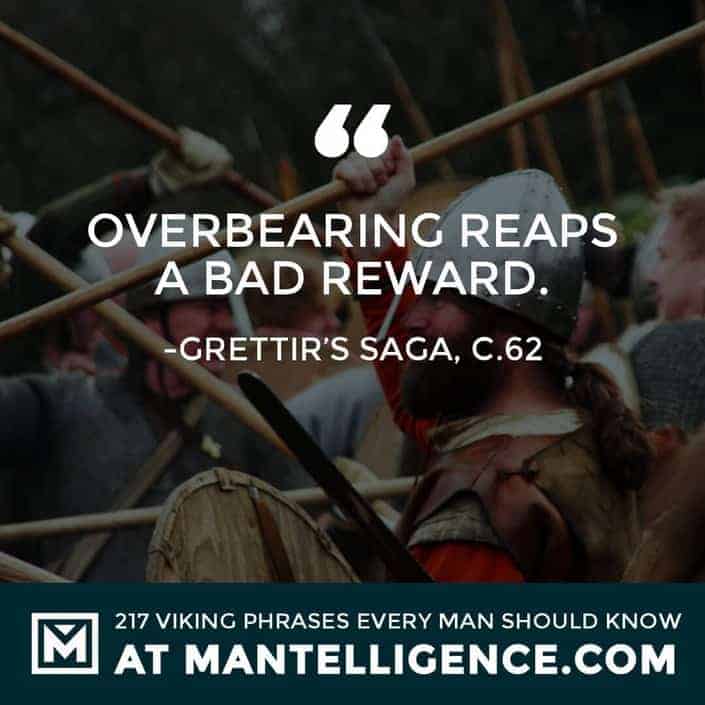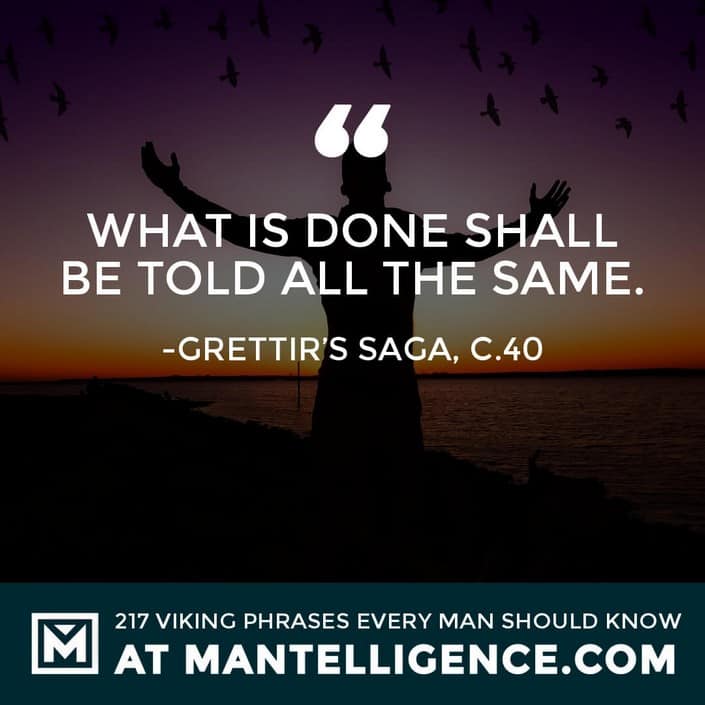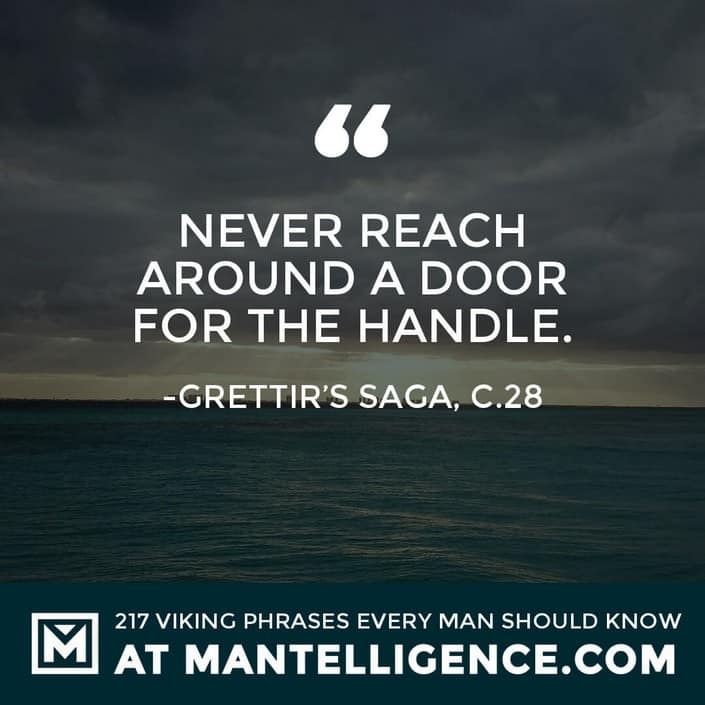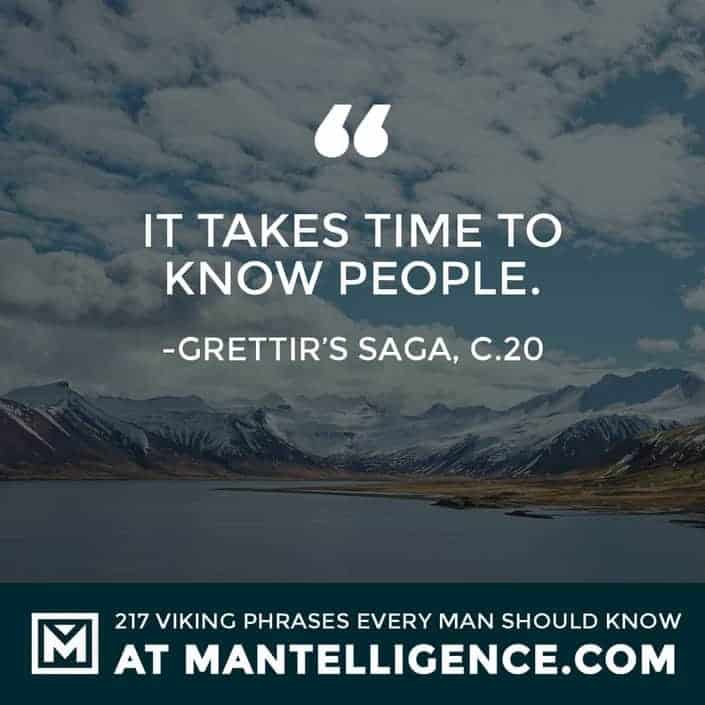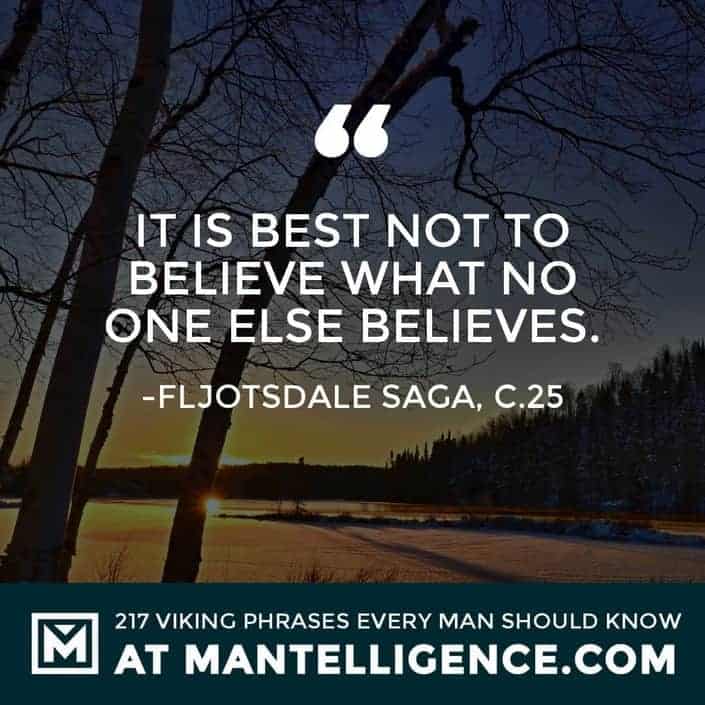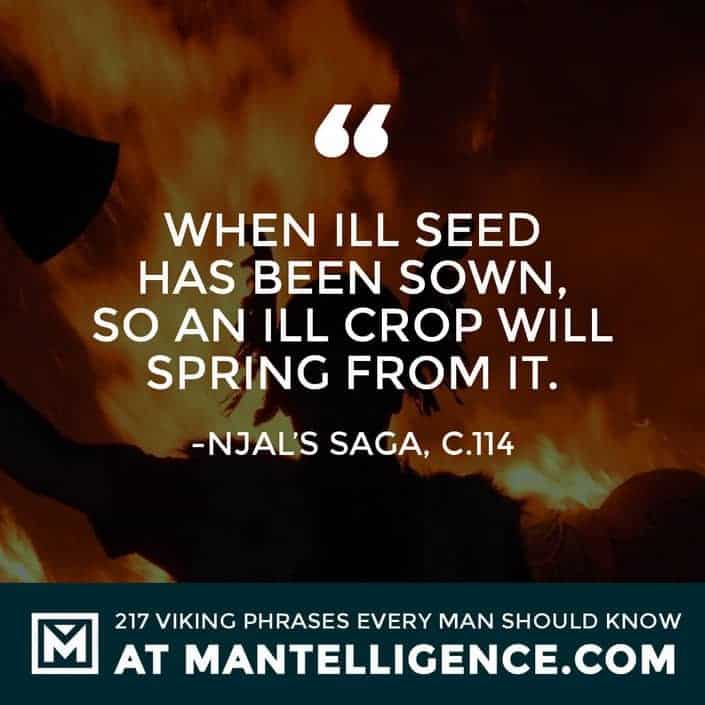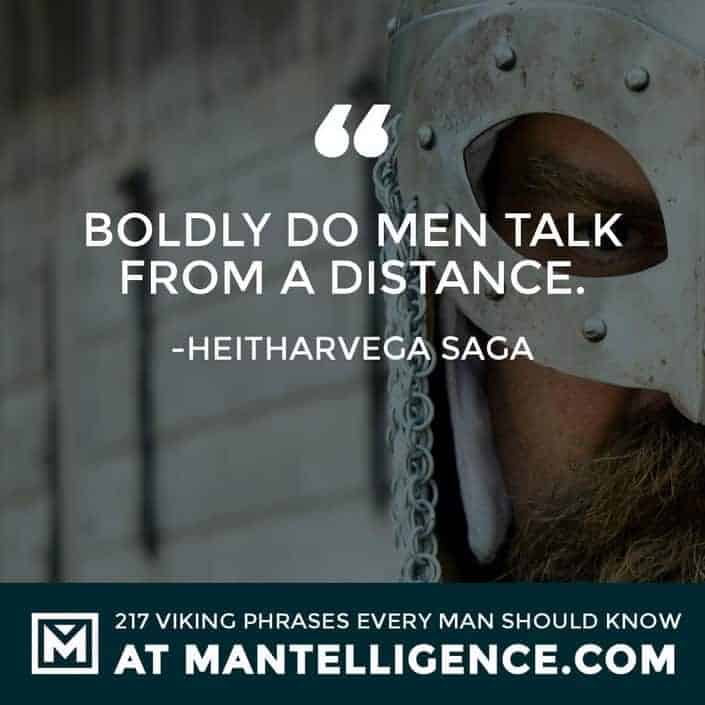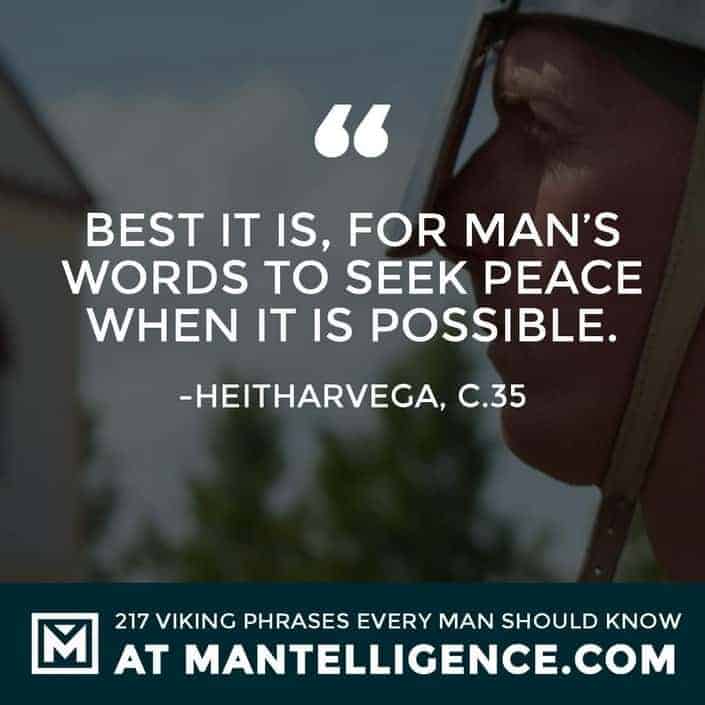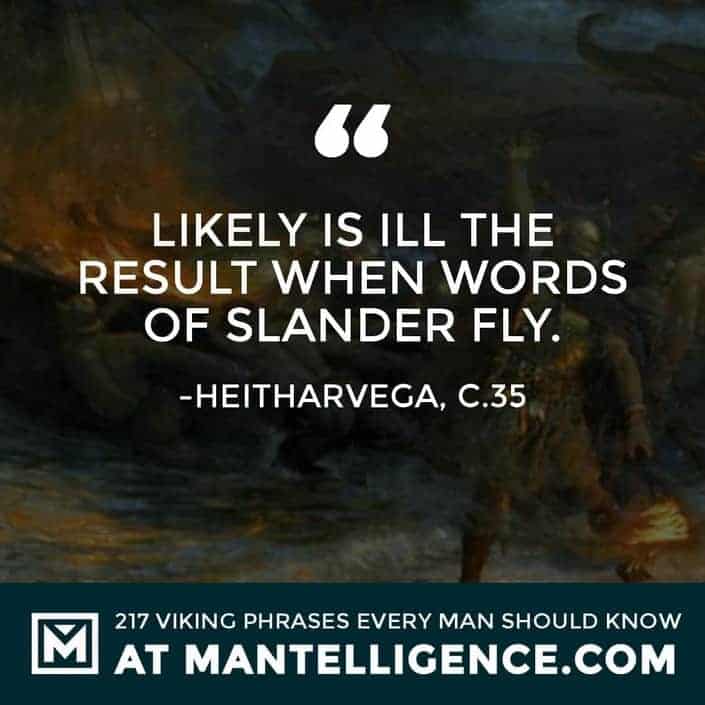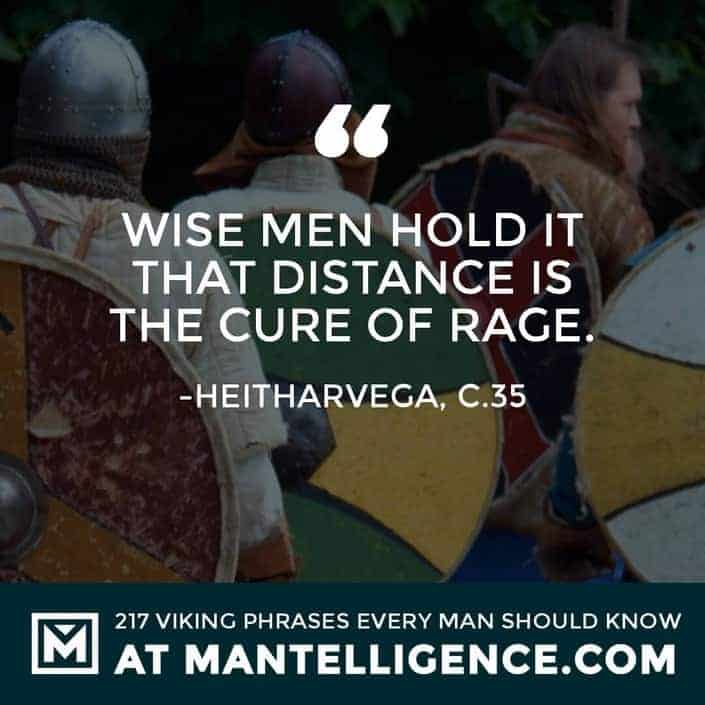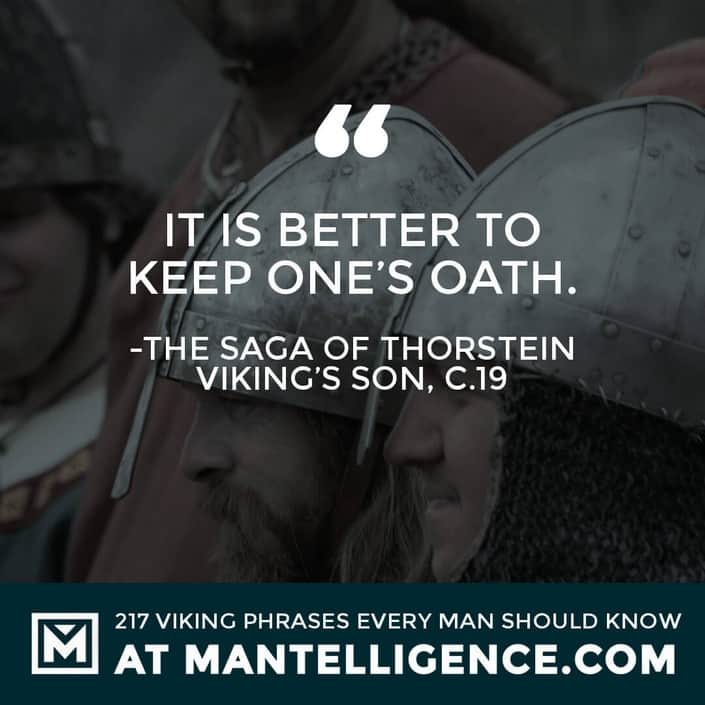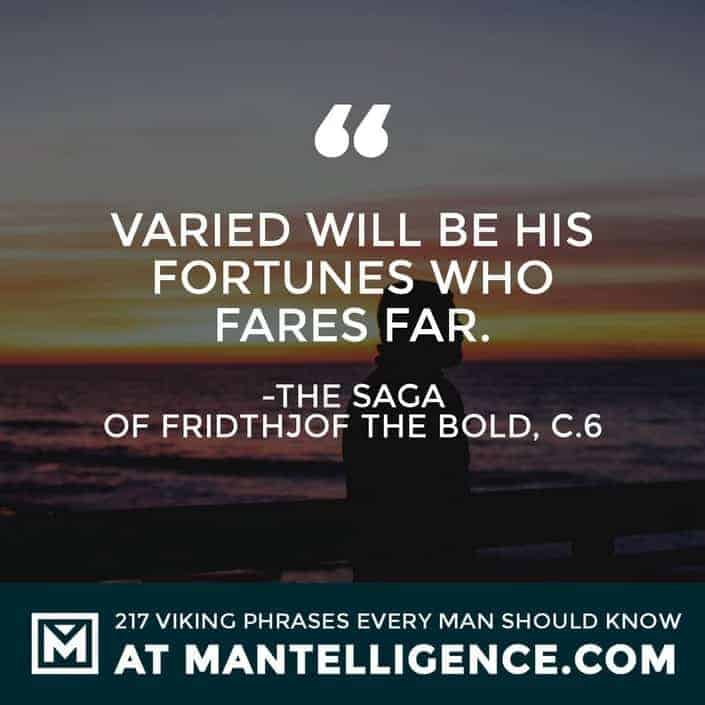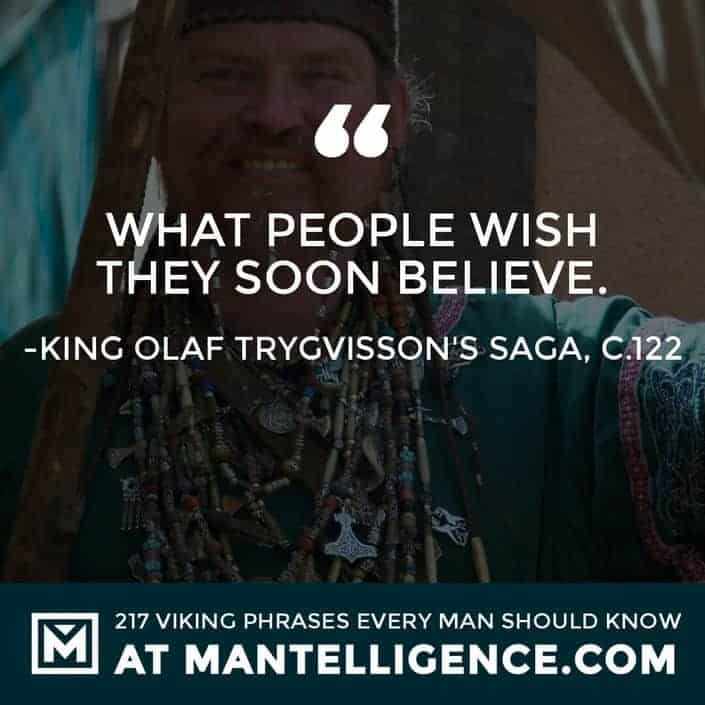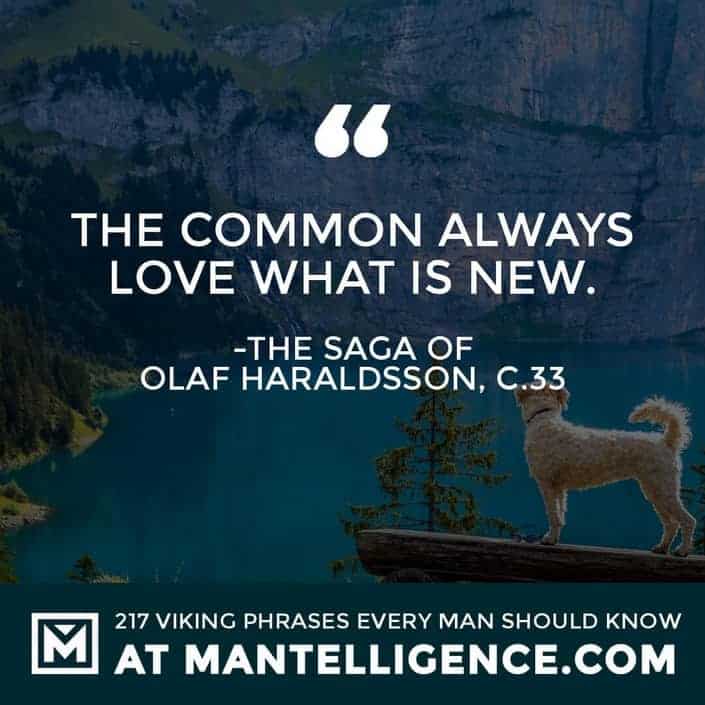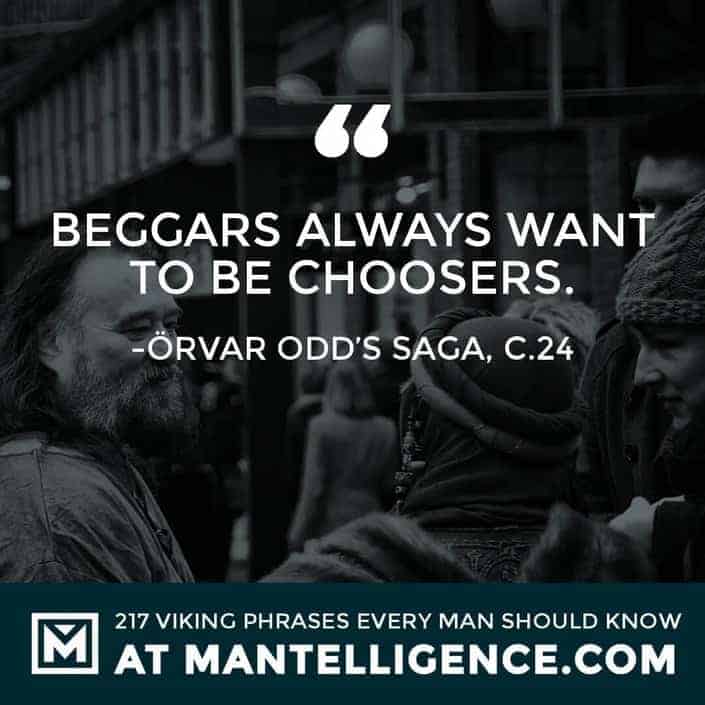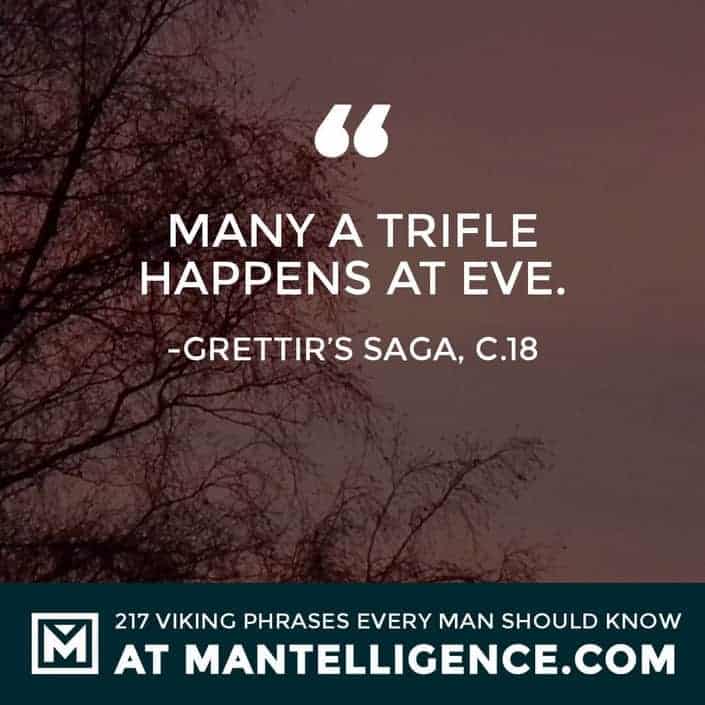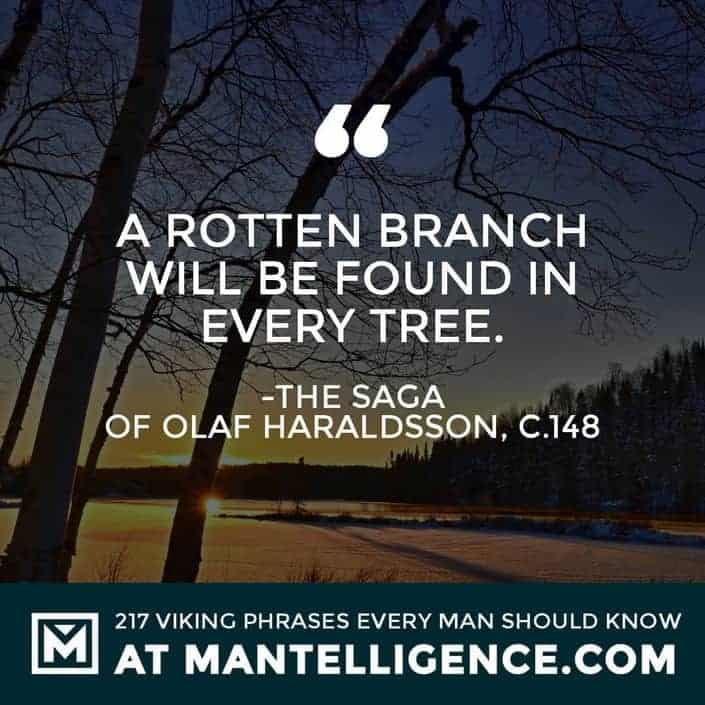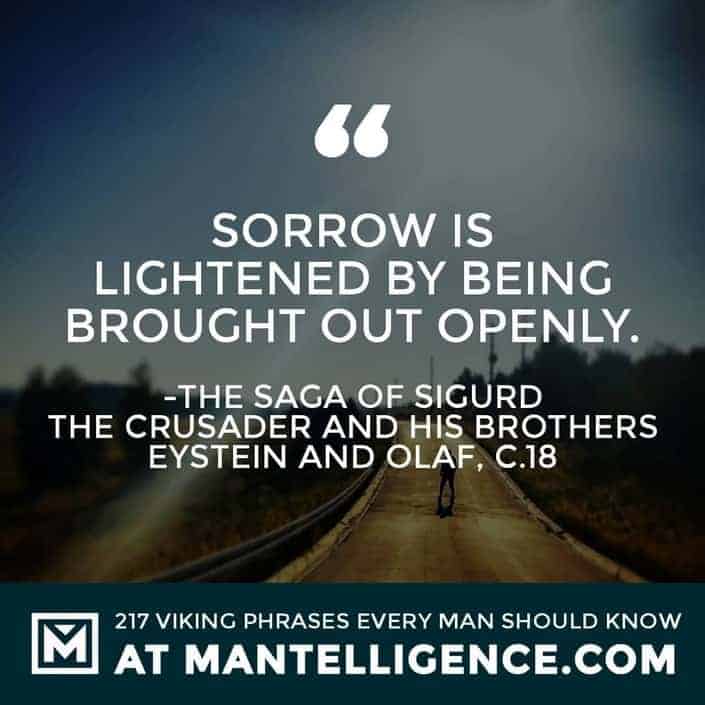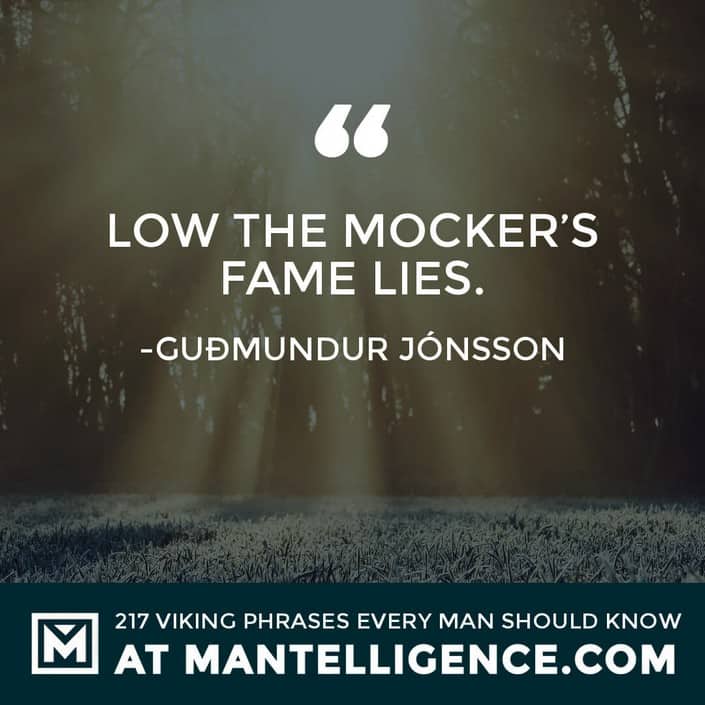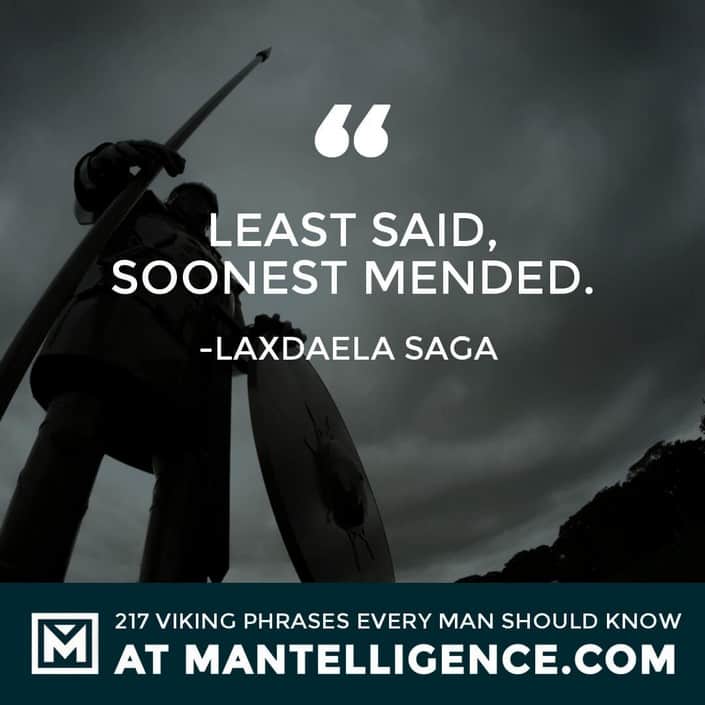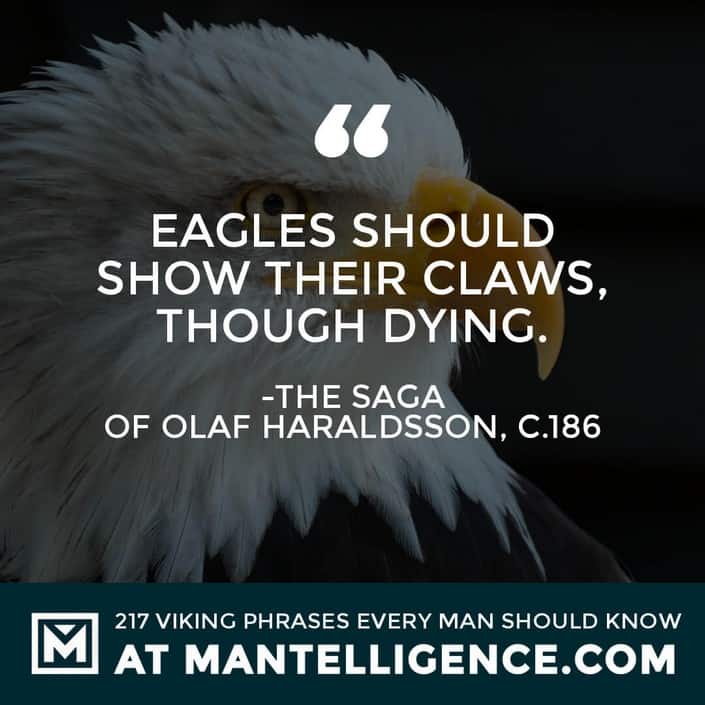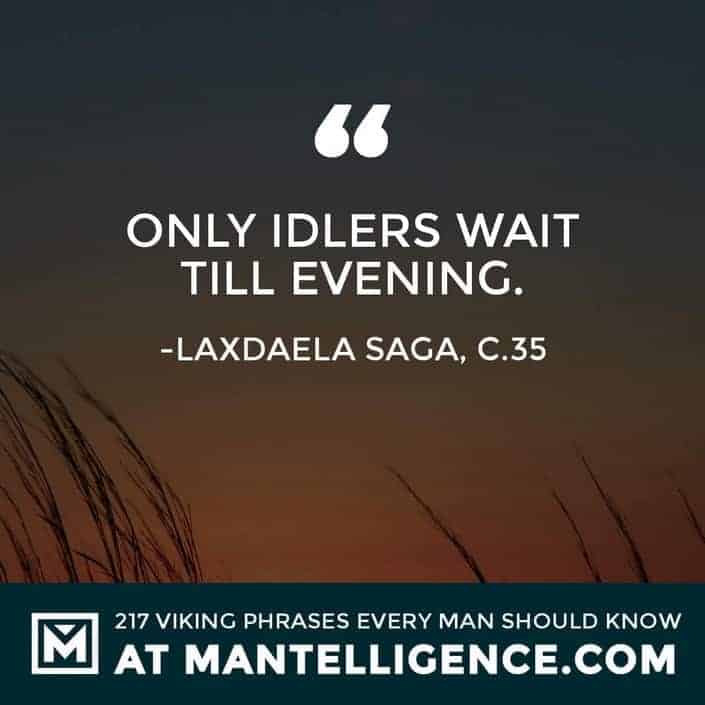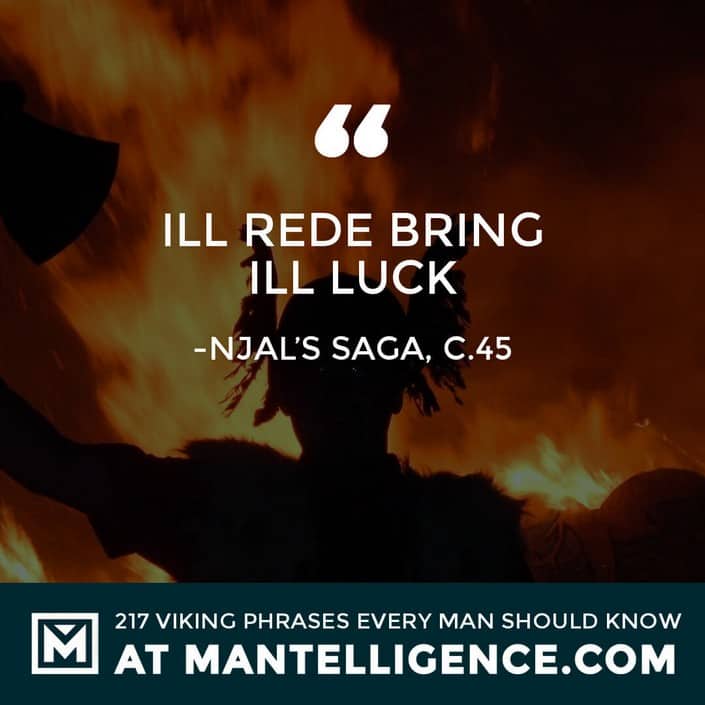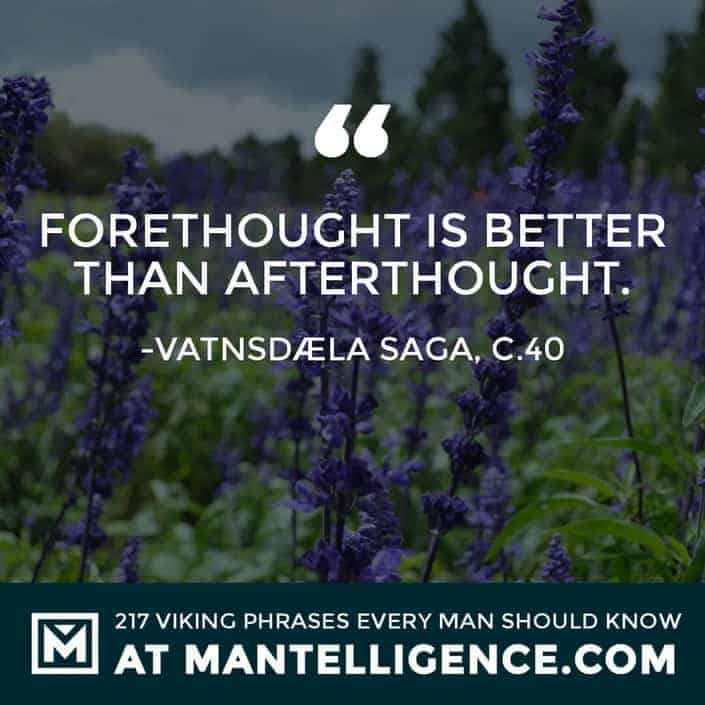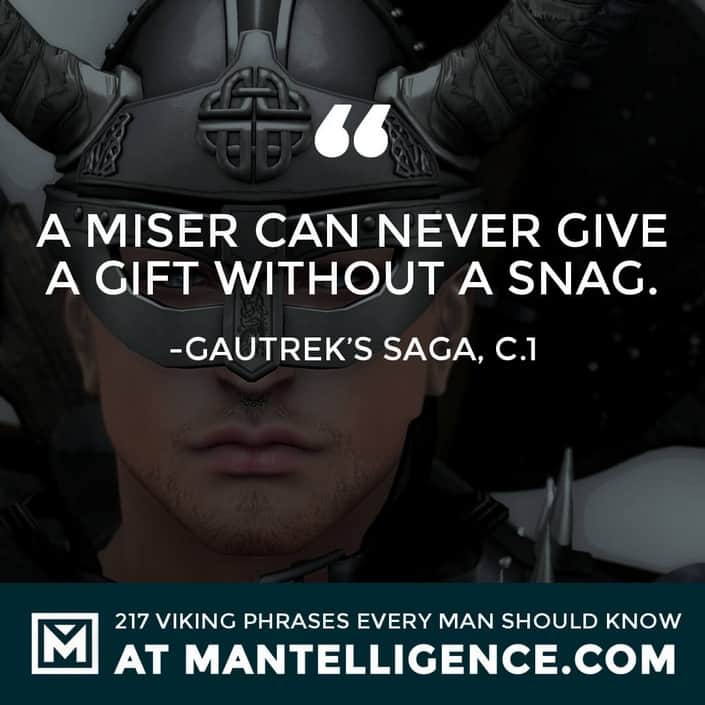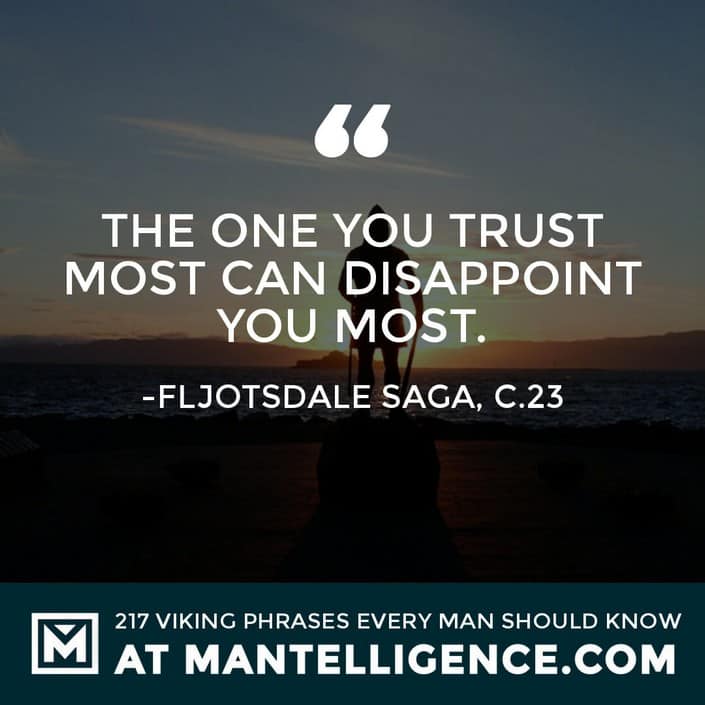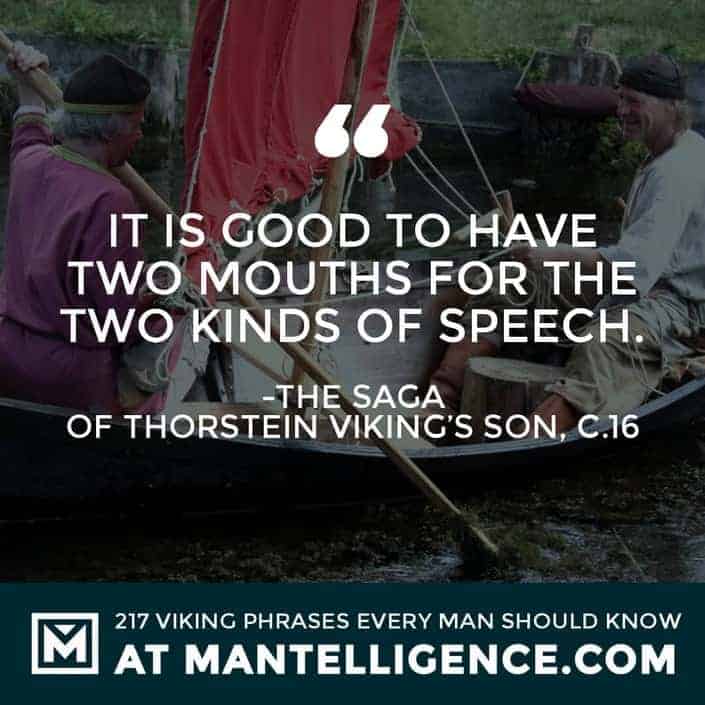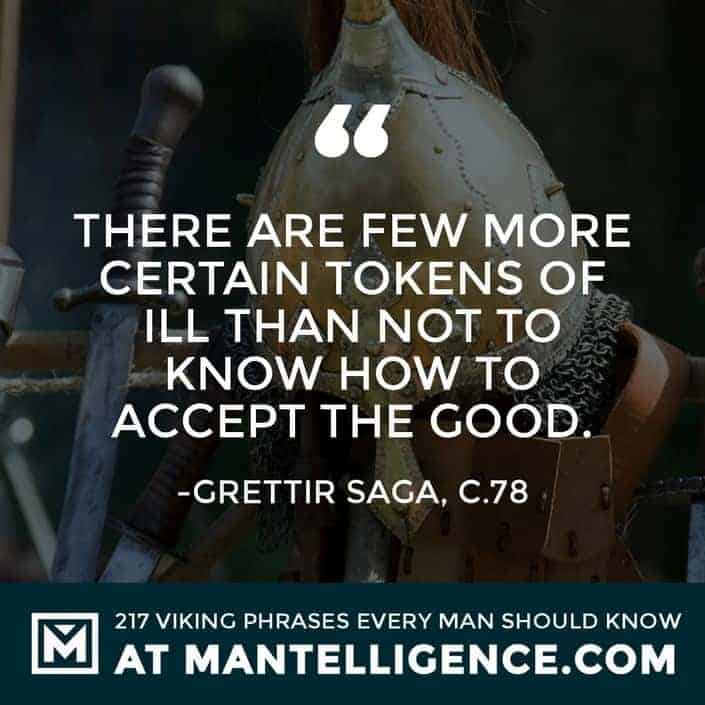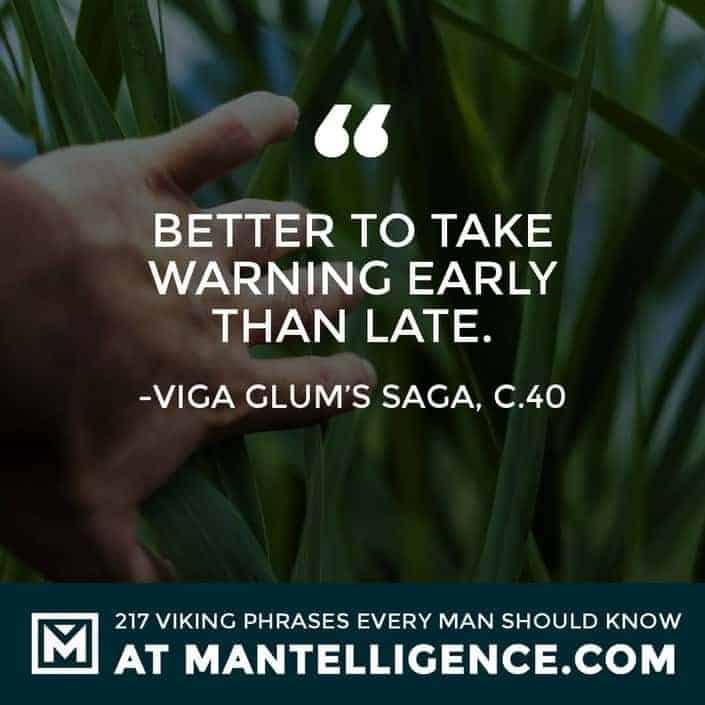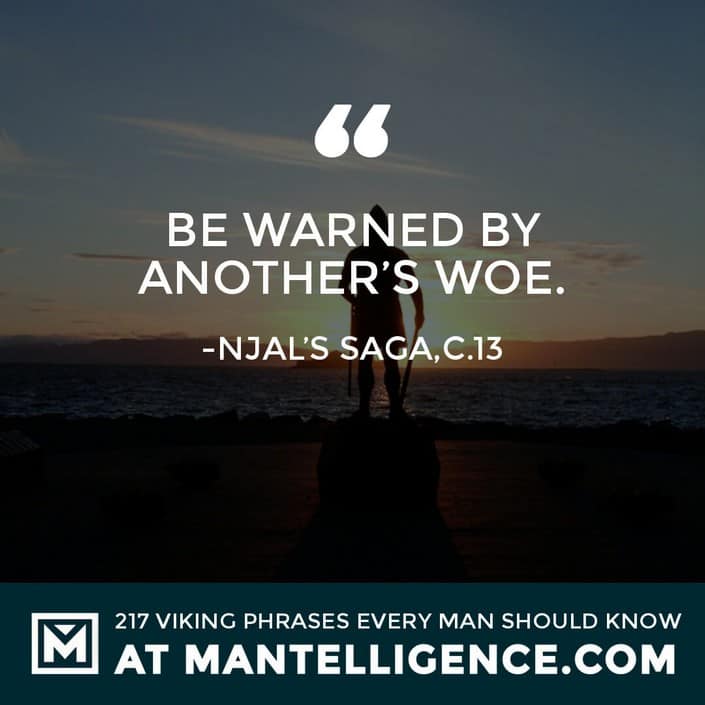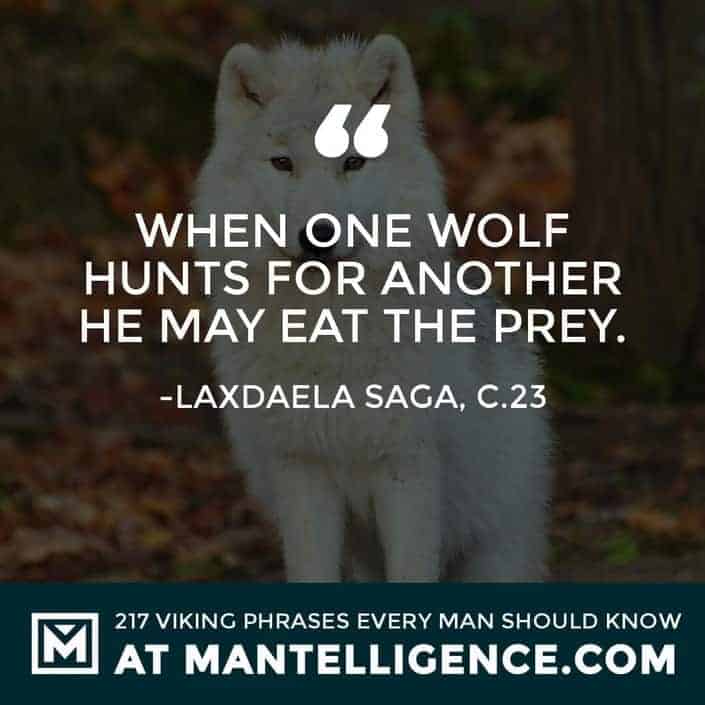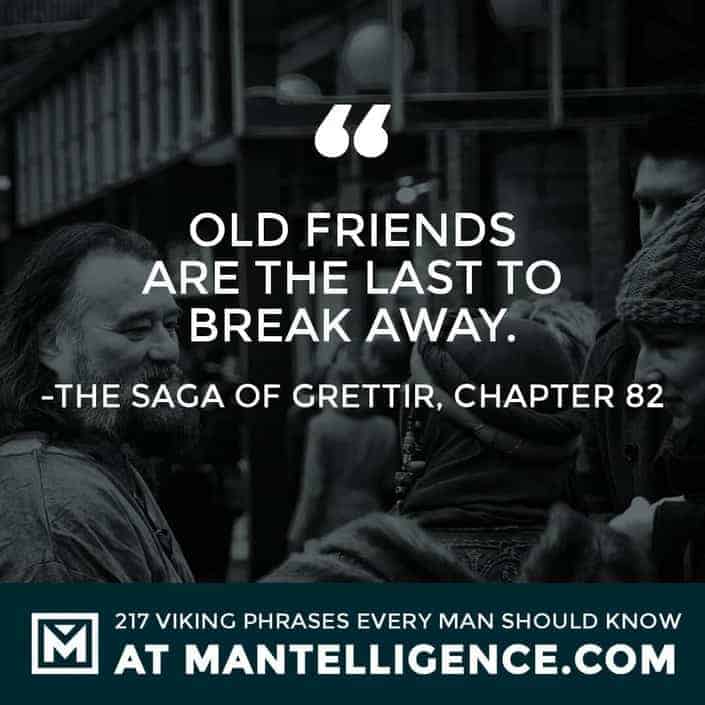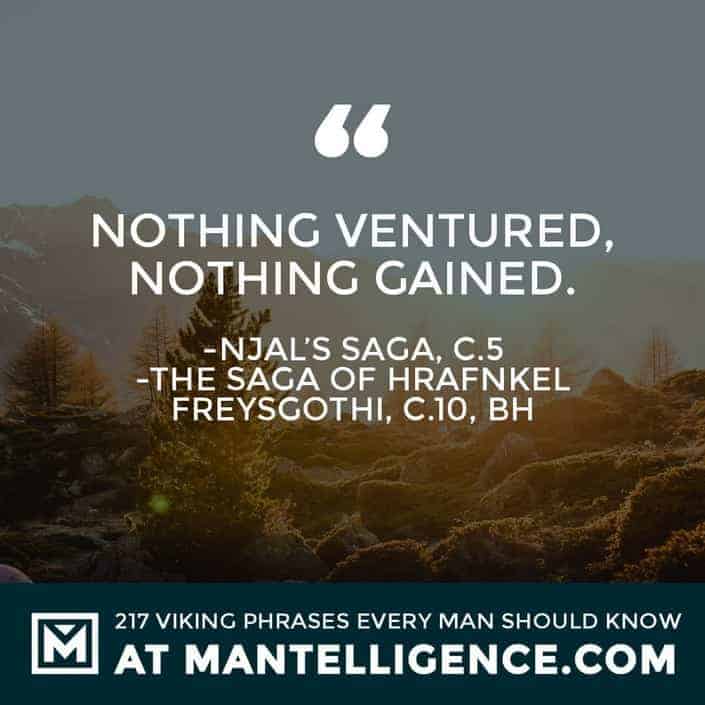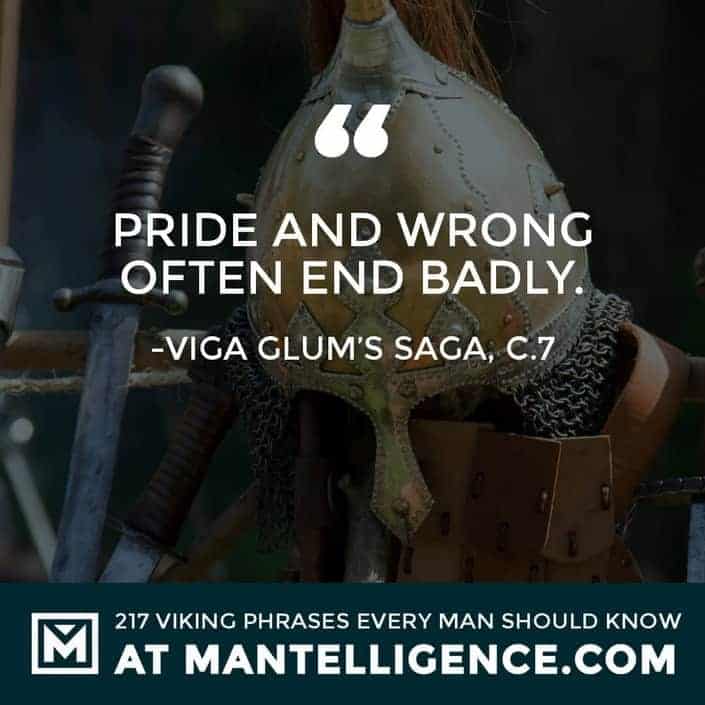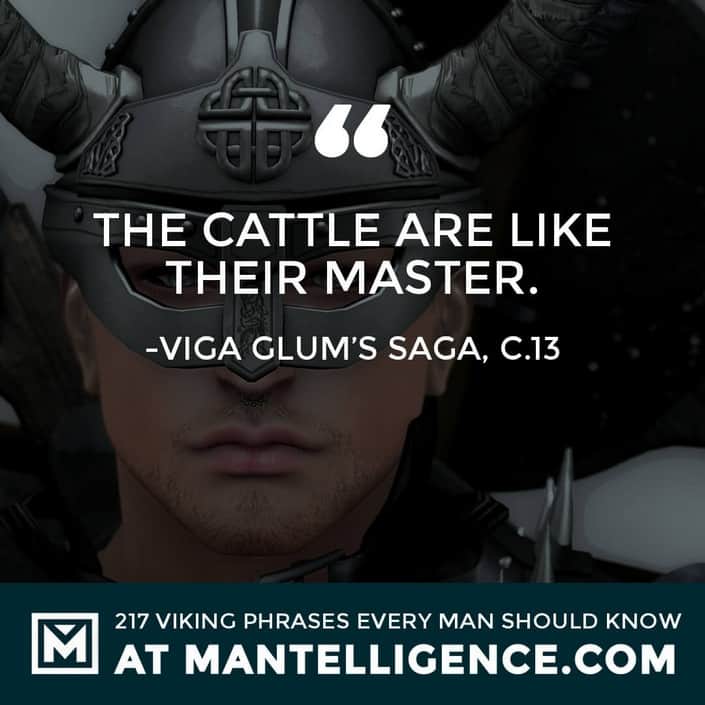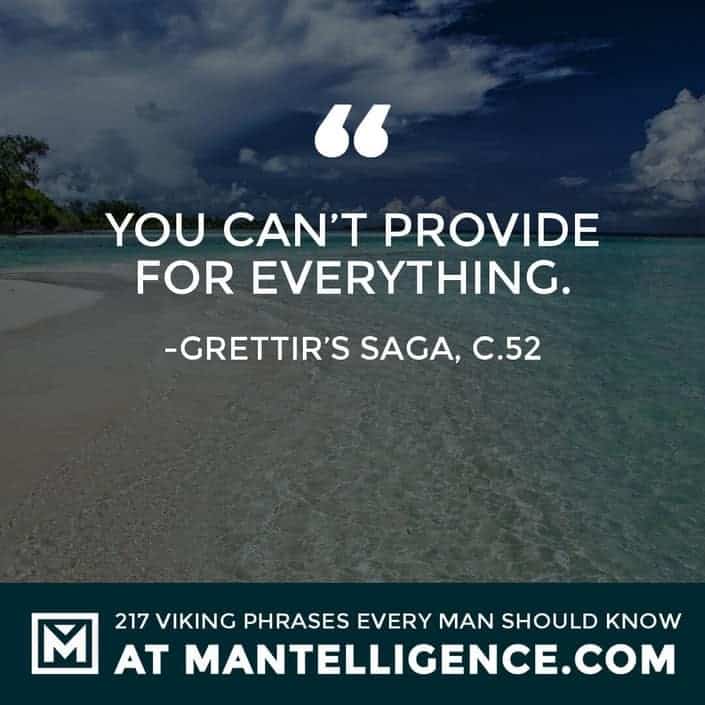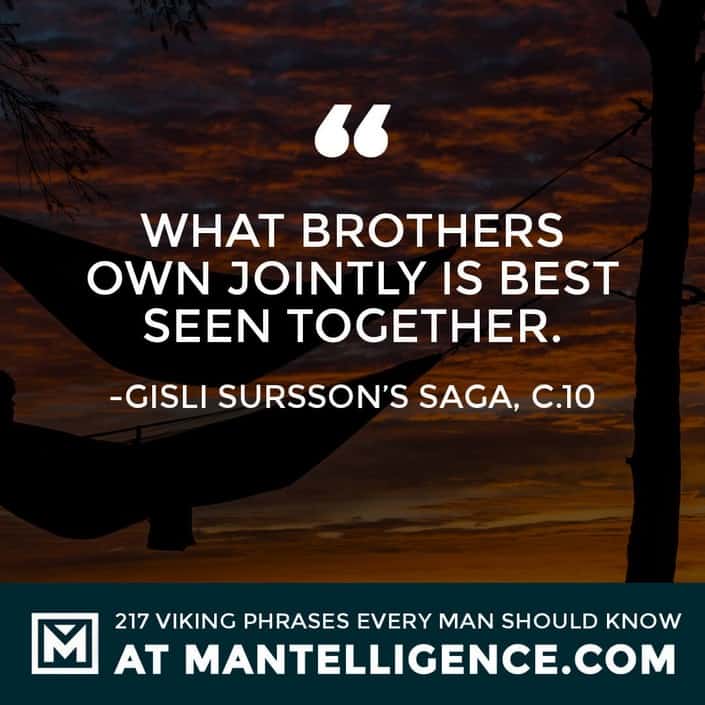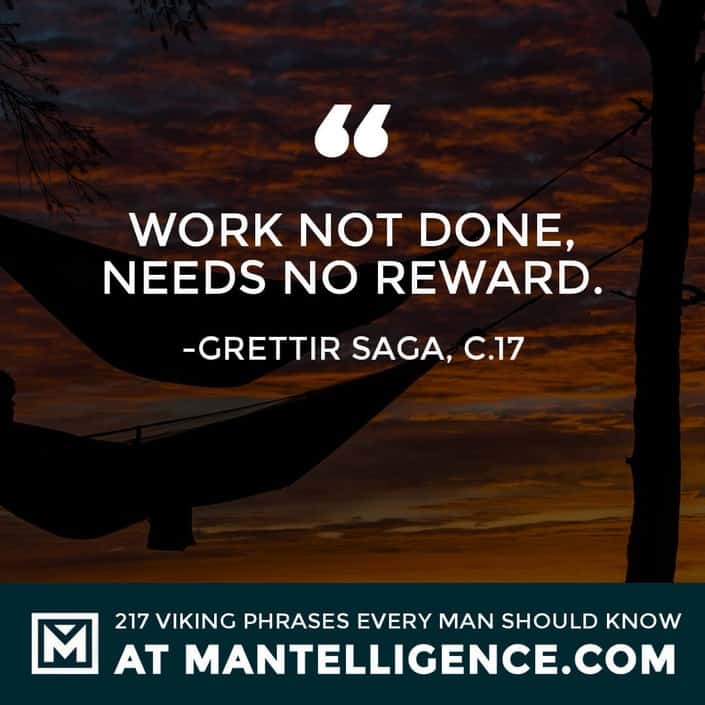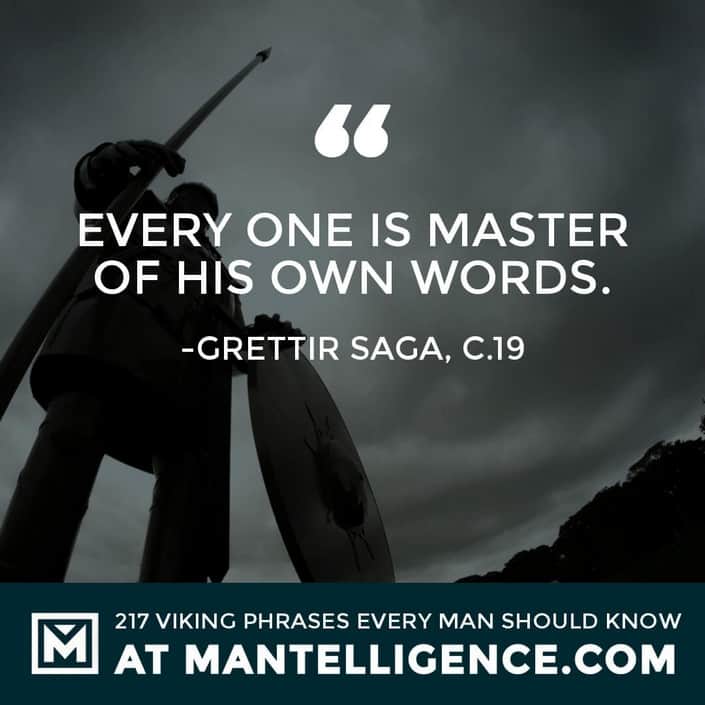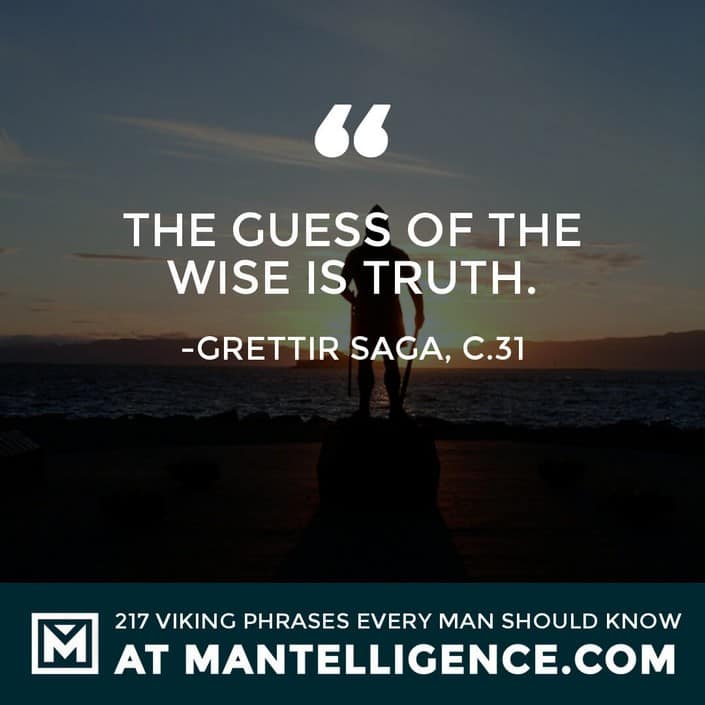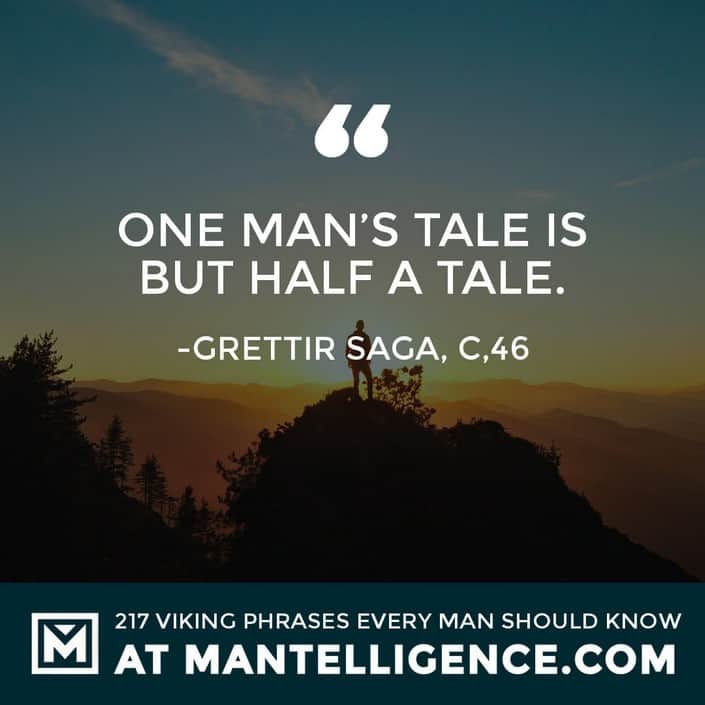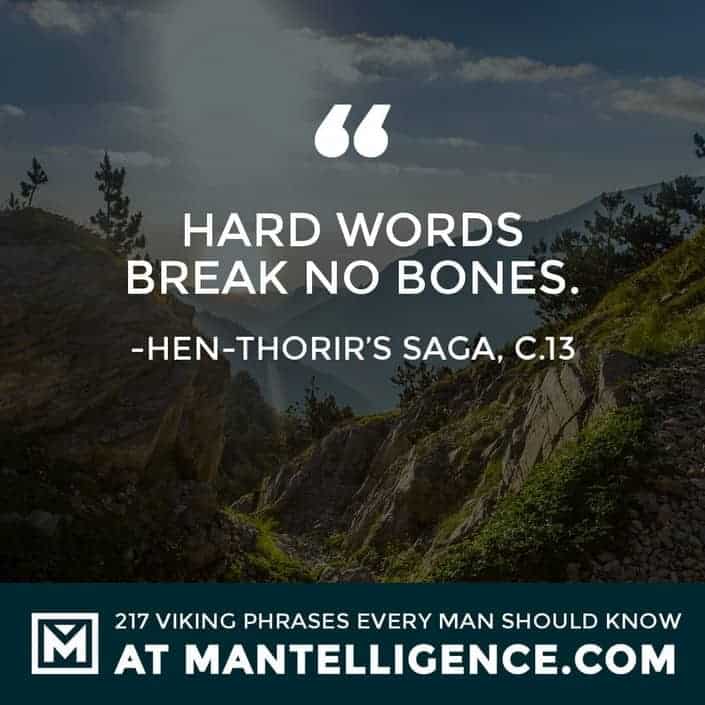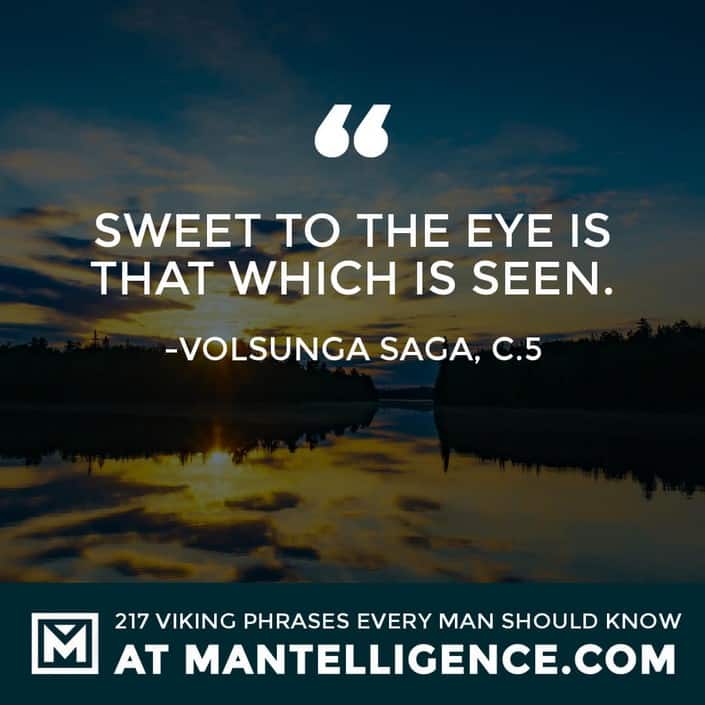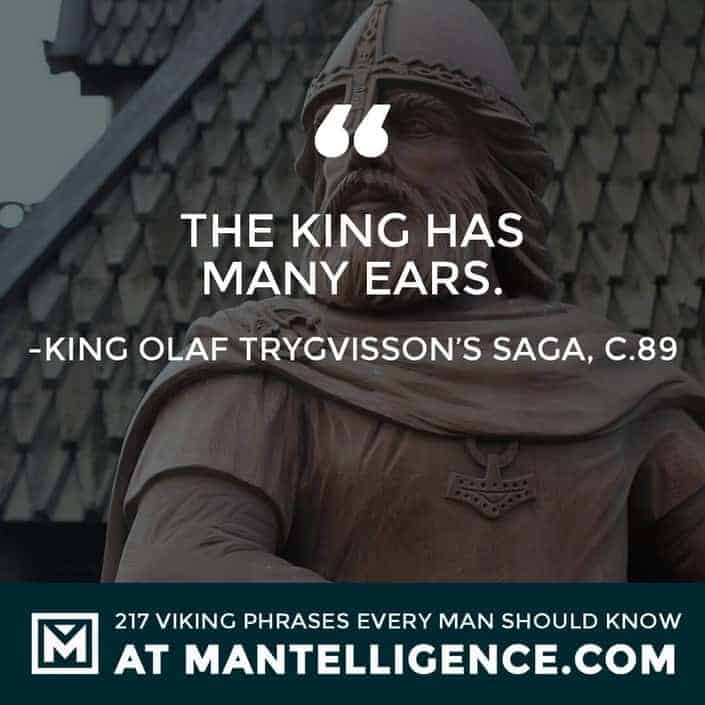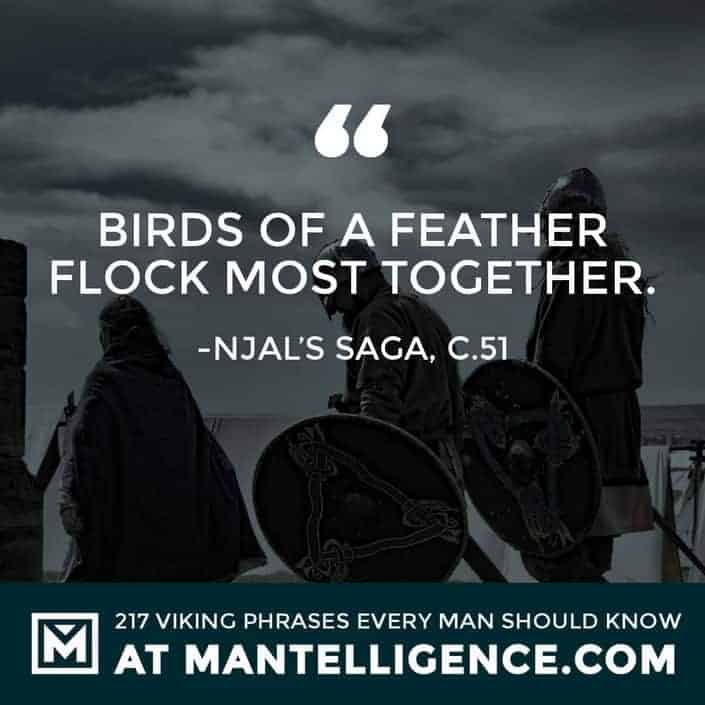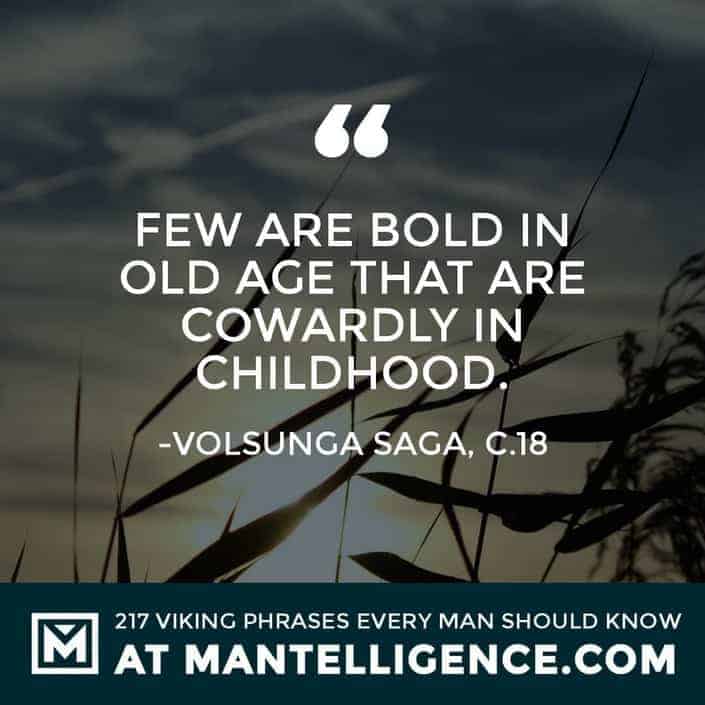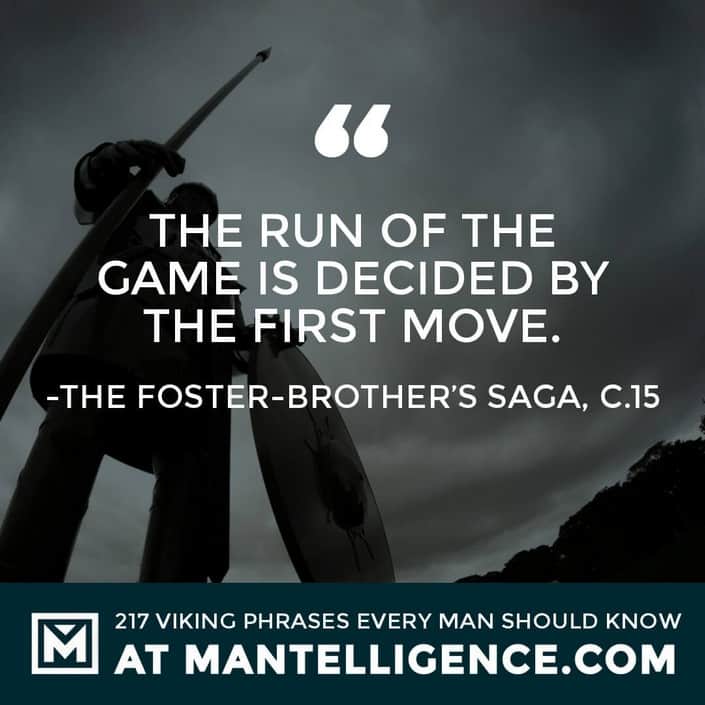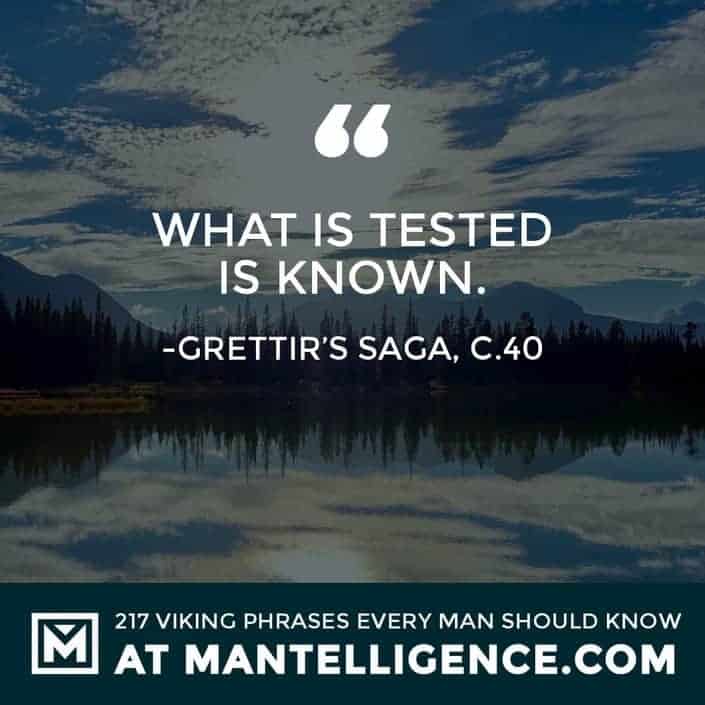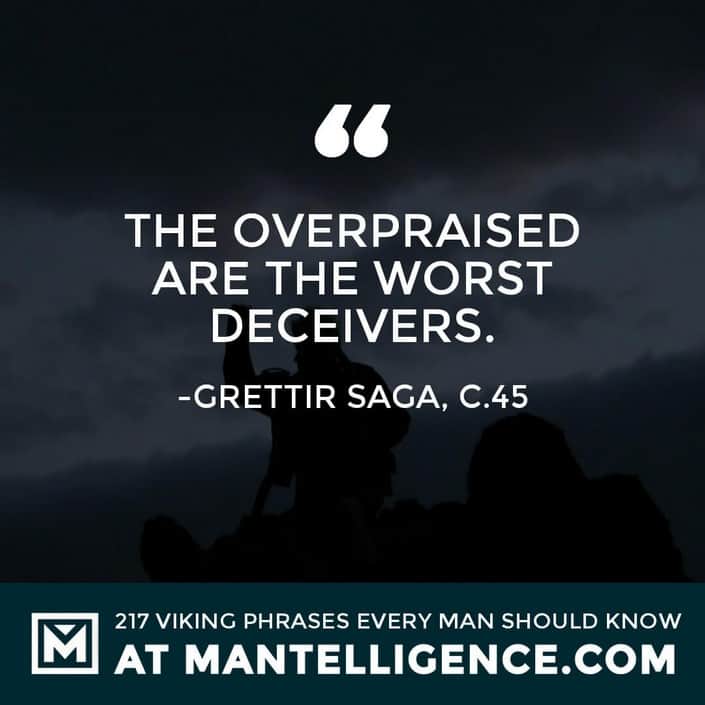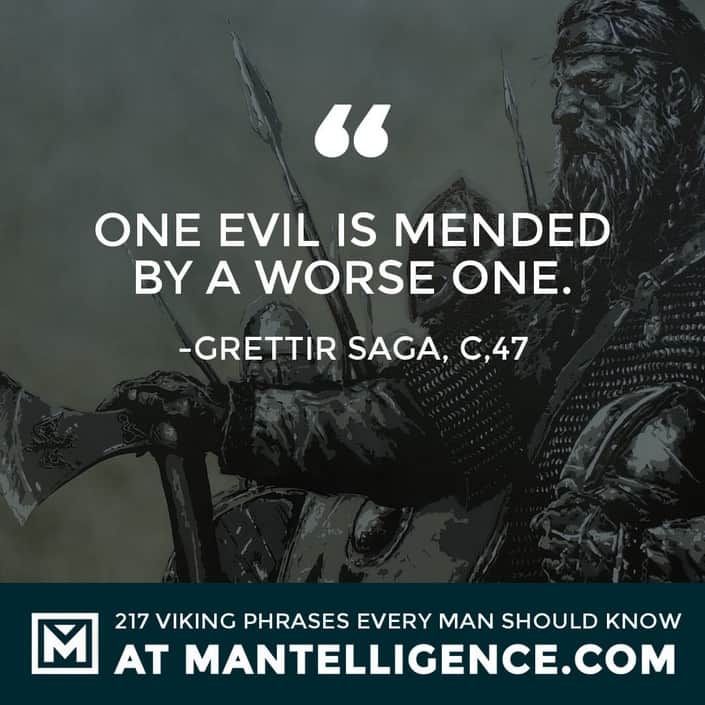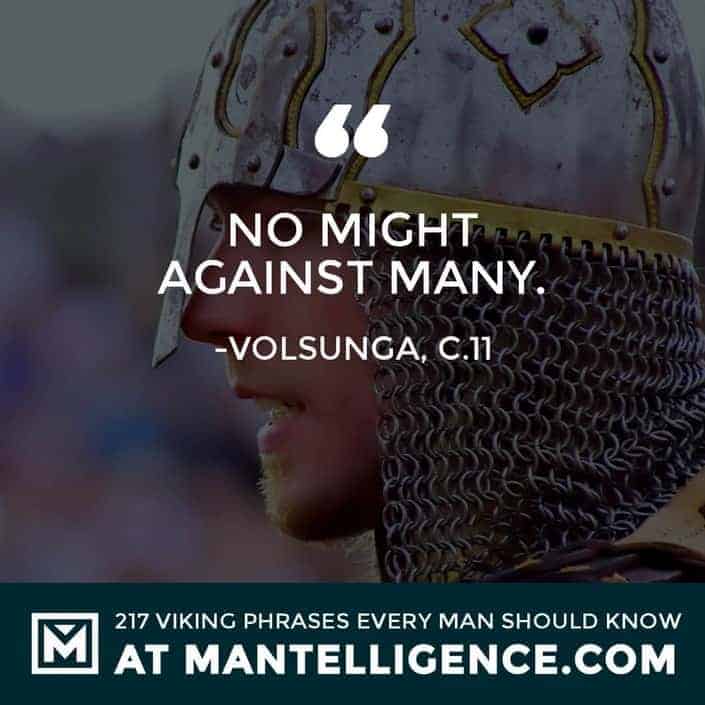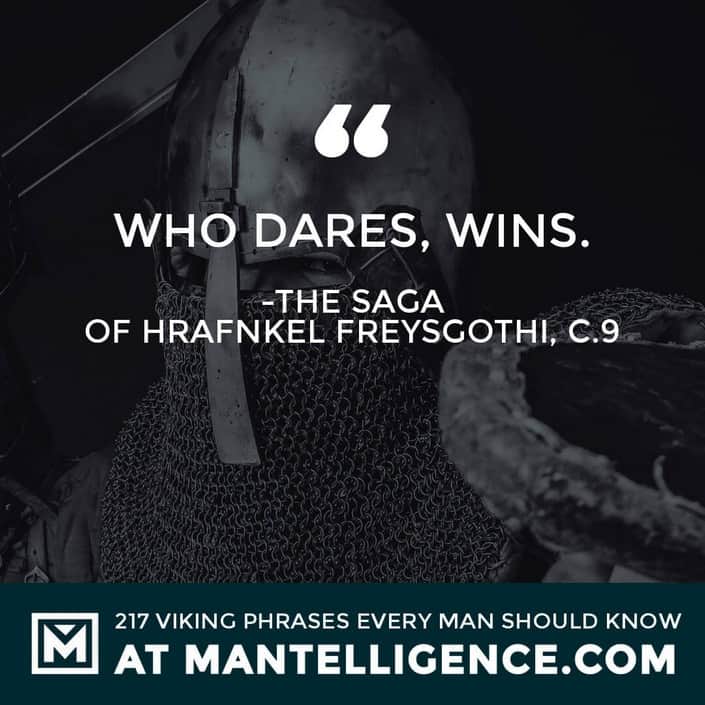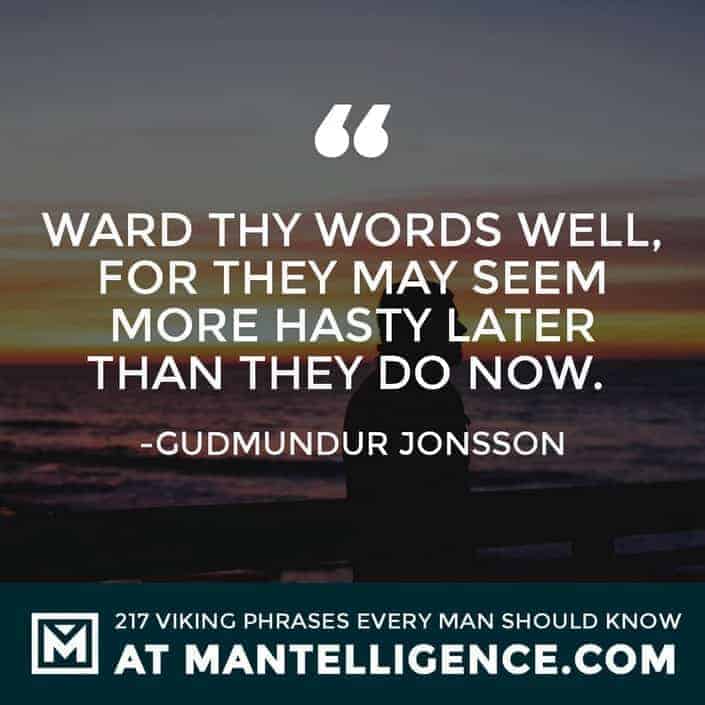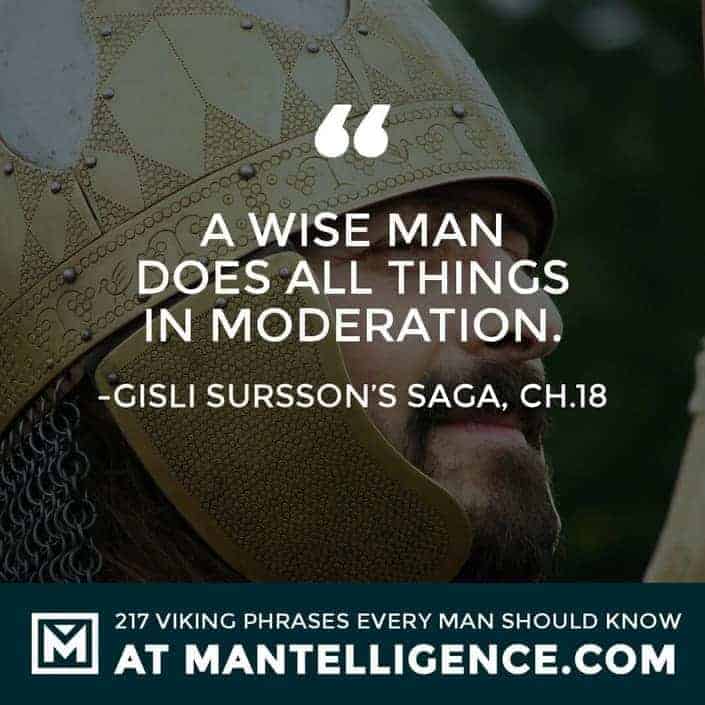 70 Best Norse Sayings and Proverbs
Norse and Vikings are two words, for a very similar people, that are used almost interchangeably.
There are a lot of similarities between the two. Both the Vikings and the Norse lived in Scandinavia from the 8th to the 11th century. Both were a Germanic people. And both were farmers and traders. The difference is that the Vikings were part-time warriors under the rule of Jarl.
And because of this difference, you'll see a difference in the Viking quotes and the Norse sayings and quotes. The Viking quotes talked about a wide range of topics, including ware, whereas these Norse words will have nothing to do with war or violence.
Here are 70 of the best Norse sayings and proverbs: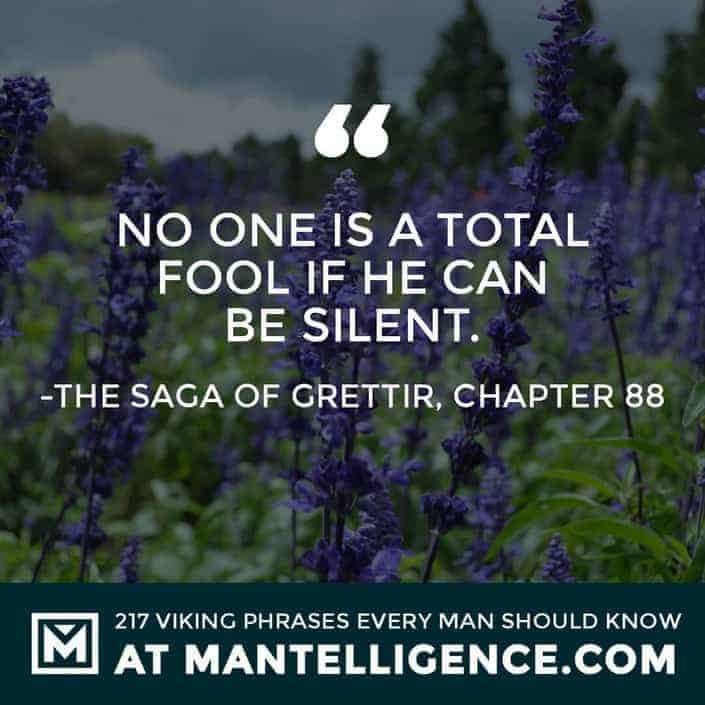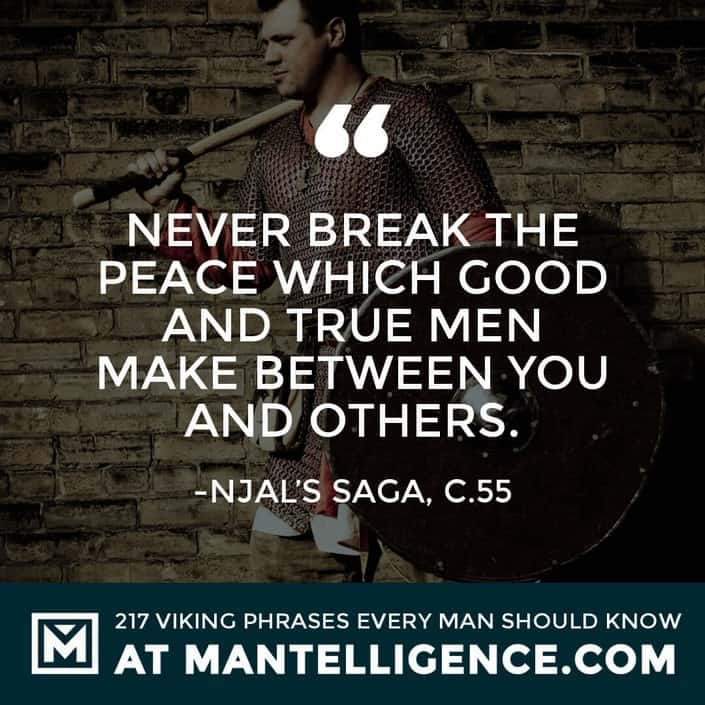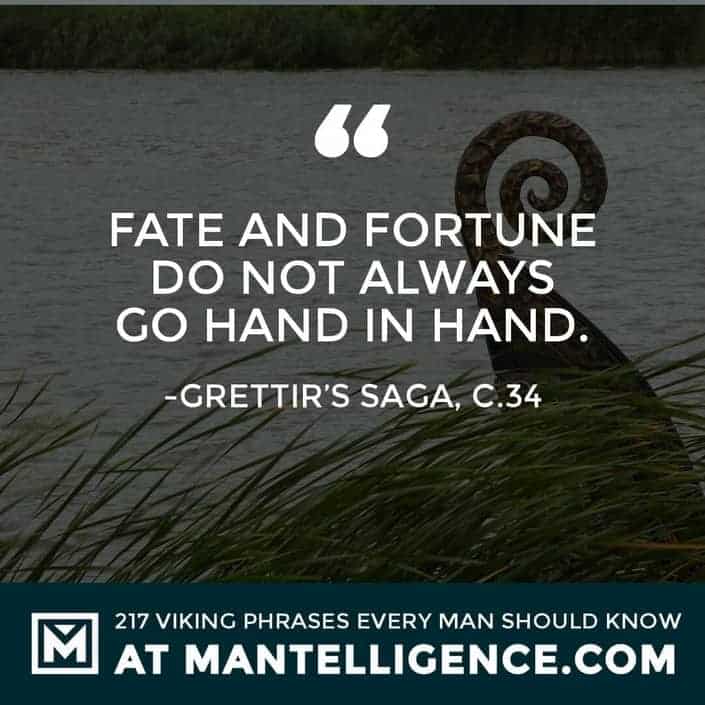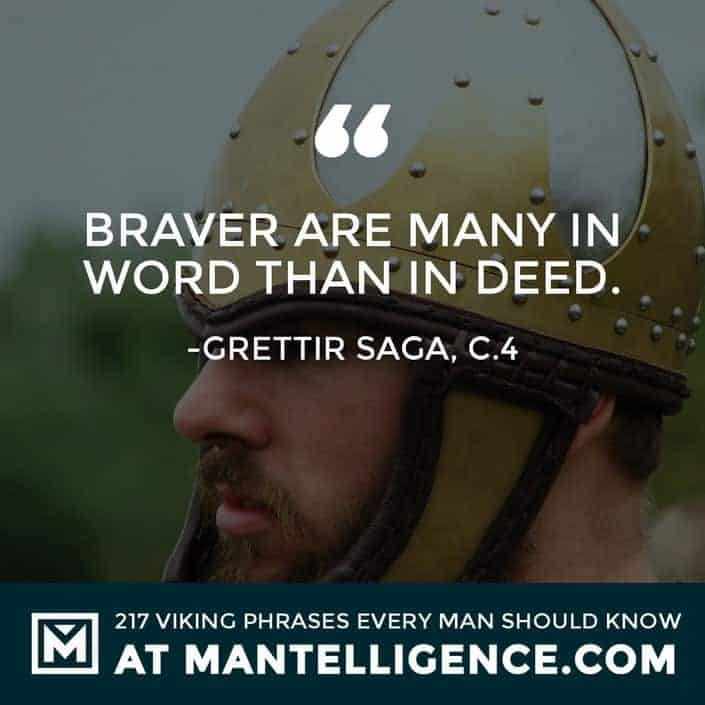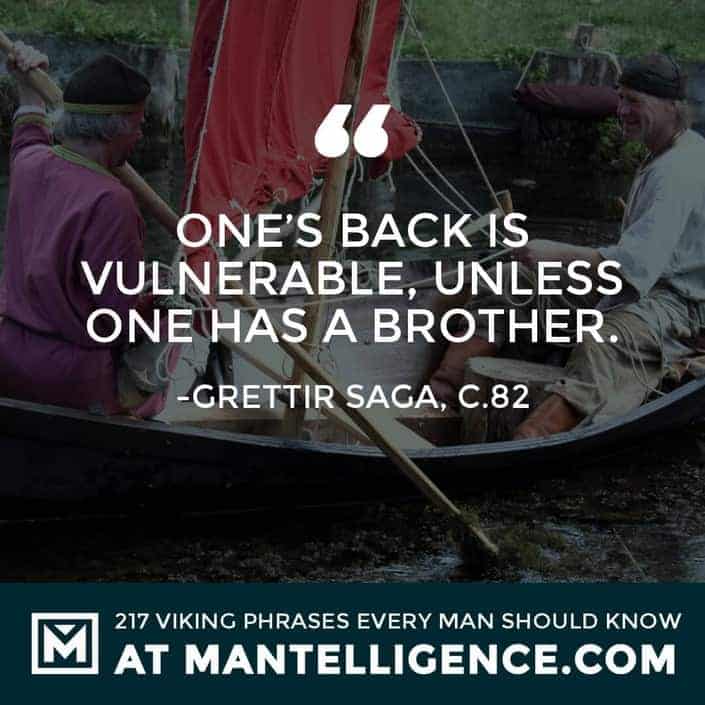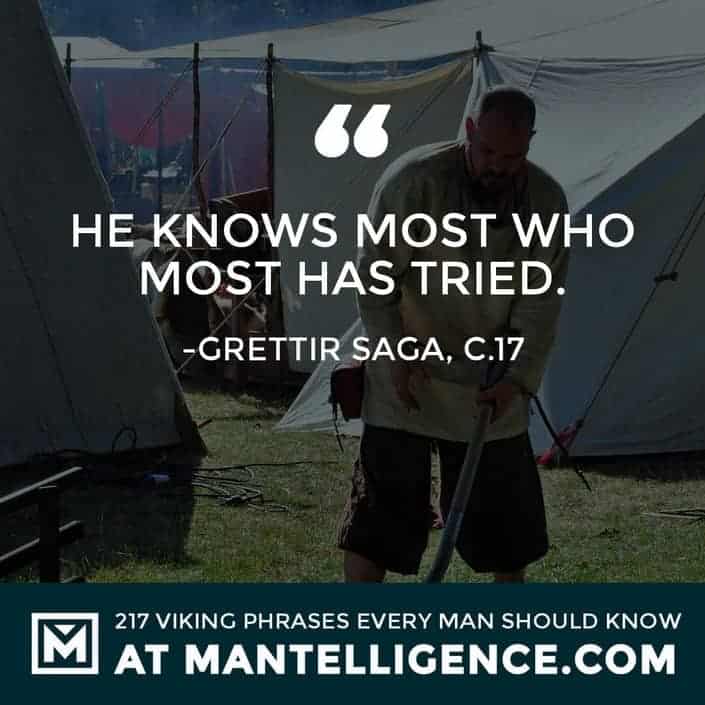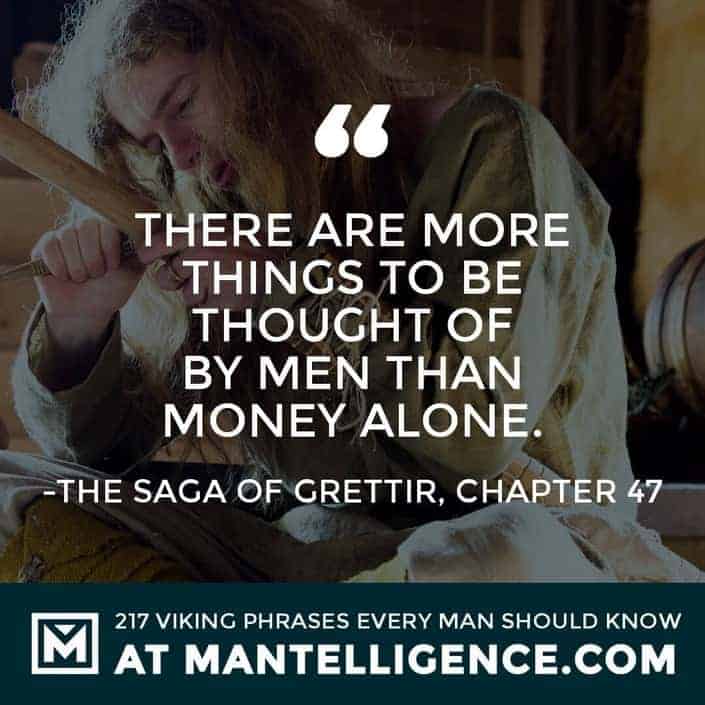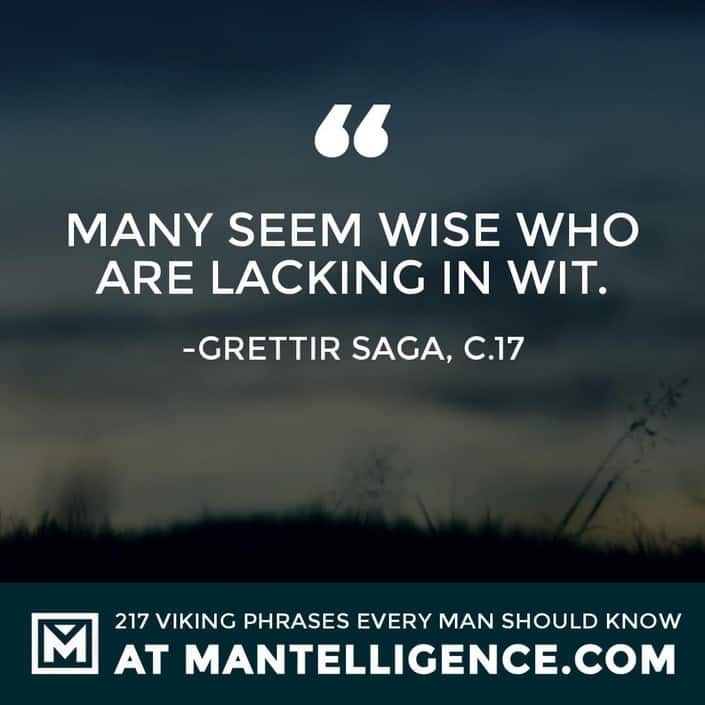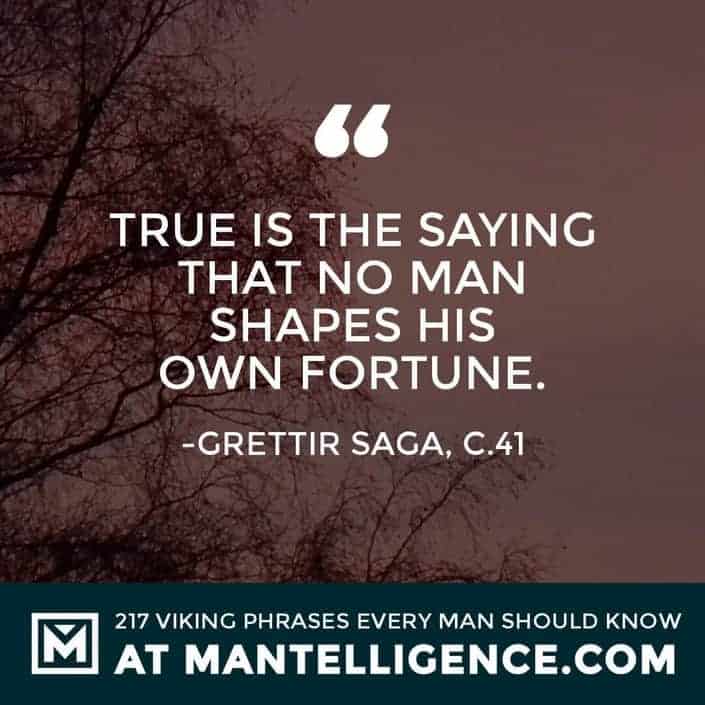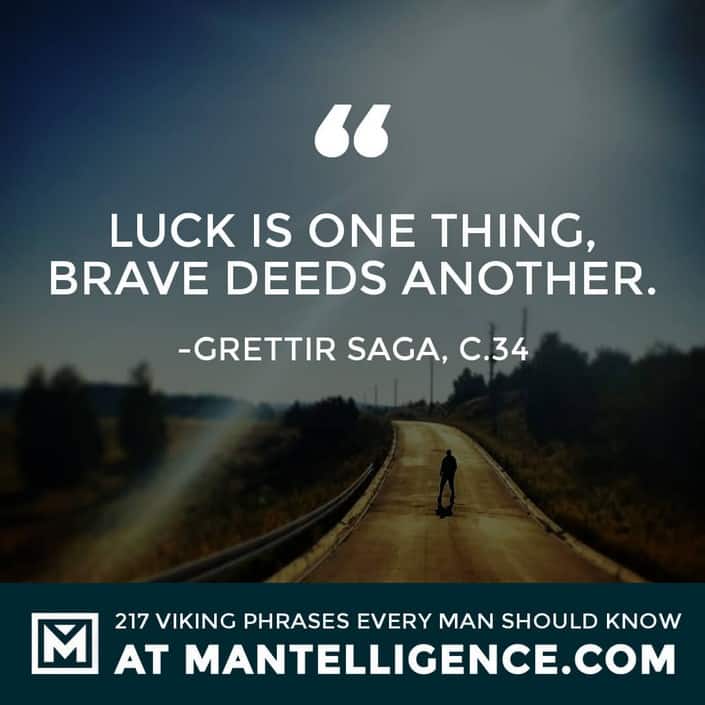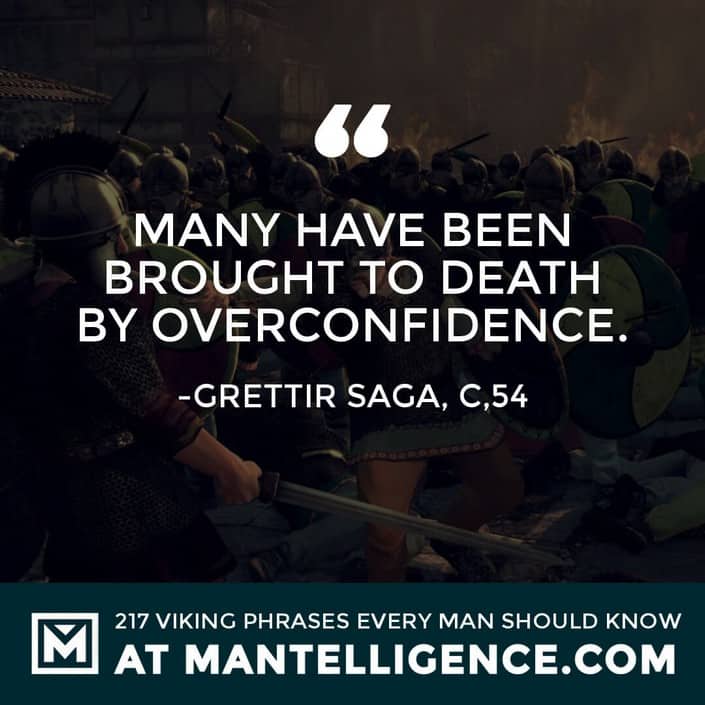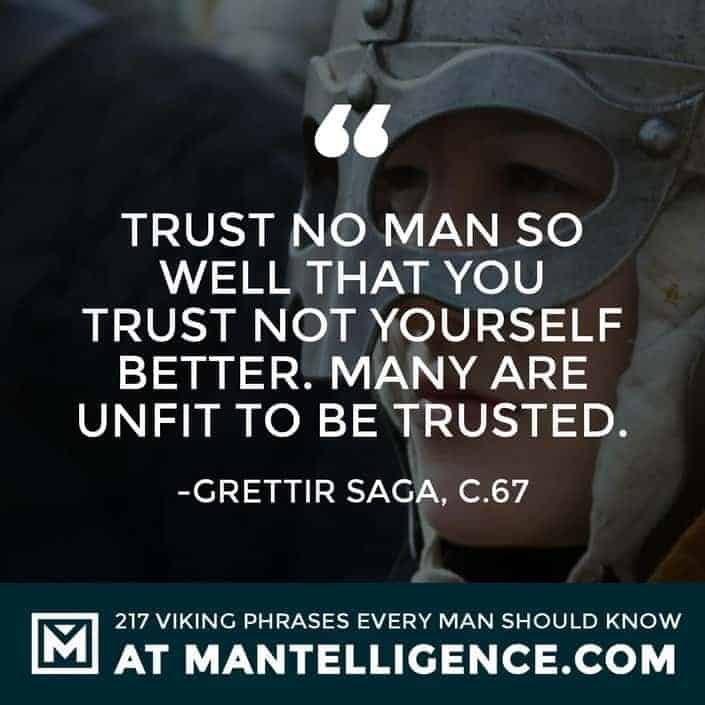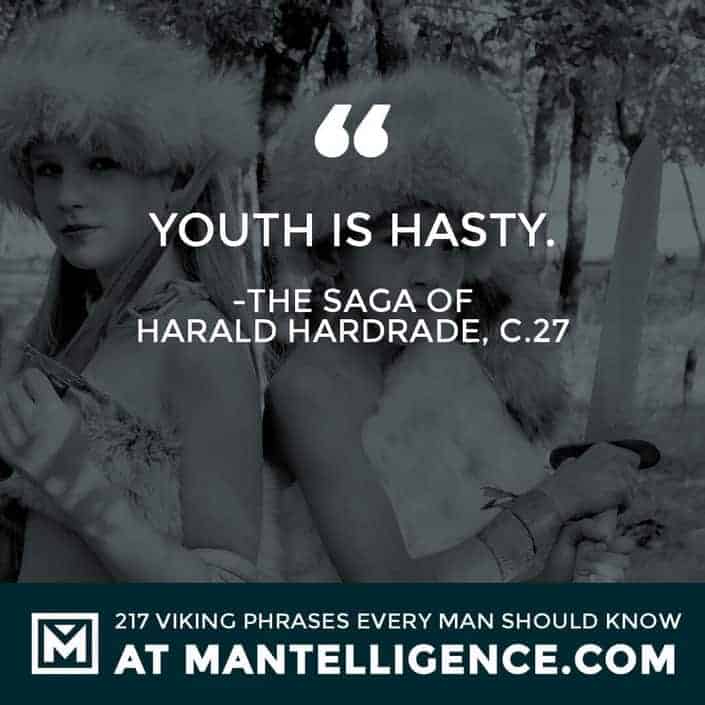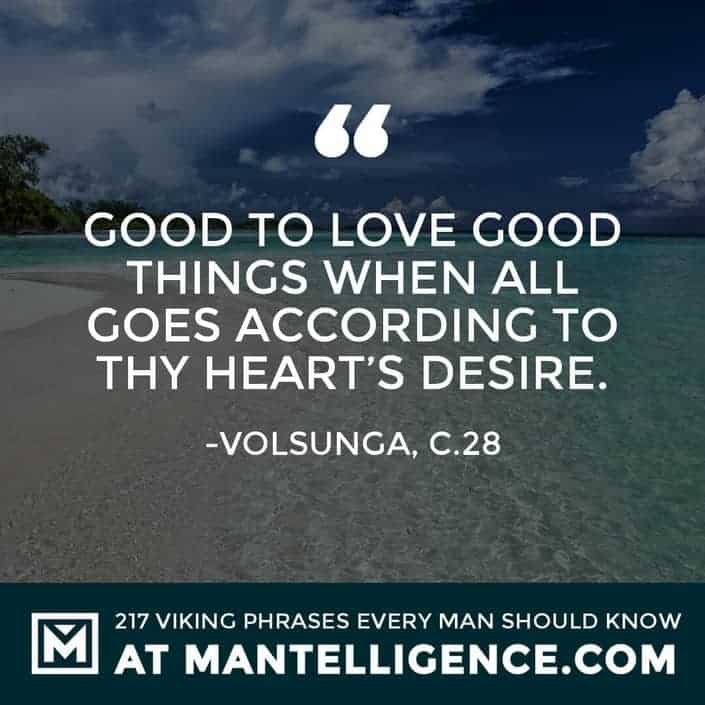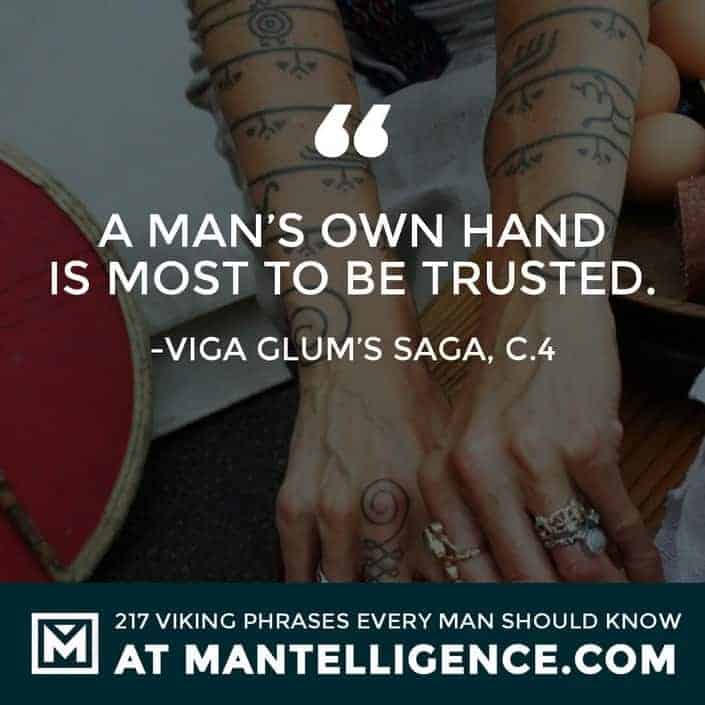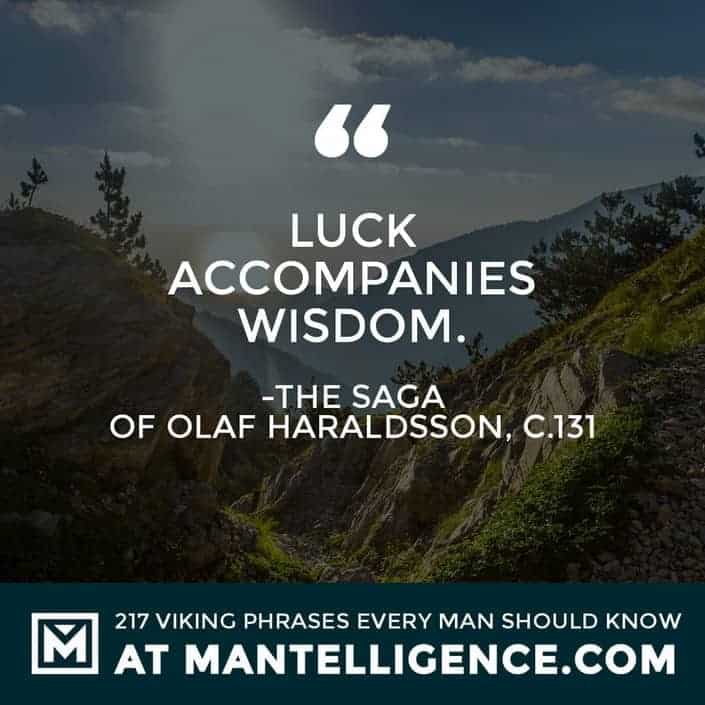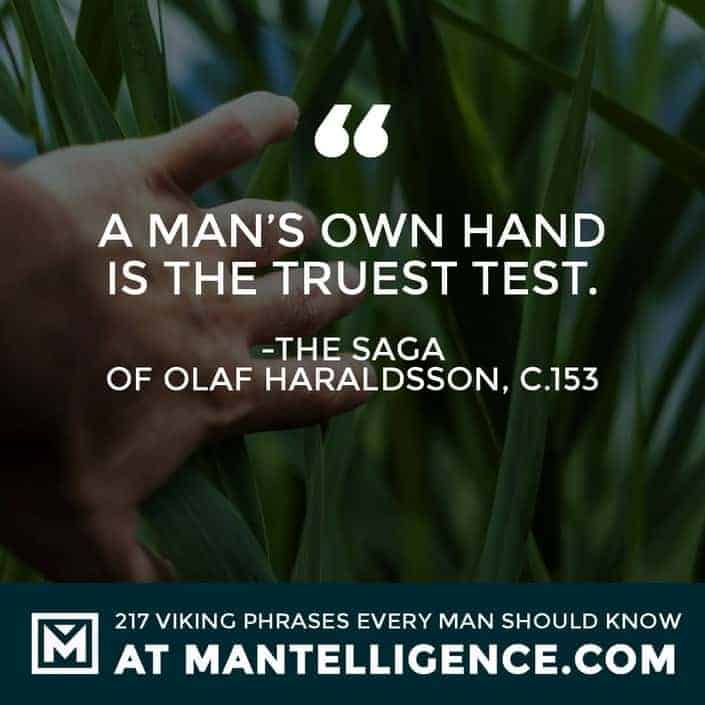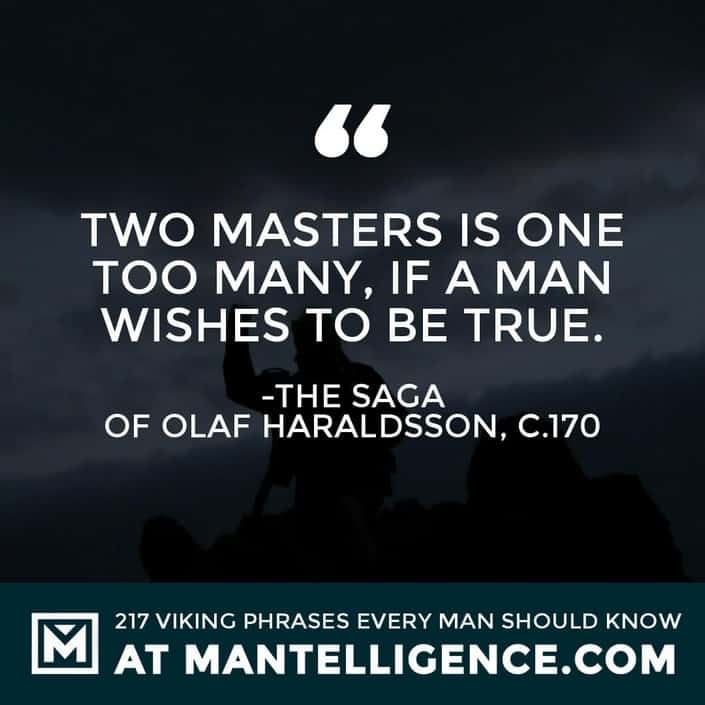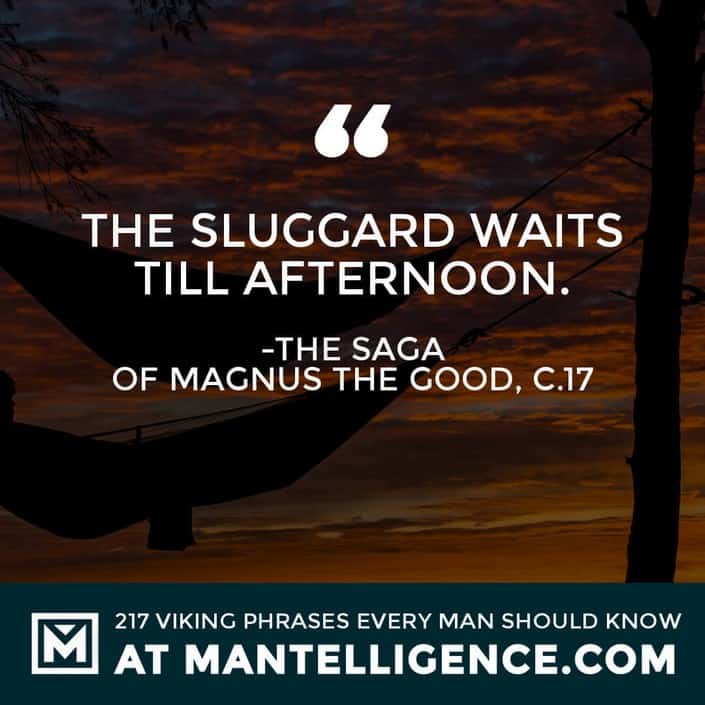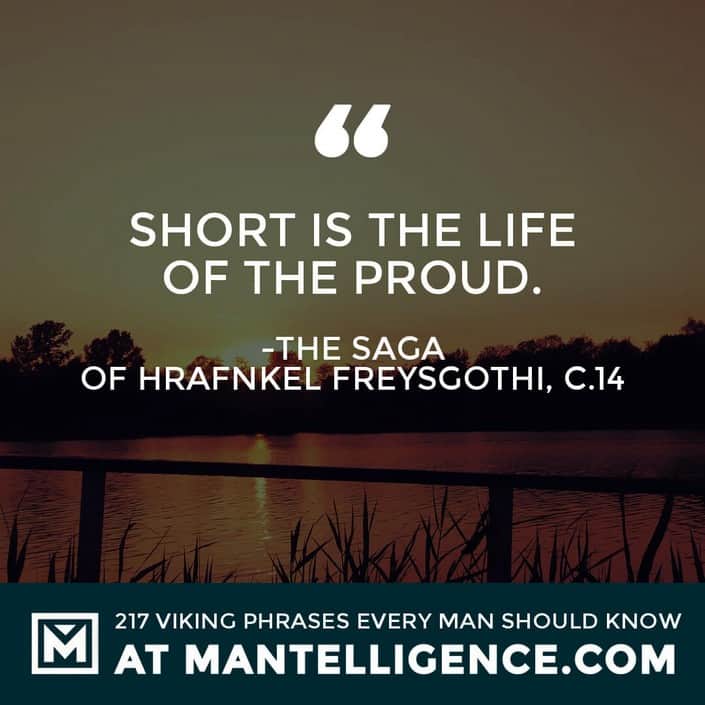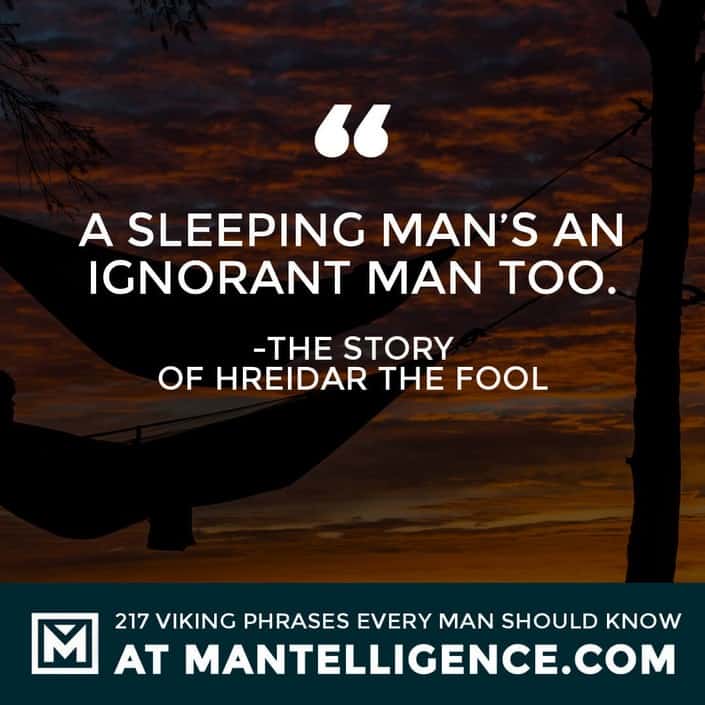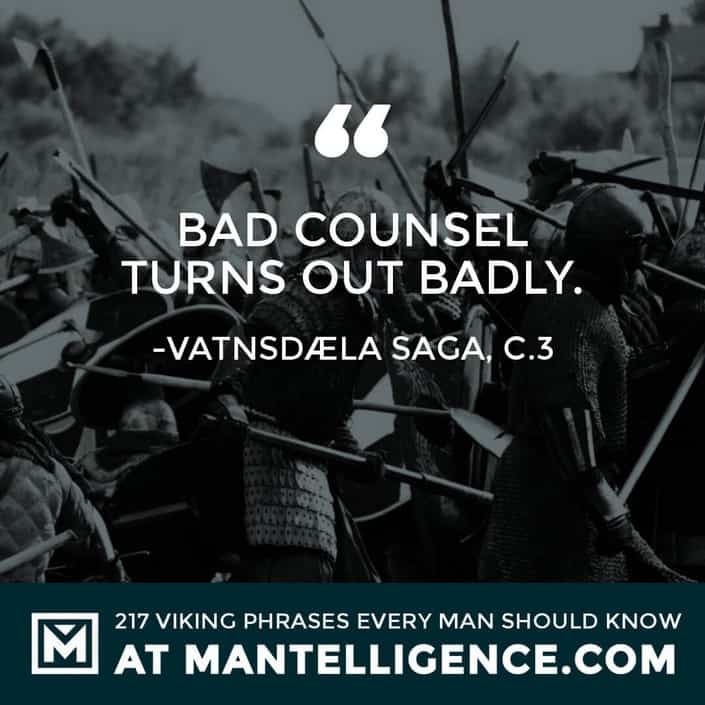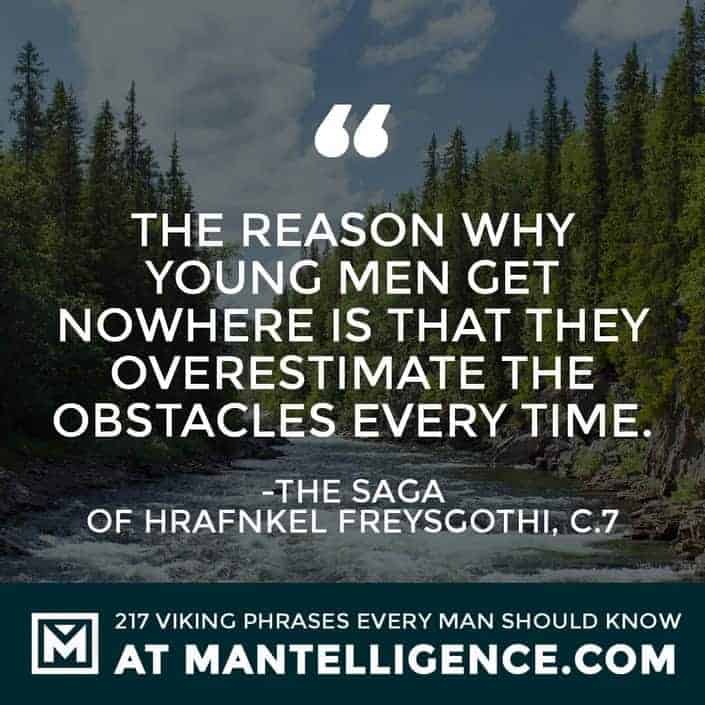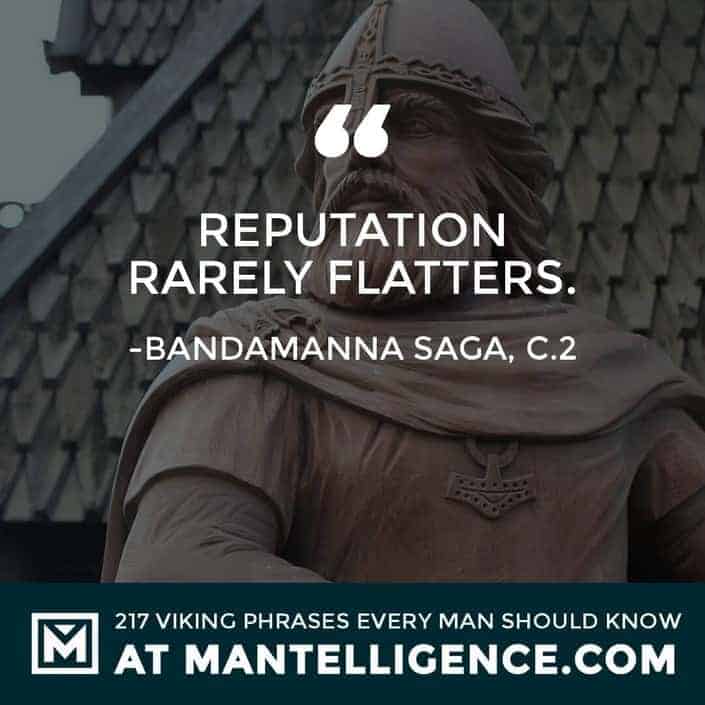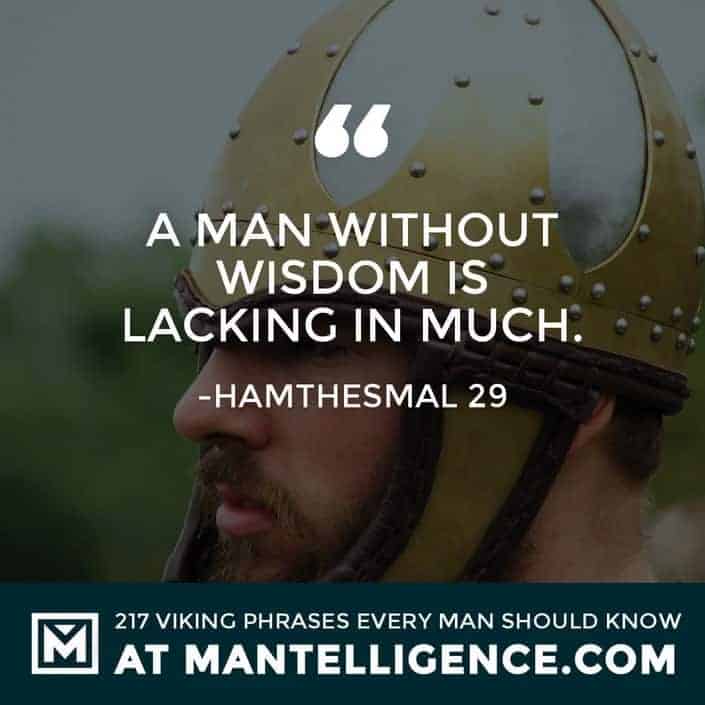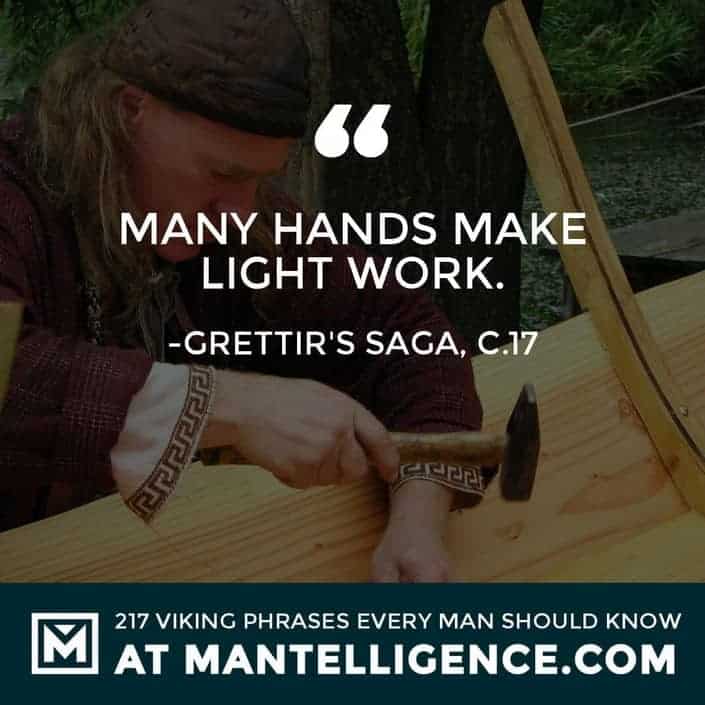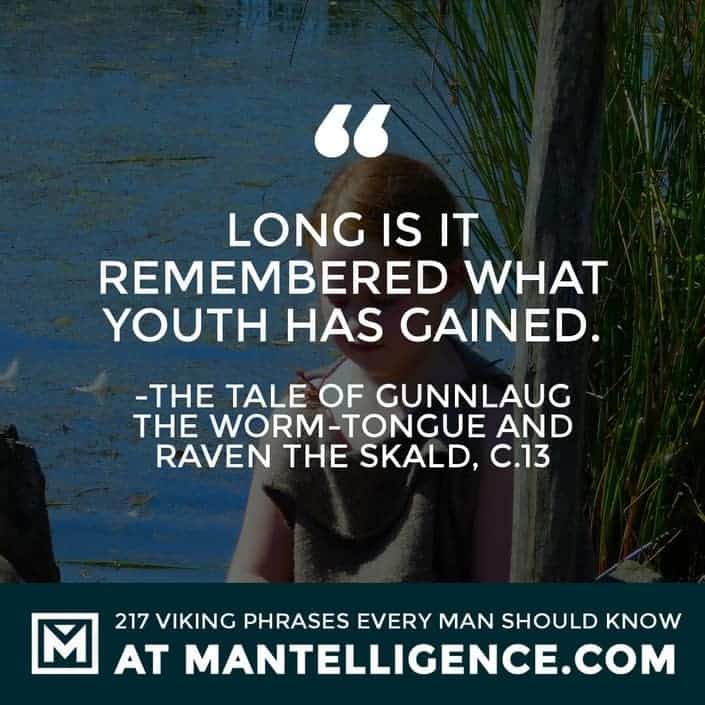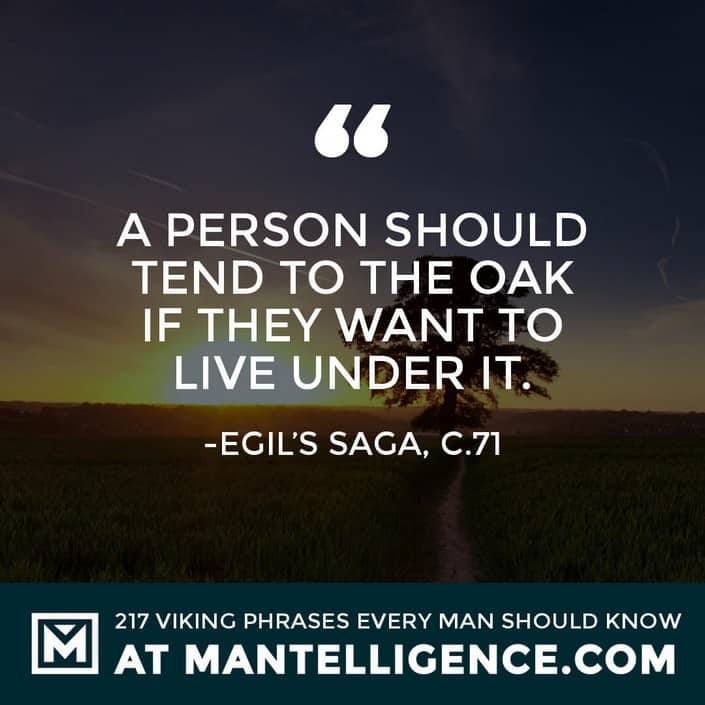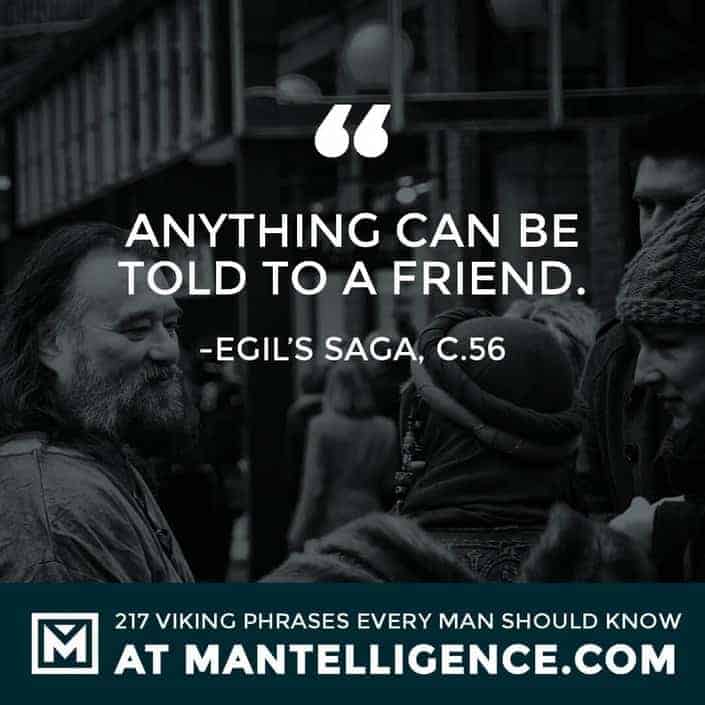 26 Best Havamal Quotes
Havamal, or "sayings of the high one", is a collection of Norse poems, that is presented as a single poem.
The verses of the Havamal are attributed to Odin, and contain both practical and philosophical questions, thoughts, and ideas. The Havamal quotes below are snippets from the Havamal and are interesting in a modern-day context because while most speak of things that aren't important/relevant to us today, many their underlying meaning remains.
Here are 26 of the best Havamal quotes: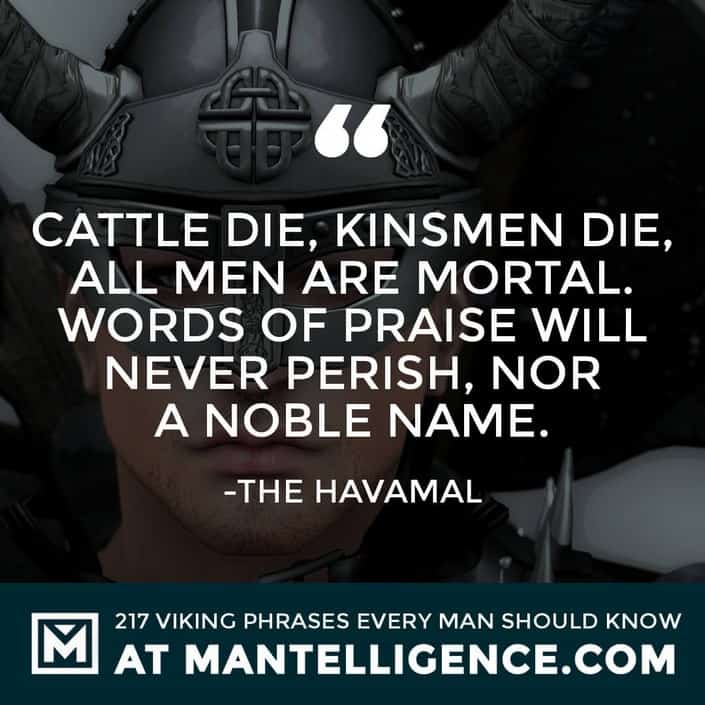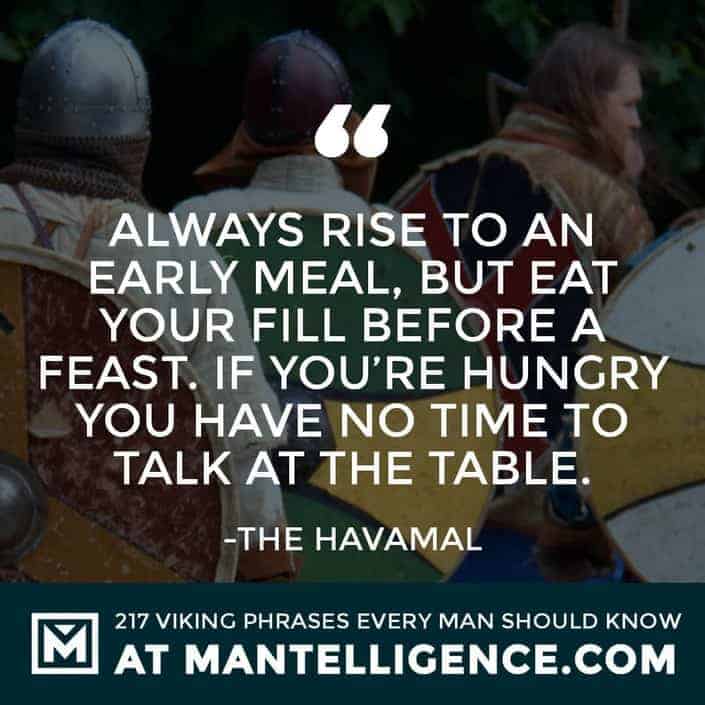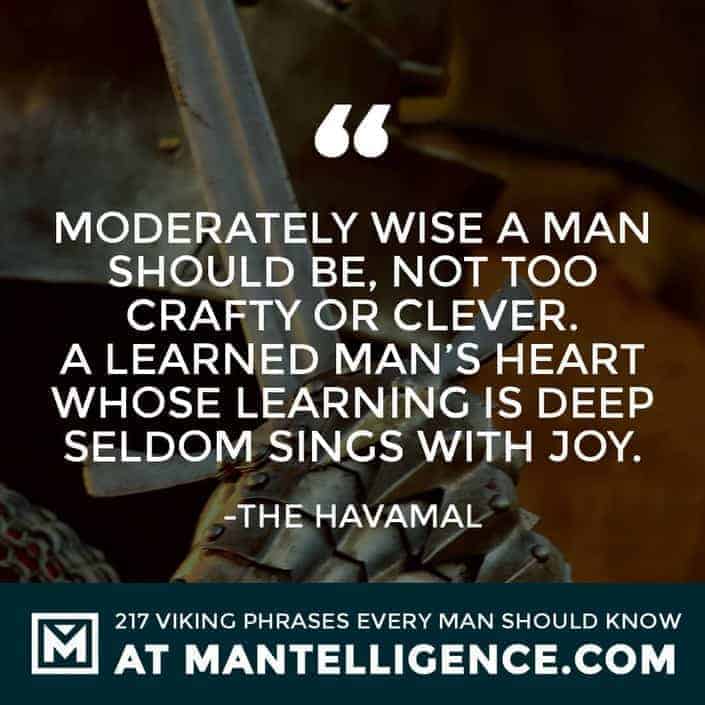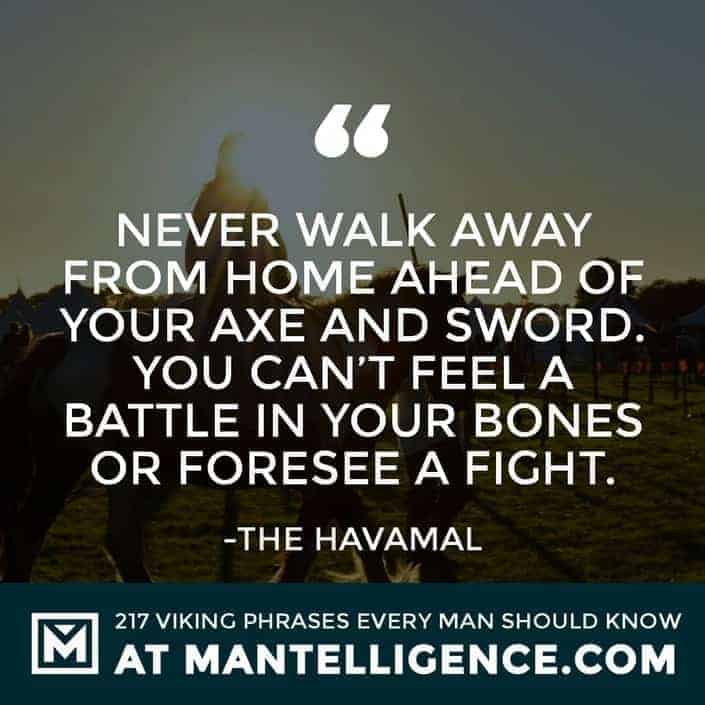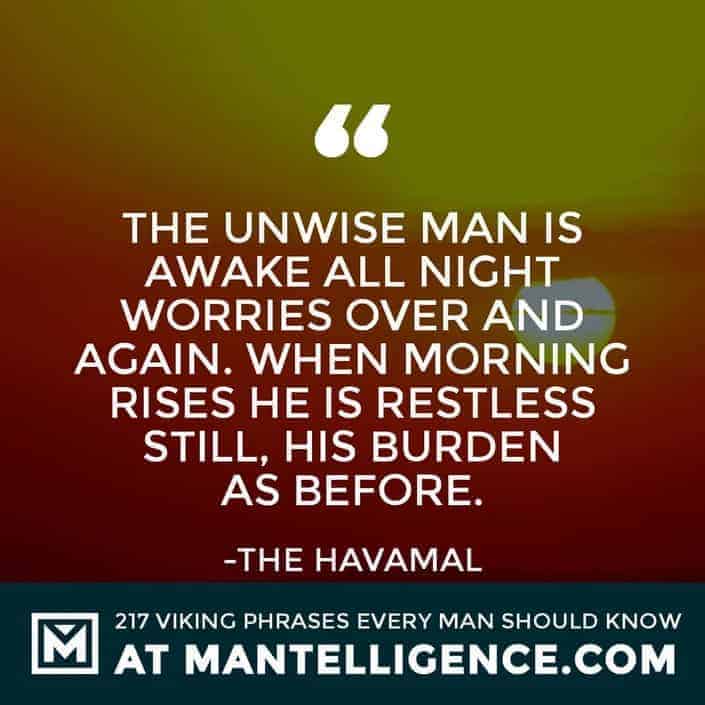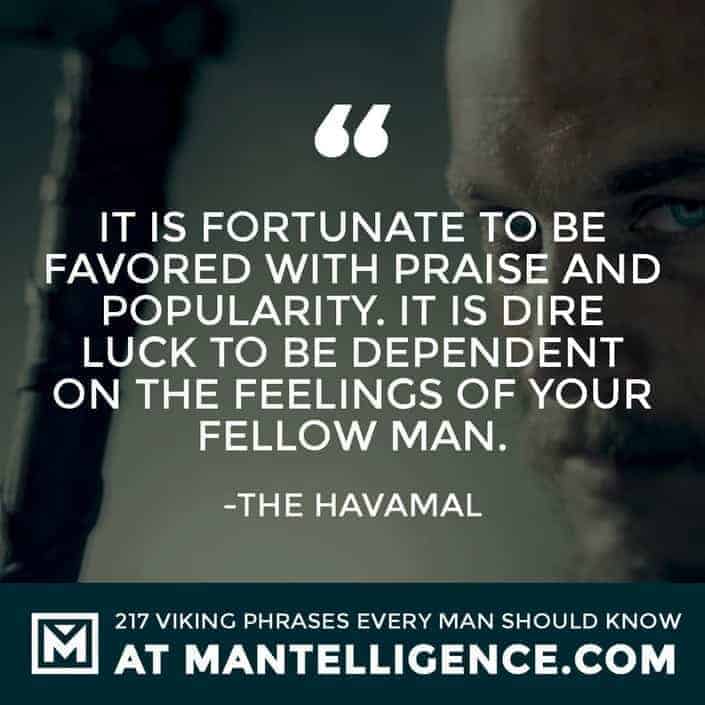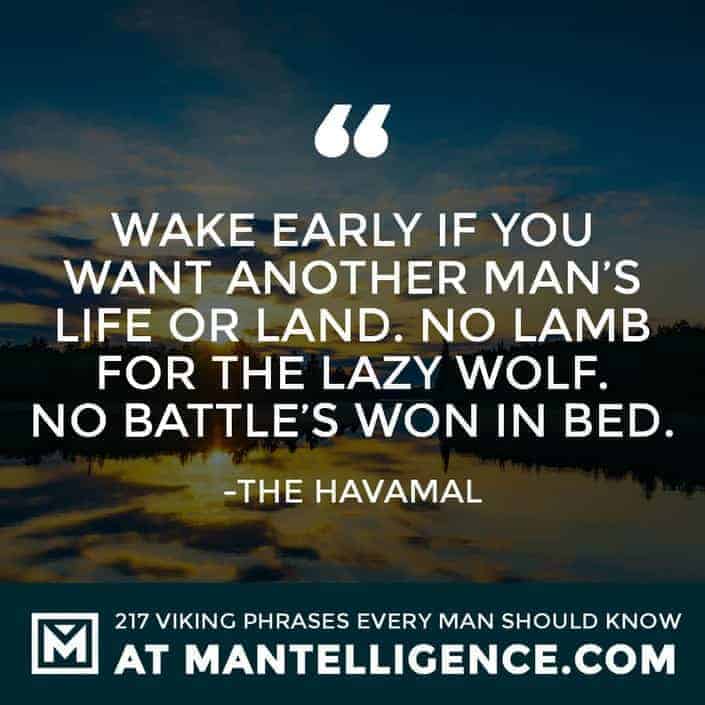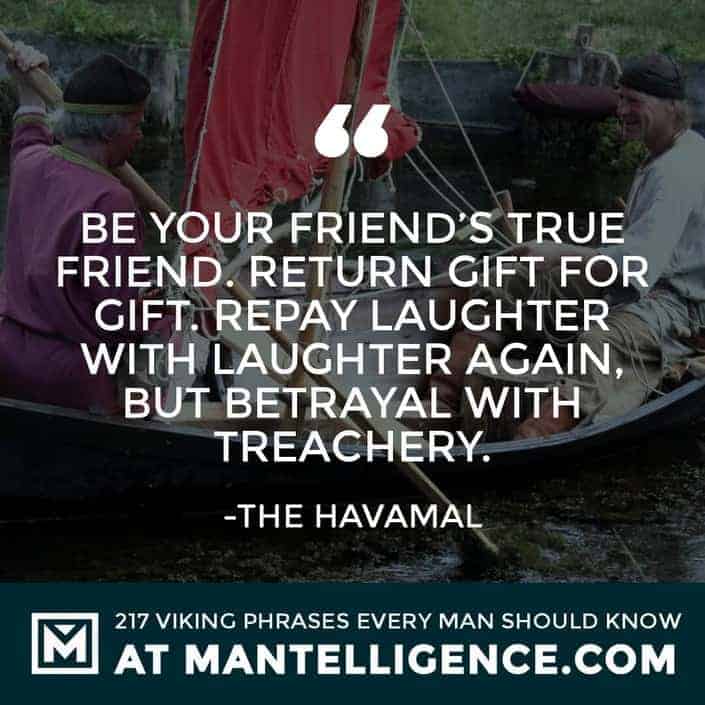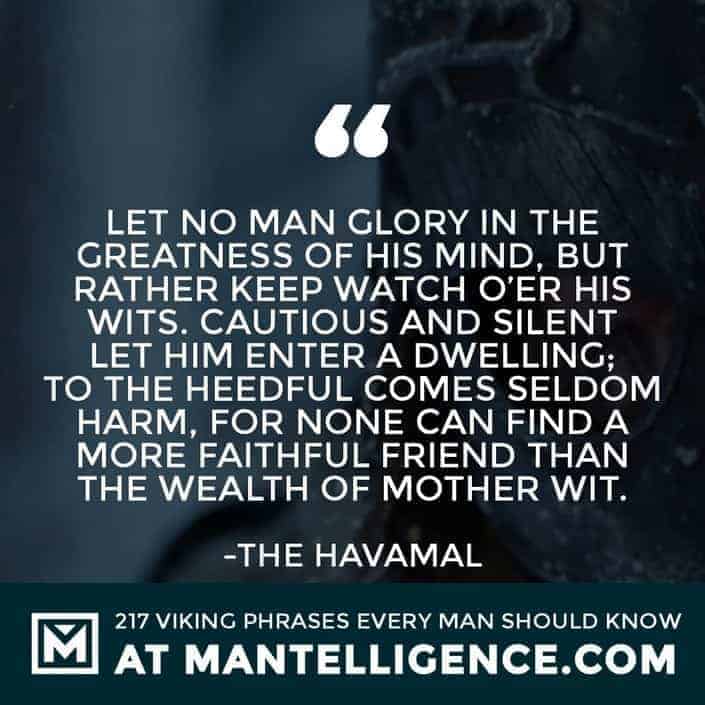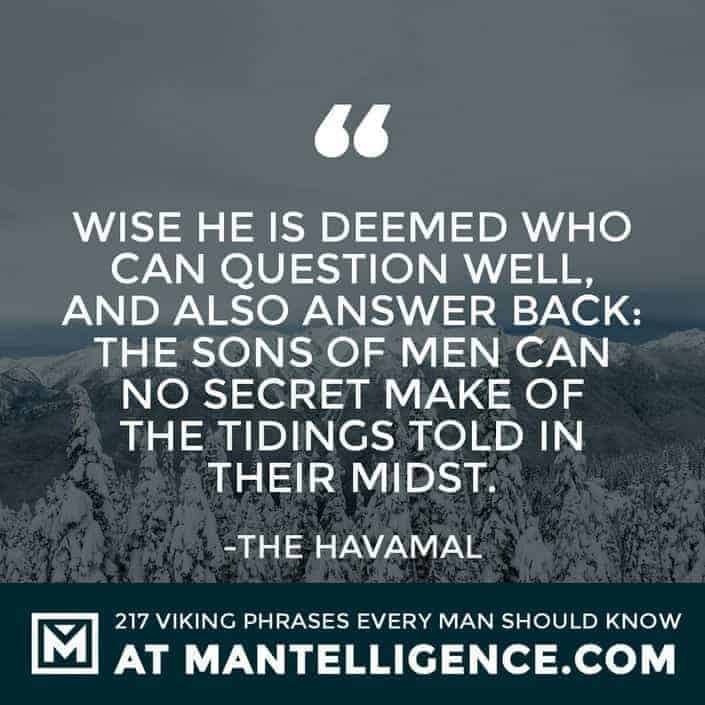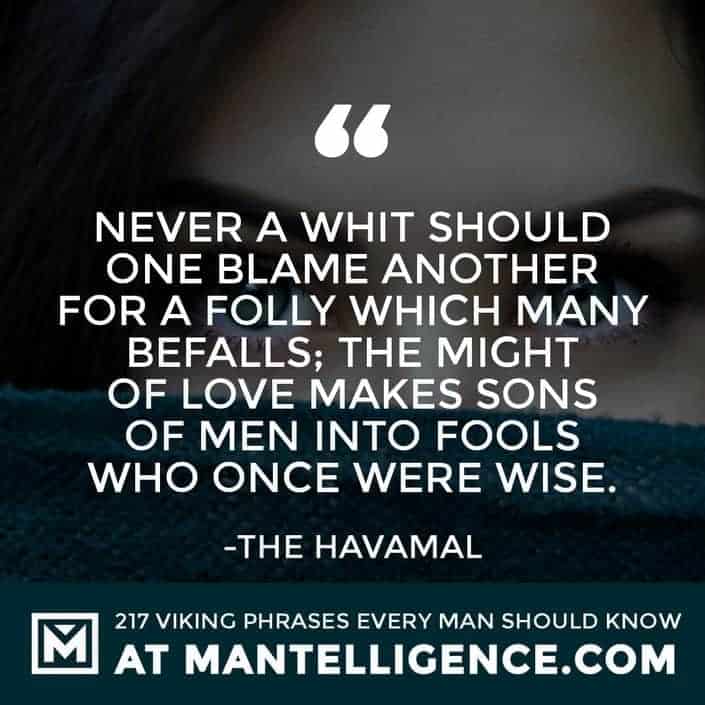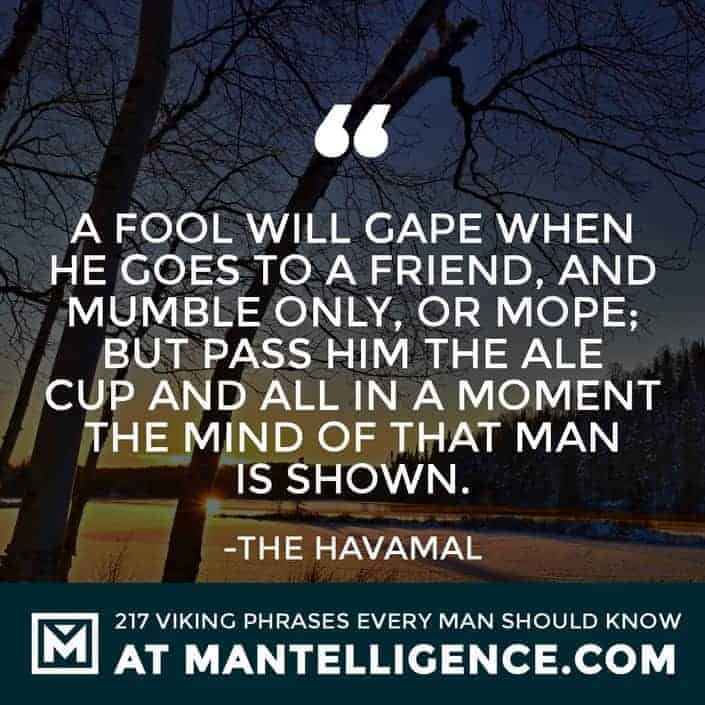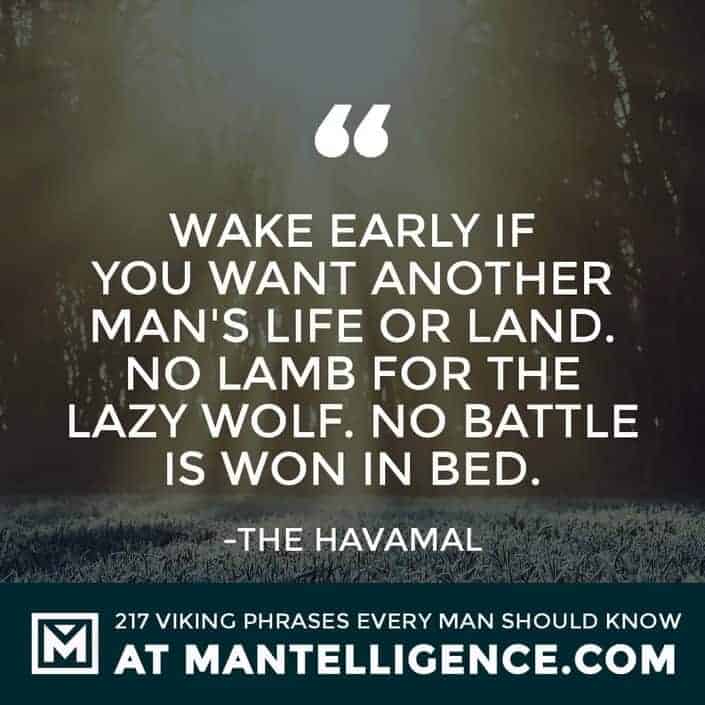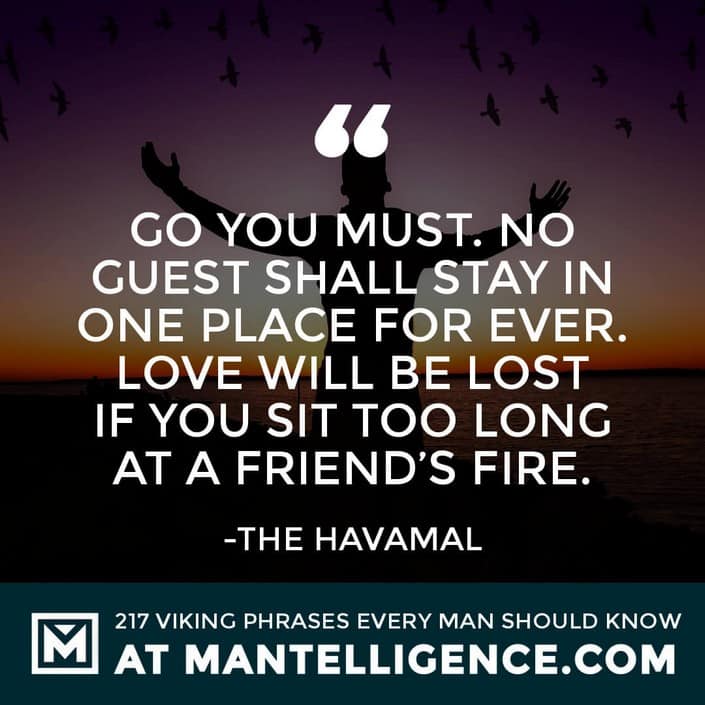 In Conclusion
The Vikings are most remembered for their sheer strength and brutality, but it's clear from reading theses Viking quotes, that they had much to offer in the way of wisdom.
While the language may change over the years, the timeless lessons remain relevant to this day. Heed the ancient knowledge of the Viking people, and you will undoubtedly reap the benefits. There's an old Viking saying:
Wisdom is welcome wherever it comes from."
Reflect on these 227 Viking sayings, quotes, proverbs, poems, and passages, and always be on the hunt for sage advice from cultures across the ages, as well as in your own life.