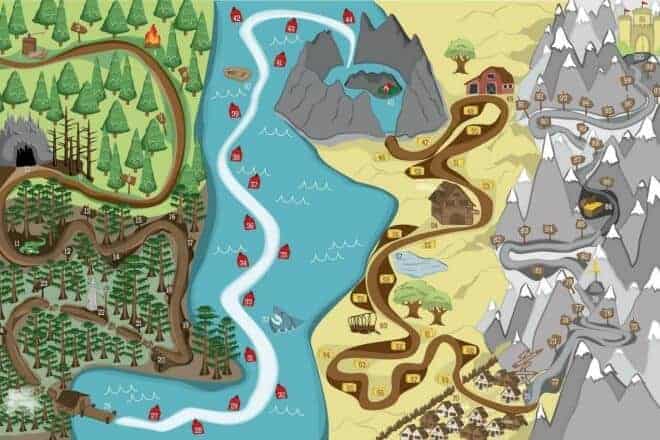 Welcome to Mantelligence!
You may be asking yourself, "What the hell is Mantelligence?" Well, glad you asked.
The Mantelligence app and www.mantelligence.com are the best things to happen to men since the two piece bikini.
It's better than Super Bowl Sunday and Kate Upton in a bikini and zero gravity combined. Okay, that might have been a stretch, but it is something really great.
So, what is the Mantelligence app, who are we and what is www.mantelligence.com all about?
What is the Mantelligence app?
The Mantelligence app is a mobile trivia game designed to give men all the manly intelligence they need (name makes sense now huh?)
First, players choose between two intense modes: Quest and Survival.
To beat levels, and advance through the game, players must use their manly knowledge to answer men's general knowledge and trivia questions.
Along the way, they'll earn treasure, set massive high scores and conquer challenging bosses.
What makes Mantelligence different than a standard trivia game?
The man-telligence questions are more than trivia. They're men's general knowledge questions and are based on the things that, as a man, you should know.
What does this mean?
As men mature, you are expected to know certain things that aren't found in textbooks.
You should know the difference between a socket and a crescent wrench, that the penalty for a false start is 5 yards and that storing beer upright helps to reduce oxidation.
While trivia questions are fun to know, the majority of Mantelligence's questions are based on men's general knowledge. They span a wide range of manly topics, like sports, tools, beer, bbq, etc.
So:
Test your Mantelligence...
...do you know the answers to these questions?
What gives beer its bitter taste?
What's a carburetor?
Who was John Dillinger?
What's the difference between a Phillips and a flat head screwdriver?
The game has over 2,500 questions designed to teach you the things, that as a man, you need to know.
You can download the app here or for a better look, check out this video teaser:
Who Are We?
The Mantelligence team is a small band of misfits that have come together to create something amazing.
Kyle Boureston (Jack of All Flannels)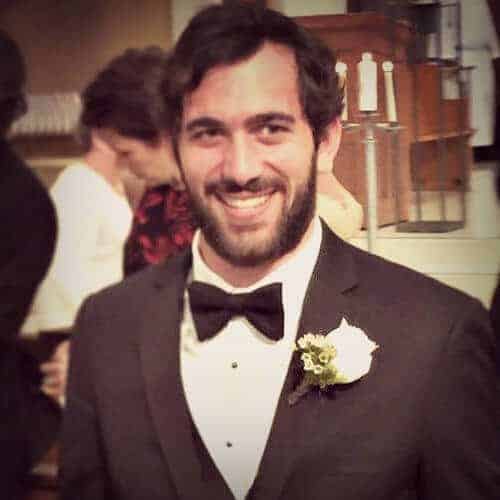 Seriously, I really like flannels. They epitomize manliness and, since they have a collar, I consider them professional attire.
I am the jack of all trades of the team. From the original concept, to writing questions, to trying to figure out HTML coding, I do it all.
I live in the beautiful Hermosa Beach, CA. On the weekends you will find me on the beach volleyball courts, trying to look like I know what I'm doing. Challenges are welcome.
Lindsey Boureston (Beautifier)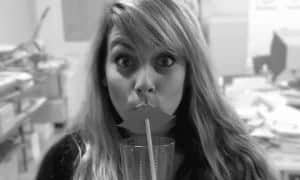 The right-brain of the team. Give her a concept drawing with stick figures and she'll somehow turn it into a masterpiece.
Lindsey is the best graphic designer on the West Coast. She does all of our design work, both for the app and our website.
She currently lives in Colorado. When she's not designing, she's out tearing up the mountain. Don't challenge her, she'll beat you.
Check out her brand-new site The Little Pine here.
What about www.mantelligence.com? What's that all about?
I'm constantly working to improve myself and the quality of my life as a man. Every time I have a question in my life, I do a ton of research and work to answer it.
For example, I recently wanted to improve my performance at work. I extensively researched the subject, did some testing, put together a strategy, and, as a result, was able to increase hugely increase my productivity.
What was that strategy?
A simple framework of 7 simple steps to become highly successful.
The topics of the articles span a wide range, but they'll all be designed to improve the quality of your life and help you improve as a man.
Some great articles we've featured on the site:
How to Become a Better Man: 57 Insanely Manly Life Tips
100 Fear Quotes to Help You Crush Your Fears
The 10 Best Antiperspirants and Deodorants for Men
How to Attract Women: 7 Things Women Find Highly Attractive [From Her]
What Can You Do?
Get involved!
Comment on the articles. If you liked a post, tell us so we can write similar content.
Need further explanation on something? Just ask.
Like I mentioned above, our blog, and of course the Mantelligence app, are designed to help you grow as an intelligent man. The best way we can help you grow is to answer the questions you are having every day.
We will do our best to guess what these questions are but we're not mind readers! What problems are you consistently facing? What do you want to know more about?
If you want us to write on a particular subject email us at [email protected].
Photo Credit: Oleh Slobodeniuk on Flickr