The Ultimate List of Hobbies – 505 handpicked hobby ideas to try.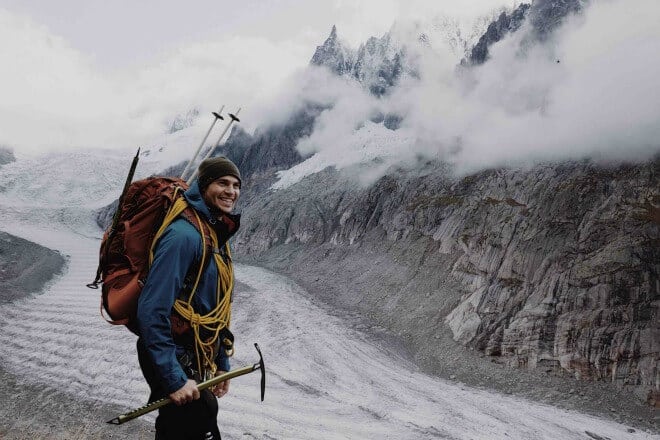 Why do you need a list of hobbies?
How you spend your free time is a big part of who you are. Hobbies help you to become a more well-rounded person, and eventually, they often turn into helpful life skills, long-term passions, and even careers.
If you're interested in diving into a new pastime, this list of hobbies should make your life a little bit easier. Try the ones that look interesting, and then move on if you're not feeling it. Eventually you'll find one that sticks.
Here are 505 good hobbies ideas for you to try:
I recommend reading through all of these 505 list of hobbies to find your absolute favorites… but if you're looking for something specific, you can click the links below to jump to that section:
Contents
List of 57 Hobbies that Make Money
Hobbies don't have to be money pits. In fact, some of there are hobbies that make money, and some can be quite lucrative.
These hobbies are rewarding in more ways than one. Some of them can even turn into full-time income generators if you pursue them hard enough.
Whether you're looking to make some extra pocket cash or change your career, this list of hobbies that make money could be your lucky ticket.
Here are 57 of the best hobbies that make money:
1. Writing/Blogging
Writing is a hobby that can quickly turn into a career if you play your cards right. Start off by making a blog about anything that interests you, and then leverage that blog to get some freelance gigs.
2. Baking
3. Refinishing furniture
4. Flea Market Shopping
5. Catering
6. Making Music
7. Tapping Maple Trees
8. Bartending
9. Wine Making
10. Playing the Stock Market
Playing the stock market is a lot like gambling, but you can tip the odds in your favor if you follow it and do your homework.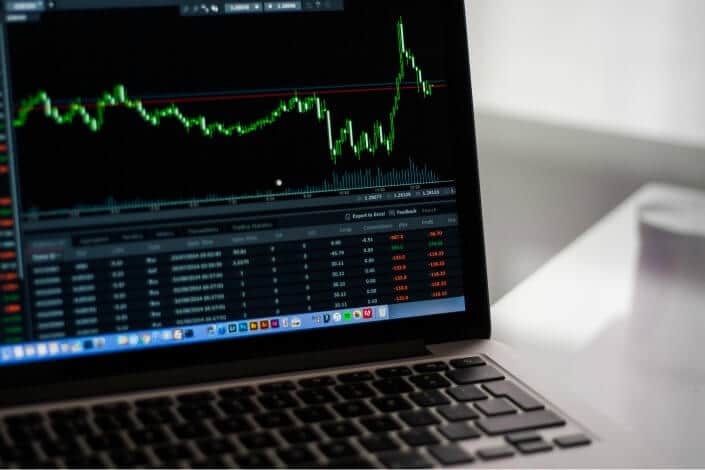 11. Taking Paid Surveys
12. Beekeeping
13. Public Speaking
14. Programming
15. Proofreading and Editing
16. Coding
17. Tattooing
18. Performing Stand Up Comedy
19. Drive Others Around
20. Graphic Design
Creating and editing images online is a blast, and you can learn to do it for free by watching some online tutorials. If you want to make some money, trying working on making company logos.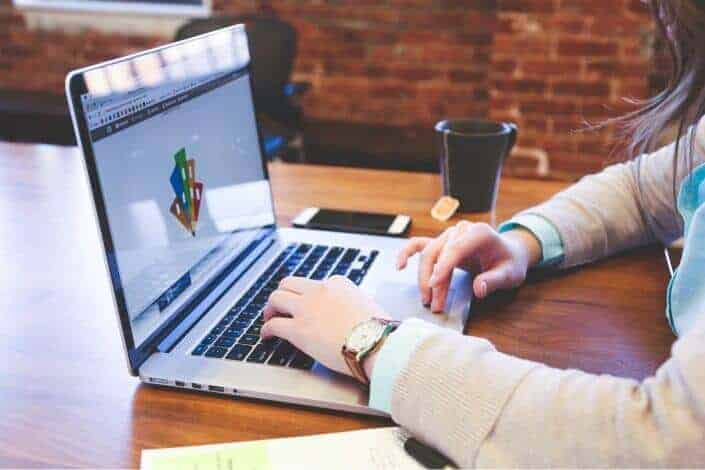 21. Making T-Shirts
22. Becoming a Fitness Instructor
23. Starting a YouTube Channel
24. Being a Handyman
25. Decorating Homes
26. Reviewing Things
27. Pet Sitting
28. Flipping Items
Flipping items can be quite lucrative if you're good at finding deals. You can search local thrift stores, or scour the internet for the latest and greatest bargains.
29. Becoming a Local Guide
30. Pursuing Credit Card Rewards
31. Social Media
32. Buying and Selling
33. Credit Card Collecting
34. Creating and/or Editing Videos
All you need is a decent camera and some editing software to become a YouTube sensation. After you get good at editing, you can find plenty of gigs that pay quite well. For inspiration, check out our men's YouTube dating channel here.
35. Giving Advice or Opinions
36. Create or sell pet clothing
37. Create and sell gourmet pet treats
38. Engravings
39. Computer Technician
40. Auto detailing
41. Teaching and Tutoring Music
If you're musically inclined, you can make a pretty penny sharing your skill with another person.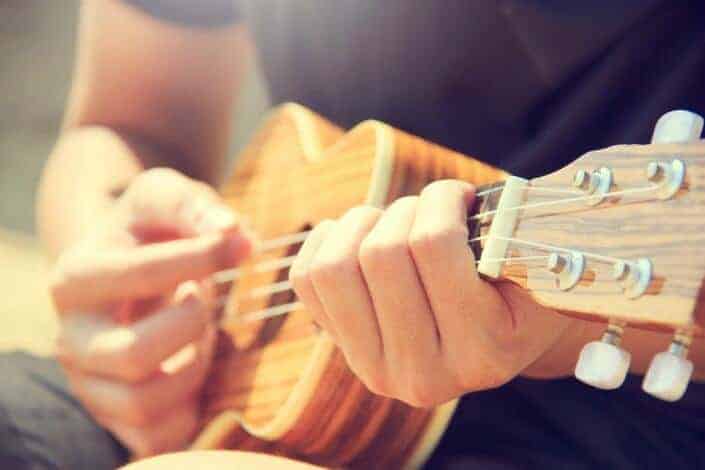 42. Auto Customization
43. Fitness or Yoga trainer
44. Website optimization
45. Search engine marketing
46. Screen printing
47. Home staging
48. Financial planning
49. Working On Cars
Learning to work on cars is an incredibly useful skill, and it's a great way to make some cash. Restoring a vintage clunker with some friends is a great way to get your feet wet.
50. Life coaching
51. Cartooning & Animation
52. Writing Music
53. Tutoring Children
54. Flower arranging
55. Couponing
56. Mobile Technician
57. Coaching Local Sports
If your dreams of becoming a professional sports star didn't quite pan out, you can still get paid to be on a sports team. Plus, you're doing something good for your community.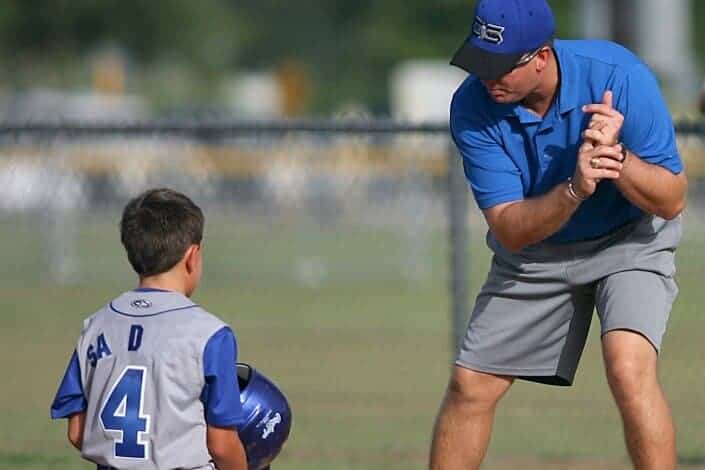 List of Hobbies that are Cheap: 54 Ideas
There are plenty of hobbies that you can enjoy on the cheap. If you're running low on funds, this list of hobbies can be enjoyed with little to no startup funds.
Some of these cheap hobbies can be done with items you probably already have sitting around the house. Others require only your body and mind.
Here are 54 of the best cheap hobbies:
58. Bicycling
Yes, the initial investment for a bike can be a little pricey, but after that you're good to go on the cheap. The money you spend on a bicycle will pay for itself in gas expenses anyways!
59. Arts and Crafts
60. Genealogy
61. Rock Painting
62. Making time capsules
63. Dog Training
64. Road Biking
65. Meditation
Zen is free. If you have somewhere quiet to sit, you can meditate.
66. Walking
67. Candle making
68. Beachcombing
69. Learn to Sew
70. Cash Flow Planning
71. Taking free online classes
72. Magic Tricks & Card Tricks
Got a deck of cards? Look up some magic tutorials on YouTube, then go blow your friends' minds.
73. Keep abreast of news and current affairs
74. Watch documentaries
75. Guerrilla gardening
76. Learn about philosophy
77. Urban fruit picking
78. Minimalism
79. Journaling
If you can afford a pencil and a notebook, you can keep a journal. You may even get a penny for your thoughts. Check out this post for some journal prompts + ideas.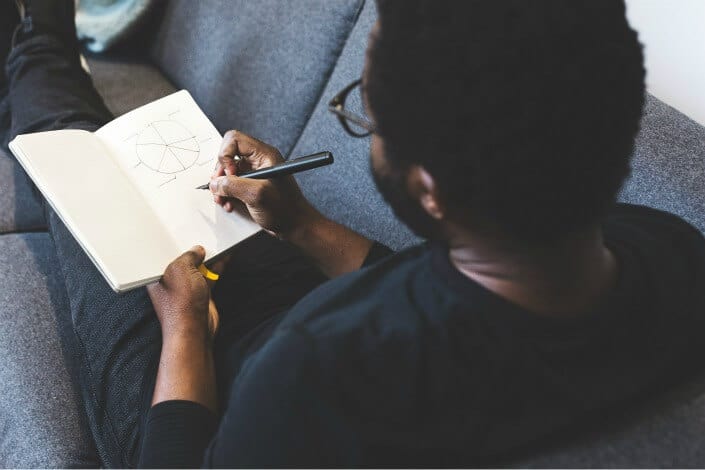 80. Go To Free Community Events
81. Fostering Animals
82. Become a Wikipedia editor
83. Decluttering
84. Upcycling
85. Reading
Your local library will hook you up. Go there. Bring home a mountain of books, and make your brain happy.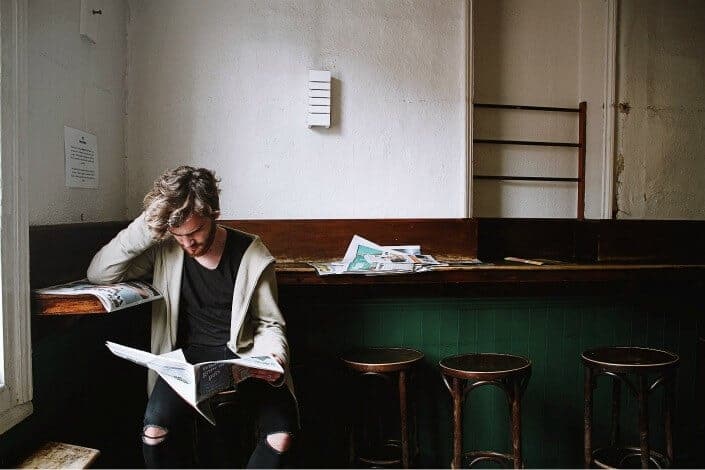 86. Making Miniatures
87. Singing
88. Tatebanko
89. Quilling
90. Container Gardening
91. Archaeology
92. Playing Chess
Chess is a fantastic hobby to share with a friend, and when you're alone you can work on your strategies or play online.
93. Circuits Training
94. Learning how to DIY
95. Sudoku
96. Participate in trivia contests
97. Noodling
98. Attend Renaissance fairs
99. Feng Shui Decorating
100. Plan walking tours
101. Crabbing
102. Boxing
All you need is some gloves and a bag to become the next world champion.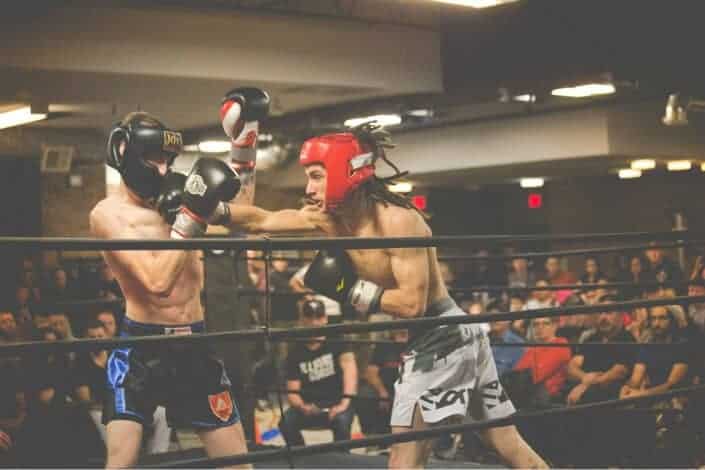 103. Dog Walking
104. Organize a neighborhood clean-up
105. Shell fishing
106. Fossil hunting
107. Foraging
108. Travel Hacking
109. Lomography
110. Learn how to make string figures
111. Origami
If you have some paper and some concentration, you can create wonderful paper art.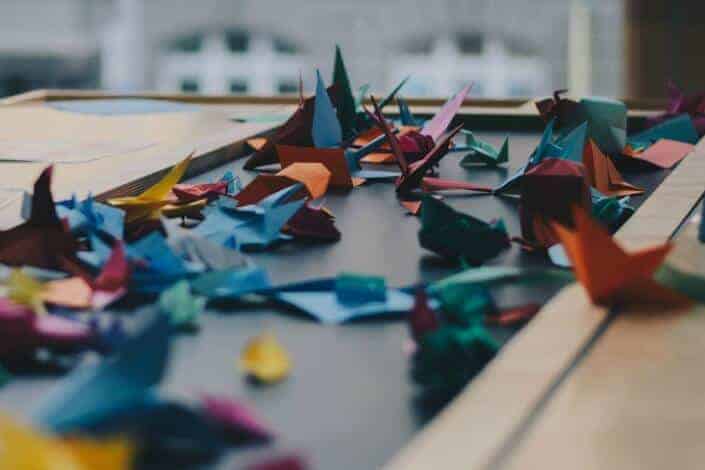 List of 63 Hobbies for Men
You're on this site, so it's reasonably safe to assume that you're a man. Well brother, this list of hobbies is for you.
Of course, these hobbies for men can be enjoyed by women too, but they lean more on the male side of the spectrum. They're perfect for doing alone, or with your bros.
Here are 63 of the best hobbies for men:
112. Martial Arts
Martial arts are a great way to improve your health, and self-defense is always a valuable skill.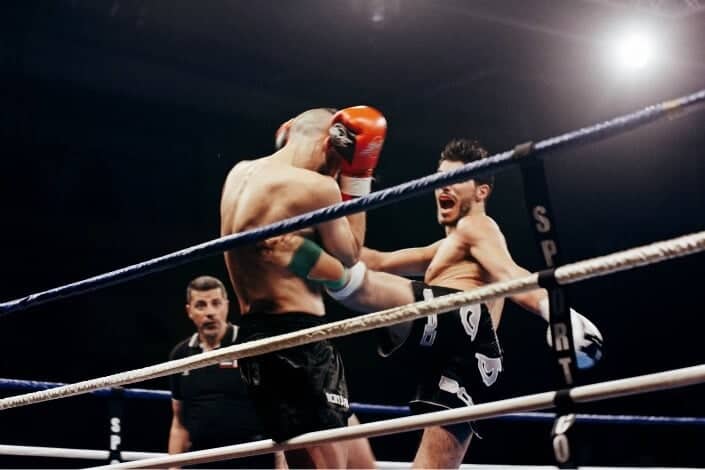 113. Working out
114. Practicing Survival Skills
115. Adventure Running
116. Improving Your Memory
117. Metal Working
118. Hookah Smoking
119. Caving
120. Weight Lifting
If you've got some free time, why not get jacked? Join your local gym or find a used weight set on Craigslist.
121. Jogging/Training for Marathon
122. Spear Fishing
123. Car Racing
124. Offroading
125. Firearm Enthusiast
126. Fencing
127. Bouldering
128. Hunting
129. Reviewing Gadgets
Guys love gadgets. You can actually make your gadget obsession pay for itself if you review products on YouTube and gain a decent following.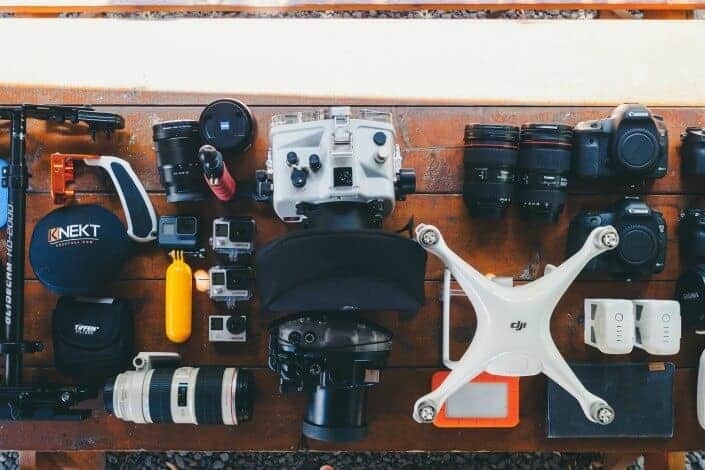 130. Woodworking
131. Building Electronics
132. Archery
133. Rock Climbing
134. Fly Fishing
135. Flying
136. Shooting/Marksmanship
137. Becoming an Alcohol Connoisseur
138. Hiking
The desire to explore nature is ingrained in the human man. Embrace your inner animal.
139. Collecting Military Paraphernalia
140. Airplane Combat
141. Architecture
142. Base Jumping
143. Beer Tasting
144. Barbecuing
145. Boat Making
146. Community Activism
147. Robot Making
148. Pipe Making
149. Racquetball
150. Smoking Meat
Making your own jerky is fun, cheap, and delicious. Share with your friends (or don't).
151. Whisky Tasting
152. Start Ground Hopping
153. Chainsaw Carving
154. Start An Allotment
155. Anti-Gravity Cocooning
156. LudoSport
157. Retro Gaming
158. Cliff Diving
159. Amateur Geology
160. Audiophile
161. Beat Box
162. Break Dancing
163. Tomahawk/Hatchet Throwing
Hatchet throwing is gaining popularity as a group activity, so check to see if you have a facility near you. If not, all you need is a hatchet, a backyard, and a stump.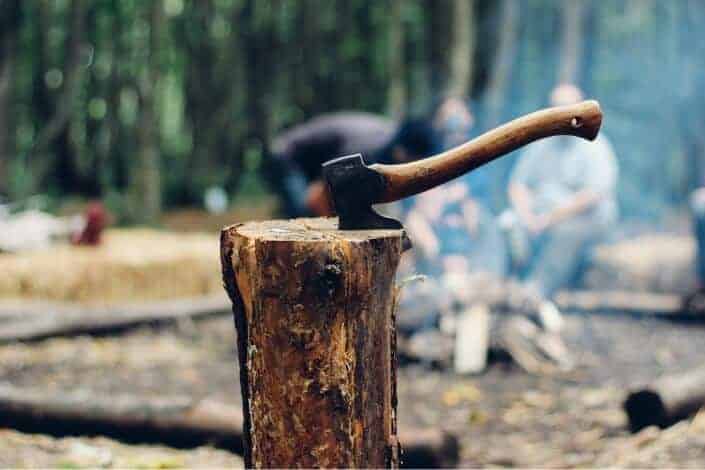 164. Ice Fishing
165. Kitesurfing
166. Motocross
167. Paragliding
168. Tequila Tasting
169. Skeet Shooting
170. Storm Chasing
171. Orienteering Sports
172. Jet sprint boat racing
173. Drag boat racing
174. Whittling
There's something classic and timeless about making art with a knife and a stick.
List of 40 Hobbies for Couples
This hobbies list is wonderful for couples who don't want to get stuck in a rut. Pursuing one of these hobbies for couples, with your partner is a great way to stay motivated, plus you can learn from each other.
Doing a hobby that you both enjoy is a great way to spend some quality time and strengthen your connection. Make sure you discuss these hobbies for couples together so you can decide on one that floats your both of your boats. Bonus: you can split any costs involved.
Here are 40 of the best hobbies for couples:
175. Yoga
Turn your living room into a tranquil oasis. There are plenty of guided yoga courses on YouTube, so enjoy an ultra chill evening with your sweetheart bending your body into a pretzel.
176. Snorkeling
177. Touring Wineries
178. Massage
179. Babysitting
180. Squash
181. Wine/Cheese Tasting
You don't need to go out to taste wine and cheese. Step 1) Buy wine. Step 2) Buy cheese. Step 3) Taste.
182. Ballroom dancing
183. Board Game Club
184. Volunteering
185. Sailing
186. Tennis
187. Starting an Etsy or eBay Store
Whether you're flipping items, selling crafts, or drop-shipping, running a small business together is a great way to form a stronger bond and make some extra money.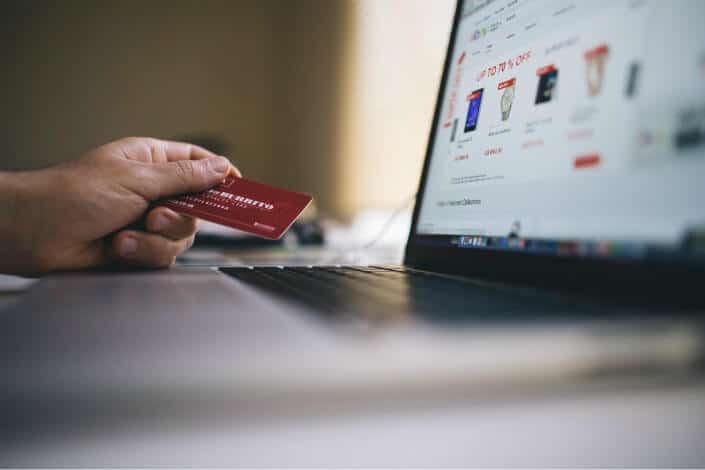 188. Star Gazing
189. Homesteading
190. Canoeing
191. Bowling
192. Entertaining & Event Hosting
193. Learning a Foreign Language
Take a language learning course, and then celebrate by visiting the language's country of origin together.
194. Recipe Creation
195. People Watching
196. Picnicking
197. Acroyoga
198. Lamp making
199. Dancing
Taking dance lessons is super fun, and then you can blow your friends away at weddings.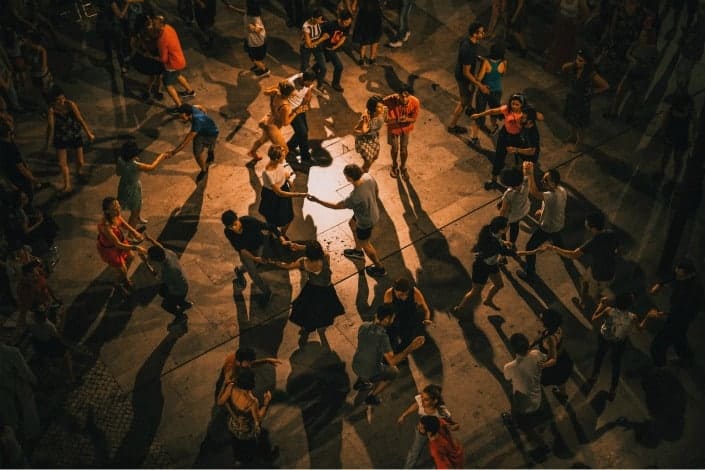 200. Chocolate Tasting
201. Salsa dancing
202. Pottery
203. Badminton
204. Theme night dates
205. Self-Care
206. World Record Breaking
207. Renovating
208. Weekend Adventuring
209. Hosting Dinner Parties
210. Road Trips
211. Cosplaying
212. Self Defense
213. Zumba
214. Cooking
Cooking together is going to save you both money, plus you get to eat the delicious results.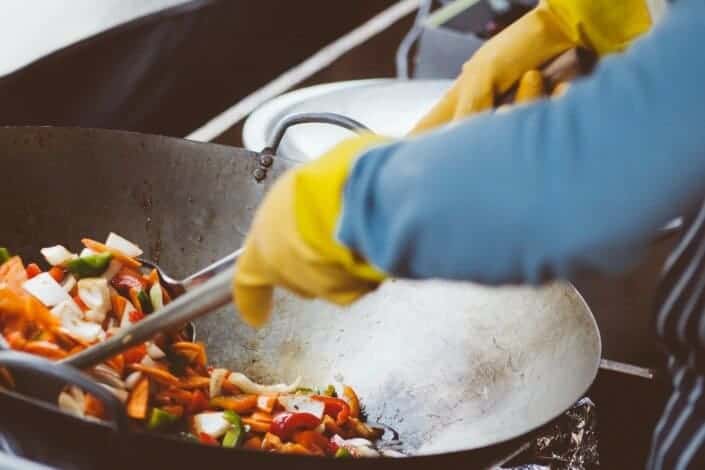 List of 64 Hobbies for Kids
The younger you start a hobby, the better at it you're going to be. These hobbies are kid-friendly, but all age groups can enjoy them.
Whether you're looking for a fun activity to do with a sibling, child, or student, this list of hobbies for kids won't disappoint. Just remember to pay attention to make sure the kid's having fun too.
Here are 64 of the best hobbies for kids:
215. Drawing
Drawing is a great way for kids to let out their inner creativity. Supplies are super cheap too.
216. Learning a New Sport
217. Flying Model Planes
218. Model Ship Building
219. Sculpt with Clay/ Playdough
220. Collecting Seashells
221. Beach / Sand Building
222. Nature Walk
223. Zoo Visits
224. Solving Mazes
225. Balloon Twisting
Start balloon twisting now and you're guaranteed to be the life of every party in college.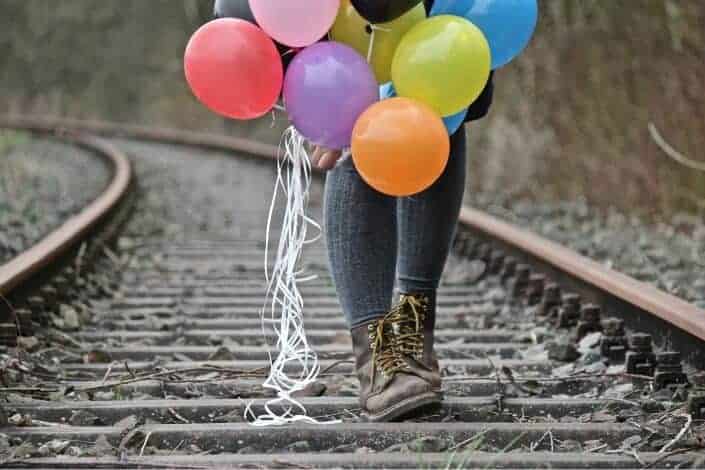 226. Collecting Stickers
227. Collecting Leaves
228. Puppetry
229. Playing T-Ball
230. Mini Golf
231. Playing Soccer
232. Finger Painting
233. Collecting Stamps
234. Coloring
235. Lego Building/Assembling
Building Legos is a classic childhood activity. It's also fun for adults.
236. Doll making
237. Making bird feeders and birdhouses
238. Insect interest
239. Crocheting
240. Flower pressing
241. Felting
242. Trekking
243. Knitting
245. Skating
246. Speed Cubing (Rubix Cube)
The record for fastest speed cubing is constantly changing. Are you up for the challenge?
247. Creating family trees
248. Story-writing
249. Collecting Baseball cards
250. Tapestry
251. Pencil sketching
252. Comic book art
253. Jewellery making
254. Doing science experiments
255. Flower making
256. Learning How to Play Musical Instruments
The younger you start, the better you'll get.
257. Juggling
258. Kite Flying
259. Collecting Marbles
260. Roller blading
261. Collage making
262. Slingshots
263. Paper Mache
264. Making bookmarks
265. Making key holders
266. Skateboarding
Skateboarding is a great way to explore the neighborhood and meet cool people. It's also fantastic exercise
267. Animal craft
268. Acrobatics
269. Jump Roping
270. Color Guard
271. Cheerleading
272. Baseball
273. Basketball
274. Baton Twirling
275. Scouting
276. RC Model Racing
277. Stone Skipping
278. Gymnastics
Kids are much more flexible than adults, so gymnastics comes easy. Haven't you always wanted to be able to do a backflip?
List of Indoor Hobbies: 60 Ideas
Sometimes you just don't want to venture to the great outdoors to enjoy your hobby. These hobby ideas let you enjoy the modern comfort of a roof over your head while you do them.
Perfect for bad weather, nighttime, and lazy days, this list of indoor hobbies can be enjoyed from the comfort of your own home.
Here are 60 of the best indoor hobbies:
279. Producing Electronic Music
If you have a computer and some production software, you could write the next big EDM album. There will always be new techniques to learn and new gear to play with.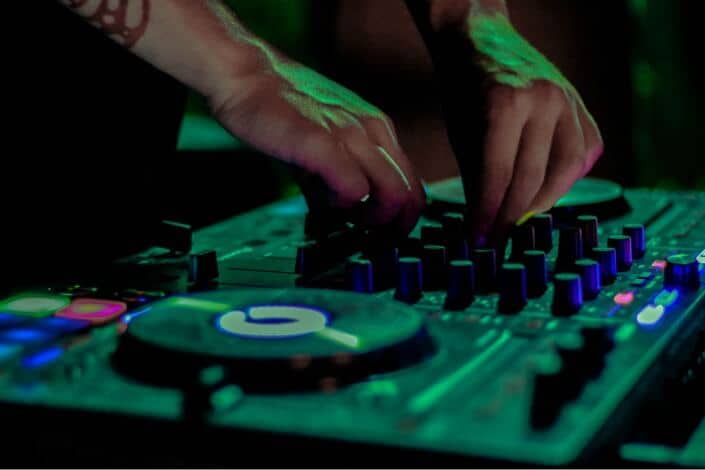 280. Book Clubs
281. Coffee Roasting
282. Airbrushing
283. Gunsmithing
284. Pinochle
285. Calligraphy
286. Chocolate Making
287. Ceramics
288. Scrapbooking
289. Fishkeeping
Keeping a fish tank is an incredibly fascinating hobby that requires more attention to detail than most people realize. Aquariums also look awesome.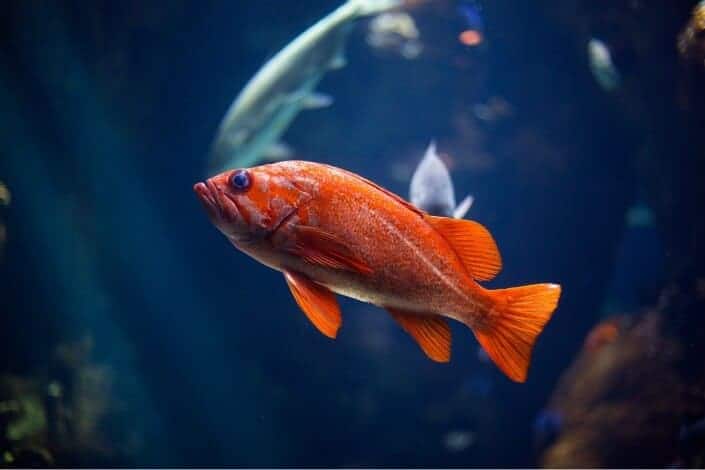 290. Soap Making
291. Knife Making
292. Dandyism
293. Collecting Model Trains
294. War Gaming
295. Making Your Own Hot Sauce
296. Poker
297. Playing Darts
298. Sculpting
299. Lockpicking
A lockpicking kit is pretty cheap, and it gives you something to mess with when your bored. Once you get good at it, you can become a burglar or a locksmith, depending on how well you were raised.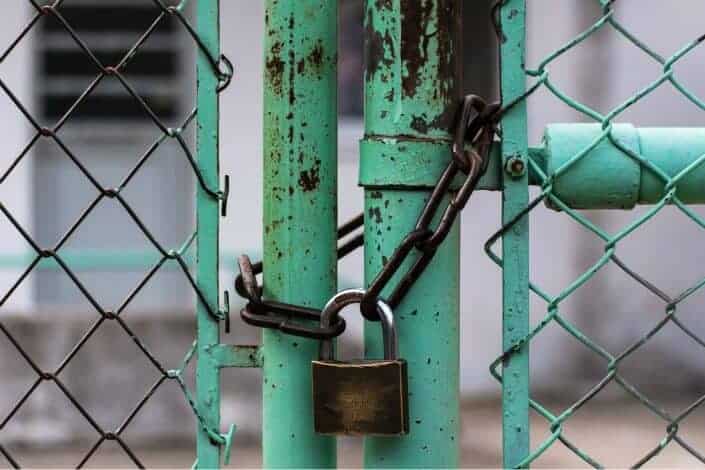 300. Watch making
301. Jam Making
302. Floristry
303. Ghost Hunting
304. 3D Printing and Physibles
305. Macrame
306. Knapping
307. Lacemaking
308. Lapidary
309. Crocheting
310. Book Restoration
311. Podcasting
You've got thoughts; tell them to the world. Some basic recording equipment is super cheap, so why not record next time you and your friends are having a discussion?
312. Table Tennis
313. Yo-Yoing
314. Reef aquarium
315. Bookbinding
316. Building Dollhouses
317. Conworlding
318. Dominoes
319. Matchstick Modeling
320. Impersonations
321. Inventing
322. Kitchen Chemistry
323. Knotting
324. Playing Pool/Darts/Foosball
Bar games are fun alone or with friends. Once you master them, you can become a shark at your local dive bar.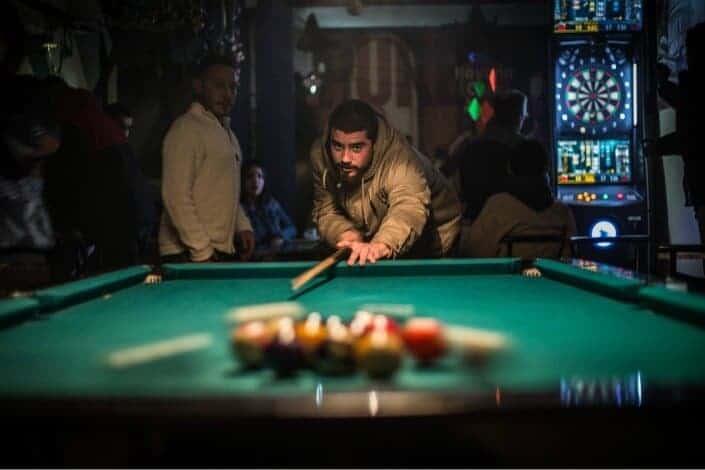 325. Making Model Cars
326. Tarot Reading
327. Sushi Making
328. Scale Miniature Building
329. Collecting Diecast Cars
330. Building ships in bottles
331. Poetry
332. Beatboxing
333. Bridge Building
334. Glowsticking
335. Tatting
336. Storytelling
337. Embroidery
338. Crossword Puzzles
Few things in this world are as relaxing as chilling on your couch with a crossword puzzle and your favorite tunes.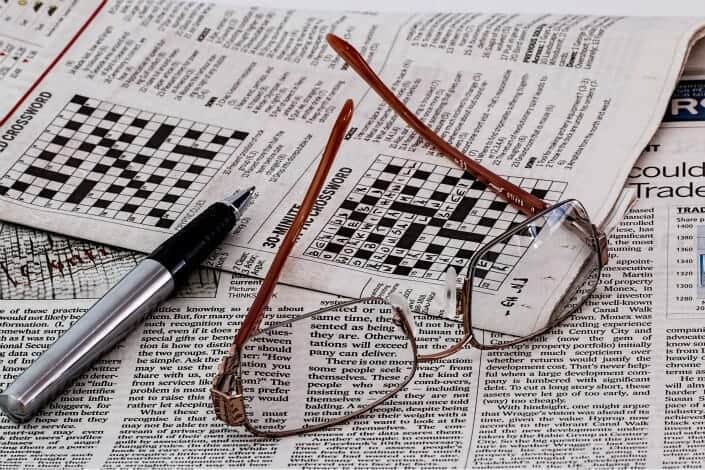 List of 53 Hobbies for Your 20's
As a twenty-something, you've got your whole life ahead of you. Why not make it count?
Now is the perfect time to pick up some new hobbies. With any luck, you'll be enjoying them for many years to come.
Here are 53 of the best hobbies for your 20's:
339. Urban Exploration
You're probably surrounded by fascinating architecture, landmarks, nature, and other cool hangout spots. Go out there and check it out; just make sure you're safe and legal about it.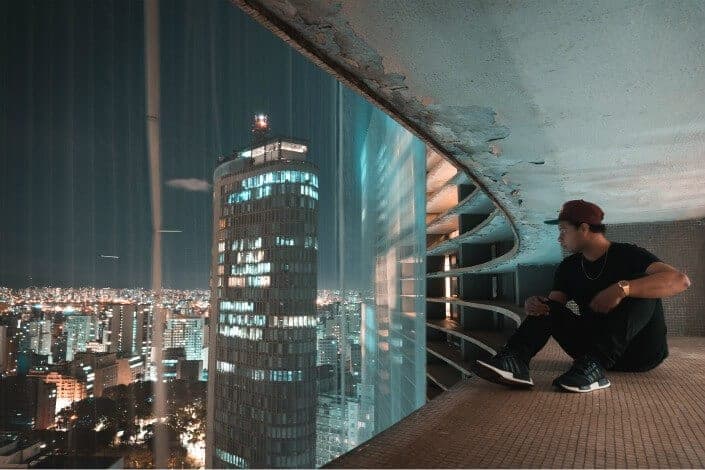 340. Tower Running
341. Camping
342. Surfing
343. Laser tag
344. Video Games
345. Windsurfing
346. Airsoft
347. Swimming
Swimming is super fun, and it's one of the best exercises out there. In your 30s, you're going to need to exercise more, so you might as well start developing positive habits now.
348. Scuba Diving
349. Paintballing
350. Drone Flying
351. Ultimate Frisbee
352. Trail running
353. Competitive Eating
354. Collect Trainers
355. Traveling
Traveling is one of the most exciting hobbies, as the possibilities are virtually endless. Expand your horizons and experience new cultures, or at least get out of your state for a weekend.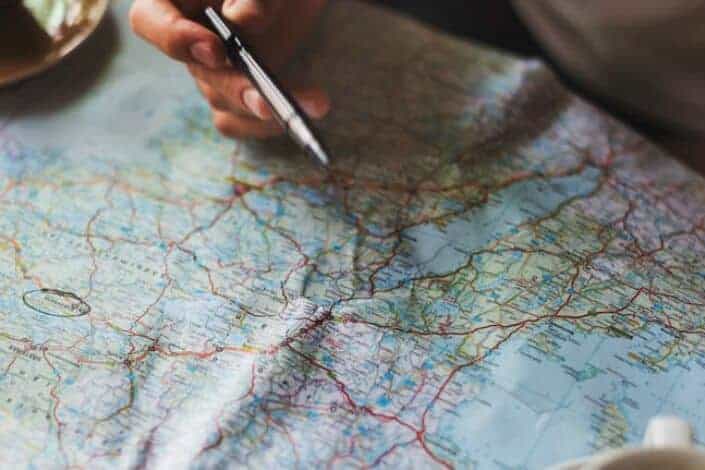 356. Wakeboarding
357. Water Ski
358. Wingsuit Flying
359. Fire Poi
360. Learning Sign Language
361. Sandboarding
362. River Rafting
363. Running
Running is a fantastic way to get to know your local neighborhoods, and it's really good for you.
364. Rapping
365. Parkour – Freerunning
366. Parachuting
367. Airsofting
368. Boomerangs
369. Go Kart Racing
370. Lacrosse
371. Starting a Band
You've matured past your teenage years but you're still young and attractive. All signs point to it's time to start a band.
372. Powerboking
373. Wrestling
374. Flying Drones
375. Ziplining
376. Grip Strength
377. Field hockey
378. Rugby
379. Speed skating
380. Flag Football
381. Beach Volleyball
382. Writing Letters
In today's digital world, a handwritten letter is always a treat. Surprise your friends and family.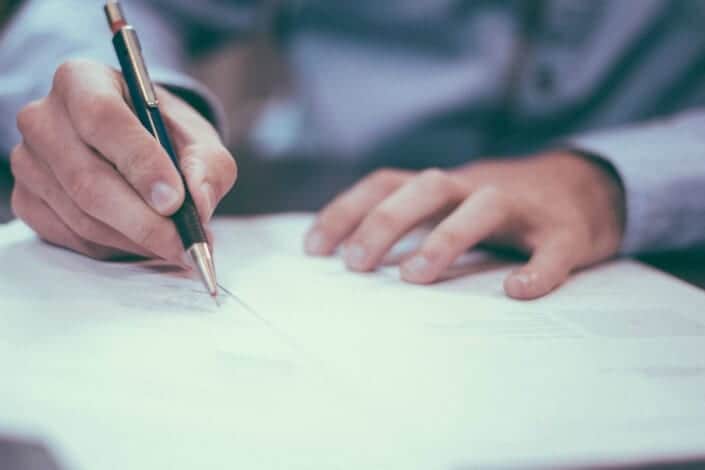 383. Frisbee Golf – Frolf
384. Knife Throwing
385. Skimboarding
386. Dragon boat racing
387. Cross Country Running
388. Fell Running
389. Track Cycling
390. Surf lifesaving
391. Photography
If you have a smartphone, you can get into photography. Go out and explore the world, and document the things that are most beautiful to you.
List of 64 Hobbies for Your 30's
In your thirties, you still have more than enough time to develop lifelong hobbies. In fact, there's no better time than now!
These hobbies are ideal for people in their 30's because they're a lot of fun, but they can also turn into serious passions that last a lifetime.
Here are 64 of the best hobbies for your 30's:
392. Blacksmithing
Be honest; you've always wanted to forge your own sword. Your quest awaits, so get started.
393. Mountaineering
394. Backpacking
395. Sports – Refereeing
396. Horseback Riding
397. Distilling
398. Landscaping
399. Stone Working
400. Skydiving
Skydiving is a great way to pump some adrenaline into those old, weary bones.
401. Cave Diving
402. Discover microscopy
403. Model Rockets
404. Papermaking
405. Gnoming
406. Tour Skating
407. Skiing/Snowboarding
408. Home Brewing
You're in your dirty thirties, so you may not be as into the bar scene as you once were. Brewing your own beer and enjoying it form the comfort of your couch is a sure sign that you're an adult now.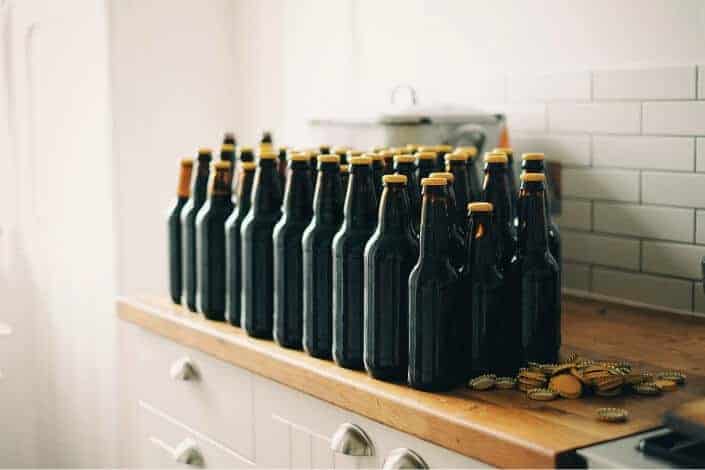 409. Furniture Making
410. Metal Detecting
411. Geocaching
412. Becoming A Film Buff
413. Treasure Hunting
414. Glass blowing
415. Organize fundraising
416. Mountain Biking
Mountain Biking satiates your desire to spend more time in nature and do more extreme sports.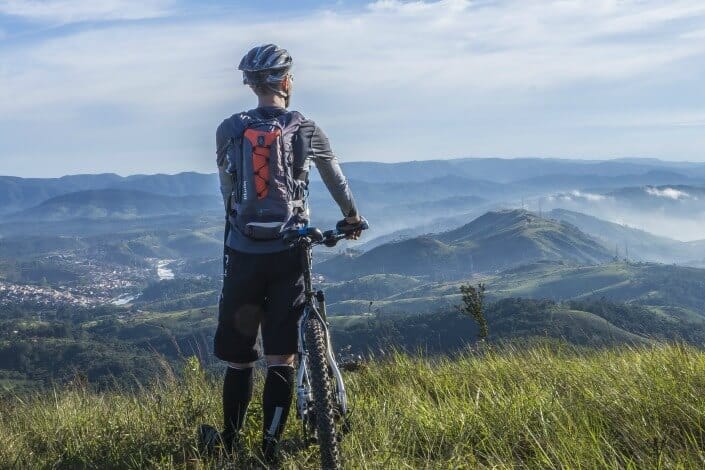 417. Collecting Comic Books
418. Neuro Linguistic Programming
419. Gun Collecting
420. Speed Reading
421. Snowmobiling
422. Shark Diving
423. Pyrotechnics
424. Painting
Buy a canvas and some paint, and see what happens., You might be the next Picasso.
425. Letterboxing
426. Hang Gliding
427. Croquet
428. Aircraft Spotting
429. Fly Tying
430. Four Wheeling
431. Herping
432. Grilling
Becoming a grillmaster is a mouthwatering hobby. Don't be surprised when your friends start showing up to watch you practice. Check out these great gas grills to get started.
433. Becoming a Rail Fan
434. Slack Lining
435. Tool Collecting
436. Building Tesla Coils
437. Surf Fishing
438. Stamp Collecting
439. Helping the Homeless
440. Motorcycling
Just you, your bike, and the open road. What could be better?
441. Dumpster Diving
442. Falconry
443. Hot Air Ballooning
444. Dog Sport
445. Bicycle Polo
446. Sand art
447. Sculling or Rowing
448. Astronomy
It's a big universe. Trying to understand it can take a lifetime or longer, so you'd better get started.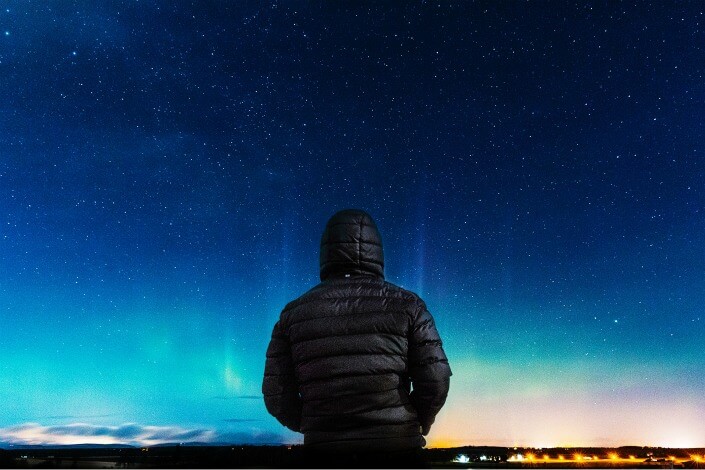 449. Boat racing
450. Outrigger Canoe racing
451. Kicksled
452. Skijoring
453. Kinetic sculpture racing
454. Polo
455. Leather Making
Leather making is fun, once you get good at it, you may be able to sell handcrafted leather items for a decent profit.
List of 50 Hobbies Over 50 or Retired
Your golden years are all about relaxing and enjoying your free time. What better way to accomplish that than by picking up a new hobby?
By now, you might think you've seen it all. Hopefully this list of hobbies gives you some new ideas, or at least inspires you to try something familiar. You're never too old to start a new chapter in life.
Here are 50 of the best hobbies for people over 50 or retired:
456. Rock and Mineral Collecting
Rocks and minerals are quite fascinating, and you'll have a great time learning to tell them apart, catalog them, and learn about how they came to be.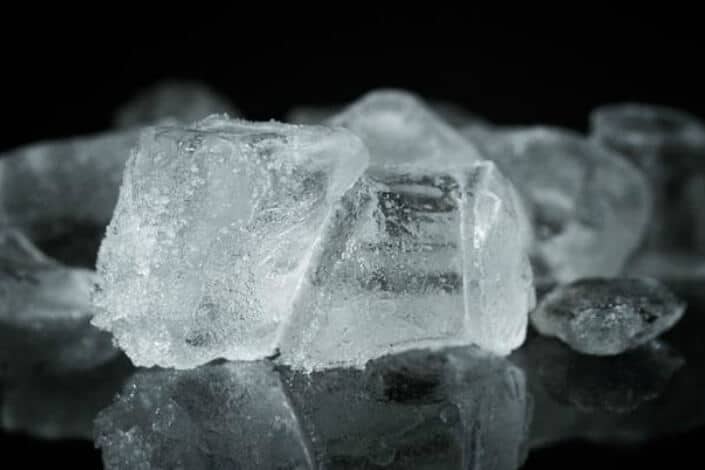 457. Collecting Sea glass
458. Upholstery
459. Woodburning
460. RV Travelling
461. Whale watching
462. Gardening
Gardening is a relaxing hobby that forces you to spend some time outside. Plus, at the end of the season, you get delicious homegrown food.
463. Golf
464. Art collecting
465. Food Preservation (Pickling, Canning)
466. Using Ham Radio
467. Taking Part Historical Reenactments
468. Museum/Art Gallery Hopping
469. Coin Collecting
Finding that rare, elusive coin can be akin to a modern day treasure hunt.
470. Infuse Alcohol
471. Being A Cigar Aficionado
472. Record Collecting
473. Being A History Buff
474. Terrarium Making
475. Farming
476. Aquascaping
478. Growing Bonsais
You can really get creative and meticulous with bonsai trees. You may be surprised by how fast the time flies as you manicure a tiny tree.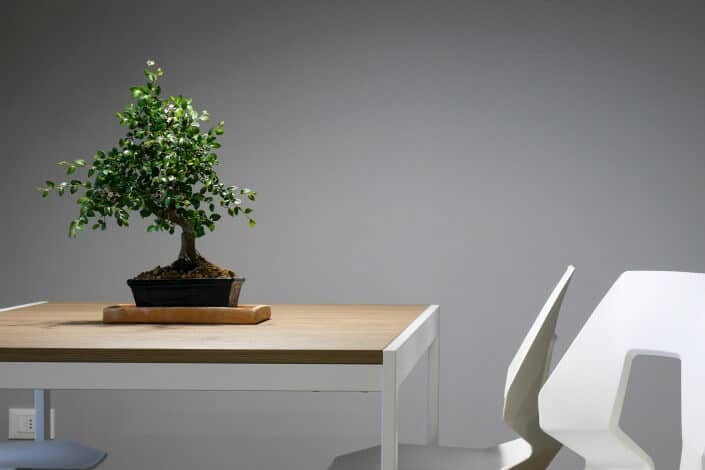 479. Meteorology
480. Found a charity group
481. Cartography
482. Taxidermy
483. Astrology
484. Cryptography
489. Graphology
490. Tea Drinking
491. Fishing
Enjoy watching the sun rise as you cast off. It's not about catching fish. It's about the experience.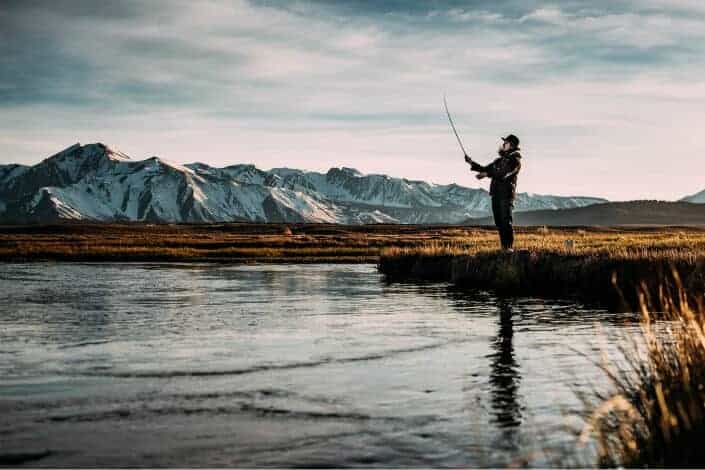 492. Tai Chi
493. Palm Reading
494. Music Memorabilia
495. Butterfly Watching
496. Gyotaku
497. Tombstone Rubbing
498. Trainspotting
499. Bird Watching
Bird watching is one of the best ways to enjoy spending time outdoors without exerting yourself. It's such a thrill when you finally spot that rare bird.
500. Rock Balancing
501. Curling
502. Fish Tournaments
503. Cloud Watching
504. Deltiology
505. Antiquing
You might feel nostalgic as you dig through items that you once owned. You may also have an advantage over other antique enthusiasts, as you can recognize the top-quality picks.
In Conclusion
Hobbies give you something new to look forward to when you wake up in the morning.
Whether you're stuck in a rut or just looking to expand your horizons, trying new things is good for you. It builds character and helps you develop new mental and physical skills.
Use this list of hobbies, to get started on a new, fulfilling hobby.
…But don't expect to be an expert. Many of these hobby ideas take years of dedication to really get down, and that's okay. Enjoy learning a new hobby with no pressure involved. Allow yourself to progress naturally, and you'll see results.
The hardest part about any hobby is simply getting started. From there, it's all momentum.