75 Anniversary Date Ideas – Jazz up your relationship!
Why is having a good anniversary date ideas so so important
…Because, you know how it is… when you first start dating someone, everything is fresh and new. Every date idea is novel and a new shared experience. You might even have several early date ideas all planned out and ready to go to recycle with whomever you've just started seeing.
But that changes as time goes by and you start having anniversaries. Thinking gets stale as time goes on and new experiences are harder to come by.
And this is a problem.
Celebrating an anniversary milestone is enormously important to the health of any relationship. It's not enough just to remember your anniversary, though that is a necessary condition, you have to mark the occasion.
That's where we come in.
Here's a list of anniversary date ideas to get your creative juices flowing. We've broken them down into a few different categories to align with where you're at in your relationship, or when you're actually going to be marking the occasion. Some are fun, some are going to get you outside your comfort zone, but all are designed to bring you and your partner closer together.
Contents
24 Best Anniversary Date Ideas
Let's not over complicate things if you're running late or your anniversary is, like, this week. We've compiled the best anniversary date ideas to get you started. You may need to do a little bit of legwork to make some of these happen, but there are plenty you can accomplish today.
Here are 24 of the best anniversary date ideas:
1. Head Back to the Spot Where You Two Met
Show her you remember exactly where you were when the course of your life changed forever. Presumably.
2. Get a Room at a Chic City Hotel or Country B&B
Everyone deserves a little staycation.
3. Head on an Unplanned Road Trip
Get out of Dodge for a bit. Just skip Vegas. Vegas baby!
4. Head to the Spa
Maybe she's used to the pampering you know she deserves, but try a couples massage.
5. See a Band You Both Love in Concert
Music has the power to change lives. Spend a few hours bringing yours closer together.
6. Volunteer Together
Spend time on each other and make the world a little bit better. Win-win.
7. Head to a Theme Park
Sometimes the "Happiest Place on Earth" isn't just a marketing slogan.
8. Go on a Boat
Bring your swim trunks and your flippy floppies…
9. Take a Cooking Class Together
You can score a lot of man points if you can make more than grilled cheese, steak, and pasta out of a box.
10. Spend the Night Laughing—and Drinking—at a Comedy Club
A two drink minimum makes everyone funnier. But save your comedy stylings for after the show.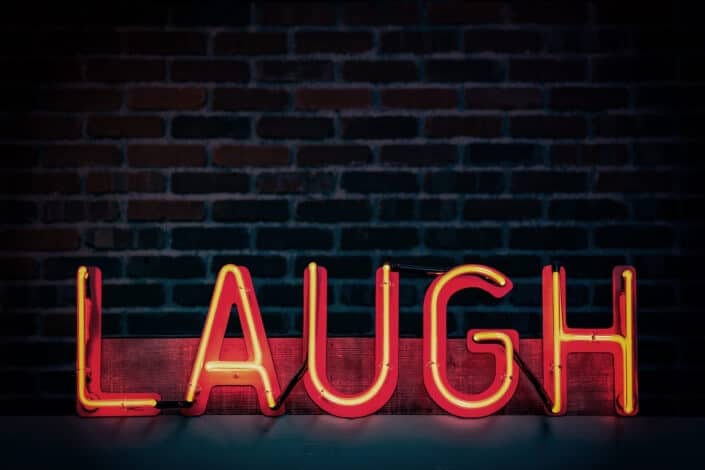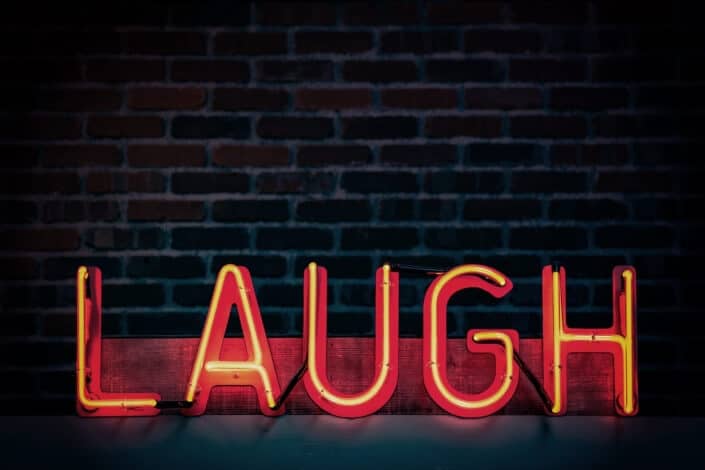 11. Find a Chic Bathhouse or Hot Springs
Your anniversary is a special day, but there's not a day a hot soak doesn't improve.
12. Relive your first date
You may need to check in with social media to remember all the details, but if you pull this off, you're a winner for life.
13. Relive the wedding, if you're married
Get down on one knee. Renew your vows. Don't invite all the cousins.
14. Go ballroom dancing.
Ballroom dancing lessons were probably a lofty goal in the lead up to the wedding. Now that you've got the extra time, learn the proper technique to cut a rug.
15. Go Glamping.
Fancy camping. It's a great excuse to drink champagne in nature.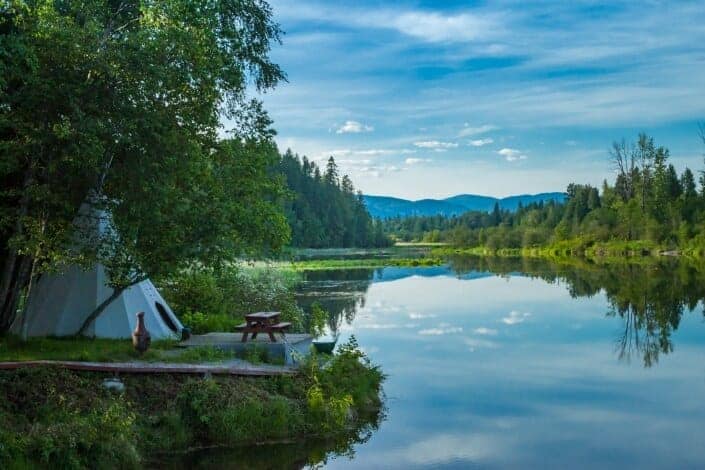 16. Do a food truck tour.
Get out and see some of the city. Check social media to see where you'll be dining tonight.
17. Hit a dance club.
Pulsating beats and thirty dollar light beers. Talk about reliving yesteryear.
18. Try indoor bouldering.
This is an intense full body workout which gives you the chance to look like a complete stud… or at least show some serious vulnerability. Either works.
19. Go on a motorcycle ride.
Three hundred miles with her arms wrapped around you.
20. Attend an outdoor concert.
From ancient Rome to Woodstock. Music just sounds better outside.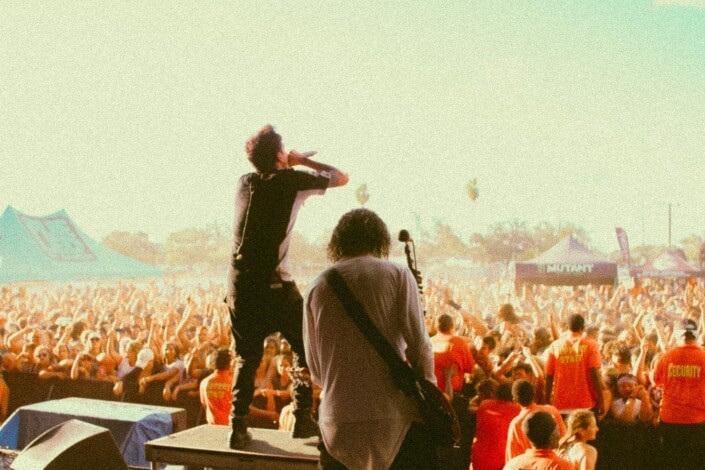 21. Go to a local fair or festival.
Take in a little local culture. Can anyone say butter sculpting?
22. Taste wine at a vineyard
Sometimes you just have to go to the source to experience the joie de vivre.
23. Get dressed up to the nines and visit the Opera.
You don't need a reason to break out your monocle or learn to tie a bowtie, but your anniversary is certainly one.
24. Take a tour of your local brewery.
Similar to the vineyard, taking the time to learn something about your libations is a real bonding experience.
16 Anniversary Date Night Ideas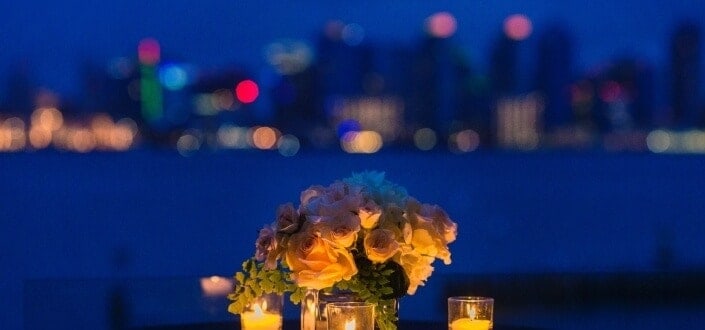 If you're not going for a weekend or a long trip, the anniversary date night itself is the big show.
This isn't just any night, so we've got you covered on some stellar date night ideas sure to score all the winning points.
Here are 16 of the best anniversary date night ideas:
25. Reconnect over your future
This is your person. This is your life. There's no better time to revisit your communal future than your anniversary.
26. Bar hop
Simple, but effective. Take the chance to cut loose with a few drinks at a few different venues.
27. Go out to a jazz club
Jazz clubs are great. You have the chance to dress up and have a nice cocktail without being stodgy.
28. Go to a Sip and Paint
The more you sip, the more creative the painting.
29. One night dinner cruise
There is little in life as romantic as a boat. Couple the high seas with dinner, drinks, and dancing for the easy win.
30. Ethnic Eats
Get outside your comfort zone with some global eats. Tums are your friend here.
31. Go Ice Skating
Man up and get the figure skates. Show a little vulnerability. Remember the Cutting Edge?
32. Schedule some hot tub time.
I'll say it again. A hot soak has never steered a man in the wrong direction.
33. Go to the ballet
Watch Billy Elliot first. You'll feel better about the ballet and you'll score so many brownie points.
34. Make out in the back seat of your car.
Remember to make sure the high school kids aren't around.
35. Go to a haunted house.
Pretty much the only way to ensure she's closer to you than the motorcycle ride.
36. Go to karaoke.
"Don't stop believing!" In you. Don't stop believing in you.
37. Crash a wedding.
You're swinging for the fences here. Have a backup if this blows up on you. And it will… almost always.
38. Wait in line for the new iPhone
It's what Steve Job's would do. WWSJD?
39. Have an arcade date.
Arcades are making a comeback. Nostalgia is a strong emotion. Play that card.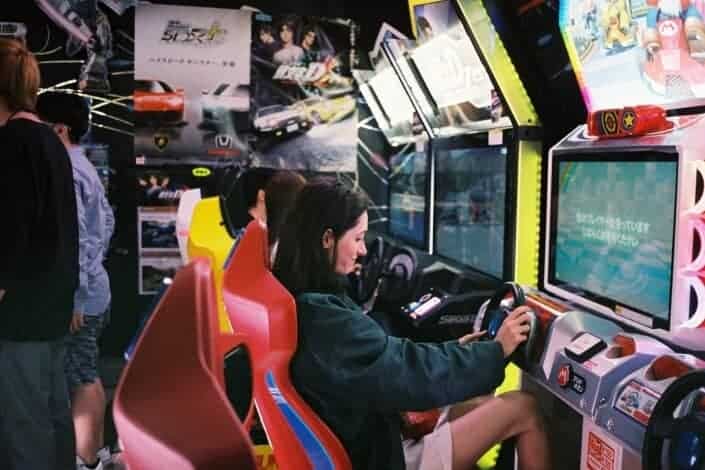 40. Take a pole dancing class together.
If ballet isn't your speed…
16 Cheap Anniversary Date Ideas
There's absolutely no requirement to spend your retirement savings (do you have retirement savings? I don't…) on your anniversary. In fact, cheap date ideas are often the most successful.
Here are 16 of the best cheap anniversary date ideas:
41. Go for a hike
Nature is free. That doesn't mean getting out in nature doesn't have great value.
42. Plan a romantic picnic
Plan it. Do it. All you need is a bit of grass and a blanket. Oh, and food. Get some cheese too. And wine. Get wine.
43. Stay in and watching a movie together.
In this era, there is absolutely no reason you shouldn't have a binge watch.
44. Spend the day at the beach
Rolling surf is extremely relaxing. Just another reason to get married in the summer.
45. Sit by the lake, pond or river.
There's a reason so many romantic stories happen by babbling brooks.
46. Go to a museum or art gallery.
Go look at something amazing. It will make you feel better about your sip and paint sessions.
47. Run a race or go to a charity event.
The couple that runs together stays together.
48. Learn to play an instrument together.
If you get through this one together, make sure there either is a ring on it, or you put a ring on it.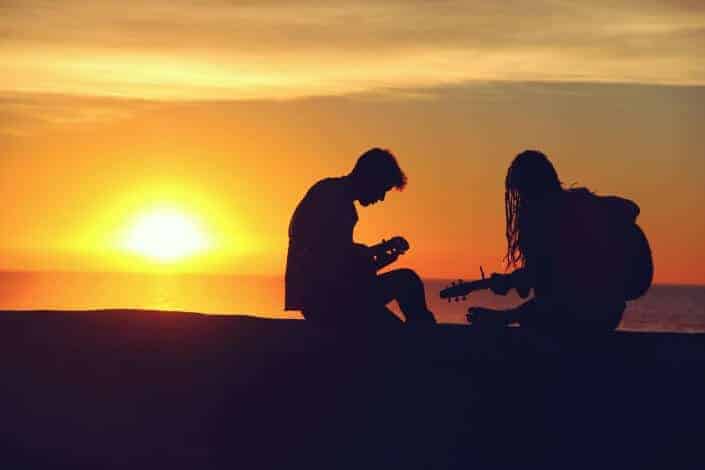 49. Take a drive to the best lookout point and spend an evening stargazing.
Get out of the city. Go where it's dark. Snuggle up and watch for a piece of dust to graze the atmosphere. Life changing.
50. Visit your local botanical garden.
If you don't live near water, hit up the local botanical garden. Plants are almost as relaxing as water.
51. Ride a Tandem Bike
This is a bold move, but you're going to get a crash course in interpersonal communication. Pun completely intended.
52. Go Antiquing together
No better way to remember you're growing old together than buying something ancient. Or just mid-century. The sentiment is the same.
53. Attend a poetry reading
Poetry is a natural aphrodisiac. I think. It was in the 60s at least. Just think of Ginsberg.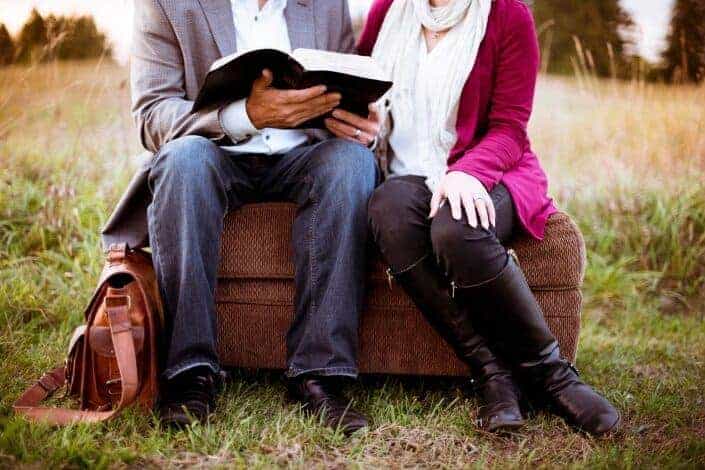 54. Go Bowling
If you avoid league night, you're in good shape. Never get married on league night. That's just amateur hour.
55. Exercise together
Bowling. Ice skating. Even the tandem bike ride. Literally grow stronger together.
56. Fruit Picking
It sounds cliche, and perhaps it is, but it is cheap. Plus you end up with fruit. So, win-win.
19 At Home Anniversary Date Ideas
Sometimes you're not able to get out of the house. Kids maybe. There's also nothing wrong with being a homebody. There are plenty of at home date ideas that can crush your anniversary.
Here are 19 of the best at home anniversary date ideas :
57. Make it a Netflix Night
Get weird. Get deep. Get into the documentaries.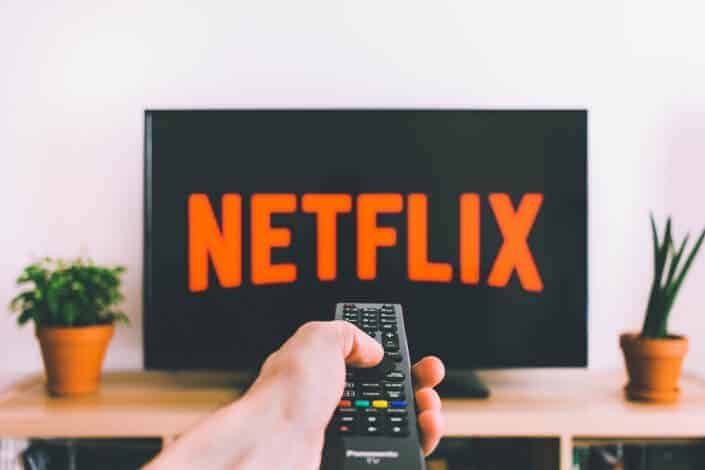 58. Plan a staycation
The magic doesn't have to happen in a single day. Expand your anniversary beyond just one day by planning a trip that can span several.
59. Re-create a pricey class at home
You can learn almost anything on YouTube these days. Grab a bottle of wine and learn something new.
60. Cook something you've never tried before
Order it first. Savor it. Google it. Learn it. Make it. Done.
61. Plant a garden together
You don't even need a yard for this. Plant an herb garden to spice up your next meal.
62. Make a romantic brunch at home
If you can make french toast and poach an egg you pretty much never have to worry about anything romantically ever again.
63. Plan a game night and break out the old board games
Arcades cost money. Board games? Not so much. Break out the Pop-o-Matic bubble.
64. Create a bucket list together
This is your partner for life. What do you both want to do? Even if it isn't on this list.
65. Build a fire at home and roast some s'mores.
Outside of arsonists, no man has ever gone wrong building a fire.
66. Cuddle up with some candles and your favorite bottle of wine.
Life is really pretty simple. Sometimes a little low lighting and a bottle of wine are all you need.
67. Chocolate Tasting
Err on the side of dark. Milk chocolate is garbage. Garbage!
68. Eat Take-Out By Candlelight
Again, simple. Order a properly prepared meal. Eat it right out of the takeout box. Save a dish.
69. Make Dinner or Dessert Together
Order a dinner take away. Eat the dinner and make the dessert. Drink the wine.
70. Ask Each Other Questions
We hope you're doing this regularly, but on your anniversary ask big questions. How are you going to change the world?
71. Do a Puzzle Together
The trick? FIND THE CORNERS. Start at the corners. Work your way in.
72. Take a Bubble Bath
Soaking. Never. Harms. That's just a relationship maxim. Just be mindful that you need a sufficiently large tub.
73. Play "Would You Rather?"
If you can't afford to go to the arcade, this is going to be as fun. No. More fun. Way more fun.
74. Give each other massages
This seems simple, but do a bit of research ahead of time. A massage can be divine if done properly, so… make sure you do it properly.
75. Make Homemade Donuts
Mmmmmm… donuts.
More Great Date Ideas
Once you nail your anniversary date, you've got 364 other days where you could use a date idea in your back pocket. We've got you covered there as well.
Be it double dating with friends, or, if you have completely messed up your anniversary date (which, if you've read this list, you haven't), a first date idea, the key is to always be thinking. If you have the first date idea, have the second date ready to go. Then the third, and so on.
How To Pick The Perfect Anniversary Date Idea: 3 Steps
You only get a single anniversary date a year, so it is important to make sure you knock it out of the park. While we've thrown out some helpful ideas, selecting the right one takes a bit of work.
Here are 3 things to take note when picking a date idea:
1. Know your budget
Do you have money to spend on this or not? You can do a lot with nothing if necessary. Be honest though.
2. Know your locale
Can you leverage the natural beauty of your surroundings or do you need some help from the city?
3. Know your audience
There are a lot of ways to get out of the box, but knowing your partner, their preferences and their appetites is, by far, the most important criteria.
In Conclusion
Anniversaries are serious endeavors. Let's get that right. Marking another trip around the sun with your partner needs to be respected and acknowledged. Making sure that your anniversary goes swimmingly isn't exactly hard. Hopefully, we've provided enough anniversary date ideas that get the job done or get the mental juices flowing.
Next year, don't mess around. Just come back and let us help move the process along.