42 Christmas Gifts For Girlfriend – List of awesome gifts she'll love.
The holiday season is rapidly approaching and it is time to think about those Christmas gifts for girlfriend. Finding gifts for women can be extremely stressful anytime of the year, but especially around the holidays.
Because it is so hard to come up with gift ideas, especially with a busy lifestyle, we have compiled a list of our favorite Christmas gift ideas of this season.
Contents
11 Best Christmas Gifts For Girlfriend
Right off the bat, we are giving you the best Christmas gifts for girlfriend.
From jewelry to personal care, she is sure to love any of these gifts this holiday season.
Here are the 11 best Christmas gifts for girlfriend:
1. Morse Code "Love" Necklace
Subtly let her know how you feel with this "Love" necklace. It's also a great conversation piece while at any party.
2. Herbivore Botanicals Hydration Set
If she loves to take care of her skin this gift will be perfect for her. This kit is perfect for travel and has everything she needs to keep her skin feeling soft, hydrated and more beautiful than ever!
3. MVMT Boulevard Watches
The evolution of watches is here and it is MVMT. Now that she has one, it's time to get yourself on to match.
4. Maui Jim Unisex Kanaha
It may be winter, but why not plan ahead for all your dates this summer? This stunning sunglasses are not only stylish but also practical, protecting her eyes from glare and 100% or harmful ultraviolet rays.
5. TOUS Jewelry Icon Mesh Sterling Silver Mesh with Bear Cuff Bracelet
Perfect for any occasion, this sterling silver Bear Cuff Bracelet will make any outfit pop.
6. MINI Backpack
Backpacks are the purses of today. All women seem to be using them to tote their essentials around all day. She will appreciate you looking out for her and getting such a great gift.
7. High Heel Leather Pumps
Normal heels just don't have the same kind of "edgy feel" as these stilettos sandals.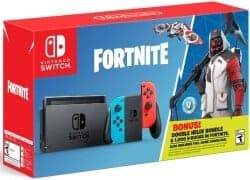 8. Nintendo Switch: Fortnite – Double Helix Bundle
Now she can access her inner "gamer girl" with this special edition Nintendo Switch. And then buy another one for yourself!
9. Tunic Hoodie with Kangaroo Pocket
Now she can dress casual and comfortable in this cozy hoodie. She can even use that neat kangaroo pocket to store goodies or keep her hands warm.
10. Villeroy & Boch New Wave Caffe Mugs
Is she an avid coffee or tea drinker? If sher is, she will love the design of this one of a kind mug set.
11. Charbonnel Et Walker Plain Chocolate Truffles And Ginger Thins Collection
Sometimes all you need is chocolate. Great for any occasion or holiday.
8 Christmas Gifts For Girlfriend You Can Also Give Your Dad
Sometime we get so caught up in getting gifts for her we forget about getting Christmas gifts for dad.
Luckily, these gifts can double as gifts for both, just in case you find yourself in a pinch.
Here are 8 Christmas gifts for girlfriend that you can also give your dad:
12. Bacon Is Meat Candy
Who would love a bacon of the month club membership as a gift? Girlfriend? Dad? Literally any person ever? The answer is yes.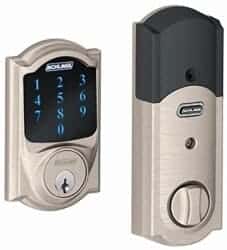 13. Deadbolt with Built-In Alarm
Make sure your loved ones stay safe this winter with this high-tech deadbolt with alarm.
14. Wireless Subwoofer
A great idea for the music lover, this subwoofer will add a deeper bass and crisper sound to any Sonos speaker.
15. Hydro Flask
Help stop the use of plastic water bottles with this insulated flask. It keeps any drink hot or cold for hours to come.
16. LifeStraw Personal Water Filter
Another great gift for any outdoors person (or for anyone in an emergency situation). This straw will clean 99.999% of water bacteria, making it a great item to add to your camping or hiking gear.
17. Fitness Tracker
This gift will keep their heart's racing all christmas long. Get it?
18. Wireless Bluetooth Karaoke Microphone
Now there is no need for a TV and speakers. This gift let's you have a karaoke party anywhere using this wireless bluetooth microphone and your smart phone.
8 Christmas Gifts for Girlfriend You Can Also Get Mom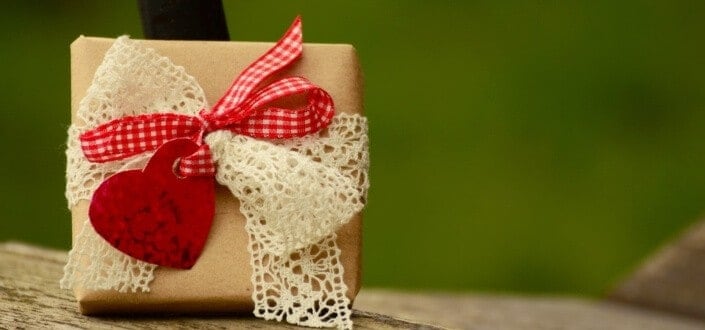 Now you can't forget about your mother either. Why not double up with these Christmas gift ideas for mom as well as your girlfriend.
Here are 8 Christmas gifts for girlfriend that you can also give your mom: