Birthdays, holidays, relationship screw ups: there are times every year when you need some quality cute gifts for girlfriend. At the same time, you don't always spend a ton, since there are also a handful of cheap gift ideas to consider that are really good enough for the occasion.
Not to worry, though, we're here with tons of ideas for gifts for girlfriends that are certain to make that special day extra special (or make up for your comments how she looked in that new dress). We're making getting gifts for women easy so you have the right gift ready at the click of a link.
Just browse through the cute gifts for girlfriend below, and find the one that speaks to the moment and your girl's personal preferences. It's as simple as that!
Contents
7 Best Cute Gifts for a Girlfriend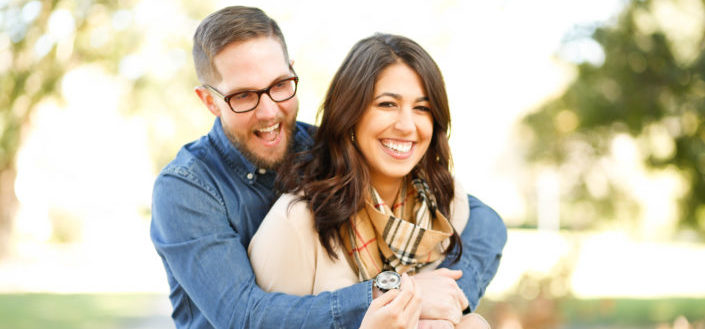 Is your girlfriend the best? Then, you probably want to start with the best cute gifts for a girlfriend. These gifts are sure to please almost every girlfriend, no matter the date on the calendar. Whether you're looking for a gift to put under the tree or under the Cupid, these gifts are always welcome.
1. Ceramic Teapot
It's cute, and it makes for great cute, quiet moments together over a few cups of tea.
2. Wilderness Wind Chime
A cute way to enjoy those rural, windy nights together. Wind chimes also make for uncommon goods to get as a gift so it's out of the box and unique. Wind chimes also make the perfect present for an outdoorsy girl who loves nature.
3. Squishable Sushi 15" Plush
Get her some comfort sushi as a comfy pillow. You can also add this as a stocking stuffer to go along with a practical gift.
4. Ceramic Animal Flowerpot
A little cheeky, a little naughty, but still all kinds of cute. Take the time to choose among the different colors, one your girl can really appreciate.
5. 3 Piece Canvas Wall Art
For those girlfriends who really can't get enough of their pets.
6. Protective Cover for iPhone 8
If she has an iPhone 8, make protecting it a little cuter. iPhone covers are a great cheap gift idea available on retailer sites. You can even personalize the case with a picture or design she will love.
7. Cat Jewelry
Cat jewelry is a great cheap gift idea option that is cute enough that she won't care about the price. The important thing is to get something she feels connected to.
6 Cute Yet Thoughtful Gifts for a Girlfriend
Sometimes, "cute" can feel a little limiting. Pink candy hearts with mindless sayings come to mind. But not every gift that is cute has to be thoughtless for it to be a perfect gift. There are tons of cute thoughtful gifts for a girlfriend. Not sure about that? Just look at the gifts below.
8. Bathrobe with Hood
It's cute, it makes her look good, and it keeps her warm after those hot baths. A bathrobe with hoodie is great as an inexpensive gift idea that most girls will use and love!
9. Canvas Shoulder Bag
The bag is fashionable, functional, and of course, pretty darn cute. You can even make it a DIY gift if you know how to weave one yourself, or draw an artsy and personal one too!
10. Laptop Bag for Women
Keep her laptop safe while reminding her of love and some future travels together. Laptop bags are wonderful for a holiday season gift. You can even stuff it with smaller things like lip balm or a handful of unique gift ideas.
11. Pineapple Cocktail Shaker
Make mixing drinks a lot more fun from now on. Cocktail shakers in general are also the ideal gift for the icede coffee lover since it's useful in making the perfect cup!
12. Organic Pressed Teas
Turns tea drinking into a whole new kind of adventure. These are super easy to find at the Dollar Tree or on Amazon Prime so you can rest assured it gets to you before Christmas Eve!
13. Manicure Set
Can't afford to give her a spa day? Give her the cute tools to keep herself looking cute. Nothing beats a practical gift like this one!
8 Cute DIY Gifts for Girlfriend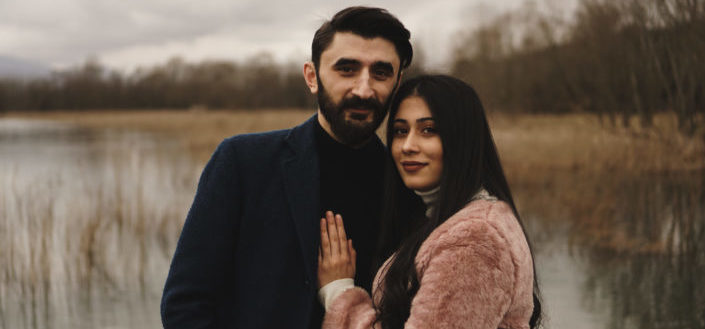 Not all girls love to be pampered. Some of them really prefer to take DIY to heart and take care of themselves. With a few cute DIY gifts for a girlfriend in hand, you can help her be tough and independent and show your love and support along the way.
14. Color Your Own Coffee
Give her a chance to show off her creativity while taking her coffee. You can find this gift on retail sites easily. Plus, it's also a fun gift she'll appreciate customizing herself!
15. L'Oreal Paris Skin Care Pure-Clay Face Mask Set
Skin care she can take care of herself. As far as make-up goes this is a cheap gift idea that she'll likely use on a daily basis. You can also opt for a gift card if you are not sure what type of makeup she uses.
16. DIY Candle Making Kit
Let her make the cute, romantic, candle-lit night herself. Opting for a scented candle also makes for an ideal cheap gift idea she will love.
17. Household Tool Kit
Show her you're comfortable with a Mrs. Fix-It in the house. Find this inexpensive Christmas gift on affiliate links or popular sites like Amazon Prime.
18. Kombucha Tea Home Brew Starter Kit
Get in on the trend and experiment with your own Kombucha. It's an affordable gift that perfect for girls who love to try new things!
19. DIY Hot Sauce Making Kit
Hot sauce never hot enough? Time she made it herself.
20. Homemade Gin Kit
Share the bootlegger's life and glory in your own ginny creations.
21. Dot Journaling
Help her stay organized in the cutest possible way.
8 Cute yet Unique Gifts for a Girlfriend
A good cute gift has to do more than make her go "aww," it has to have something special about it that makes her feel unique. For that, you have to search the unique gifts for a girlfriend that also really hit that cute vibe.
22. Moon Lamp
Give her what every boyfriend in history has promised: the moon.
23. Mermaid Tail Blanket
She's warm, snazzy, and a little bit aquatic. Definitely unique.
24. Inverted Umbrella
Keep her dry as soon as the door opens.
25. Motion Sensor Toilet Night Light
Turn the toilet into a unique spectacle at night.
26. Awkward Turtle The Word Card Game for Adults
A great gift for those social girls who love a good, raunchy game.
27. Yoga Gift Basket
Help her take her yoga to the next level.
28. Ms. Clover Meditation Bracelet
For the highly stressed girlfriend that could use a little help relaxing.
29. Scratch Off World Map
Make travel together all that much more attractive.
6 Cute Anniversary Gifts for a Girlfriend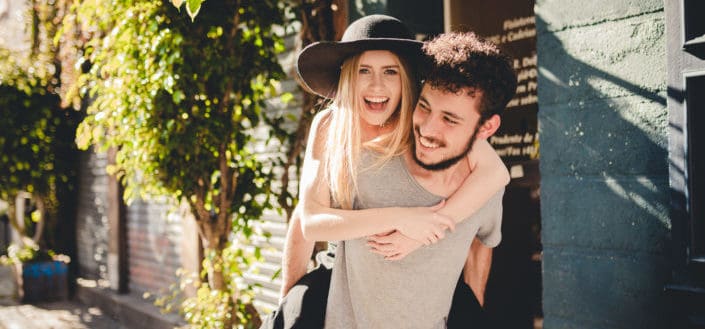 Unlike other event days, anniversaries are easy to forget until the last minute because there aren't a ton of commercials reminding you the day is coming up. However, whether you've got months until the big day or just a few days, there's still plenty of time to get a cute anniversary gifts for your girlfriend that she'll love.
30. Faberge Egg
Make her feel as elegant and loved as a Russian princess.
31. PANDORA Charm Bracelet
Get her the bracelet, then fill it with all the charms that remind you of her.
32. Crawler Earring
Elegant anniversary jewelry at a price you can afford.
33. A Dozen"I Love You's" Bouquet
A bouquet that won't go in the trash in a week.
34. The Tree of Life Necklace
Show her she's your heart and your source of life.
35. 11-Piece Tea Set
Now, she can have the cute, elegant tea set she always dreamed of as a little girl.
6 Cute Christmas Gifts for a Girlfriend
If any day of the year is synonymous with presents, it's Christmas. You don't want to get the biggest gift giving day of the year wrong. So, make sure your Christmas gifts for your girlfriend are appropriately cute to make her day.
36. Winter Hats
Keep her warm and looking cute all winter long.
37. Peanuts Hot Chocolate Mugs
Remind her of that cute Charlie Brown Christmas special while sharing a warm cup of cocoa.
38. Hand Warmer and Power Bank
Does your girlfriend also have cold hands? Warm them up in the cutest way imaginable.
39. Indoor Slippers
Warmth and comfort in the shape of her favorite cute woodland creature.
40. 5 Second Memory Book
Start keeping your memories organized and looking cute from Christmas day onward.
41. Ceramic Owl Salt and Pepper Shaker
Hoo needs seasoning?
6 Cute Valentine Gifts for a Girlfriend
If there's any day that really puts the pressure on the search for cute gifts for a girlfriend, it's Valentine's Day. The whole day is designed for you to show off just how much you care in gift form.
No need to stress about it this year, though, just pick out one of these Valentine gifts for a girlfriend for a sure-fire romantic success on February 14.
42. Lucky to be in Love Picture Frame
Does she know how lucky you feel to be with her? Now she does.
43. Hidden Liquor Bracelet
Cute, and a great way to have a cheeky sip when out together.
44. I Love You Card Handmade With Real Bamboo Wood
A card that goes way beyond being just another card.
45. Couples Pillowcases
Did your music win her over? Immortalize that in her dreams.
46. Fujifilm Instax
A retro, cute way to record your great moments together.
47. You Complete Me T Shirts
For those avocado toast, Jerry Maguire lovers out there.
6 Cute Romantic Gifts for a Girlfriend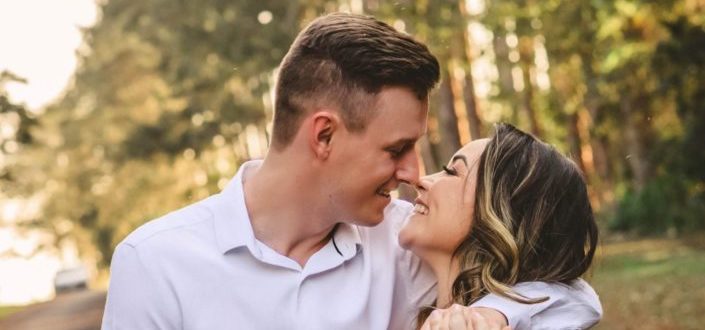 You don't need a holiday to show you're a romantic kind of guy. Surprise your gal any day of the year with any of these romantic gifts for a girlfriend. She'll be all the happier if you give her the gift just because.
48. And I Will Always Love You Stainless Steel Tumbler
Cheesy, cute, and a great way to enjoy your drinks together. Tumblers are cheap Christmas gifts made more special with the right design or custom photo!
49. Bring Me Wine Fuzzy Pink Socks
A cute way she can make sure her glass is never empty. It's a thoughtful gift that takes the pressure out of deciding on what cheap gift ideas to consider.
50. Willow Tree Together
A little elegant statue to show how you feel right on the mantel.
51. Romantic Love Notes with Love Quotes
Not good with words? These folks were. Romantic love notes are a thoughful gift that every girl will appreciate. Even inexpensive Christmas gifts like this one will make for a special present.
52. Massage Oil Gift Set
Relax and get romantic together with inexpensive gifts like this one. Massage oils are always on the gift guide because they are the ideal way to help your loved one relax and unwind.
53. His and Hers Wrist Watches
Look cute and show up on time together. Every family member will want one two once they see both of you with adorable matching watches!
How to Pick the Best Cute Gifts for a Girlfriend
That's a lot of potential gifts above, which leads to an obvious question: how do you pick the right one? And, a second question: how do you ensure the gift is a success after you pick it?
Luckily, that is far easier than you might worry it is. To get and give the best cute gifts for a girlfriend, you just have to follow these 6 steps. Then, sit back, and congratulate on a boyfriend's job very well done.
1. Reconnoiter Your Girlfriend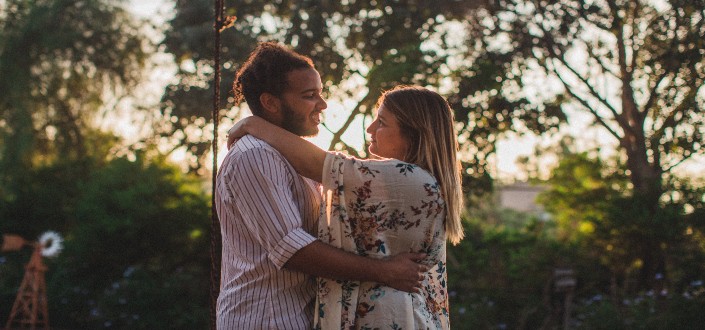 This step doesn't mean you should get into her private matters, just take a little extra time before the gift is necessary and observe more closely what she likes and what she's missing in her life.
Has she been meaning to take up a hobby but hasn't been able to? Pick a gift that makes that more possible. Is she always complaining she's cold? Look into some cold-weather apparel, a blanket, or some hot cocoa.
Getting her those kinds of gifts won't just be sure to please, they'll show her the most important thing of all: you're listening.
2. Consider the Occasion
We all know, on some level, that gifts are different depending on the occasion. A Christmas gift is different from a birthday gift, which is different from a Valentine's Day gift, which is different from an anniversary gifts.
Get a gift that fits the event, so she isn't taken off-guard by it. To help with this, we've organized the gifts by events above, so this is a super easy step.
3. Choose What She'll Like Over a Surprise
There's something so tempting about the big surprise gift. Here's the problem, though: there's always a chance you get the surprise wrong. If you really need a definite hit with this gift, go with what you know she likes over a surprise gamble.
Ideally, if you can pull it off, you can try and combine these two elements and get a gift she wants but isn't expecting. However, once again, if you have to choose between something she wants and thinks she will get and something she may or may not want but definitely won't expect, go for the former every time.
4. Get a Gift That Speaks for Itself
Here's a common living nightmare boyfriends go through every day: the stressed-out, fumbled explanation of just what a gift is or why they thought she'd like it.
Don't put yourself through that. Get an inexpensive gift that explains itself. Don't go for something overly complex or that requires a long narrative to explain. If it takes more than a couple sentences on a card to tell her what this gift is and why you thought it was perfect, that's too much. In that case, get something else.
5. The Moment and Setting Are as Important as the Gift
A gift isn't just about what's inside. It's also about how you're giving it. Tossing her a diamond ring really lowers the power of that gift, whereas a quiet, romantic dinner and a gentle speech about getting the best gift you could with your empty wallet can make a $5 bargain gift as big a hit as that ring the other guy was chucking about.
Whatever your gift and whatever the occasion, a gift for your girlfriend is special, so make sure the moment is special too.
6. Don't Put Pressure on It, Now or Later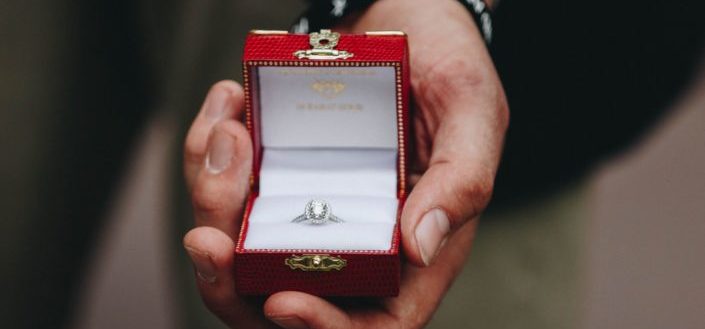 Hey, you put a lot of thought into this gift, so it's understandable you want to stand over her and watch carefully as she opens it. You want that perfect reaction from her. And you want to see her using that gift constantly.
Here's the thing, though: don't do that. Play that unwrapping moment as cool as possible. Then, let her decide how and when to use it. Putting too much pressure on the gift can ruin it quickly.
If it came from you, and it came with a lot of thought and heart, she's going to like it. Let her like it in her own way. It's hers, after all.
More Awesome Gift Ideas
We live in a gift-giving world, which means you're going to need more than just the occasional cute gifts for a girlfriend. Even so having a few cheap gift ideas on your list makes shopping for the ideal present easier. Get your whole gift-giving schedule fleshed out by reading some of these articles:
Find gifts for men that will please every guy in your life.
Man or woman, family, friend or romantic partner, everyone with a taste for the grape will dig these gifts for wine lovers.
Alternatively, try some beer gifts for those who are partisans of hops instead.
In Conclusion
Finding cute gifts for your girlfriend doesn't have to be a major stressor in your life. With a few good gift ideas, you can find great cute gifts for girlfriend that are just the right amount of cute.
The gifts for the women you love mentioned above are all certain to show just how much you care and how much she drives you wild. Just pick the gift that works best for your girl and enjoy the reaction.